Known across the globe as an epicenter of culture, fashion, food, and non-stop entertainment, the Big Apple presents a myriad of unique, sophisticated, and pulse-pounding experiences that will make your bachelorette party an affair to remember.
In the labyrinth of New York's vibrant neighborhoods, you'll find an awe-inspiring palette of experiences that offer everything from posh spa retreats in Manhattan to exhilarating rooftop parties in Brooklyn, from food tours through multicultural Queens to art explorations in the vibrant Bronx, and not forgetting the breathtaking natural escapes in Staten Island.
Whether you are a group of culture vultures, gastronomic adventurers, wellness enthusiasts, party animals, or a mix of all three, our guide promises to cater to each of your tastes.
So, lace up your most comfortable walking shoes, charge your MetroCard, and get ready to embark on this dazzling journey into the heart of the world's most iconic city.
We're about to paint the town red with the most memorable, sophisticated, and fun-filled bachelorette party ideas that New York has to offer. 
1. Boozy Brunch and Food Tours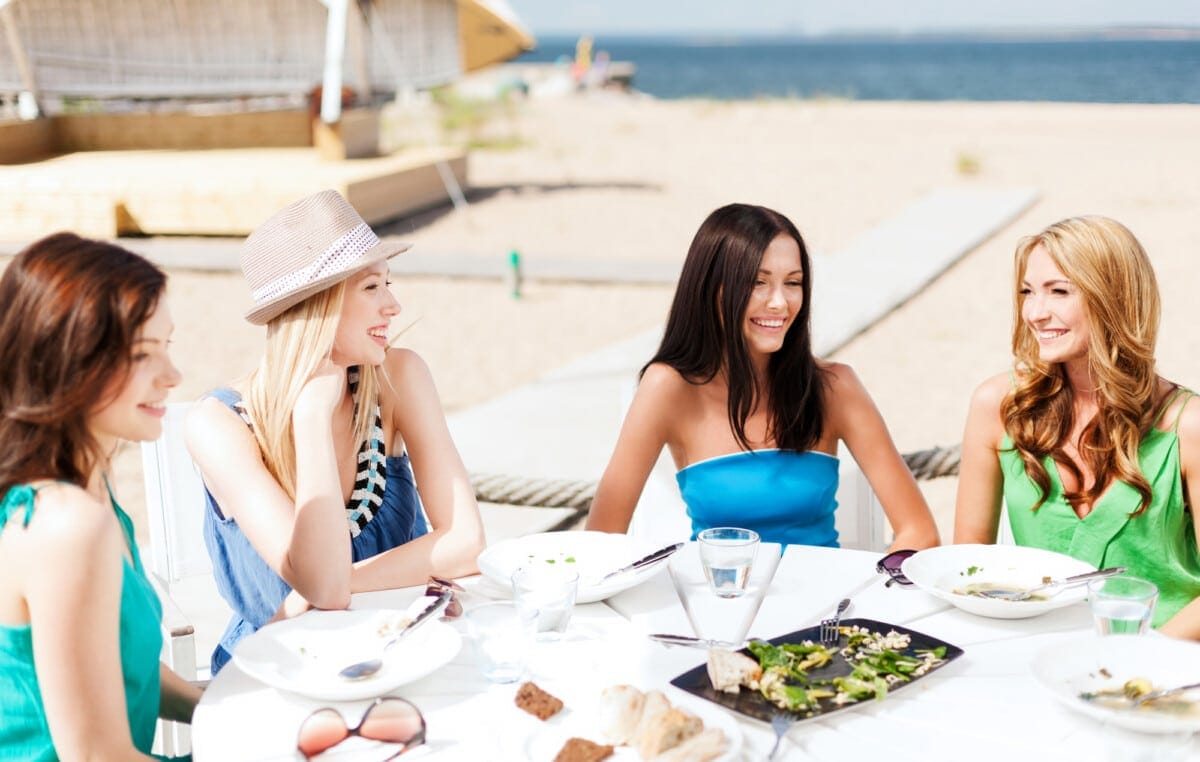 You can't go wrong with a boozy brunch or indulging in mouth-watering food tours for the ultimate girls' day out!
New York City is known for its incredible culinary scene, and what better way to celebrate your bachelorette party than by sipping on some delicious brunch cocktails while exploring the city's best eateries?
Gather your squad and embark on a scrumptious adventure through the Big Apple, sampling everything from fluffy pancakes to savory avocado toast.
And don't forget those mimosas – after all, it's not a proper celebration without some bubbly!
For an unforgettable experience, consider booking one of NYC's many food tours that cater specifically to bachelorette parties.
These tour tastings will take you and your friends on a gastronomic journey through various neighborhoods, allowing you to discover hidden gems and local favorites.
Whether you're craving Italian cuisine in Little Italy or authentic Chinese dishes in Chinatown, there's something for everyone in this diverse city.
So grab your gals, put on those stretchy pants, and get ready to eat your way through New York City – because nothing says 'I'm ready for married life' like bonding over good food and great company!
2. Shopping and Fashion Excursions
Can't resist a good shopping spree?
Imagine spending the day exploring SoHo's trendy boutiques with your best friends, scoring fabulous finds, and creating unforgettable memories.
New York City offers an incredible array of shopping and fashion excursions to make your bachelorette party an affair to remember.
From high-end designer stores to unique local shops, you'll be sure to discover fashion-forward finds and stylish souvenirs that will serve as lasting reminders of this special time together.
Why not turn your shopping adventure into a full-blown fashion experience by booking a private guided tour or even arranging for a personal stylist?
You can customize your excursion based on your group's style preferences, budget, and interests – ensuring that everyone walks away with something they love.
Don't forget to take plenty of photos along the way so you can look back fondly on this fashionable day out with your girlfriends, knowing that you all belong in the city that never sleeps – at least when it comes to style!
3. Adventure and Fitness Activities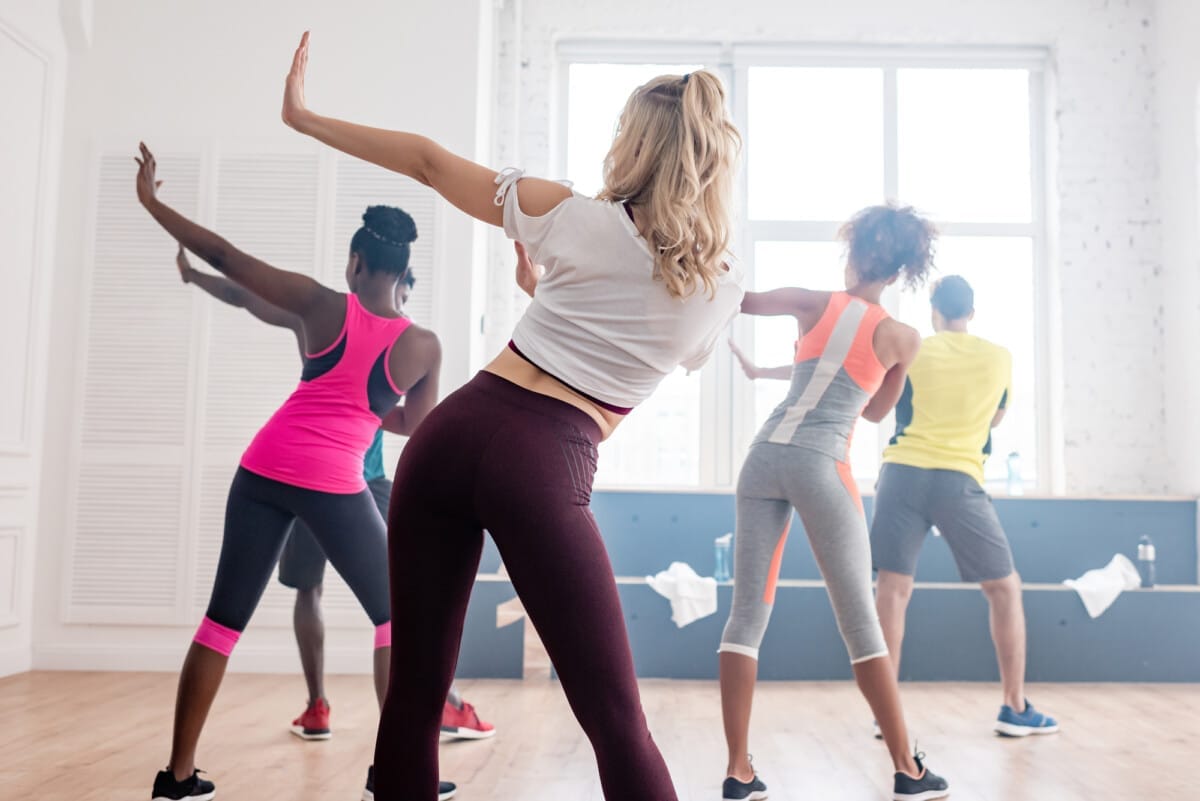 Ready for some heart-pumping action?
Dive into adventure and fitness activities that'll make your celebration unforgettable!
New York City offers a plethora of urban exploration opportunities, allowing you to discover hidden gems and unique experiences.
Grab your bride tribe and embark on an exhilarating scavenger hunt through the city, or challenge yourselves with an obstacle course at one of NYC's many indoor playgrounds.
Want to take it up a notch? Experience the thrill of trapeze or aerial yoga classes as you bond with your besties while defying gravity.
Speaking of aerial yoga, this unique twist on traditional yoga practice is perfect for making your bachelorette party stand out from the rest.
Not only does it provide a fun group activity, but it also allows you to stretch, strengthen, and relax in style.
Many studios throughout New York offer private classes tailored specifically for bachelorette parties – complete with bubbly toasts after class!
So gather your girls, slip into those leggings, and embrace the freedom of floating mid-air as you celebrate the upcoming wedding festivities in true NYC fashion.
a. Dance and Entertainment
There's no way your crew won't have the time of their lives exploring NYC's vibrant dance and entertainment scene!
From sultry salsa to sassy hip-hop, the city offers a wide array of dance class options that cater to all skill levels.
Imagine you and your besties learning new moves together with a private group lesson at a chic studio or even booking a dance instructor for an in-home session tailored specifically to your squad.
With each step, shimmy, and twirl, you'll feel more connected than ever as you unleash your inner divas on the dance floor.
But why stop there?
Make it a real Broadway show experience by dressing up in your finest attire and hitting some of the most iconic theaters in town.
Catch a breathtaking performance or indulge in an interactive dinner theater where you play a part in solving mysteries while feasting on delicious cuisine.
The curtain never comes down on NYC's endless opportunities for entertainment – so share laughter, applause, and unforgettable memories with your girls as you immerse yourselves in the magic of New York City's dazzling nightlife together.
b. Relaxation and Spa Day
After all that excitement, you'll surely crave some downtime to unwind and rejuvenate with your besties at one of the city's luxurious spas.
New York is home to a plethora of relaxation havens that offer pampering packages tailored for bachelorette parties.
Treat yourselves to massage therapy sessions, facials, or even a group yoga class to help everyone recharge and bond over shared experiences.
No matter your preference, there's no doubt you'll find the perfect spa day in the Big Apple.
One popular choice among brides-to-be is The Spa at The Mandarin Oriental, known for its stunning views of Central Park and top-notch services.
Opt for their exclusive group packages, which include massage therapy options ranging from Swedish to deep tissue massages—a guaranteed way to release any pre-wedding stress!
Venture into SoHo's Haven Spa where you can indulge in their "Bridal Bootcamp" package—an all-encompassing experience featuring scrubs, wraps, manicures, pedicures, and more!
Whichever destination you choose for your relaxation-focused bachelorette party in New York City, rest assured that unforgettable memories will be made as you connect with your closest friends while being pampered like never before.
Final Thoughts
There's no excuse for having a dull bachelorette party in a city that never sleeps!
New York City offers endless opportunities to make your last hurrah before tying the knot an unforgettable experience.
So grab your girls and dive headfirst into a whirlwind of boozy brunches, fabulous shopping sprees, adrenaline-pumping adventures, and luxurious spa days.
With so many options at your fingertips, you'll have the time of your life painting this vibrant city red!