Welcome, readers, to your indispensable guide to creating a memorable bachelorette party in the stunning Tar Heel State, North Carolina!
This charming and diverse state, renowned for its breathtaking landscapes, vibrant cities, and inviting Southern hospitality, is a treasure trove of unique and unforgettable experiences, perfect for a celebratory getaway with your best friends.
With its blend of thriving city life, tranquil beaches, and majestic mountains, North Carolina offers an array of delightful possibilities.
Imagine unwinding on the sun-soaked beaches of the Outer Banks, dancing the night away in Raleigh's lively music scene, exploring the charming vineyards of Yadkin Valley, or even going on a heart-stopping adventure in the Great Smoky Mountains.
There's something to satiate every kind of bachelorette party expectation.
Ready to dive in?
Strap on your party shoes, gather your confetti, and prepare to traverse the intriguing, joy-filled, and sometimes the unexpected world of bachelorette party planning in North Carolina.
Buckle up, because we're about to turn your bachelorette party into an adventure of a lifetime!
1. Beach Getaway in the Outer Banks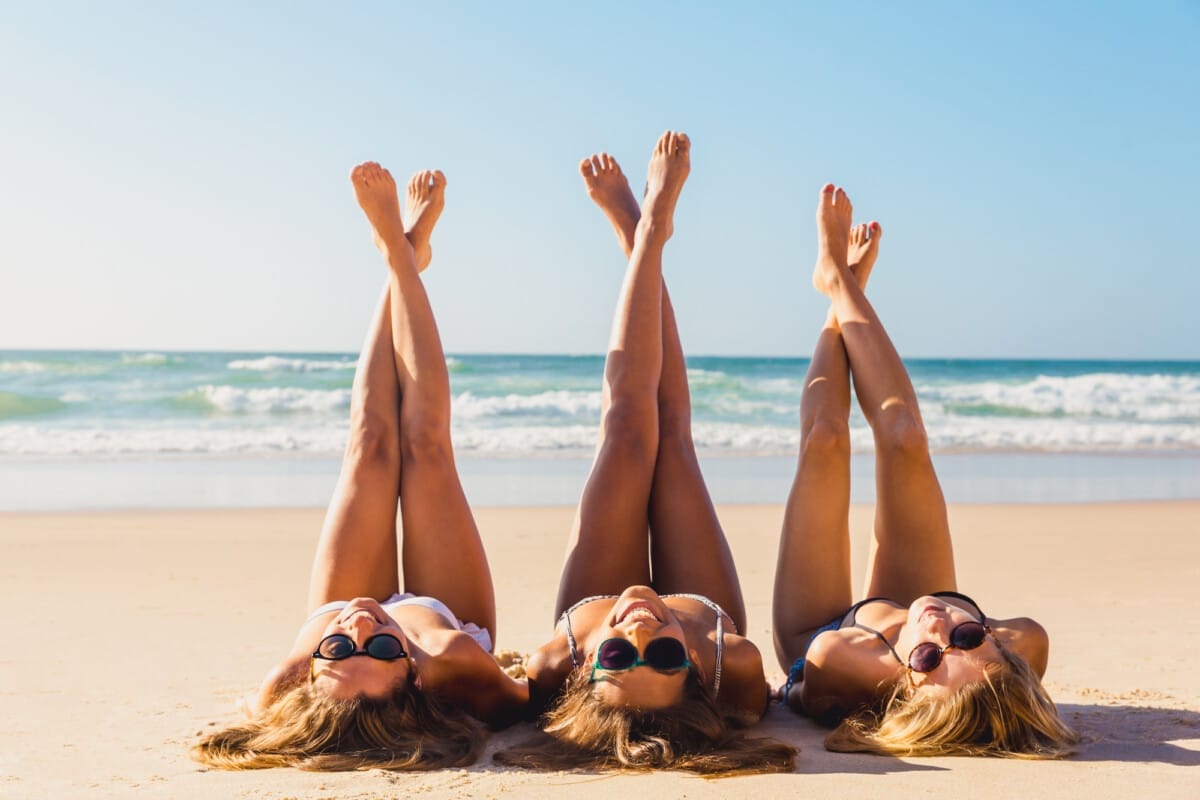 You'll love a beach getaway in the Outer Banks, where sun, sand, and relaxation await you and your besties.
The vibe here is perfectly laid-back, inviting you to join in on the fun with activities like surf lessons for all skill levels.
Because who wouldn't want to bond while riding the waves together?
As day turns into night, gather around a beach bonfire with your toes in the sand. Share stories and create memories that will last a lifetime.
The Outer Banks offers picturesque beaches perfect for sunbathing or strolling hand-in-hand with your closest friends and boast a rich history worth exploring.
You can plan an excursion to visit some of North Carolina's most famous lighthouses or participate in one of many available eco-tours.
After all that adventure, unwind at a cozy rental home or indulge at local restaurants offering fresh seafood delicacies.
Your bachelorette party dreams are coming true as you celebrate sisterhood and belonging under the warm Carolina sun!
2. Asheville Mountain Retreat
Imagine yourself surrounded by the beauty of Asheville's majestic mountains as you and your best friends embark on a memorable retreat!
This enchanting city in the Blue Ridge Mountains offers an array of invigorating outdoor activities and rejuvenating mountain spa day experiences that will bring your group closer together.
With sweeping vistas, lush forests, and a vibrant arts and culture scene, there is no better place to celebrate sisterhood than in this picturesque mountain haven.
Start your Asheville adventure with a thrilling white-water rafting trip down the French Broad River or a leisurely hike along the Blue Ridge Parkway to take in awe-inspiring views.
After working up an appetite to explore nature's playground, indulge in delectable local cuisine at one of Asheville's farm-to-table restaurants.
Then treat yourselves to a luxurious mountain spa day at one of the area's top-notch wellness centers, where you can unwind with soothing massages or refreshing facials while breathing in the crisp mountain air.
As night falls, gather around a cozy fire pit for some quality bonding time under starry skies – it doesn't get any more magical than this!
3. Charlotte City Adventure
Who'd ever think that Charlotte, a bustling city full of excitement, could rival the tranquility of Asheville's mountain retreat?
Well, believe it or not, this vibrant metropolis offers an unforgettable bachelorette party experience for those seeking urban exploration and thrilling adventures.
Picture you and your best friends embarking on a scavenger hunt through the city's heart, uncovering hidden gems and creating memories that'll last a lifetime.
As you navigate through Charlotte's lively streets, you'll discover its rich history and culture while bonding with your closest pals.
The scavenger hunt will lead you to iconic landmarks, trendy bars, and mouthwatering eateries where you can toast to the bride-to-be.
And when night falls, hit up some of the hottest clubs in town to dance the night away.
So why not trade those hiking boots for dancing shoes and let Charlotte sweep you off your feet with its irresistible charm?
Trust us; this city adventure will leave everyone feeling connected and exhilarated like never before!
4. Wilmington Historic District Experience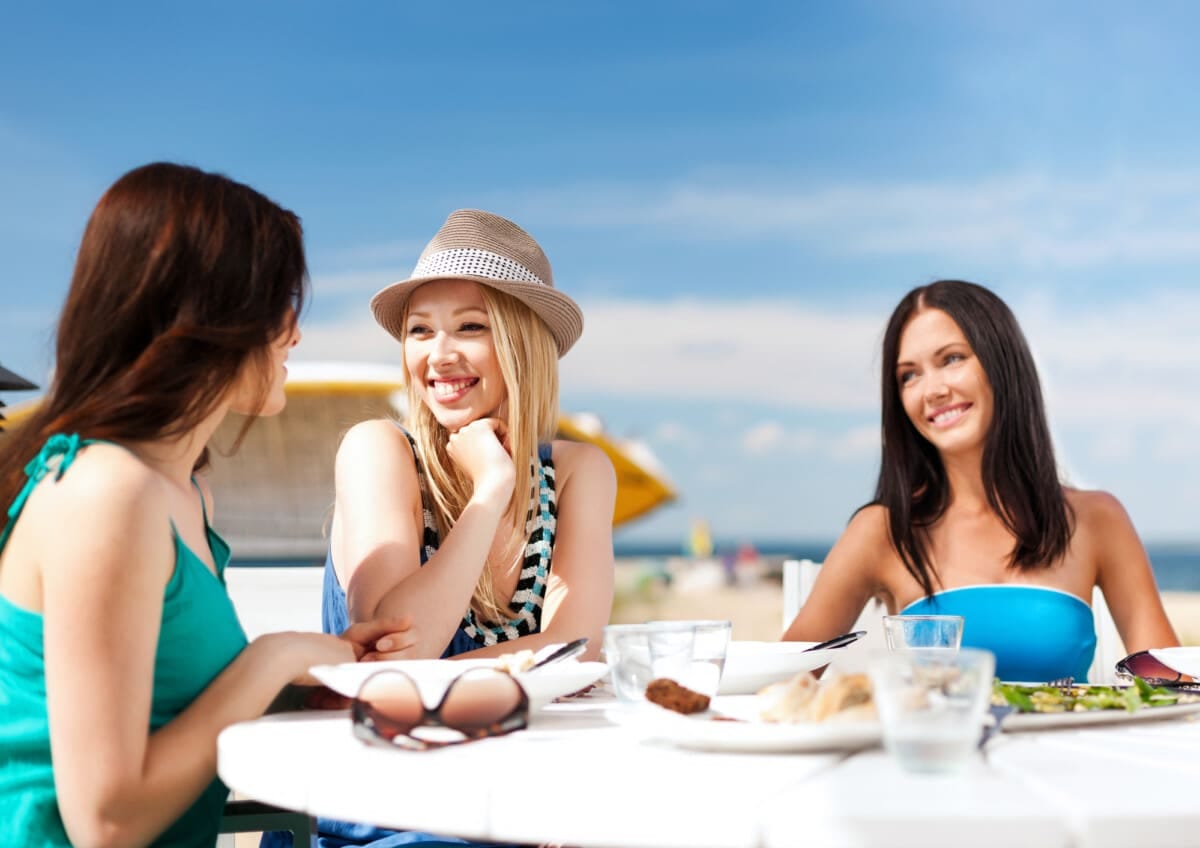 Step back in time and immerse yourselves in the unique charm of the Wilmington Historic District, where an enchanting experience awaits you and your friends.
Stroll along the picturesque Riverwalk, lined with vibrant shops, restaurants, and breathtaking views of the Cape Fear River.
As you explore this charming area, embrace the camaraderie that comes from sharing new experiences with your closest friends.
Wander through cobblestone streets and discover historic homes with stunning architecture.
Marvel at moss-draped live oaks shading quaint alleyways.
Delve into Wilmington's spirited past on a haunted pub crawl, where you'll uncover eerie tales of local hauntings and sample delicious libations at each haunted stop.
As evening falls, let laughter fill the air while trading stories over dinner at one of Wilmington's delectable dining establishments.
When creating lasting memories during your bachelorette party weekend in North Carolina, there's no better place than exploring the rich history and captivating atmosphere of Wilmington's Historic District together.
So gather your tribe and embrace a shared adventure that will be remembered for years.
5. Raleigh-Durham Cultural Excursion
Get ready to dive into the vibrant world of Raleigh-Durham's Cultural Excursion!
Lose yourself in the captivating museums and art galleries, and let your taste buds dance with delight at the exquisite culinary scene.
Indulge in a refined wine-tasting tour.
This eclectic adventure beckons you to explore every nook and cranny of this dynamic duo of cities.
a. Explore the Museums and Art Galleries
You can't miss out on the vibrant arts scene in this state, with over 200 museums and galleries to choose from, there's something for everyone's taste.
Start your artsy bachelorette party adventure with a Gallery Hopping tour through Raleigh-Durham's eclectic mix of contemporary art spaces.
Feel like you belong to an exclusive group of art aficionados as you explore hidden gems and admire unique works by local and international artists.
As you stroll through each gallery, toast to your bride-to-be with a glass of wine or bubbly while bonding over shared interests in creativity.
Next up on your cultural excursion is a Museum Mingle at some of North Carolina's finest institutions.
Immerse yourself in the rich history, science, and culture these museums offer while experiencing camaraderie among fellow museum-goers who also crave exploration and knowledge.
From ancient artifacts at the North Carolina Museum of History to cutting-edge research exhibits at the North Carolina Museum of Natural Sciences, your group will feel enlightened and inspired by all you've seen.
Wrap up this unforgettable bachelorette experience by reflecting on your discoveries together, knowing that this special day has brought you all even closer as friends and future bridesmaids.
c. Savor the Culinary Scene
Indulge in the delectable flavors and diverse culinary offerings that this state has to offer.
Make your taste buds dance with delight as you embark on a gastronomic adventure.
North Carolina's culinary scene is perfect for a bachelorette party seeking unique experiences and delicious memories.
From hands-on cooking classes to foodie tours of local hotspots, there are plenty of options to satisfy your cravings and create lasting bonds with your besties.
Culinary classes: Gather your group for an interactive experience at one of North Carolina's cooking schools or culinary workshops. Learn how to prepare authentic Southern cuisine or explore international flavors together under the guidance of skilled chefs.
Foodie tours: Discover the hidden gems and local favorites as you embark on a guided tour through some of North Carolina's most vibrant neighborhoods and markets. Sample mouth-watering dishes from award-winning restaurants while learning about the rich history behind each dish.
Wine tasting: Visit one of the many vineyards scattered throughout the state, where you can sip on locally-produced wines while taking in picturesque views of rolling vineyards and lush landscapes – perfect for capturing memories with your closest friends.
Farm-to-table dining: Indulge in fresh, seasonal ingredients sourced directly from local farms at exquisite farm-to-table restaurants across North Carolina. Savor creative menus prepared by talented chefs committed to showcasing the best that this state has to offer.
As you savor every bite, sip, and moment shared among friends during this exceptional culinary journey through North Carolina, embrace the camaraderie that comes with it.
This shared adventure will undoubtedly leave your stomachs full and hearts fuller – creating cherished memories that will last long after those plates have been cleared away. 
So gather your friends, family, or loved ones and set out on this delicious expedition through the diverse flavors, vibrant cultures, and warm hospitality that make North Carolina's culinary scene truly unforgettable.
6. Take a Wine Tasting Tour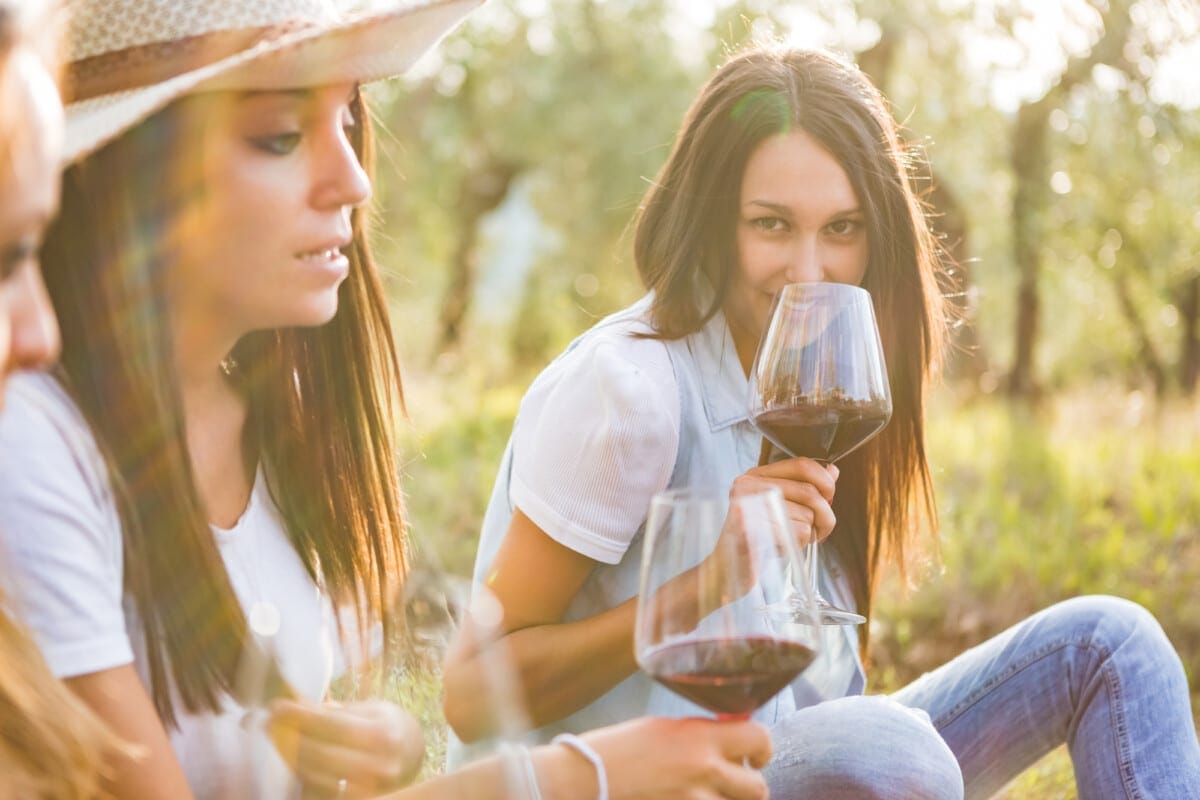 After feasting North Carolina's delicious culinary delights, you must wonder what could top that.
Well, we've got just the thing for your bachelorette crew: a fabulous wine-tasting tour!
There's nothing quite like bonding with your besties while sipping on some of the region's finest wines.
Imagine vineyard hopping through picturesque landscapes, learning about the art of winemaking and sampling exquisite vintages.
Winery picnics are also a fantastic idea for a relaxed afternoon – picture yourselves sprawled out on cozy blankets surrounded by lush grapevines as you savor local cheeses and charcuterie paired perfectly with your wine choices.
With so many incredible wineries to explore in North Carolina, this unforgettable experience will bring your crew closer together and leave lasting memories of an exceptional bachelorette party adventure.
Final Thoughts
So, there you have it, a whirlwind of fabulous bachelorette party ideas in North Carolina.
Just picture yourself and your besties soaking up the sun on the Outer Banks' sandy beaches, or sipping wine amidst Asheville's mountain splendor.
Whether a chic Charlotte city adventure or an enchanting stroll through Wilmington's historic district, North Carolina promises an unforgettable experience for every bride-to-be.
The only question now is: which destination will steal your heart?