Welcome, ladies, to the ultimate journey into the heart of the Pacific Northwest as we chart a course through the uniquely enchanting state of Oregon for an extraordinary bachelorette party.
This dynamic gem, known for its lush forests, staggering mountains, and vibrant city life, holds a cornucopia of opportunities to design a bachelorette party that will be etched in your memories forever.
With its unparalleled combination of urban excitement, tranquil vineyards, and natural splendor, Oregon is the perfect canvas to create a distinctive bachelorette party.
Picture this: restful spa retreats in the shadow of Mount Hood, unforgettable nights of music and dance in Portland's buzzing downtown, exhilarating hikes along the Columbia River Gorge, intimate pottery workshops, and immersive wine tastings in the renowned Willamette Valley, just to name a few.
Are you ready to embark on this exciting venture?
Slip into your party attire, bring your sense of adventure, and join us as we delve into the eclectic, exhilarating, and often unexpected universe of bachelorette party planning in Oregon.
Hold onto your champagne glasses, ladies – this will be an unforgettable celebration!
1. Wine Tasting in Willamette Valley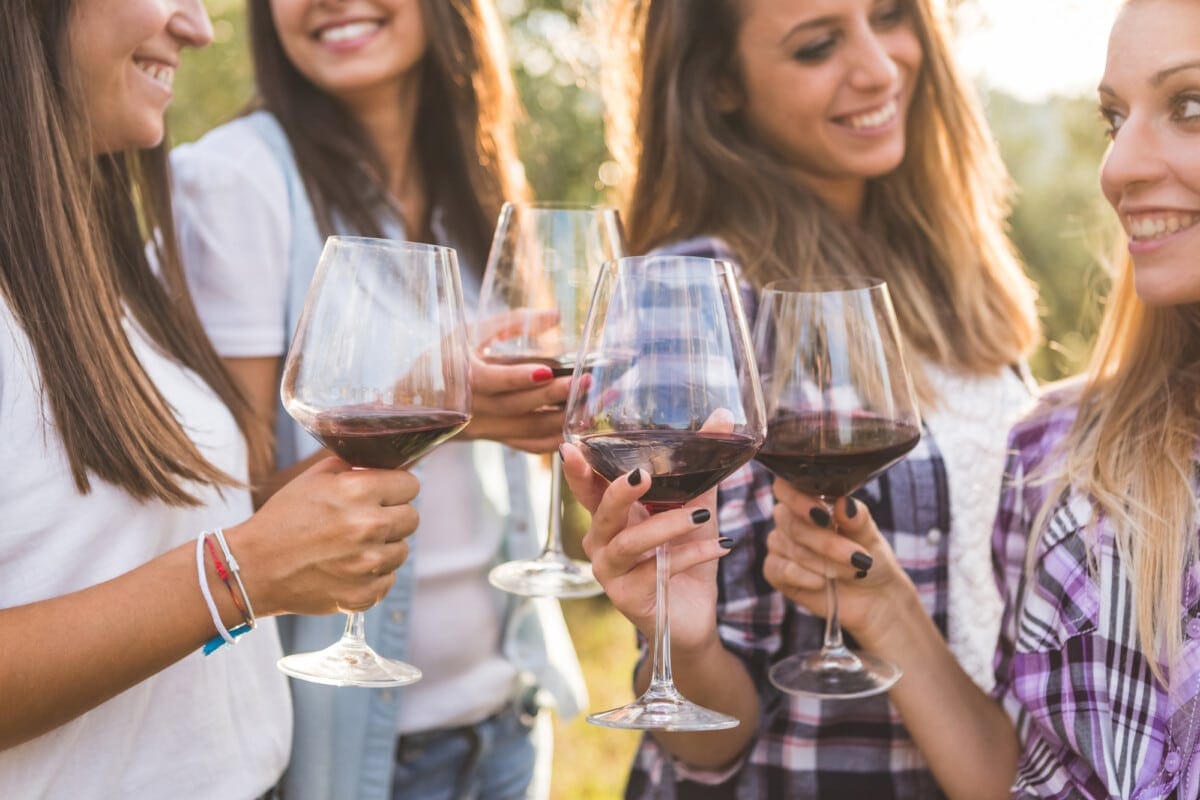 Savor the flavors and delight in the aromas as you embark on a wine tasting adventure through the Willamette Valley.
Bond with your best friends and indulge in private vineyard tours guided by experts who will unveil the secrets behind each delectable glass of vino.
Feel a sense of belonging as you connect with fellow wine enthusiasts against rolling hills adorned with lush grapevines.
From boutique family-owned wineries to grand estates showcasing stunning architecture, this incredible region has something to suit every taste.
Known for its world-class Pinot Noir, Willamette Valley is home to more than 500 wineries that are eager to share their passion for viticulture with you and your bachelorette party.
Gather your closest friends and let the memories flow like fine wine as you sip, swirl, and savor through some of the most renowned Willamette wineries.
Discover why Willamette Valley is considered one of the top wine destinations in the world, all while surrounded by those who truly matter most.
Toast to new beginnings and forge unforgettable memories together.
2. Visiting Unique Attractions
Immerse yourself in the quirky and unique attractions this Pacific Northwest wonderland offers, creating unforgettable memories with your besties.
Explore the mysterious Oregon Vortex, where gravity seems to have lost its grip and strange phenomena abound.
As you wander through this enigmatic attraction, snap photos of your group seemingly defying gravity or growing taller and shorter as they navigate the landscape.
Then, delve into Portland's hidden histories on one of its fascinating Underground Tours, revealing secret tunnels and underground passageways once used by smugglers and ne'er-do-wells.
Feel like true adventurers as you uncover these off-the-beaten-path gems that will leave both locals and visitors awestruck.
Chat excitedly about the eerie stories behind the Oregon Vortex and revel in the camaraderie of shared experiences while exploring Portland's subterranean world together.
As you embark on these unique adventures, deepen your bonds with your friends and create lasting memories – all while satisfying that irresistible desire for belonging we all crave deep down inside us.
3. Spa Retreat in Bend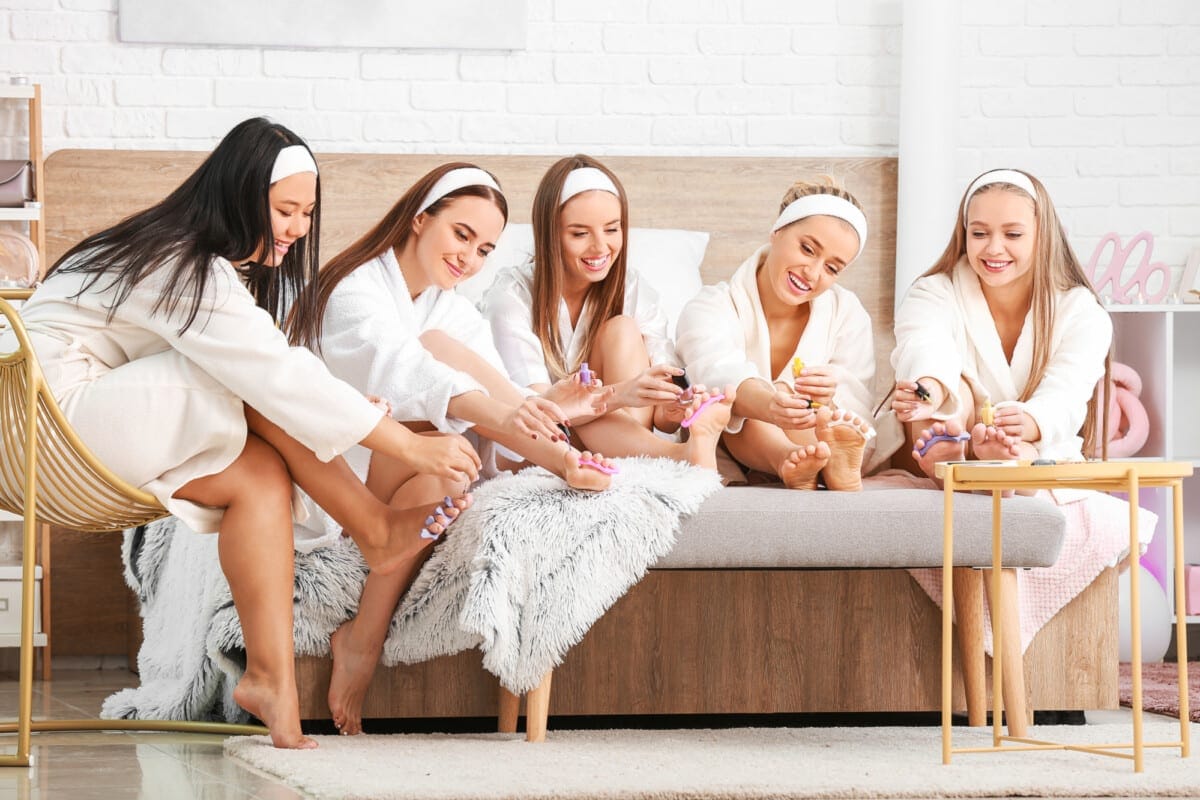 Indulge in a luxurious spa retreat in Bend, where relaxation and rejuvenation await you and your besties.
This charming town along the Deschutes River offers a serene setting for some much-needed pampering, with relaxing massages and rejuvenating facials.
Escape the hustle and bustle of city life as you treat yourselves to soothing treatments perfect for melting away stress and revitalizing your spirit.
Spend quality time with your closest friends as you indulge in side-by-side massages, share laughter over refreshing cucumber-infused water, or find inner peace together during a group yoga session.
And don't forget to spoil yourselves further by taking advantage of the spa's luxurious amenities: steam rooms to open up pores and detoxify, plunge pools for invigorating dips, cozy lounges perfect for sipping hot tea while wrapped in plush robes.
In this idyllic oasis surrounded by nature's beauty, create lasting memories and strengthen bonds among friends while experiencing pure bliss at one of Bend's exquisite spa retreats.
4. Outdoor Adventures in Central Oregon
Get ready to unleash your inner thrill-seeker with various outdoor adventures in Central Oregon!
Dive into the adrenaline-pumping whitewater rafting, explore the region's breathtaking hiking and biking trails, or soar above the treetops on an exhilarating zipline and challenging ropes courses.
You're sure to create unforgettable memories while discovering Central Oregon's natural beauty at its finest.
a. Whitewater Rafting
You'll love the thrilling adventure of whitewater rafting, perfect for a bride-to-be seeking an adrenaline rush!
Oregon's rivers offer a range of rapid challenges and river games to bring out the adventurous spirit at your bachelorette party.
As you navigate through breathtaking scenery, feel the powerful currents beneath your raft and conquer exciting rapids with your closest friends – it's an unforgettable bonding experience.
Here are three of Oregon's best rivers for whitewater rafting:
Deschutes River: One of Central Oregon's most popular rivers for rafting, the Deschutes offers everything from class I to IV rapids. The challenging Big Eddy section is sure to get everyone's heart pumping!
Clackamas River: Located near Portland, this beautiful river features exhilarating class III-IV rapids and stunning forested surroundings.
North Umpqua River: A hidden gem in Southern Oregon, this crystal-clear river provides thrilling class III-IV rapids amidst lush greenery and striking volcanic formations.
No matter which river you choose, you're guaranteed a day filled with laughter, excitement, and camaraderie as you work together to tackle each rapid challenge.
So go ahead – gear up and take on those roaring waves!
Your bachelorette party will be one for the books as you create lasting memories while conquering the wild waters of Oregon together.
b. Hiking and Biking Trails
Embrace the great outdoors and bond with your besties as you explore some of the state's most scenic hiking and biking trails.
Gather your tribe, lace up your boots, or hop on your bikes, and set off for a day filled with laughter, trail picnics, and breathtaking scenic viewpoints.
Create lasting memories together as you meander through lush forests, climb majestic mountains, or follow winding riverside paths that showcase Oregon's diverse natural beauty.
Along the way, treat yourselves to a luxurious trail picnic surrounded by stunning landscapes that'll make each bite taste even more delicious.
Share stories and reminisce about old times while basking in the warm sun at one of Oregon's picturesque rest stops.
And when you reach those awe-inspiring scenic viewpoints – whether it's overlooking a dramatic coastline or gazing out over rolling vineyards – take a moment to pause and celebrate not only the incredible journey you've embarked on together but also the unbreakable bond between friends who share in life's greatest adventures.
c. Ziplining and Ropes Courses
After exploring Oregon's beautiful hiking and biking trails, why not take your bachelorette party to new heights with treetop thrills?
Ziplining and ropes courses offer an exhilarating way to bond with your besties while tackling sky high challenges together.
Not only will you create unforgettable memories, but you'll also conquer any fears and prove that girl power knows no limits.
Oregon has a variety of zipline adventures and ropes courses perfect for adrenaline-seeking brides-to-be.
Some standout options include:
High Life Adventures: Located in Warrenton, this zipline park features eight lines that zip through towering trees and over scenic ponds.
Sky High Sports Adventure Park: Situated in Bend, this ropes course offers an aerial obstacle course and a thrilling zipline experience.
Tree to Tree Adventure Park: Just outside Portland in Gaston, this park boasts six zipline routes and aerial obstacle courses for various skill levels.
Get ready to embrace your inner daredevil as you navigate these pulse-pounding experiences with your closest friends by your side.
The sense of accomplishment you'll feel after conquering these feats will make the already strong bond between you even stronger.
So gather the girls, strap on those harnesses, and soar through the skies at your unforgettable Oregon bachelorette party!
5. Unique Experiences Along the Oregon Coast
Discover one-of-a-kind adventures along the stunning Oregon Coast, as you and your besties create unforgettable memories together.
Start by indulging in coastal glamping at a luxurious yurt or cozy cabin nestled among the towering trees and rugged coastline.
Spend your days exploring tide pools, strolling along sandy beaches, or simply soaking up the sun with your favorite people by your side.
As evening falls, gather around a crackling beach bonfire to roast marshmallows for s'mores, share stories and laughter under a star-filled sky, and toast to lifelong friendships.
For extra excitement during your bachelorette getaway, consider booking a thrilling dune buggy ride through the expansive Oregon Dunes National Recreation Area.
Feel the wind whip through your hair as you race across miles of rolling dunes with breathtaking views of the Pacific Ocean on one side and lush forests on the other.
Or perhaps embark on a whale watching tour from Depoe Bay – known as the 'Whale Watching Capital of the Oregon Coast' – where you'll have a chance to spot majestic gray whales migrating along their ancient routes.
No matter which unique experiences you choose along this awe-inspiring coastline, rest assured that you'll create cherished memories that will last a lifetime with those who truly make life worth celebrating.
Final Thoughts
So, what are you waiting for?
It's time to gather your girl squad and embark on an unforgettable Oregon bachelorette party adventure.
With so many options at your fingertips, there's no doubt that laughter and cherished memories will be abundant.
Just imagine the endless stories you'll share after exploring wine country, reveling in Portland's nightlife, pampering yourselves in Bend, or conquering the great outdoors of Central Oregon.
The world's your oyster – now go seize it!