Nestled between the Great Lakes and the Atlantic Ocean, Pennsylvania is much more than the keystone of America's 13 original colonies.
It's a state rich in history, bursting with diverse landscapes, buzzing with vibrant city life, and home to a host of unique, unforgettable experiences perfect for that once-in-a-lifetime bachelorette celebration.
Be prepared to explore Pennsylvania's vibrant cities, tranquil countryside, and charming small towns, each offering unique experiences that cater to every bachelorette's taste.
Whether you fancy an indulgent spa retreat in the heart of the Pocono Mountains, a wine-tasting extravaganza in the lush vineyards of Pennsylvania Dutch Country, a wild night in the eclectic clubs of Philadelphia, or a serene kayaking trip down the Delaware River, this guide is for you.
So, gather your tribe, don your party tiaras, and get ready to delve into Pennsylvania's incredible array of bachelorette party options.
From adrenaline-pumping adventures to serene wellness retreats, and culinary explorations to cultural immersions, we've got you covered.
Your journey toward the perfect Pennsylvania bachelorette party starts here and will surely be as unforgettable as the wedding itself!
1. Philadelphia City Adventure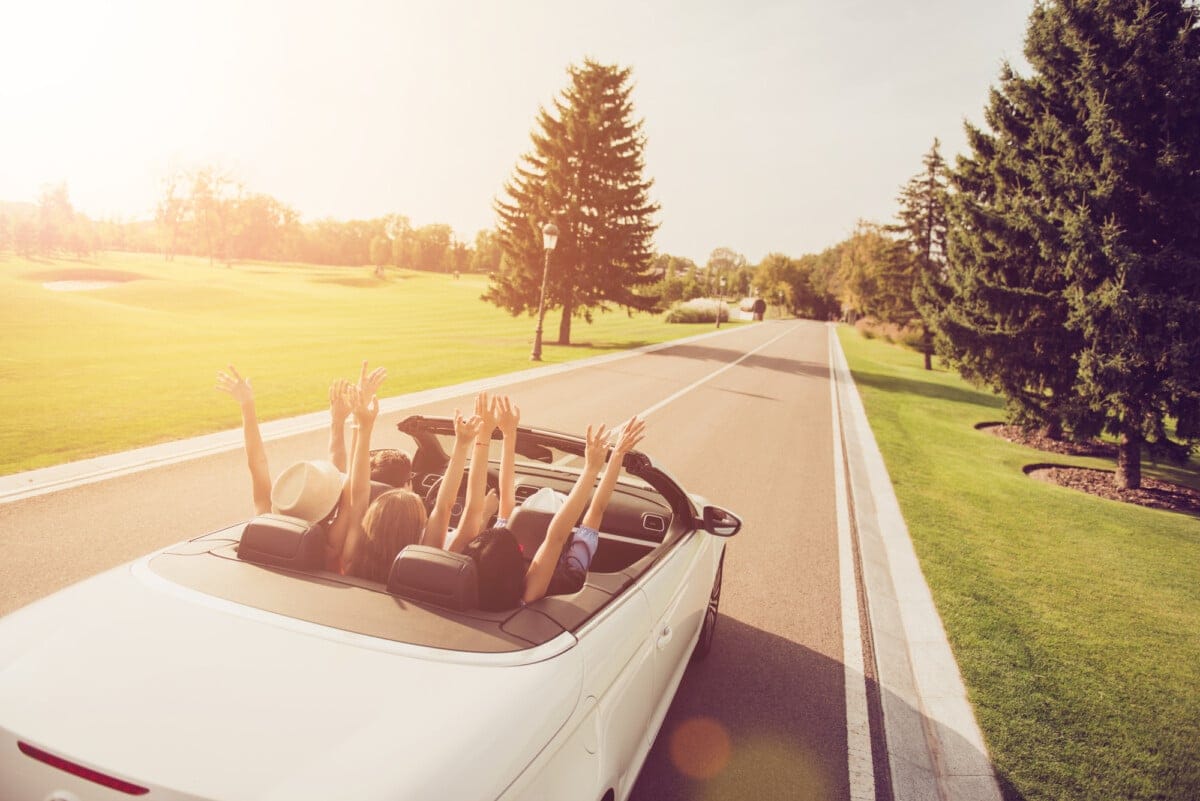 You'll love exploring the vibrant city of Philadelphia with your besties!
The urban exploration possibilities are endless, and you'll surely create lasting memories as you traverse the streets steeped in history.
From historical landmarks like Independence Hall and the Liberty Bell to trendy neighborhoods such as Fishtown or Northern Liberties, this diverse city has something for everyone.
As a group, you can embark on guided tours or hop-on-hop-off bus adventures while taking plenty of selfies at iconic locations.
Aside from sightseeing, Philly offers an incredible culinary scene that will satisfy every palate.
Indulge in mouthwatering cheesesteaks from Pat's or Geno's, then head to Reading Terminal Market for delicious cuisine and sweet treats.
Check out local breweries like Yards Brewing Company or Evil Genius Beer Company for a taste of Philly's craft beer culture.
If you want nightlife options, dance the night away at popular spots like Voyeur Nightclub or Morgan's Pier.
With so much excitement and camaraderie surrounding your bachelorette party weekend, there's no doubt that you'll feel right at home in the City of Brotherly Love (and Sisterly Affection!).
2. Pocono Mountains Getaway
Imagine escaping to the breathtaking Pocono Mountains with your besties for a weekend of laughter, adventure, and unforgettable memories.
Picture yourselves bonding over thrilling outdoor activities like hiking, zip-lining, or white-water rafting before unwinding at a luxurious mountain spa retreat.
As you sip on some bubbly and indulge in rejuvenating treatments like massages or facials, you'll feel all the stress of wedding planning melt away, leaving you refreshed and recharged for your big day.
After pampering yourselves at the spa, hit the nearby boutiques and outlets for a Pocono shopping spree that will have everyone's inner fashionista rejoicing!
Discover quirky local shops offering unique finds and brand-name stores where you can score incredible deals on stylish outfits perfect for your upcoming nuptials.
And when hunger strikes after a day full of retail therapy and relaxation, treat your taste buds to delicious local cuisine at one of the area's many fantastic restaurants.
With this ultimate Pocono Mountains getaway tailored just for your bachelorette party, you're sure to create shared experiences that will cement friendships and make you feel closer than ever.
3. Wine Tasting Tour
Get ready for an unforgettable wine-tasting tour that'll have your taste buds dancing with anticipation as you explore the lush vineyards and exquisite wineries nestled in the picturesque Pocono Mountains.
Pennsylvania's wine country offers diverse flavors, from bold reds to crisp whites, perfect for any bachelorette party looking to unwind and bond over laughter and good conversation.
With various wineries to choose from, each offering unique experiences such as vineyard exploration and wine pairing workshops, there's something for everyone in your group.
Vineyard exploration: Stroll through rows of grapevines and learn about the different varieties grown in this region
Wine pairing workshop: Discover how to match wines with food for an elevated dining experience perfectly
Guided tastings: Sip on expertly curated selections while knowledgeable staff share insights into each wine's flavor profile
Customizable itineraries: Craft a day full of memories tailored specifically to your group's preferences
As you embark on this flavorful journey, you'll feel a sense of belonging as you're welcomed by the warm hospitality synonymous with Pennsylvania's wine country.
Connect with fellow bridesmaids while creating lasting memories as you deepen your appreciation for fine wines.
Let loose during this one-of-a-kind bachelorette party experience and create stories that will be reminisced about long after the wedding bells ring.
4. Art and Culture Experience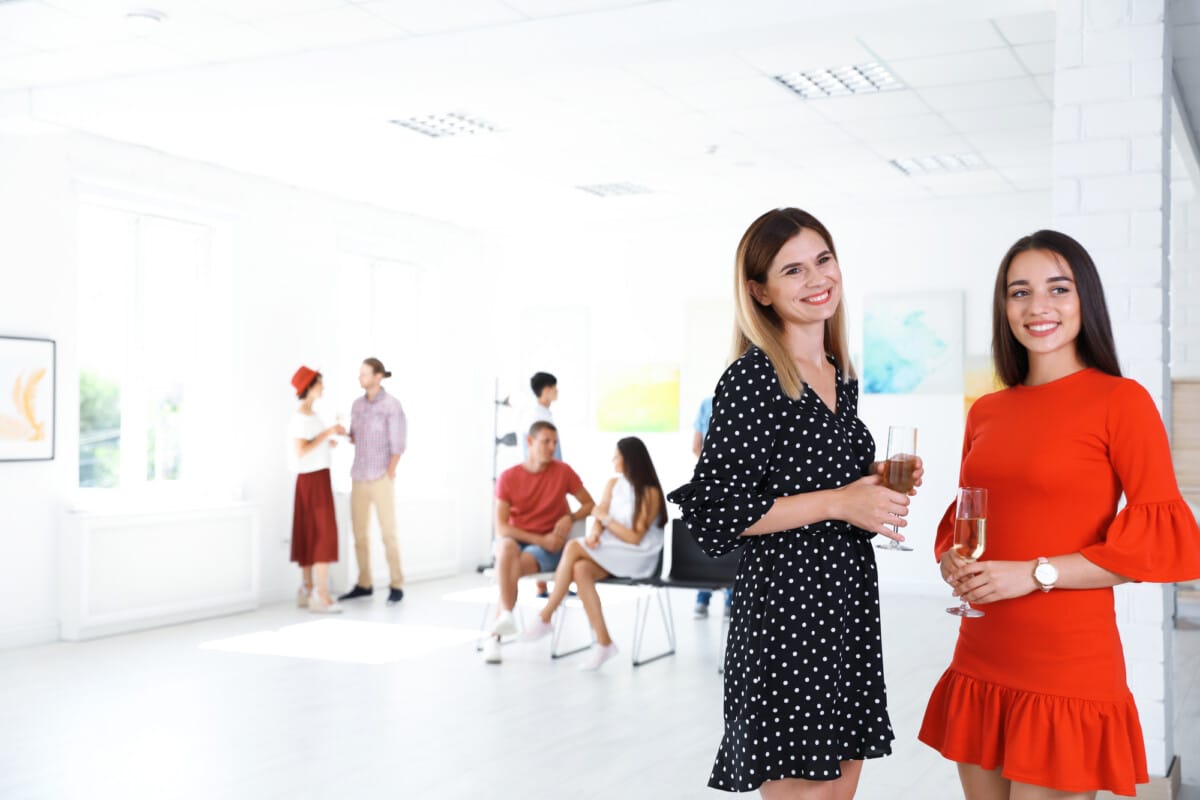 Delve into the rich art and culture scene that awaits you as you and your bridesmaids immerse yourselves in captivating exhibits and inspiring performances throughout your unforgettable weekend.
Pennsylvania offers many creative workshops to bond with your besties while learning new skills or honing existing ones.
From pottery classes to painting sessions, there's something for everyone in your group to enjoy.
After flexing those artistic muscles, you can even take it up a notch by attending a live theater performance or dance show.
Museum hopping is another fantastic way to explore the state's vibrant cultural landscape.
Visit renowned institutions like the Philadelphia Museum of Art, The Andy Warhol Museum in Pittsburgh, or the Brandywine River Museum of Art in Chadds Ford – each offering unique collections and experiences that will leave lasting impressions on you and your friends.
As you wander through these hallowed halls, share stories about how certain pieces resonate with you personally, creating an intimate atmosphere where everyone feels connected not only to each other but also to the wider world of art and culture.
5. Adventure and Team Building Activities
Unleash your inner adrenaline junkie and foster unbreakable bonds with your bridesmaids as you embark on thrilling adventures and engaging team-building activities throughout Pennsylvania.
From exhilarating outdoor escapes to collaborative cooking classes, there's something for everyone in your bachelorette party crew.
Outdoor Escape: Channel your adventurous spirit by tackling a high ropes course or zipline at one of Pennsylvania's many adventure parks. Race against time in an exciting escape room experience where brains and teamwork are tested, solving puzzles and deciphering clues before the clock runs out.
Whitewater Rafting: Navigate the rapids together on a thrilling whitewater rafting excursion down one of PA's challenging rivers – guaranteed laughter, shrieks, and splashes!
Cooking Class: Bond over food as you learn new culinary skills in a hands-on cooking class tailored for your group. Collaborate to create a delicious meal while sipping wine or cocktails, then enjoy the fruits of your labor around a shared table.
Paintball or Laser Tag: Unleash some friendly competition with an action-packed paintball or laser tag match that will have everyone strategizing and working together as a team.
Embrace these unforgettable experiences that blend fun, friendship, and personal growth – making memories that will last long after you say "I do."
So gather up your bride tribe, strap on those helmets (or aprons), and let loose with some adventure-filled bonding in beautiful Pennsylvania!
Final Thoughts
So, you've explored the vibrant streets of Philadelphia and conquered the Pocono Mountains with your best gals.
You've sipped on exquisite wines and immersed yourselves in art and culture.
What a fantastic bachelorette party it's been!
Remember that these shared experiences have only strengthened your bond as you reminisce about your unforgettable Pennsylvania adventure.
Now, celebrate the bride-to-be as she embarks on her new journey!