If you're searching for the perfect destination to make your party unforgettable, we invite you to consider Lone Star State, Texas.
Known for its bold spirit, rich cultural tapestry, and vast, diverse landscapes, Texas has opportunities to host a bachelorette party as unique and exceptional as the bride-to-be.
From the vivacious cities of Austin, Houston, and Dallas, each with their unique flair and thriving nightlife, to the serene, picturesque vineyards in the Hill Country, and the coastal beauty of South Padre Island, Texas caters to every kind of bachelorette party.
Whether the bride's dream party involves cowboy boots and country music, sandy beaches and margaritas, or food tours and art galleries, this colossal state is a treasure trove of bachelorette party potential.
So, put on your cowboy hats or beach sarongs, and join us as we take you on a tour of Texas, exploring its vibrant cityscapes, peaceful countryside, and stunning coastline.
We'll show you how to design a bachelorette party that suits your style, tantalizes your senses, and creates memories you'll all be reminiscing about for years to come.
Let's toast the journey ahead, y'all – it's Texas time!
1. Austin: The Live Music Capital of the World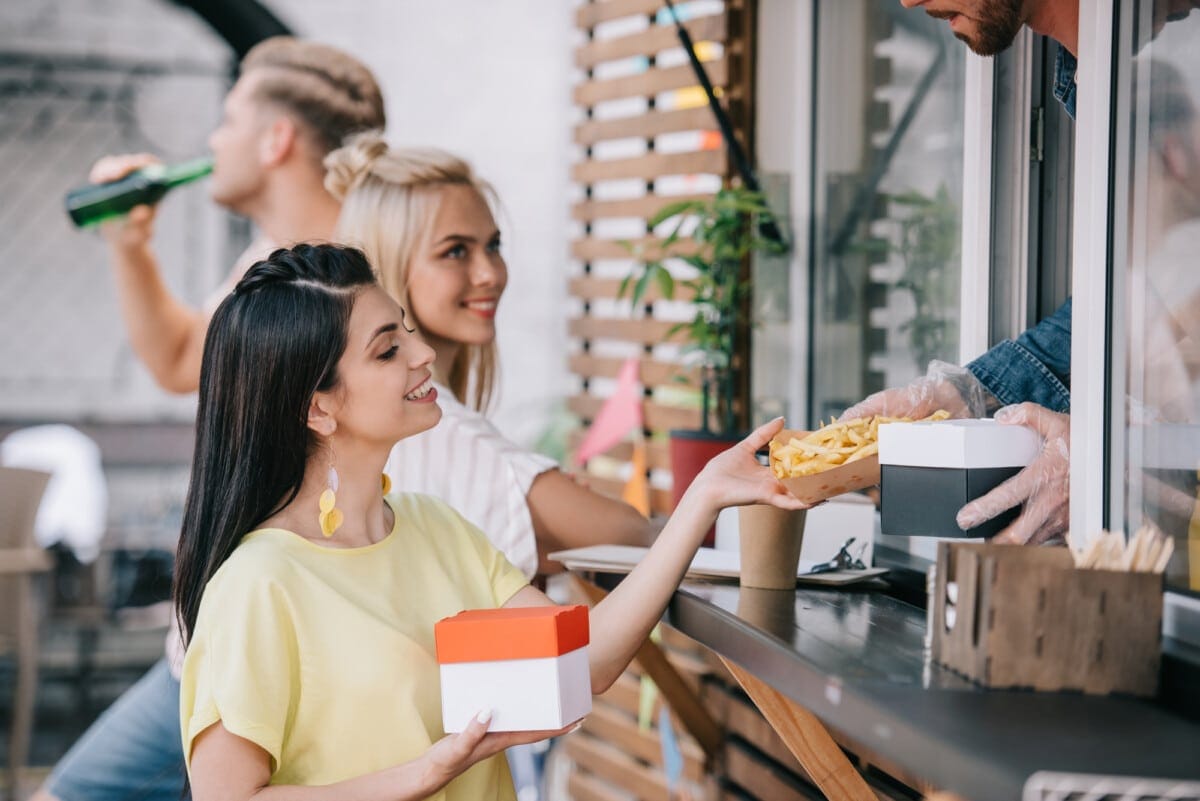 In Austin, the Live Music Capital of the World, you'll find an eclectic mix of tunes and entertainment perfect for a memorable celebration.
Start your bachelorette party by exploring the city's vibrant arts scene with a tour of Austin murals – snap photos in front of iconic street art like 'Greetings from Austin' or 'I Love You So Much.'
Then, immerse yourselves in the local foodie culture by embarking on one of many food truck tours available, where you'll get to taste some truly unforgettable bites while enjoying great company.
As night falls, hit up Sixth Street or Rainey Street for an evening filled with live music and dancing – after all, this is what makes Austin famous!
You can choose from countless unique venues showcasing genres like rock, country, blues, and jazz that will have you singing along and moving to the beat.
And don't forget to indulge in delicious Tex-Mex cuisine at local favorites such as Torchy's Tacos or Chuy's before calling it a night.
With its diverse offerings and lively atmosphere, Austin ensures that your bachelorette party will be one for the books!
2. San Antonio: Historic Charm and River Walk Adventures
Ready for a charming getaway with your besties?
San Antonio's covered you with its historic atmosphere and thrilling River Walk adventures!
Imagine strolling down the picturesque riverbanks, lined with vibrant restaurants, bars, and shops, while taking in the unique blend of Spanish colonial architecture and modern urban design.
Don't miss out on the exciting riverboat cruises that offer an unforgettable experience as you explore the heart of this beautiful city together.
With laughter-filled nights spent at lively bars and delicious dining along the River Walk, your bachelorette party will be one for the books.
Of course, no trip to San Antonio would be complete without an Alamo exploration.
Dive into Texas history as you roam through this iconic landmark that significantly shaped America's destiny.
Unleash your inner historian as you discover fascinating facts about the Battle of the Alamo while bonding with your best friends over an educational adventure.
Afterward, treat yourselves to a relaxing spa day at one of San Antonio's luxurious retreats or indulge in retail therapy at nearby boutiques before capping off your memorable bachelorette party under the starry Texas sky.
In San Antonio, lasting memories await everywhere—perfect for celebrating lifelong friendships and new beginnings!
3. Dallas: Big City Glamour and Excitement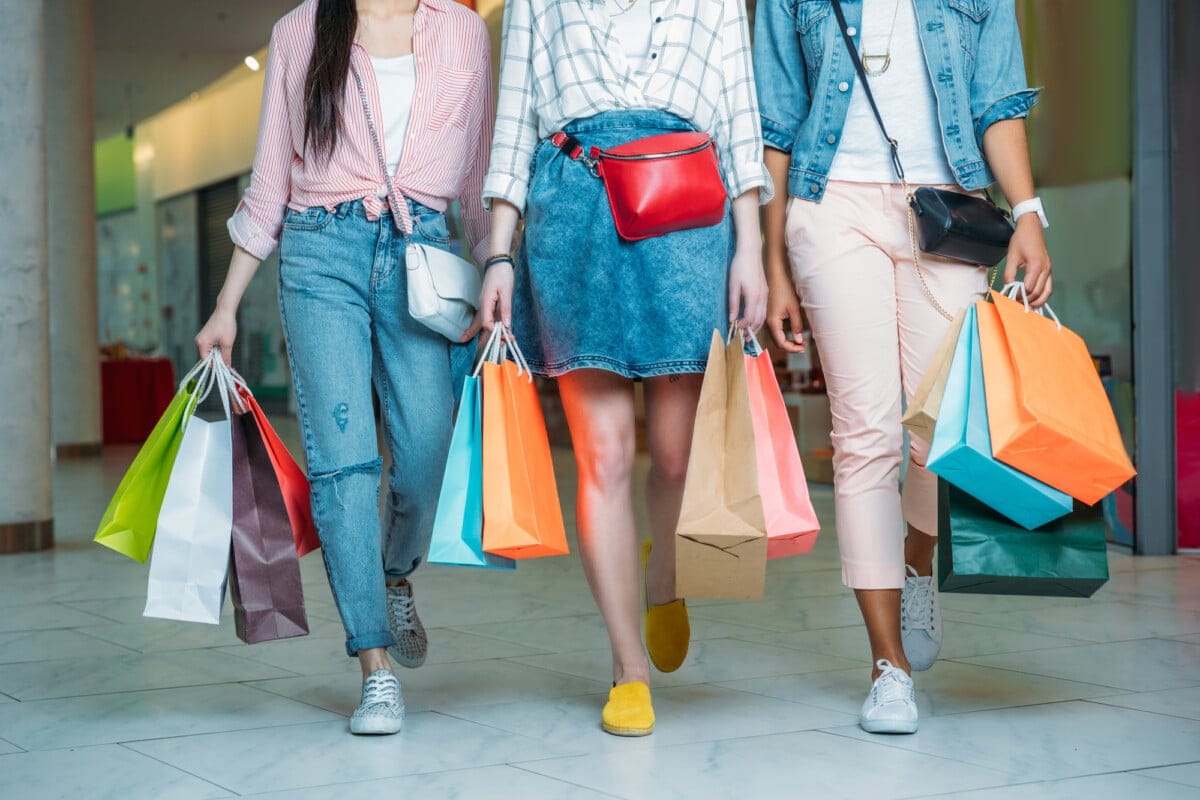 Get ready to experience Dallas, Texas's big city glamour and excitement!
Indulge yourself in upscale dining and shopping at luxurious venues while you immerse yourself in a thriving art and culture scene.
There's no shortage of fabulous memories waiting to be made as you live it up with your best friends in this cosmopolitan city.
a. Upscale Dining and Shopping
Treat yourself to a luxurious day of fine dining and fabulous shopping with your besties! Indulge in gourmet cuisine from some of Texas' top restaurants, where chefs create mouthwatering dishes that are both delicious and visually stunning.
Discover exciting flavors as you sample exquisite meals from different cultures, accompanied by fine wines or expertly crafted cocktails.
Feel like royalty as you dine at opulent venues with breathtaking views, making memories that will last a lifetime.
After satisfying your taste buds, it's time to hit the designer boutiques for some retail therapy.
Explore upscale shopping centers with high-end brands and unique stores offering the latest fashion trends.
Treat yourselves to stylish outfits for your special night out or find the perfect accessories for your wedding dress.
Bond over shared interests in fashion and beauty while receiving personalized attention from knowledgeable staff who cater to your needs.
The ultimate upscale dining and shopping experience awaits you in Texas – an unforgettable way to celebrate a bride-to-be's bachelorette party!
b. Art and Culture Scene
Immerse yourself in the vibrant art and culture scene, where your senses will be awakened, and your appreciation for creativity deepened.
Texas is home to many Texan art galleries and unique museums that showcase the diverse talents of local artists and international masterpieces.
From contemporary installations to traditional paintings, you'll find something that speaks to your soul while exploring the Lone Star State's rich cultural offerings.
Begin your artistic journey by visiting some of the state's renowned museums like The Contemporary Austin or The Museum of Fine Arts in Houston.
These institutions house impressive collections that span various mediums and styles, ensuring there's something for everyone to enjoy.
For a more intimate experience, explore smaller galleries such as Ro2 Art in Dallas or Grayduck Gallery in Austin, known for their eclectic mix of emerging and established artists.
As you wander through these creative spaces with your closest friends, you'll discover new works and forge lasting memories together amidst Texas' thriving art scene.
4. Texas Hill Country: Wine Tasting and Relaxation
Savor the flavors of Texas Hill Country as y'all sip and swirl your way through lush vineyards, indulging in some much-needed relaxation with your best gals.
Let your taste buds be tantalized by the diverse selection of local wines on guided vineyard tours while you and your friends create memories that will last a lifetime.
As you meander through rows of beautiful grapevines, learn about the art of winemaking from passionate vintners who take pride in their craft.
And after a day full of wine tasting, unwind at one of the luxurious spa retreats nestled amidst picturesque landscapes for some well-deserved pampering.
The Texas Hill Country offers more than just exquisite wines; it also boasts an abundance of activities to keep y'all entertained between sips.
Whether it's exploring charming small towns filled with unique shops and eateries or embarking on nature hikes to admire breathtaking views, there is something for everyone in this idyllic region.
Bask in the warm Texas sun as you float down crystal-clear rivers or make lasting connections while line dancing at a lively honky-tonk bar.
Whatever your bachelorette party desires, let Texas Hill Country serve as the perfect backdrop for an unforgettable celebration with your favorite ladies by your side.
5. Galveston: Beachside Fun and Island Vibes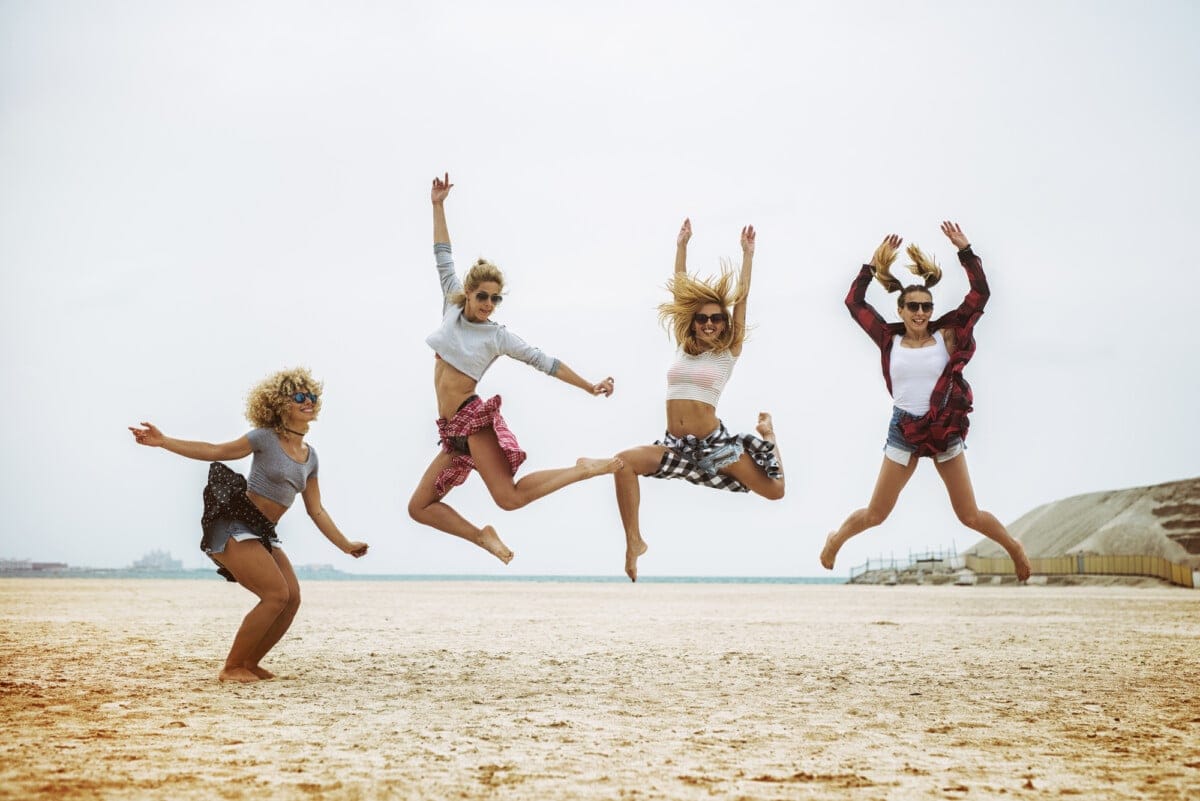 Galveston is your go-to destination for a bachelorette party that's all about sun, sand, and water activities.
You'll love exploring the historic downtown area and checking out the various attractions along Seawall Boulevard.
Prepare to soak up island vibes while creating unforgettable memories with your besties!
a. Sun, Sand, and Water Activities
Picture yourself soaking up the sun, laughing with your besties, and splashing in the crystal-clear waters of a Texas beach – now that's a celebration you'll never forget!
Imagine lounging on the sand, sipping fruity cocktails while chatting with your favorite girls.
As the sun sets, gather for beach bonfire nights under a starry sky, roasting marshmallows and sharing unforgettable stories.
For an adventurous twist to your bachelorette party, try coastal horseback riding through picturesque dunes and along windswept shores, feeling connected to nature as you explore together.
Dive into exhilarating water activities like stand-up paddleboarding or kayaking through peaceful mangroves.
Bond with your crew while learning to surf or even trying out flyboarding – an adrenaline-pumping experience that will leave you all excitedly giggling.
Don't miss out on a leisurely boat cruise where you can admire stunning coastline views, spot playful dolphins or even catch sight of whales breaching in the distance.
Sun-soaked days filled with laughter and adventure await at this ultimate Texas bachelorette party destination!
b. Historic Downtown and Seawall Attractions
You'll be thrilled to discover the charm and whimsy of historic downtown and seawall attractions, won't you?
Imagine yourself strolling along the seawall with your best friends, taking in the stunning views of the ocean while feeling a warm breeze caress your face.
Seawall strolls offer breathtaking sights and plenty of opportunities for shopping, dining, and entertainment.
As you wander through downtown exploration, you'll find charming streets lined with unique boutiques and local eateries that invite you to indulge in delicious meals and uncover hidden gems.
As part of your bachelorette party adventure, immerse yourselves in Texas's rich history by visiting sites such as The Strand Historic District or touring one of the many beautifully restored Victorian mansions.
Savor every moment as you bond with your closest friends over shared laughter and unforgettable memories.
Soak up the vibrant atmosphere at local festivals or live music events that showcase Texas's culture and talent.
Embrace belonging within this captivating community where diverse experiences create lasting connections.
In historic downtown Texas and its enchanting seawall attractions, there's no better way to celebrate love, friendship, and new beginnings!
Final Thoughts
So, grab your besties and head to the Lone Star State for a bachelorette party you won't forget.
Whether it's dancing the night away in Austin, strolling along San Antonio's River Walk, or sipping wine in Texas Hill Country, there's something for everyone.
Picture this: you and your squad soaking up the sun on Galveston Island while reminiscing about old times.
Sounds perfect, right?
Get ready to make unforgettable memories and celebrate your upcoming nuptials in true Texas style!