Frequently overlooked, Utah is a treasure trove of unique experiences, offering more than stunning landscapes.
It's a place where the adventurous spirit meets elegance, making it the perfect backdrop for a bachelorette party that stands out.
You'll find a harmonious blend of outdoor adventures, refined urban activities, and soul-soothing retreats in Utah.
Imagine unwinding in serene desert spa resorts, dancing the night away in Salt Lake City's vibrant clubs, embarking on thrilling escapades in the jaw-dropping national parks, or partaking in intimate local vineyard tours and tastings. 
Catering to thrill-seekers, relaxation gurus, nature lovers, and urban explorers alike, there is something for every bride-to-be and her crew in Utah.
Ready to embark on this spectacular quest?
Secure your party favors, round up your crew, and join us as we navigate the dynamic, exhilarating, and occasionally unexpected terrain of bachelorette party planning in Utah.
Step into your party shoes, ladies – this will be a celebration of epic proportions!
1. Relaxing Spa Weekend in Park City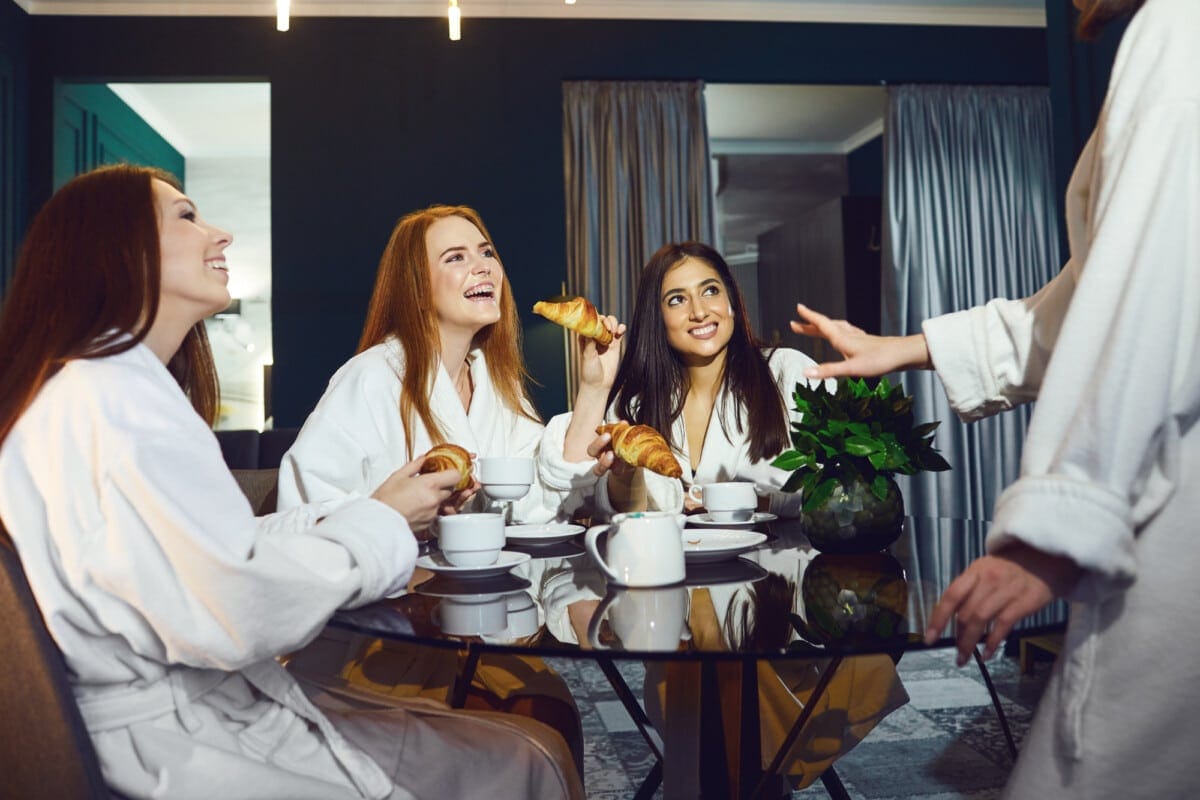 For a laid-back escape with your gal pals, a relaxing spa weekend in Park City can't be beat!
Imagine indulging in some much-needed Park City pampering while spending quality time with your closest friends.
From luxurious spas to the stunning mountain backdrop, this destination offers rejuvenating retreats that will leave you feeling refreshed and ready for the big day.
Soak up the serene atmosphere as you treat yourselves to massages, facials, and other revitalizing treatments tailored to your needs.
Bond over shared experiences like yoga classes, guided meditation sessions, or lounging by the pool with a cocktail in hand.
Explore the charming downtown area for unique shopping opportunities and delectable dining options to round out your perfect spa getaway.
A bachelorette party in Park City isn't only about relaxation but also about creating lasting memories of sisterhood and belonging that you'll treasure forever.
Don't miss out on this incredible opportunity for an unforgettable celebration surrounded by breathtaking beauty and unparalleled pampering experiences!
2. Adrenaline-Pumping Adventure in Moab
Unleash your inner daredevil and dive headfirst into a whirlwind of adrenaline-pumping adventures in Moab, where the red rocks will be your playground and the memories forged will last a lifetime.
Gather your gal pals and embark on an unforgettable bachelorette party filled with excitement, bonding, and breathtaking experiences you'll cherish for years.
From sky-high thrills to exhilarating off-roading escapades, Moab offers something for everyone, ensuring a truly unique celebration.
Moab Skydiving: Take the plunge with an unforgettable tandem skydive experience, soaring over jaw-dropping scenery only Utah can offer. Feel the rush of free-falling from 10,000 feet before floating back down to earth under a colorful parachute.
Off-Roading Escapades: Conquer some of America's most iconic trails as you navigate through rocky terrain on an ATV or UTV adventure tour. Whether you're a seasoned rider or new to off-roading, expert guides will ensure an unforgettable experience tailored to your skill level.
Whitewater Rafting: Tackle thrilling rapids while navigating the Colorado River on a guided whitewater rafting trip. Bond with your besties while navigating exciting Class II and III rapids surrounded by stunning red rock landscapes.
Rock Climbing & Rappelling: Challenge yourself physically and mentally as you scale towering cliffsides alongside skilled instructors who help guide you every step of the way. Celebrate each successful ascent by rappelling back down together.
There's no better way to bring friends closer than by conquering fears and trying new things together during this action-packed bachelorette party in Moab!
3. Salt Lake City Nightlife
After all the daytime adventures, Salt Lake City's vibrant nightlife scene awaits you and your crew for a non-stop fun and entertainment evening.
Get ready to put on your dancing shoes as you explore Salsa dancing at one of the city's popular Latin dance clubs. 
You'll learn some sizzling new moves and bond with your besties over the rhythm of Latin beats.
Don't forget to check out local comedy clubs, too – nothing brings people closer than sharing laughter together as you enjoy stand-up acts from hilarious comedians.
As you go through downtown Salt Lake City, be sure to stop by some of its iconic bars and pubs.
Sip on craft cocktails or locally brewed beers while soaking in the energetic atmosphere with your favorite ladies.
From upscale lounges to casual taverns, there is a spot for everyone in this city that never sleeps.
And if dancing and laughter aren't enough for your bachelorette party extravaganza, consider attending a live music event or even trying your luck at karaoke! 
No matter what kind of experience you're looking for, Salt Lake City has it all – making it an unforgettable destination for celebrating this special time with your closest friends.
4. Outdoor Fun in Southern Utah
Get ready for an adventure of a lifetime as you explore the breathtaking beauty of Southern Utah!
Immerse yourself in the stunning landscapes of Zion National Park.
Wander through the spellbinding hoodoos at Bryce Canyon National Park.
Take in the awe-inspiring views on a scenic drive through the majestic canyons.
With so much to see and do, this unforgettable journey will leave you with memories that'll last a lifetime.
a. Visit Zion National Park
Imagine exploring the breathtaking beauty of Zion National Park with your best friends by your side, creating unforgettable memories before you tie the knot.
This majestic park in Southern Utah is an idyllic location for a bachelorette party that combines adventure and bonding.
From trekking through the Narrows to the awe-inspiring scenery from Angel's Landing, there are plenty of ways to make this trip one for the books.
Zion stargazing: As night falls, gather your crew and marvel at the vast expanse of stars overhead, away from city lights.
Riverside picnics: Take a break from exploring and enjoy some delicious snacks while lounging by the Virgin River.
Guided hikes: Choose from various trails based on difficulty level, ensuring fun and camaraderie for everyone.
Whether you're seeking adrenaline-pumping adventures or simply want to take in nature's splendor with your closest friends, visiting Zion National Park will provide an exceptional experience celebrating friendship and upcoming nuptials.
So pack up those hiking boots and hit the trails – it's time to create lasting memories surrounded by stunning landscapes!
b. Explore Bryce Canyon National Park
You'll love exploring the unique beauty of Bryce Canyon National Park, where you and your friends can take on the challenge of hiking through the otherworldly hoodoos – like in the famous Navajo Loop Trail – creating even more unforgettable memories together.
The park's stunning hoodoo formations will leave you all in awe as you navigate through a landscape that feels like it's out of a fantasy world.
And when night falls, prepare to be amazed by one of Bryce Canyon's most magical experiences: stargazing nights.
With some of the darkest skies in North America, you and your gal pals will feel an incredible sense of belonging as you gaze up at the vast expanse of stars above.
During your bachelorette adventure at Bryce Canyon National Park, explore other popular trails such as Queen's Garden Trail or Fairyland Loop Trail for even more breathtaking views and bonding moments with your besties.
As you hike among these towering spires and natural amphitheaters, share stories, laughter, and maybe even shed a few happy tears surrounded by nature's wonders.
After a day filled with exploration and camaraderie, gather around a campfire to toast marshmallows and celebrate your friendship under the starry sky.
This unforgettable experience at Bryce Canyon will strengthen your bond and create lasting memories you'll cherish for years to come.
c. Enjoy a Scenic Drive through the Canyons
There's nothing quite like a scenic drive through the canyons to add excitement and wonder to your unforgettable trip with friends.
Utah's breathtaking landscape offers plenty of opportunities for you and your girlfriends to bond over canyon picnics, scenic hikes, and awe-inspiring views.
As you navigate the winding roads together, you'll create lasting memories that will strengthen your friendship and make this bachelorette party exceptional.
Alpine Loop Scenic Byway: This beautiful route takes you through the heart of the Uinta-Wasatch-Cache National Forest, offering stunning mountain vistas and picturesque picnic spots.
Mirror Lake Highway: Known for its crystal-clear lakes and incredible mountain scenery, this highway is perfect for stopping at trailheads for short scenic hikes or relaxing by a serene lake.
Cottonwood Canyons: Big Cottonwood Canyon and Little Cottonwood Canyon provide ample opportunities for canyon picnics surrounded by majestic peaks, with numerous hiking trails catering to various skill levels.
Zion-Mount Carmel Highway: Explore Zion National Park on this iconic road that winds through colorful sandstone cliffs, providing jaw-dropping viewpoints at every turn.
Whether taking photos at an overlook or sharing laughs over sandwiches beside a babbling brook, these drives foster a sense of belonging among friends as you take in nature's beauty together.
So buckle up, put on your favorite playlist, and hit the road – there's no better way to celebrate sisterhood than exploring Utah's magnificent canyons with those closest to you!
5. Unique Utah Experiences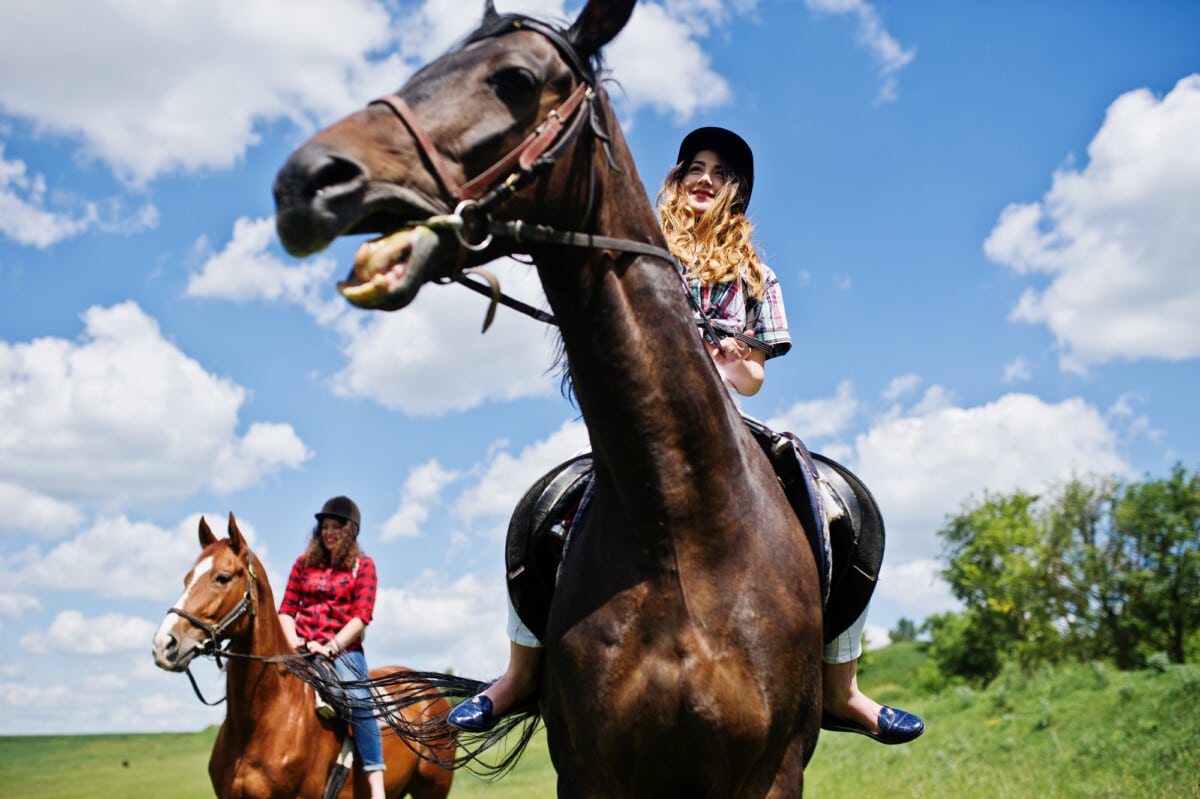 For a one-of-a-kind celebration, consider indulging in some of the Beehive State's most distinctive adventures, from glamping under the stars to exploring stunning red rock formations.
As you stroll through artist enclaves and take in breathtaking murals, you'll feel a sense of connection with your fellow bachelorette party attendees and the creative spirit that abounds throughout this spectacular region.
One unforgettable way to experience Utah's natural beauty is by embarking on an off-road adventure through its iconic landscapes.
Whether tackling challenging terrain in a rugged 4×4 or taking a more leisurely tour via horseback, you and your friends will be awestruck by the dramatic vistas surrounding you at every turn.
After a day of exploration, unwind at one of Utah's many luxurious glamping sites to enjoy gourmet meals cooked over an open fire and relax under a canopy of twinkling stars.
There's no better way to forge lasting bonds with your closest companions than sharing these unique experiences.
Final Thoughts
You've got plenty of options for an unforgettable bachelorette party in Utah.
From relaxing spa weekends to adrenaline-pumping adventures, there's something for every bride-to-be.
Did you know that Utah has five national parks and 43 state parks?
That means endless opportunities for outdoor fun and unique experiences.
So gather your besties and start planning the ultimate bachelorette bash in the Beehive State.
With so much to offer, it's no wonder Utah is a top destination for unforgettable celebrations!