Virginia, also known as the 'Old Dominion', is not just a state rich in history and culture.
Still, it's also an absolute treasure trove of unforgettable experiences, perfect for a bachelorette celebration. 
From the sun-kissed beaches of Virginia Beach to the rolling vineyards of Charlottesville, the vibrant nightlife in Richmond, Virginia, offers a tapestry of settings for your perfect party.
Whether you and your squad are wine connoisseurs, adventure lovers, history buffs, or pampering queens, we have covered you with various options.
Virginia has an unparalleled variety of activities that will create lasting memories before the big 'I Do', from spa retreats to winery tours, from outdoor excursions to shopping sprees.
So, ladies, fasten your seatbelts as we embark on this journey, exploring Virginia's best offerings for an unforgettable bachelorette party.
Let's create a celebration that'll be discussed for years to come!
1. Wine Tasting in Virginia's Vineyards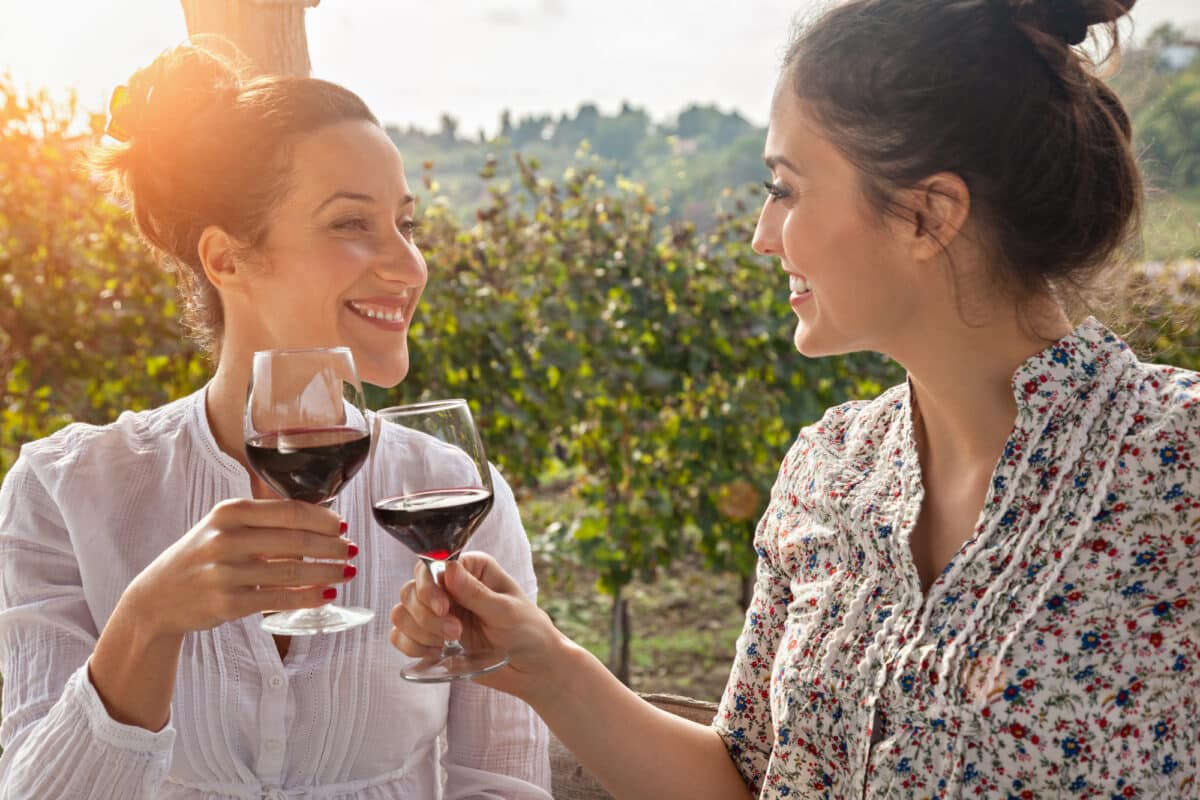 You'll love sipping through Virginia's stunning vineyards with your closest friends!
Discover hidden gem wineries tucked away in the picturesque countryside, offering exquisite wines, breathtaking views, and warm hospitality.
As you embark on this wine-tasting adventure, you'll find that each winery has its own unique charm and personality, making it a truly memorable experience for everyone in your bachelorette party.
Indulge in unique pairings as you sample various wines from different regions of Virginia, learning about their distinct flavors and characteristics.
Share laughter and stories with your besties as you bond over delicious food platters designed to complement the wines perfectly.
This unforgettable experience will leave you all feeling closer than ever, creating memories that will last a lifetime.
So raise a glass to friendship and celebrate your upcoming nuptials surrounded by the beauty of Virginia's vineyards!
2. Beach Getaway in Virginia Beach
Imagine soaking up the sun and enjoying ocean breezes at a luxurious Virginia Beach getaway with your best friends.
This beautiful coastal destination offers the perfect setting for an unforgettable bachelorette party that will create memories you'll cherish forever.
Whether it's lounging by the shore or engaging in fun beach activities, there's something for everyone in your group to enjoy.
So go ahead and dive into this amazing beach getaway experience where you can celebrate together, forge deeper connections, and create lasting memories of love, laughter, and friendship on the sandy shores of Virginia Beach!
Incorporating these exciting activities into your Virginia Beach bachelorette party guarantees an extraordinary time filled with adventures and bonding moments that will leave each guest feeling included and valued.
Here are some ideas to get you started:
Beach Bonfire: As the sun sets, gather around a cozy beach bonfire to share stories, laugh, and make s'mores while creating lifelong bonds with your besties.
Sandcastle Competition: Unleash your inner child and host a friendly competition among your friends – creativity and teamwork are key!
Water Adventures: Indulge in thrilling water sports like jet-skiing, paddleboarding, or even try surfing lessons together as a unique, memorable experience.
Relaxation & Pampering: Treat yourselves to rejuvenating spa treatments or indulge in some retail therapy at local boutiques before hitting up trendy restaurants for a delicious meal.
3. Spa Weekend in the Blue Ridge Mountains
There's nothing like a relaxing spa weekend in the Blue Ridge Mountains to unwind and bond with your besties before the big day.
Picture yourself surrounded by lush forests, rolling hills, and calming streams as you indulge in rejuvenating treatments, mountain yoga sessions, and gourmet picnics amidst nature's beauty.
You'll leave feeling refreshed, revitalized, and more connected with your closest friends than ever before.
During your spa weekend getaway, embrace the serenity of the mountains by participating in group mountain yoga classes that will help you find inner peace and balance while strengthening your friendships.
Afterward, treat yourselves to delicious gourmet picnics filled with local produce and delicacies – a true celebration of both friendship and food!
With laughter filling the air as you reminisce about old memories and create new ones together, this bachelorette party idea will surely make every squad member feel loved, supported, and cherished for their unique qualities.
4. Nightlife and Entertainment in Richmond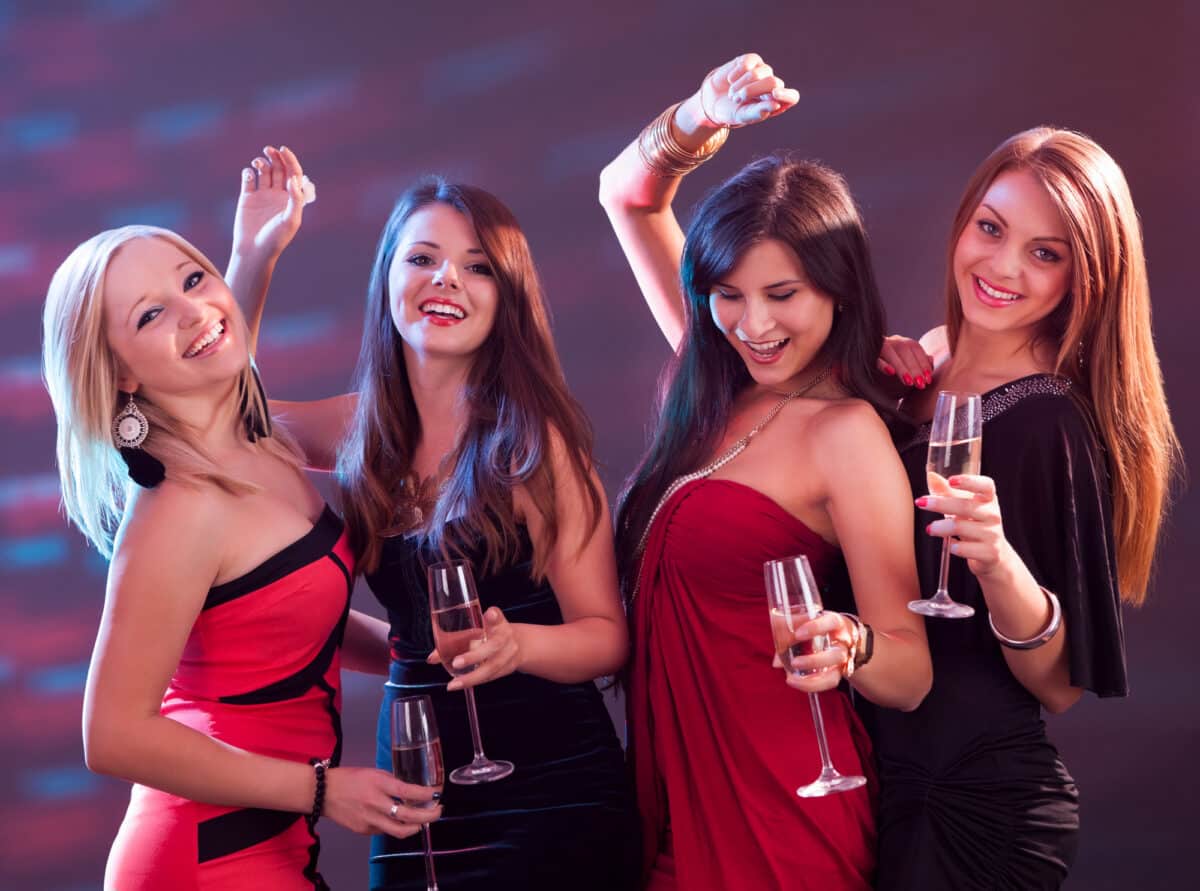 Get ready to experience Richmond, Virginia's vibrant nightlife and entertainment scene!
Spend your evening bar hopping and dancing the night away, or immerse yourself in culture by attending live shows and events.
There's never a dull moment in this city that knows how to keep things lively, so grab your friends and join the fun!
a. Bar Hopping and Dancing
For a night of unforgettable fun, consider painting the town red with a classic bar crawl and dance extravaganza reminiscent of 'Sex and the City' adventures.
Virginia offers a diverse range of nightlife options that cater to all tastes and preferences.
Start your evening by taking some dance classes with your gal pals at one of Richmond's many dance studios, where you'll learn new moves to show off on the dance floor later in the night.
Get groovy at Rigby's Jig Dance Studio or Latin Vintage Productions.
Then, check out some themed bars like speakeasies or tiki lounges for unique cocktails and ambiance to make your bachelorette party feel exclusive and extraordinary.
Step into Prohibition-era glamour at Grandstaff & Stein Book Sellers or enjoy tropical vibes at The Beach House Bar & Grill.
Unleash your inner dancing queen at Barcode RVA or Kabana Rooftop. Embrace the spirit of sisterhood as you let loose on the dance floor, creating cherished memories with every step taken together in sync with pulsating beats.
With each new venue explored throughout the night, solidify lifelong bonds between friends as you laugh, sing, and celebrate this momentous occasion.
As you hop from one fabulous spot to another under the twinkling Virginia skyline, remember that it's not just about finding the perfect place to party – it's about embracing your shared love for life and seizing every opportunity to create magical moments together as a squad united in friendship and celebration!
b. Attending Live Shows and Events
Nothing quite compares to the thrill of witnessing live performances and attending special events with your closest friends by your side! For a bachelorette party in Virginia, countless options for entertainment cater to all interests.
Whether you're looking for laughs at an improv comedy show or admiring the work of local artists at art galleries, there's something for everyone in this charming state.
One way to plan a memorable night out is to create a customized itinerary highlighting various live shows and events during your stay.
You can start by researching different venues and checking their event calendars, then compile a list of options for your group.
As you finalize your plans, remember that the most important aspect of any bachelorette party is spending quality time together and creating unforgettable memories.
So grab your gal pals, dress up in your favorite outfits, and head out to enjoy Virginia's rich culture!
5. Outdoor Adventure in Shenandoah National Park
Embrace the thrill of nature, bond with your besties, and create unforgettable memories as you explore the breathtaking beauty of Shenandoah National Park.
Leave behind the hustle and bustle of city life for an outdoor adventure that will bring your bachelorette party closer together.
Unwind as you float down a winding river on a tubing adventure or challenge yourselves on one of the park's numerous hiking trails.
Whatever path you choose, laughter and excitement are guaranteed to follow.
Discover hidden waterfalls, panoramic vistas, and wildlife encounters while trekking through dense forests and meandering along cascading streams.
After conquering a challenging hike, the sense of accomplishment is only made better when shared with your closest friends.
And when it's time to relax after a day filled with adrenaline-pumping activities, gather around a crackling campfire under the stars – sharing stories, roasting marshmallows, and celebrating the bride-to-be in true sisterhood fashion.
Final Thoughts
So, there you have it! You've got plenty of options for a bachelorette party in Virginia that'll knock your socks off.
From wine tasting to beach getaways, spa retreats to bustling nightlife, and even outdoor adventures – the Old Dominion has something for everyone.
Don't let the bride-to-be's last fling before the ring be just another run-of-the-mill gathering.
Choose one of these fantastic ideas and make her special day truly unforgettable!