Are you planning a retro-themed wedding or simply looking for the best 1980s wedding dance songs to add to your playlist?
No worries, we've got you covered.
In this post, we've put together the best songs from the 80s.
From groovy hits like Whitney Houston's "I Wanna Dance With Somebody" to smooth ballads like Billy Ocean's "Suddenly," every fan of 80s music is sure to find something they love.
So whether you're an 80s baby or simply a lover of tunes from that era, sit back and relax as we take you through 215 of the best 1980s songs that are sure to rock your wedding.
Why The 1980s Was A Remarkable Period For Wedding Songs And Love Songs In General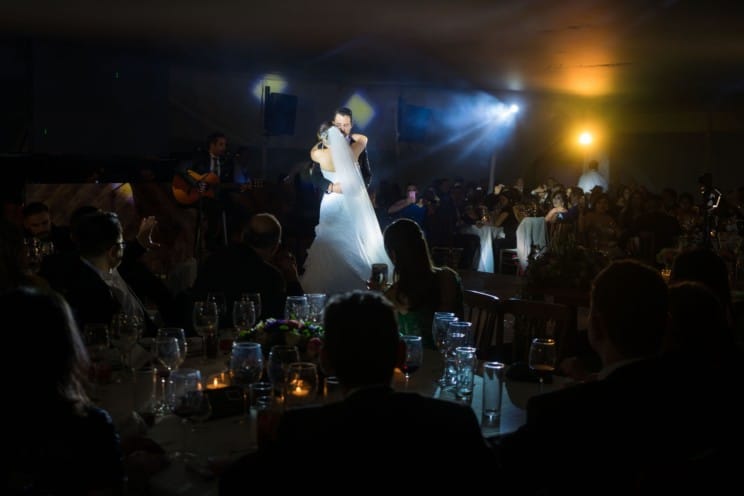 The 80s was definitely a great period for music lovers.
The sincere and heart-pulling lyrics matched with tunes that struck a chord in the listeners' hearts sure made for a swell time.
With so many great hits spanning various genres (from hip-hop to rock, pop, reggae, R&B, new wave, and country), it's no surprise that many couples still like to have at least a sprinkling of these songs in their wedding playlist.
One interesting fact about songs from this era is the following they still have today. Many of these songs are evergreen and still capable of getting people off their feet.
Celebrating your wedding party with these groovy sounds will definitely cause you to travel back to the golden age of the 80s and bring back some fun memories.
Beautiful 1980s First Dance Songs
Some of the most beautiful love songs were written in the 80s. These love songs are still very popular today and make epic first dance songs. Take a look:
Great 1980s Country Songs For Weddings
The country songs genre also recorded some great hits in the 1980s. Here is a list of some of the most notable wedding picks.
Great 1980s Punk And Hard Rock Songs For Weddings
Rock was one of the predominant genres in the 1980s, so it is not surprising that quite a number of rock songs made our list.
1980s Hip-Hop Wedding Songs You Will Enjoy
If you're a fan of old-school hip-hop, then you definitely should check out this list. I'm sure you'll find it contains at least a few of your favorites.
Top 1980s Disco Rhythms For Weddings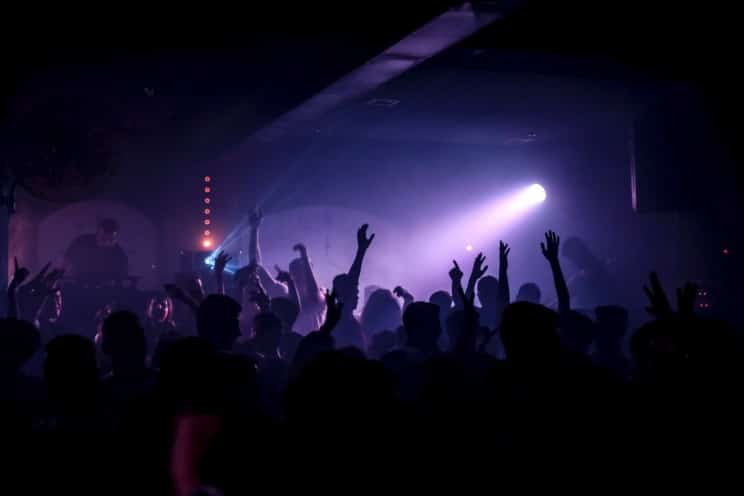 You can't talk about the 1980s without mentioning disco music. This genre of music happened to be all the rave back then.
It's safe to say that no 80s themed party's playlist is complete without some disco tunes to get the groove on.
Great 1980s Band Music For Weddings
The 1980s had great bands like AC/DC, Aerosmith, Motley Crue, and The Weather Girls. If you're a fan of band music, you're going to love this list of 1980 band songs.
Great 1980s Pop Songs For Wedding
The Best 1980s R&B Wedding Songs
1980s Wedding Songs With The Reggae Vibe
New Wave Songs From The 1980s For Your Special Day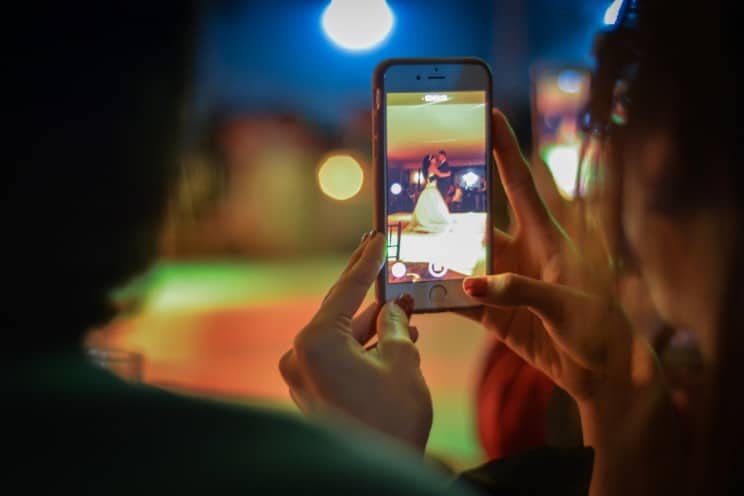 Parent Wedding Dance Songs From The 1980s
More Love Songs From The 1980s
Other Great 1980s Songs To Play At Your Wedding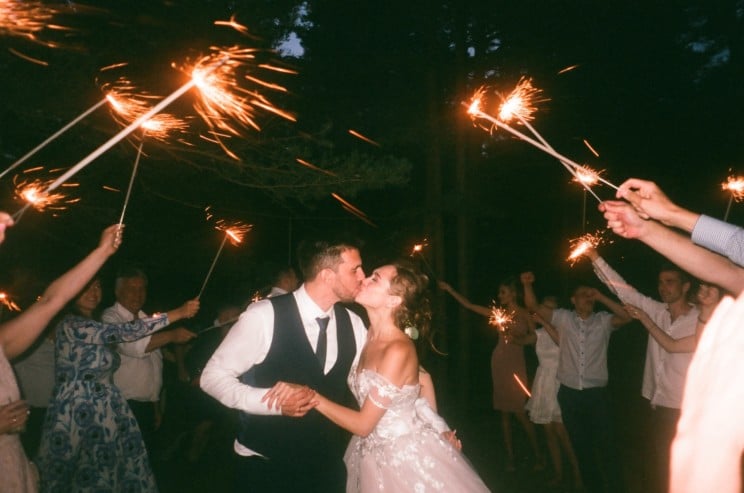 Here's is an extra set of 1980 jams to choose from:
Frequently Asked Questions
What is the most popular song for the bride to walk down the aisle to? 
The most popular song used for the bride's procession is the "Bridal Chorus" from the 1850 german opera titled Lohengrin (you might know it as "Here Comes The Bride"). 
It was composed by Richard Wagner and has been used for most weddings in the western world for centuries.
It's traditionally played on the pipe organ while the bride walks in, but you could check out Vincente Avella's piano cover for a less dramatic version. 
If you'd prefer a song from the 80s, why not try songs like My Prerogative by Bobby Brown, Your Love is King by Sade, or White Wedding by Billy Idol.
What 80s song is the most requested at weddings?
Several jams from the 80s are still prevalent today. A lot f wedding DJs still slip one or two into their wedding playlist. 
Some of the most requested songs from that era include Journey's "Don't Stop Believing," Whitney Houston's "I Wanna Dance With Somebody," and Kenny Loggins' "Footloose."
Final Thoughts
We sure enjoyed going down memory lane with these songs. Enjoy your 80s themed wedding!