Say goodbye to wedding planning stress and hello to apps that impress!
Planning your big day has never been more leisurely, thanks to a plethora of apps designed to keep you organized.
From guest lists to seating charts to wedding planning timelines, we've got you covered. 
From budget tracking tools to guest list management software, these top-rated apps have everything you need to plan the perfect wedding day.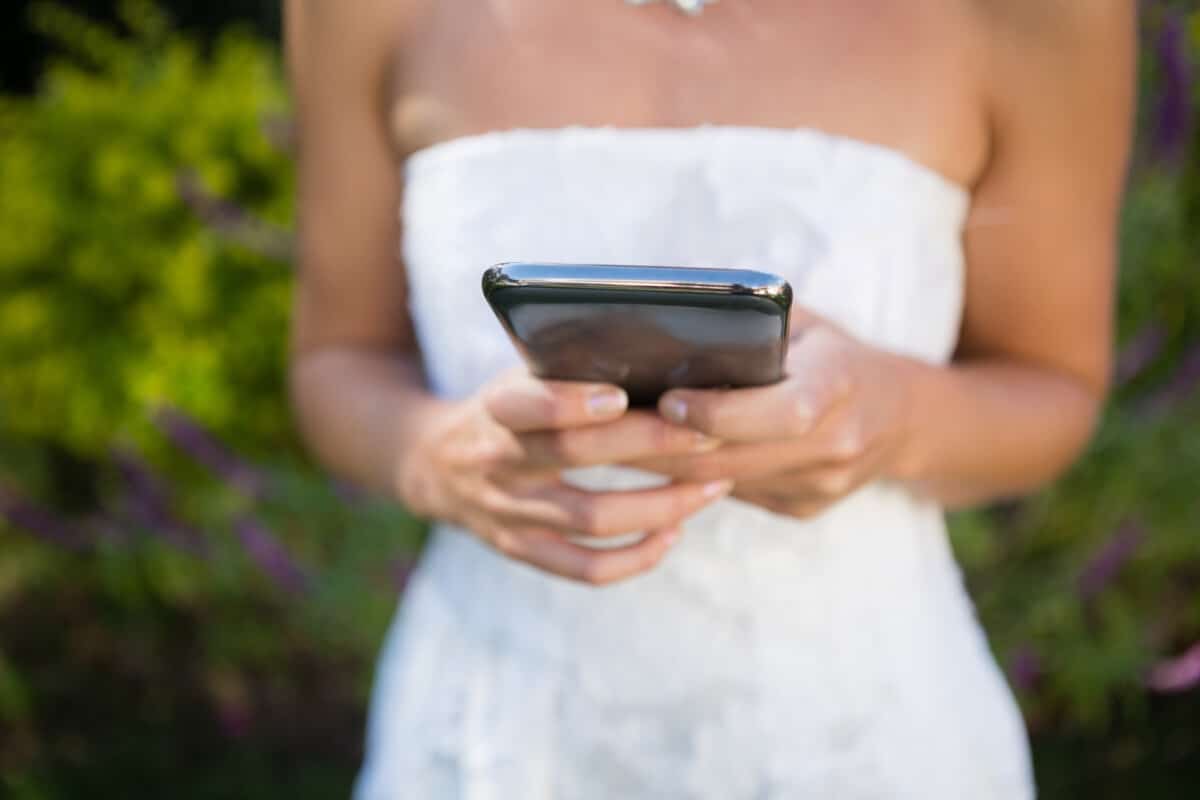 Whether you're looking for inspiration or just want to streamline tedious tasks like seating arrangements and vendor communication, each app offers something unique that makes it stand out.
In this blog, I'll break down the best wedding planning apps to help you pick the perfect one for your needs.
So put down the pen and paper, and let's get digital with our wedding planning.
What Makes a Good Wedding App?
An app designed to help couples plan their special day must have certain features to make it worthwhile.
It should be easy to use, provide helpful information and suggestions, and allow for collaboration between the couple or other family members involved in the planning.
The most important feature of any good wedding app is its ability to save time and stress by streamlining all necessary tasks into one convenient platform.
The user interface should also be intuitive so users can quickly find what they need without feeling overwhelmed or confused.
Notifications are critical; reminders about deadlines, appointments, and budgeting will keep couples on track while they organize their big day.
Accessing all relevant documents, such as contracts or payment receipts, in one place makes organizing much more accessible.
To top it off, having support available within the app – whether through customer service chat options or FAQs – ensures that couples never feel alone in this process.
Features Of Popular Wedding Planning Apps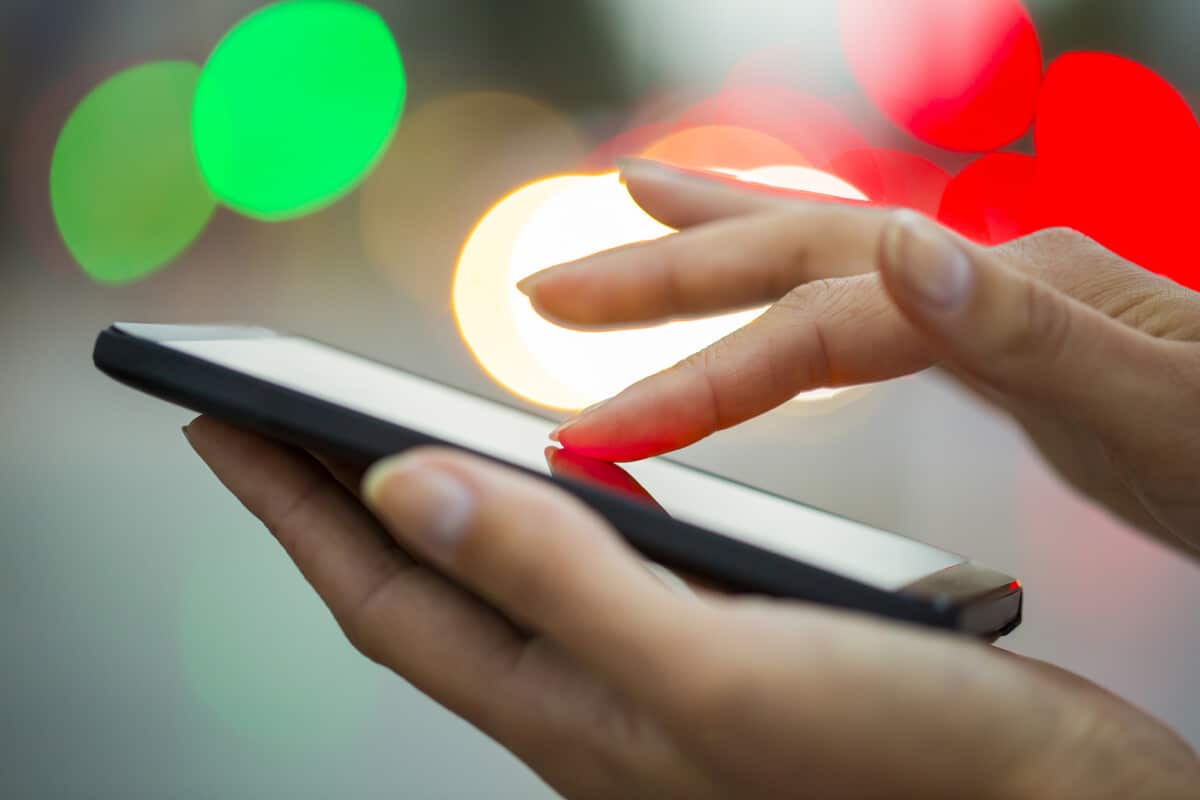 Popular wedding planning apps have various features that can help make the process easier.
Wedding Wire, for example, includes various helpful tools, such as budget calculators and checklists, to ensure nothing is forgotten or overlooked.
The app also offers access to over 250,000 vendors in its directory, which makes finding suppliers much more spartan than searching separately.
There's even a feature for tracking RSVPs so couples always know who has been invited and how many people attend their special day.
Another popular choice is Zola, which boasts personalized websites and registries, online guest list management, and seating charts.
And don't forget about Pinterest; it isn't just a place to find inspiration but an excellent tool for organizing ideas into boards you can share with family and friends.
How to Choose the Right Wedding App for You
Choosing the right wedding app for your big day is like baking a cake – you have to measure the ingredients and ensure everything works together perfectly carefully.
It might seem intimidating, but these steps can be surprisingly easy.
1. Research
Take some time to research all of the available apps on the market.
Read reviews online and talk to friends who have used them before. Ask questions about which ones they liked best or if they had any issues using them.
2. Budget
Make sure that whatever app you choose fits into your budget.
Some are free, while others require a monthly subscription fee or one-time purchase price – decide what's best for you, and don't forget to factor in other costs such as printing supplies or extra services like website design.
3. Features
Consider which features will help you plan your wedding most efficiently.
Will an app that allows guests to RSVP from their phones save you time? Or maybe one that lets you create personalized seating arrangements would be helpful?
Look for an app with all the features you need without being overly complex or difficult to use.
4. Test Drive
Once you've narrowed down your choices, take each one for a test drive by signing up for a trial period (if offered).
This will allow you to get familiar with how each app looks and feels so that when it comes time to commit, there won't be any surprises!
As with any significant decision, selecting the perfect wedding planning app requires thoughtful consideration and patience.
Pros And Cons Of Using A Wedding App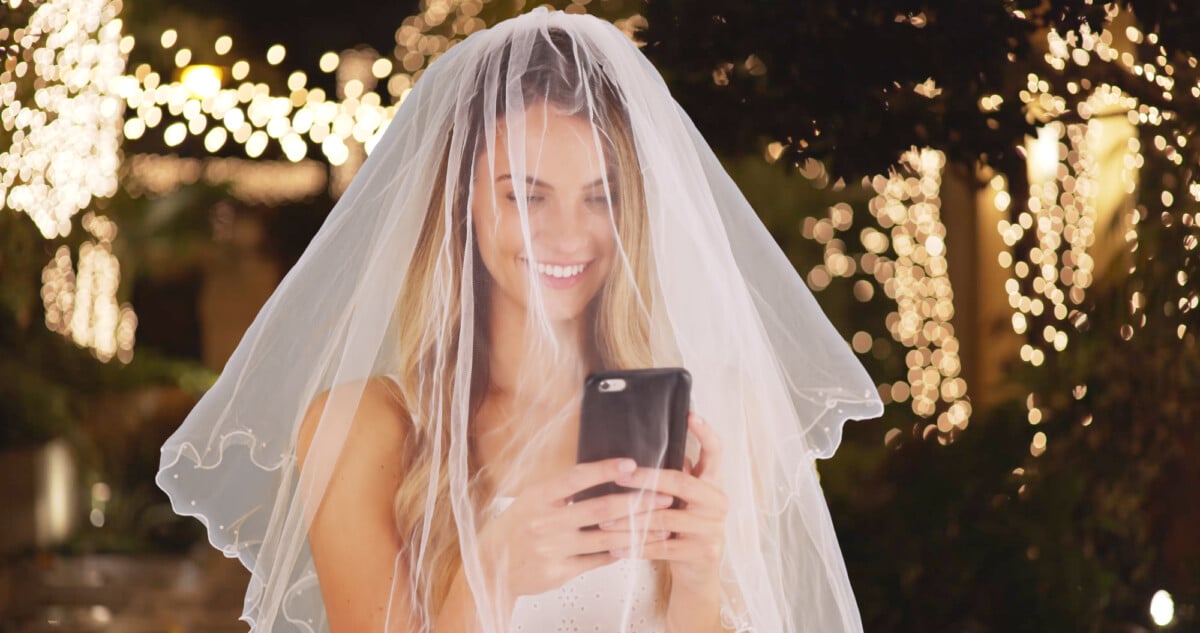 Using a wedding app can be beneficial for couples who are planning their nuptials.
They provide a way to store important documents, track expenses, and keep the big day organized.
The user-friendly interface of many apps allows users to access all necessary information with ease quickly.
However, like any technology product, both pros and cons come with using an app.
Pros
The primary benefit of using a wedding app is that it gives couples one central place to keep all details about their upcoming event in one location.
It also provides reminders about tasks that need to be completed as well as allows them to communicate easily with family and friends regarding what needs to be done.
This helps ensure nothing slips through the cracks during the stressful time leading up to the ceremony.
Cons
On the downside, some wedding apps can have glitches or require frequent updates, which can cause frustration when trying to use them.
If your device does not support certain features, you may be unable to utilize certain aspects of the app at times.
Privacy concerns can also arise due to sharing personal information, such as payment methods online via these apps.
Cost Considerations for Wedding Apps
As a bride- and groom-to-be, you want your wedding to be unique without breaking the bank. The first option is free apps.
Many wedding planning apps offer basic features like guest lists and budgeting tools at no extra charge.
While these might not have all the bells and whistles of the paid versions, they often get the job done just fine – and can help couples save money in the long run.
Another way to save on wedding planning costs is by selecting an app with bundling deals or subscription plans.
These may include discounts on specific services such as invitations or photography packages – which can add up over time if multiple vendors are involved.
Some also offer payment plans that allow couples to pay as they go rather than having to commit upfront to a large sum due at once.
This makes managing expenses easier while still getting great value from their app experience.
The Benefits of Having an All-In-One App
Having an all-in-one app for your wedding planning can make the process much more manageable.
Not only does it provide a single, organized platform to keep track of tasks and deadlines, but also allows couples to access their information anywhere they go.
This means couples won't have to feel limited or restricted by time or location when managing their plans.
All that is needed is a smartphone device with an internet connection, allowing them to stay up-to-date on any changes or updates at any moment.
Moreover, having the best apps for wedding planning help save both time and money with streamlined processes such as budgeting, creating guest lists, and tracking RSVPs—saving you from manually entering each detail into multiple different apps or programs.
Most platforms offer helpful features like checklists and weekly progress reports, making it easy to stay on top of everything that needs to be done for your special day to run smoothly.
Setting up Your Personalized Wedding Website
Creating a personalized wedding website is essential for couples planning their big day.
It gives your guests all the information they need, and it's an easy way to keep everyone in-the-know about updates or changes.
There are a few popular apps that can help you create a beautiful wedding website:
| | | |
| --- | --- | --- |
| App | Price | Features |
| Wix | Free/Premium Plan Available | Drag & drop design capabilities, over 500 professionally designed templates, customizable domain name, secure hosting |
| Squarespace | $12-$18/monthly | Professional designer-made templates, custom background images, and text styles, password protection, free custom domains |
| Joy | Free/Premium ($39) Plan Available | Ready-made designs with matching invitations and thank you cards, customize photos & backgrounds, RSVP tracking features |
These specialized apps make setting up a personalized wedding website simple from start to finish – important when there are other things on your mind during the planning process.
Integrating Social Media Into Your Wedding Planning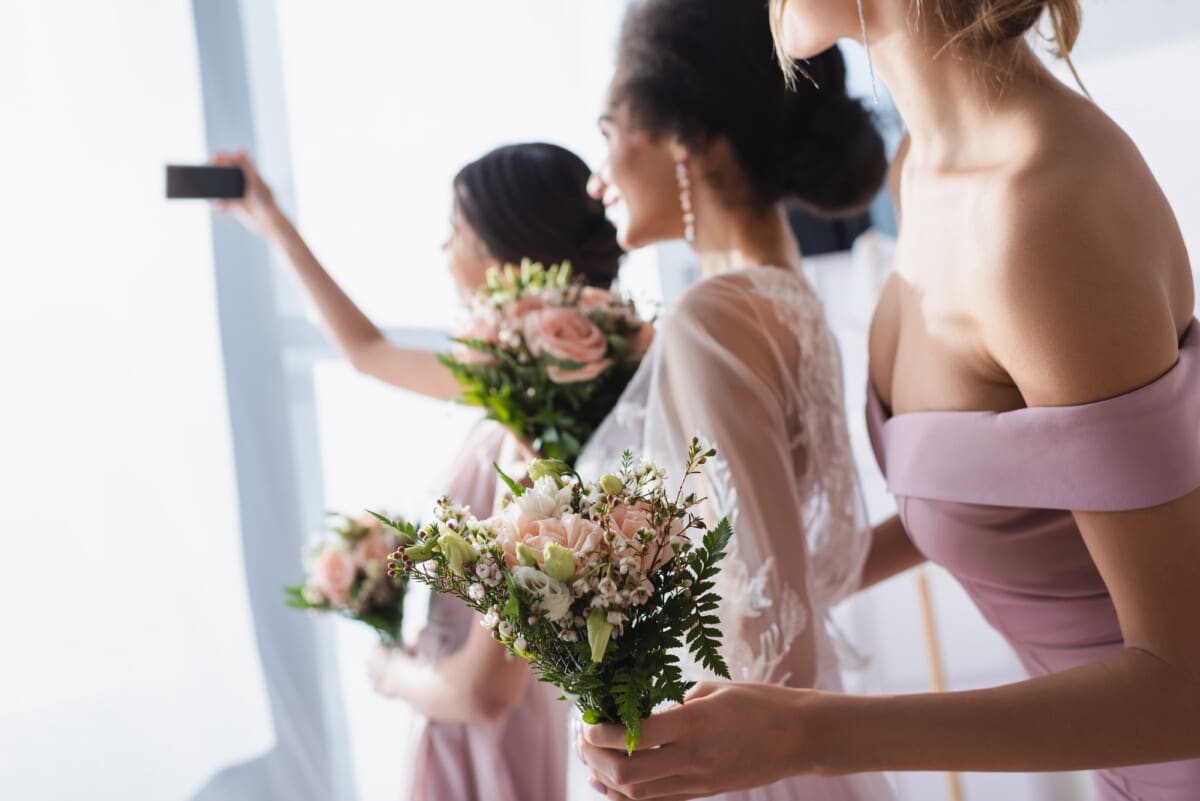 Social media can be a great way to share information with friends and family, helping plan the big day.
It also provides an accessible platform for sharing photos, videos, and other content related to the event.
First and foremost, decide which platforms will be most beneficial for communicating with guests.
Popular choices include Facebook, Instagram, Twitter, and Pinterest.
Consider whether these platforms would best serve as announcement outlets or should only be used sparingly throughout the planning process.
Furthermore, determine how many accounts should be created – one per type of service provided (e.g., catering) or just one general account.
Once you've established the appropriate channels for communication, start creating posts.
Be sure to keep all content relevant and tasteful; this includes anything from collaborative photo albums to updates on food options.
Guidelines for Keeping Your Data Secure
When it comes to wedding planning and technology, the last thing you want is for your personal information to be at risk.
To keep your data secure while using apps, here are a few tips:
Create strong passwords
Use upper-case letters, lower-case letters, numbers, and special characters.
Never use obvious words or phrases like 'password' or your name.
Don't save passwords on computers/browsers:
Never store account details on public computers or other people's devices.
If possible, avoid saving passwords in web browsers that others can easily access.
Always log out after using an app: This will help ensure no one else has access to your private information if you forget to delete your browsing history or close the window.
Frequently Asked Questions
1. What Is the Average Cost of a Wedding Planning App?
The cost of wedding planning apps varies depending on what features they include.
Some offer basic capabilities such as budgeting tools or venue research.
In contrast, others provide more comprehensive services that may include vendor-matching, guest list management, online RSVPs, and even seating chart creation. 
Prices range from free for basic versions up to $14 monthly for premium plans with additional features.
2. Are Any Wedding Planning Apps Offering a Free Trial Period?
Plenty of apps provide free trials, allowing you to get a feel for how they work before committing to a longer-term plan (or paying for the app).
 
Whether you're looking for something basic or more advanced, chances are there is an option offering at least some form of the trial period.
Here's a breakdown of my findings.
Apps Offering Free Trials:
Basic Features:
• Zola Weddings – 30-day free trial
• Joy Wedding App – 14-day free trial
• The Knot All-in-One Wedding Planner – 7-day free trial
Advanced Features:
• WeddingHappy – 10-day free trial
• Bridebook – 28-day free trial
• Aisle Planner – 20-day free trial
Apps Not Offering Free Trials:
• WeddingWire Planning Tools – no free trials available
• eWedding Planning– no free trials available
• HitchSwitch– no free trials available
 
3. What Types of Social Media Platforms Can Be Integrated With Wedding Planning Apps?
The most common type of social media platforms integrated into wedding planning apps are:
1. Photo-sharing platforms allow couples to share images of the venue, decorations, or any other elements they may have added.
2. Video Streaming Services – Couples can use video streaming services such as YouTube or Vimeo to stream live events during their special day.
3. Event Management Tools – Through event management tools users can create custom invitations for each guest and send them out electronically or through snail mail if needed.
4. Social Media Networks – Popular networks like Twitter, Pinterest, and Instagram provide couples with an effective way to stay connected throughout the entire process before, during, and after their nuptials.
5. Online Communities – By joining online communities related to weddings, couples can get advice from fellow brides and grooms who have already gone down this path before them.
Integrating these social media platforms into wedding planning apps makes the whole experience easier for modern couples looking for guidance on how best to organize their dream day. 
4. Are Any Wedding Planning Apps Compatible With Both Android and iOS Devices?
Fortunately, there are many apps out there that can accommodate both platforms.
Its features are the first to consider when selecting a good wedding planning app.
Do the tools available fit your needs?
Some applications offer budgeting capabilities or task organization for managing vendors, while others may provide helpful templates for creating invitations or seating charts. 
It's also important to check whether the app has additional fees – some require subscriptions to access certain functions or premium content.
Final Thoughts
Get ready to explore a world of possibilities as you search for the app that ticks all the boxes: cost-effective, easy to use, and with all the features you need to make planning a breeze.
Don't let the search for the perfect app stress you out – this is a time for excitement and adventure!
Take your time and do your research to find the app that will make your wedding planning experience a truly enjoyable one.
With the right app by your side, you can create a memorable and magical wedding day that you and your guests will cherish forever.
So get started on this thrilling journey – your dream wedding is just a few taps away!