Ireland, with its stunning landscapes, mythical lore, and timeless charm, is no less than a magical canvas for lovebirds across the globe.
Its enchanting corners beckon couples seeking a unique, intimate, and utterly romantic spot to exchange their vows.
If you're one of those who dream of eloping to the Emerald Isle, then you're in for an extraordinary journey of discovery.
Ireland is home to many scenic settings ideal for eloping, including historic castles tucked away in verdant hills, breathtaking coastal cliffs caressed by raging Atlantic waves, charming cobblestone lanes, and peaceful, enchanted woodlands.
But precisely where should you place the marker for this love-filled adventure on your map?
In this article, I'll take you on a journey around some of the most charming places in Ireland to get married.
I'll show you the city's best-kept secrets as well as its most well-known locations, assisting you in locating the ideal setting for your romantic tale. 
Top Elopement Locations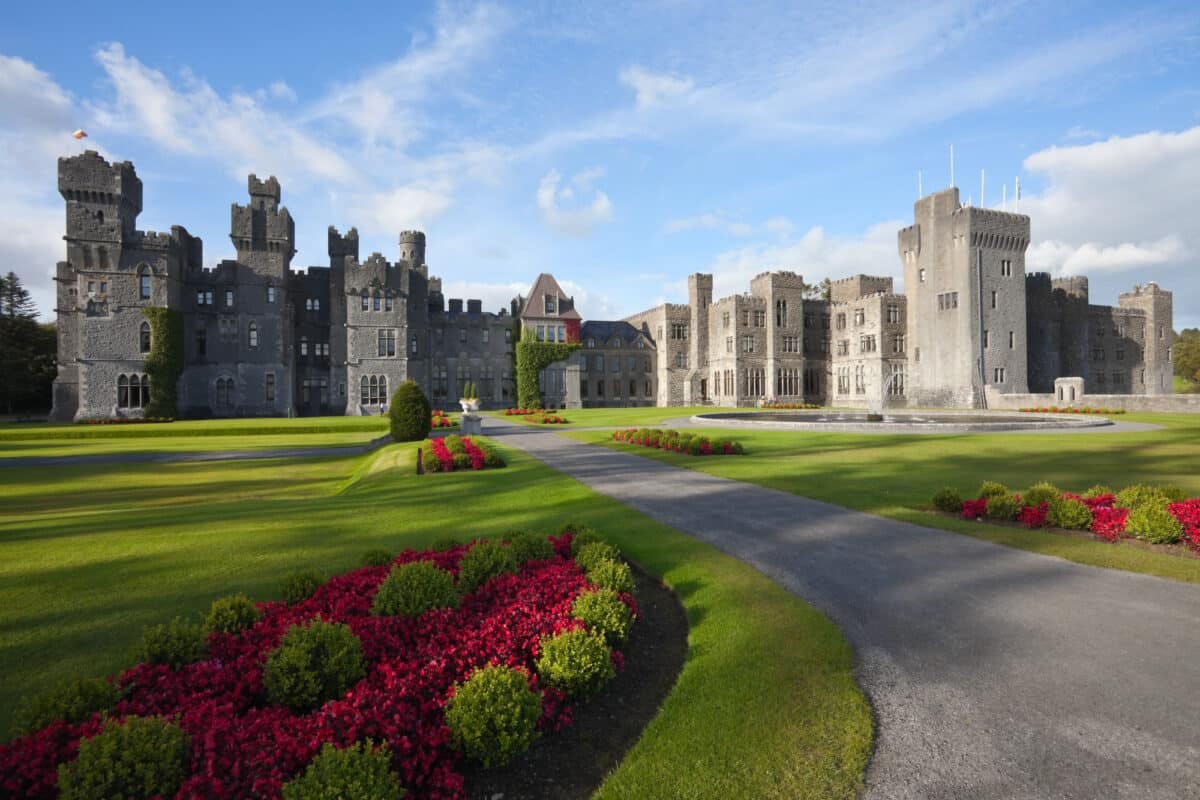 Killarney National Park
Elopement couples looking for excitement and magnificent scenery can consider having their ceremony at Killarney National Park.
It is the perfect location for a small, private wedding since tranquil lakes and verdant vegetation surround it. 
In addition to the park's breathtaking scenery, it is also the location of several important historical sites, such as Ross Castle and Muckross Abbey, making it the ideal example of a place that is both naturally and culturally abundant.
Galway and Its Ruins
Galway, located in the southwest of Ireland, is a city that is renowned for its vibrant environment as well as its extensive history.
You can discover the remains of Menlo Castle just outside of the city. It's an old castle that's been taken over by creepers, so it makes for a particularly romantic venue for an elopement.
Your special day will be enhanced with a touch of enchantment when you take use of the surrounding area's many stunning landscapes and landmarks.
The Cliffs of Moher and Nearby Castles
An elopement at the Cliffs of Moher, located in Ireland and out over the Atlantic Ocean, would be a memorable and exciting experience.
It is easy to see why people choose to go on romantic getaways to this region since it has dramatic cliffs and expansive vistas. 
The neighboring Dunluce Castle and Kinbane Head provide a historical component as well as the opportunity to explore ancient remains as you and your significant other celebrate your love.
| | |
| --- | --- |
| Location | Attraction |
| Cliffs of Moher | Breathtaking views of the Atlantic Ocean |
| Dunluce Castle | Romantic ruins with a rich history |
| Kinbane Head | Scenic coastline and dramatic cliffs |
The Dingle Peninsula
The Dingle Peninsula, located in County Kerry, offers diverse and picturesque scenery for couples seeking a unique elopement location.
With captivating views of the Atlantic Ocean, sandy beaches, and rugged landscapes, the Peninsula provides an enchanting backdrop for your special day.
This location is often a favorite among Irish people, and it's not hard to see why.
Dublin and Surrounding Areas
Those individuals who are interested in eloping in a more urban environment will find that Dublin is an exciting city that has a great deal of historical attractions as well as hidden jewels that make for a wonderful experience.
Because the city is so steeped in history, it is an excellent option for eloping couples who value a combination of contemporary culture and age-old customs. 
Couples who are up for an adventure have the choice of exploring the natural beauty of the area in the surrounding areas, such as the Wicklow Mountains and Glendalough, while yet staying in close vicinity to the city.
This is made possible by the accessibility of these places to the city. The following are some of the most popular places in Ireland for eloping:
Killarney National Park: adventure and natural beauty
Galway and its ruins: a charming city with historical landmarks
Cliffs of Moher and nearby castles: dramatic ocean views and ancient ruins
Dingle Peninsula: diverse scenic landscapes
Dublin and surrounding areas: a blend of city excitement and natural wonders
Northern Ireland Gems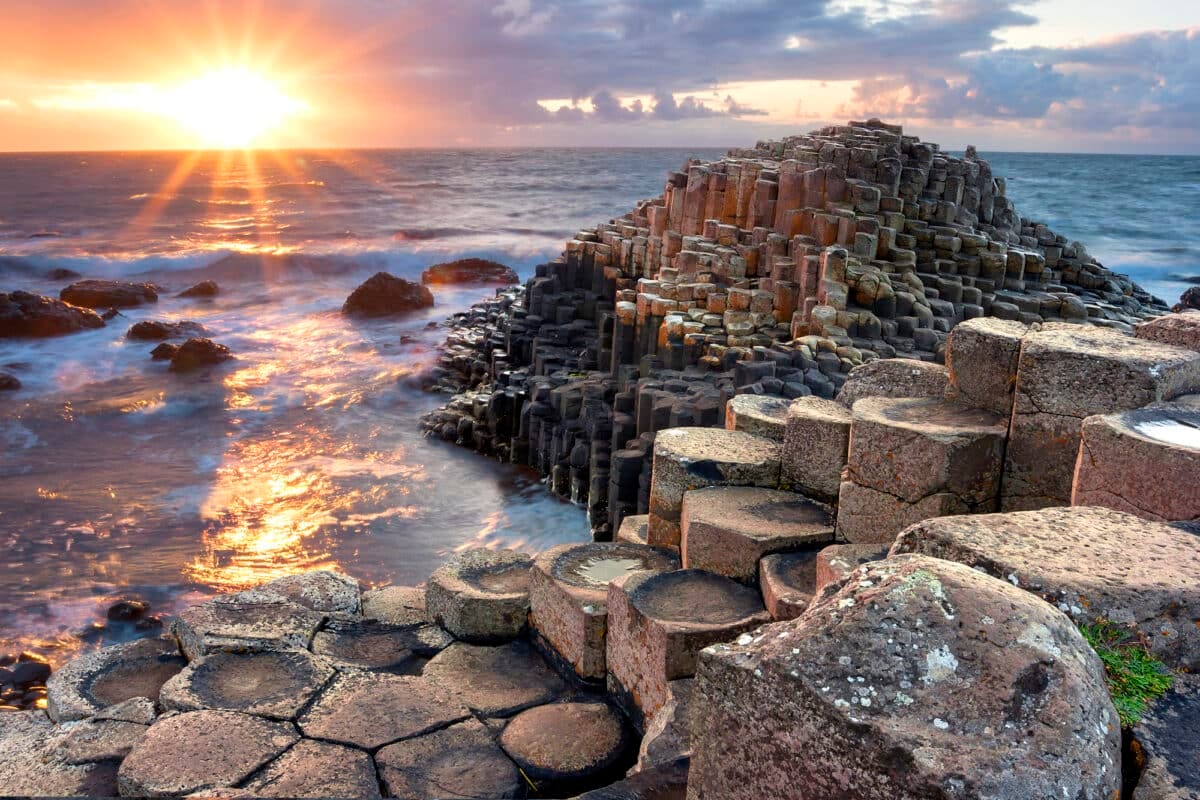 Northern Ireland is a treasure trove of romantic locations, perfect for eloping couples seeking a blend of adventure, breathtaking landscapes, and rich history.
Dunseverick and Kinbane Castles
County Antrim, which is home to both Dunseverick Castle and Kinbane Castle, provides couples with the option to elope in the midst of historic castle ruins, craggy beaches, and breathtaking landscapes.
Intimate ceremonies may be held in the historic Dunseverick Castle, which has a rich history dating back more than a thousand years.
The castle is positioned on the edge of a cliff and overlooks the ocean.
The nearby Kinbane Castle, which is perched on a rocky ledge, provides daring couples with a backdrop that is both romantic and picturesque.
These coastal ruins provide a wealth of options for creating images that are quite stunning.
The Dark Hedges and Ballintoy Harbour
Couples who are seeking a one-of-a-kind setting for their elopement will find that The Dark Hedges, which is a fascinating avenue of interconnecting beech trees, offers an enchanting environment.
This location became well-known after appearing in the Game of Thrones series.
Ballintoy Harbour, which can be reached in a very short amount of time by car, has a lovely setting with its quaint fishing community, craggy shoreline, and breathtaking sea vistas.
A small wedding may take place in a setting that is nothing short of picture-perfect thanks to the ancient port and the untamed waves of the Atlantic.
The Giant's Causeway
The Giant's Causeway is a stunning natural attraction in Northern Ireland that was created millions of years ago as a result of volcanic eruptions.
Eloping couples may take advantage of this UNESCO World Heritage site, which is known for its unusual hexagonal basalt columns, to experience a setting that is both memorable and mystical.
Even though the Giant's Causeway is a popular tourist destination, there are still lots of peaceful and isolated areas where you can say your vows and watch the sunset.
The opportunity to celebrate your love among the mystique and grandeur of this natural marvel makes it well worth the effort to make the journey here, even if it may require some trekking.
Tips for Eloping in Northern Ireland
Prepare for unpredictable weather: Make sure to pack a raincoat and comfortable shoes, as rain is a common occurrence.
Embrace the local culture: Treat yourselves to a pint of Guinness in a cozy pub or enjoy traditional Irish music.
Explore the surrounding areas: Extend your elopement adventure by visiting nearby attractions like the Wild Atlantic Way, the Dingle Peninsula, or the Mourne Mountains.
Elopement Logistics and Planning
Finding the Perfect Elopement Photographer
To capture the beauty of an Irish elopement, choosing the right elopement photographer is essential.
Look for someone with experience in adventure elopements who can showcase the stunning locations, green countryside, and medieval castle ruins that define the Emerald Isle.
Browse their portfolio to ensure their style aligns with your tastes, and consider how they capture the breathtaking scenery at different times of day, such as sunrise or golden hour.
Ireland Elopement Packages
There are a variety of Irish elopement packages available, each offering different services and experiences.
An elopement package can include a tailored ceremony at a scenic location, photography services, and even Irish cultural experiences like visiting an Irish pub or a traditional wedding ceremony.
Some popular locations found in elopement packages include Muckross Abbey, Aran Islands, Forest settings, Cliffs of Moher, Howth Cliffs, Corcomroe Abbey, The Giant's Causeway, Medieval castle ruins, and Mermaid's Cave.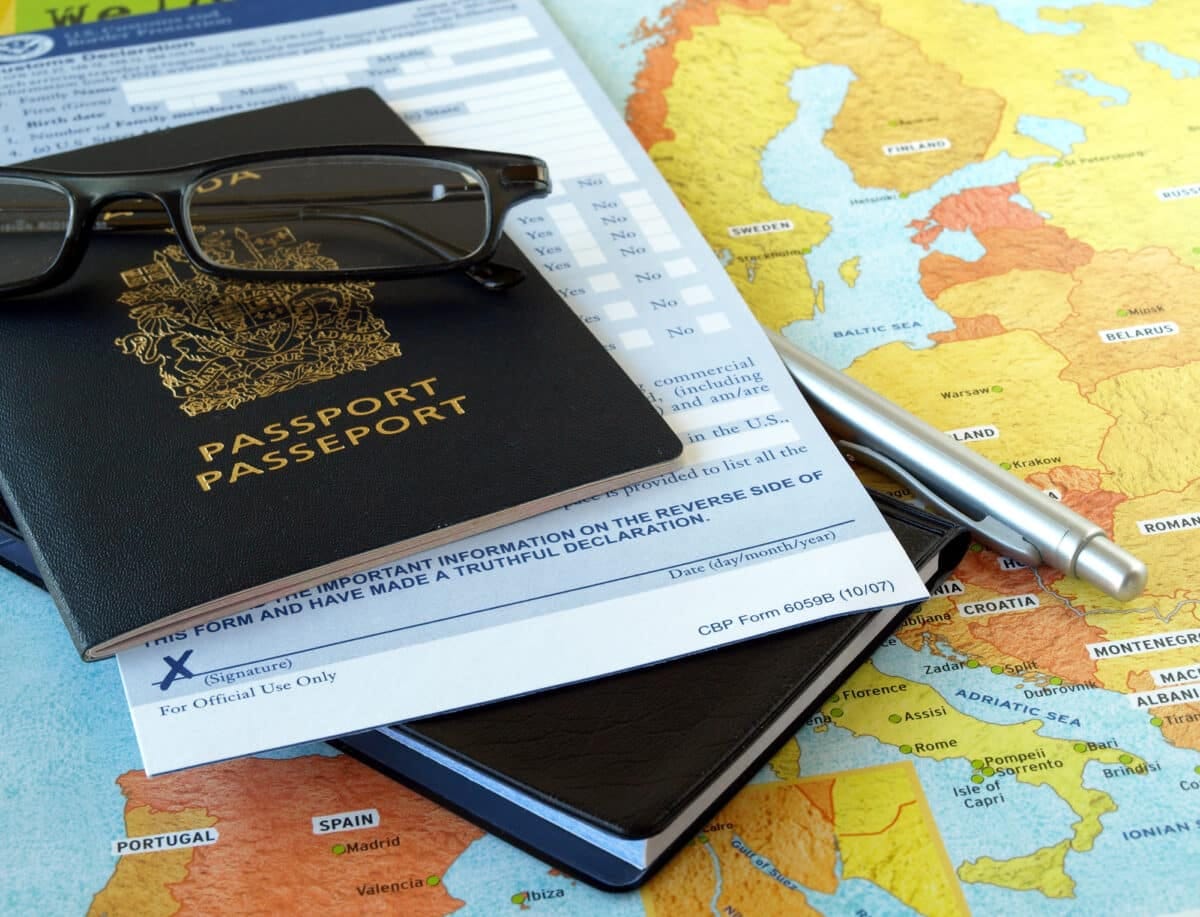 Organizing Travel and Accommodation
You may simplify the planning process for your elopement by doing research on available modes of transportation and places to stay in advance.
Car rental services are readily accessible, which makes it much simpler to go to scenic locations like the Gap of Dunloe, Ross Castle, and Torc Waterfall. 
Take into consideration the following possibilities for lodging in order to get a feel for the local way of life, indulge in some mouthwatering food, and take in some stunning scenery:
Hotels near beautiful gardens or cliff-edge locations, such as the Causeway Clifftop Path
Irish castle hotels offering historical charm and stunning views
Cozy bed and breakfasts in towns like Liscannor, Galway City, or Connemara
Local farm stays that provide an authentic County Galway experience
Obtaining Necessary Permits
Make certain that you have all of the appropriate licenses in order to have the ceremony at the site that you have selected before you put the finishing touches on your elopement arrangements.
It is possible that some areas, such as the Burren in County Antrim or Dunquin Pier, have limits or demand fees in order to guarantee that historical monuments and the surrounding environment are suitably safeguarded. 
You should get in touch with the administration of well-known locations like Mussenden Temple, Downhill Demesne, the Library of Ireland, or Minard Castle to inquire about permits, potential costs, and reservation times.
Final Thoughts
Ireland offers many enchanting locations for couples seeking an unforgettable elopement experience.
From the majestic landscapes of Killarney National Park to the historic ruins of Galway and the dramatic cliffs of Moher, a setting suits every couple's desires. 
The Dingle Peninsula showcases diverse scenery, while Dublin combines urban excitement with natural wonders.
In Northern Ireland, Dunseverick and Kinbane Castles, The Dark Hedges, and the Giant's Causeway provide captivating backdrops for intimate ceremonies. 
It is important to embrace the local culture, be prepared for unpredictable weather, and choose a skilled elopement photographer to capture the beauty of the surroundings.
Elopement packages and accommodations in hotels, castles, bed and breakfasts, or farm stays can enhance the experience.
Remember to obtain any necessary permits for the chosen location.
An elopement in Ireland ultimately promises a magical and memorable celebration of love amidst the country's breathtaking scenery and rich history.