Ah, Maui!
With its breathtaking sunsets, lush landscapes, and balmy sea breeze, it's a tropical paradise and a lover's paradise.
It's the perfect backdrop for a dreamy, intimate wedding ceremony, and for many couples, it's the go-to destination for a stress-free, romantic elopement.
But with its beautiful locations, how do you choose the perfect spot to say, "I do?"
Whether you dream of exchanging vows by the turquoise sea, under a canopy of tropical flowers, or with a stunning mountain range as your backdrop, we've got something for you.
So, put on your lei, kick off your shoes, and start exploring Maui's idyllic corners, where love is in the air, and every spot is a potential "I do" moment!
Why Elope in Maui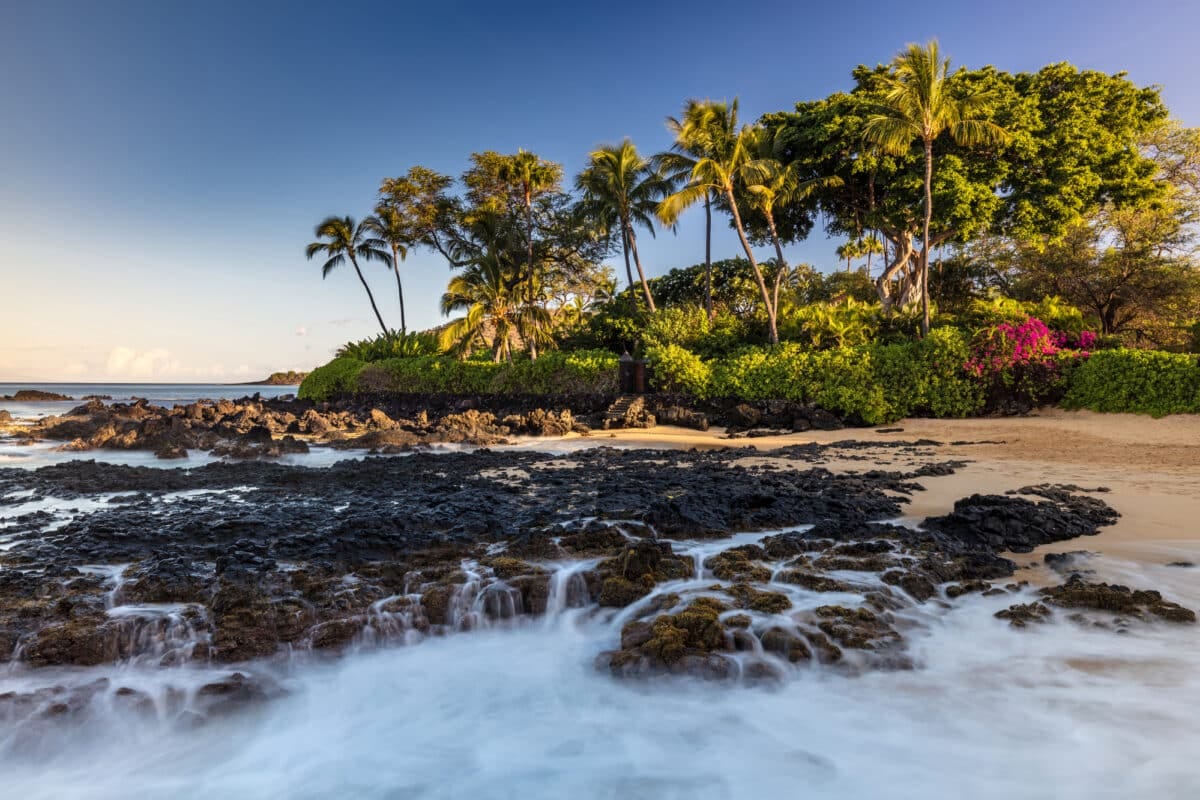 Maui, Hawaii, offers an idyllic setting for couples looking to elope and create lifelong memories.
With its diverse landscapes, lush rainforests, stunning tropical settings, and picturesque beaches, it's no wonder that Maui is a top destination for elopements.
The natural beauty of Maui is one of its most appealing aspects for couples planning an elopement.
Whether you're drawn to the lush landscape of West Maui Mountains and the Iao Valley, the newly formed lava rock, or the world-renowned beaches, there's a perfect location for every couple.
Here are some popular elopement spots in Maui:
Makena Cove: Also known as "Secret Cove," Makena Cove is a breathtaking elopement spot tucked away behind a lava rock wall. Its beauty and seclusion make it a sought-after location for intimate ceremonies.
Twin Falls: An exception to the general rule against ceremonies near waterfalls, Twin Falls is an accessible and unique location for your elopement. Two waterfalls cascade side by side into a pool of water, creating a romantic backdrop for your ceremony.
Ironwoods Beach: Located on the northwest side of the island, Ironwoods Beach offers a mix of beautiful beach scenery and lush greenery. It's perfect for couples looking for a picturesque oceanfront setting while still being surrounded by nature.
Kula Botanical Garden: If you prefer a non-beach setting but still want the essence of Maui, consider the Kula Botanical Garden. This enchanting garden is home to a variety of tropical plants and offers a unique backdrop for your elopement ceremony.
Poʻolenalena Beach: This expansive beach near Wailea resorts has two sides, dramatic lava rock formations, and a beautiful green area with trees and beach grass, making it ideal for sunset or morning ceremonies.
Best Locations to Elope
Beaches
Maui is known for its stunning beaches, which serve as a perfect backdrop for an intimate elopement ceremony. Some of the top beaches for a Maui elopement include:
Hana Beach Park: A picturesque location offering white sand, turquoise water, and lush greenery in the background.
Waianapanapa State Park: This park features a rare black sand beach, offering a unique and dramatic setting for your elopement.
Waterfalls
If you're looking for something more dramatic and enchanting, consider getting married near a waterfall. While most waterfall locations are off-limits for ceremonies, there is one exception:
Twin Falls: Located at the beginning of the Road to Hana, Twin Falls features two waterfalls cascading side by side into a beautiful pool of water.
Adventurous Spots
For adventurous couples looking for an unforgettable elopement experience, Maui offers several exciting locations:
Pua'a Ka'a State Wayside: This park contains a beautiful waterfall and various trails, making it a perfect spot for hiking enthusiasts.
Iao Valley: Known for its lush greenery and towering mountain cliffs, Iao Valley offers a truly spectacular elopement setting.
Planning Your Elopement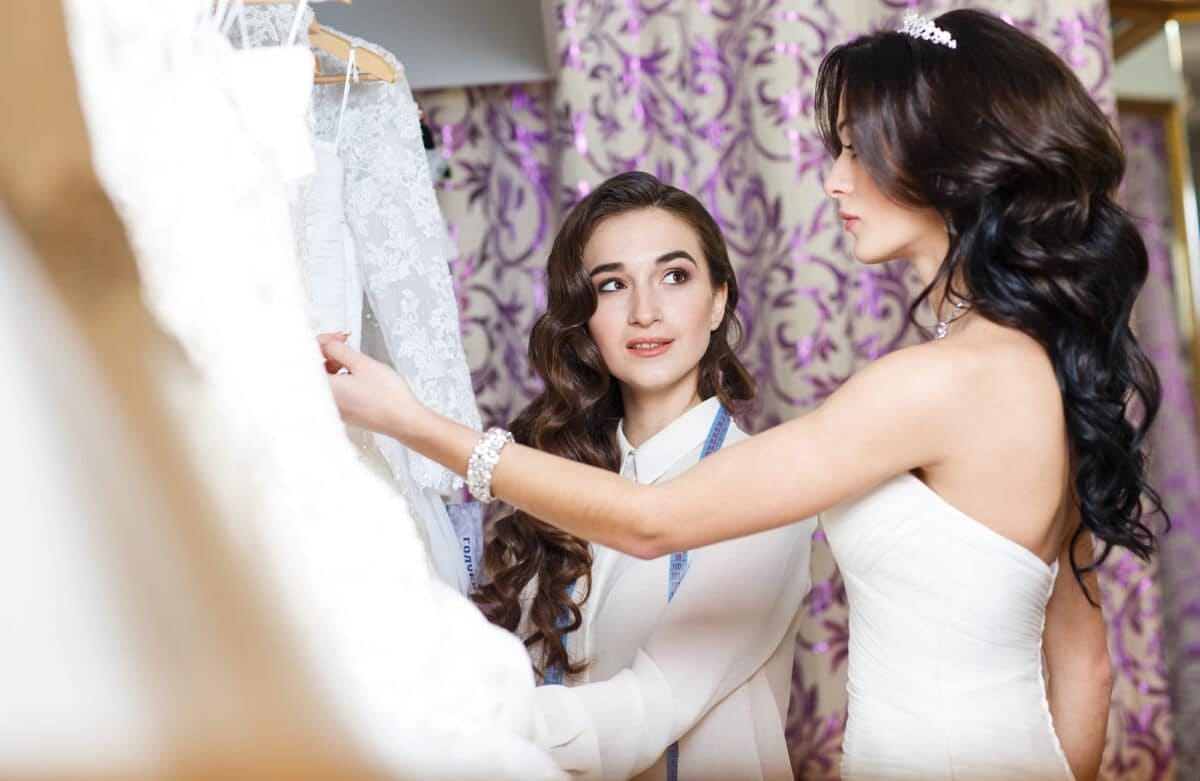 When to Elope
Maui is a beautiful destination for an elopement year-round, but consider the typical weather patterns when choosing your date.
The winter months, from December to March, are slightly cooler with higher chances of rain, while the summer months, from June to September, are warmer and drier.
Keep in mind that Maui can be quite busy during peak travel seasons, so plan your elopement during less crowded times of the year for a more intimate experience.
Finding the Right Vendors
Selecting the right vendors is key to making your elopement on Maui a memorable experience. Here are some tips to help you find the ideal vendors:
Officiant: Look for a local officiant who is familiar with Maui elopements and can guide you through the process while respecting your vows and preferences.
Photographer: Choose a photographer experienced with Maui elopements who can capture the beauty of the location and the intimacy of your special day.
Transportation and Lodging: When planning your elopement, consider the necessary transportation and lodging needs. Research lodging options that suit your preferences and budget, and ensure you have reliable transportation to and from your elopement site.
Elopement Packages
Maui is a popular destination for couples looking to elope due to its stunning scenery and romantic atmosphere.
There are several Maui elopement packages available to help make your special day unforgettable.
Simply Eloped offers a comprehensive guide to Maui elopement packages, including all-inclusive options for couples looking to elope on the beautiful island.
They cover various locations such as the Big Island, Oahu, and, of course, Maui itself.
A popular choice is Maui Wedding Adventures, which has received high praise from couples coming from far away locations like Seattle.
They specialize in creating tailored experiences that cater to your specific needs and desires for your elopement.
Another great option is Aloha Fun Weddings, which focuses on adding an extra layer of magic and meaning to your special day.
With a combination of beautiful locations and expertly crafted ceremonies, they ensure your elopement is a memorable and magical experience.
For those seeking a more all-inclusive package, Hawaii Elopements offers a range of options for eloping on Maui.
They provide everything you need, from the location to the ceremony, ensuring your wedding is as picturesque, beautiful, and stress-free as possible.
When choosing a location, there are several stunning spots to consider on the island. Some of the best places to elope in Maui include:
Hana Beach Park
Pua'a Ka'a State Wayside
Waianapanapa State Park
Wailua Valley State Wayside
Activities and Adventures
When planning your Maui elopement, incorporating exciting activities and adventures can elevate the overall experience.
With a range of leisurely and thrilling options available, Maui offers something for everyone.
Snorkeling and Surfing One must-do activity during your elopement is snorkeling. Immerse yourself in the vibrant marine life as you explore the crystal-clear Pacific waters.
Some popular snorkeling spots include Molokini Crater and Turtle Town, where you can witness underwater gardens and swim with green sea turtles.
For those seeking a bit more excitement, surfing is an excellent option.
Maui's North Shore is renowned for its world-class surf breaks, making it a perfect spot to catch a wave or take a surfing lesson together as a couple.
Hiking and Road to Hana If you prefer land-based adventures, Maui has a myriad of hiking opportunities that showcase its incredible natural beauty.
The Pipiwai Trail, located in the southeast part of the island, takes you past stunning waterfalls and through an enchanting bamboo forest.
Another great option is the Road to Hana, a scenic drive that offers various jaw-dropping sights and numerous stops for brief hikes, waterfalls, and vistas.
Be sure to allocate a full day for the Road to Hana experience, as you'll want to take your time exploring its many attractions.
Helicopter Tours and Turtles For an unforgettable bird's-eye view of Maui's diverse landscape, a helicopter tour is a worthy splurge.
This romantic adventure offers a unique perspective of the island's waterfalls, volcanic formations, and lush valleys.
While exploring Maui's beaches, don't miss the opportunity to glimpse the famous Hawaiian green sea turtles.
These gentle creatures can be spotted basking in the sun on various beaches, such as Ho'okipa and Makena Landing, but remember to keep a safe distance and respect their natural habitat.
Capturing Your Elopement Memories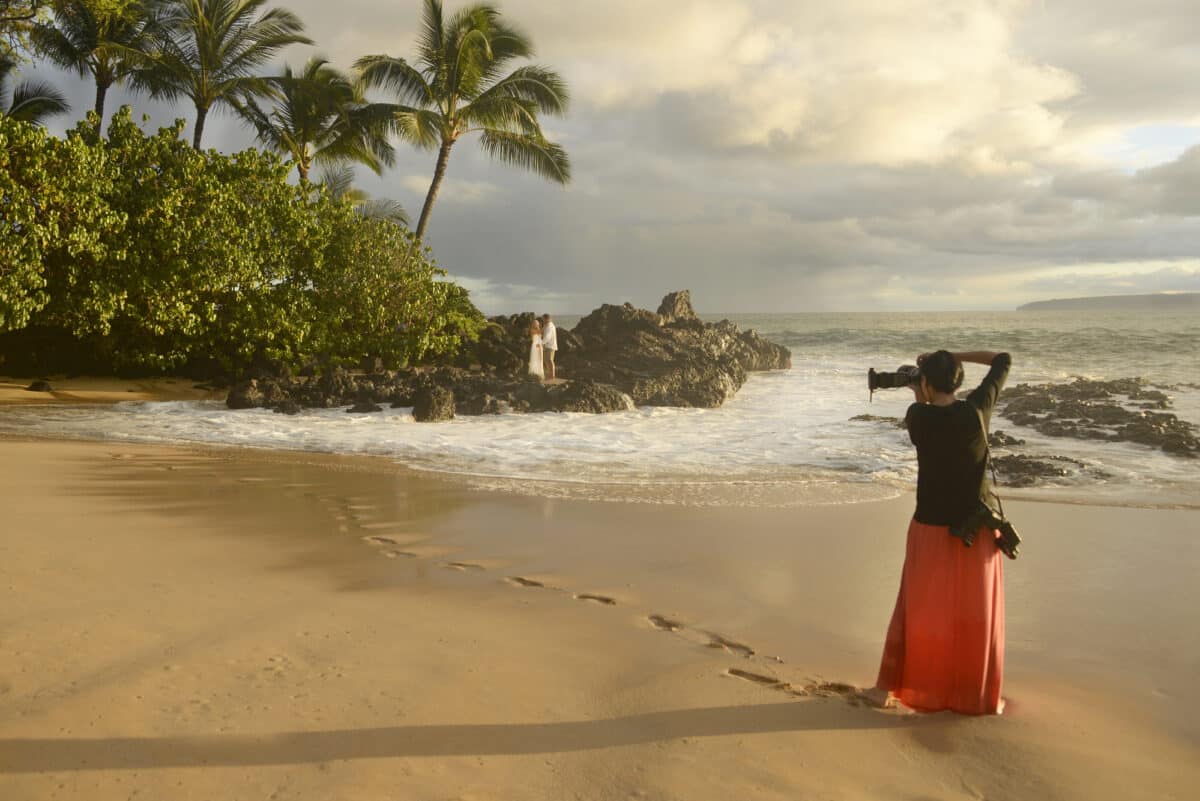 Your elopement day is one of the most important moments of your life, and preserving those memories is crucial.
Hiring a professional Maui elopement photographer and videographer can make a world of difference in capturing the essence of your special day.
These professionals are well-versed in the island's landscapes and know the best spots to photograph and film your elopement.
Maui offers a plethora of stunning locations for your elopement. Some popular beach locations include Secret Cove Beach and Baldwin Beach.
The Iao Valley is a breathtaking choice for those who want to explore the lush rainforest or more eroded West Maui Mountains.
Whether you're eloping on the beach, in the lush rainforest, or surrounded by captivating mountain views, an experienced photographer and videographer will ensure that the whole event is preserved in exceptional quality.
When selecting a Maui elopement photographer or videographer, it's essential to review their portfolio and make sure their style aligns with your vision.
Consider the following elements:
Experience: Look for professionals who have extensive experience capturing elopements in Maui.
Packages: Many Maui photographers and videographers offer Hawaii elopement packages, including services like location scouting, photography, videography, and even assistance with planning the elopement.
Final Thoughts
When considering eloping in Maui, couples should consider a few important factors. First, prioritize privacy when choosing a location.
Just because a beach or spot seems secluded doesn't mean it will remain that way throughout your ceremony.
To ensure privacy, research less crowded areas or look for local park permits that could reserve a specific location for your event.
The next aspect to consider is the unique qualities that make Maui an ideal eloping destination.
With its stunning beaches, scenic mountain ridges, and volcanoes, Maui offers a variety of settings for your special day.
Embrace the island's beauty and let it guide your choice of location, whether you opt for a beach-side ceremony, a lush forest backdrop, or even the iconic Road to Hana.
Eloping in Maui is about creating a personalized and memorable experience for you and your partner.
From intimate sunset ceremonies to more adventurous activities, make your wedding day genuinely yours.