Your wedding playlist is of utmost importance. Having the right playlist can set the tone for your entire wedding reception.
However, compiling this 'right' playlist isn't as straightforward as some would assume.
It requires you to balance having all your favorite songs and still catering to the varying preferences of your many guests. Tricky right?
That's why we've compiled a list of the best wedding reception songs – 205 in all – and categorized them by genre.
Thanks to this guide, finding songs that best suit your taste in music and cater to your guests will be a walk in the park.
If you're about ready, let's dive in.
Slow Dance Songs To Set the Mood in Your Reception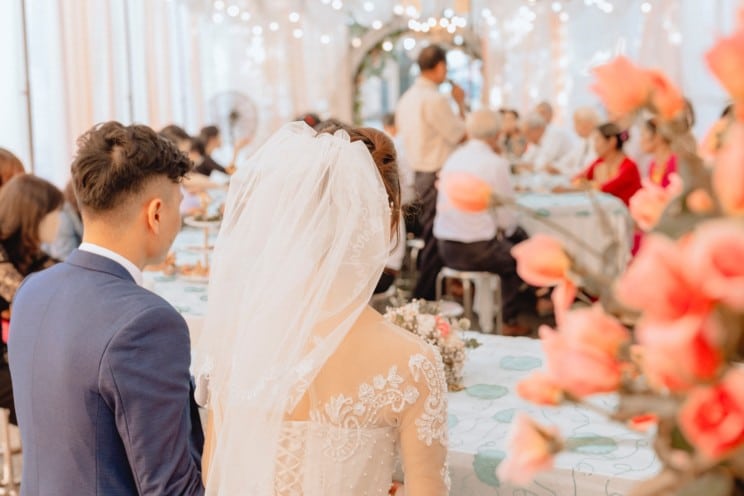 Slow dances, for example, the first dance, mother/son dance, father/daughter dance, are some of the most significant parts of a wedding reception.
These dances are often emotional and allow couples an intimate moment together.
Make a lasting first impression with these amazing wedding entrance songs for your grand entrance.
The songs curated in this list contain both new and old hits and can be used at different sections of the party. Have a look:
Hip Hop and Rap Songs To Get the Party Started
If you're a fan of hip hop, worry not! We've got just the compilation for you. These hip-hop songs are sure to get the party started and your guests off their feet in no time.
Best Pop Wedding Reception Songs To Draw Everyone to the Dance Floor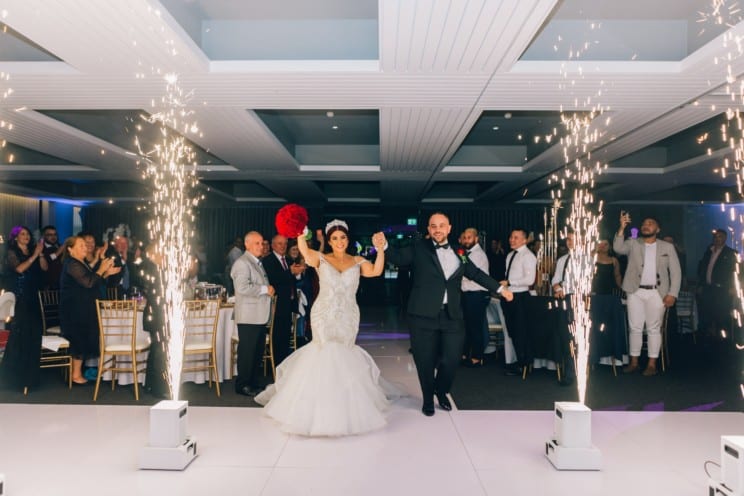 You can almost do no wrong with the right pop song. Here we've compiled a list of the most popular pop songs to play at your wedding.
From Ellie Goulding's "Love Me Like You Do" to Maroon 5's "Moves Like Jagger," your pop-loving guests will be in for the time of their life.
Country Songs To Get Your Guests Jamming
Country music lovers aren't left out either. Whether you're an avid fan or adding it because of your guests, we're sure you'll find some crowd favorites on this list.
Rock and Roll Songs To Rock To at Your Reception
Although not your typical wedding choice, rock and roll songs are great additions to a wedding playlist.
Smooth RnB/ Souls Songs To Play at Your Reception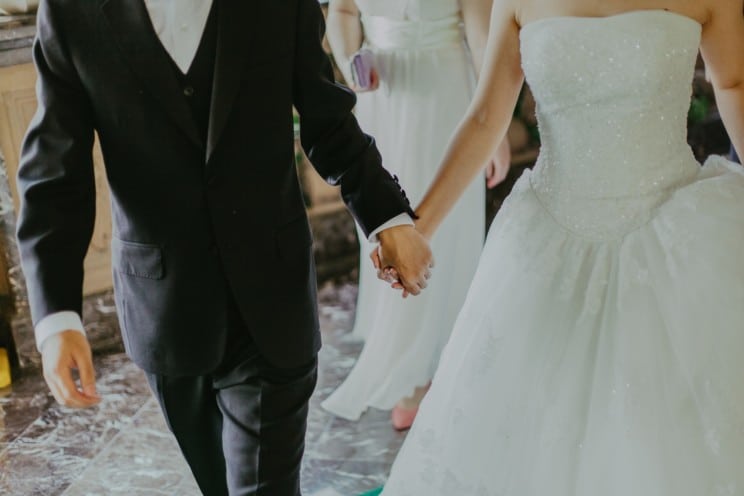 Fan of RnB? Don't worry. We've got you covered as well.
Indie/Alternative Wedding Reception Songs
Here's a list for fans of indie/alternative music.
Great Songs To Dance to in Group
Group dance sessions make for great memories in wedding receptions. Take a look at our list of fantastic songs that you and your guest could groove to together.
Old but Gold: The Best Oldies For Your Wedding Reception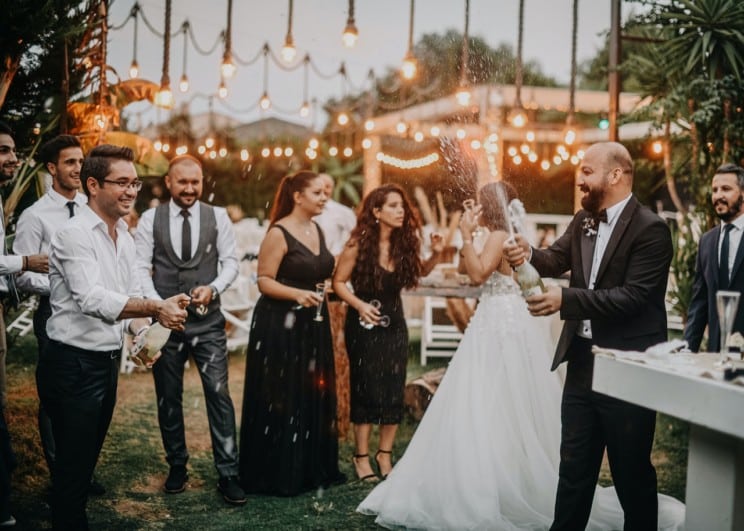 Want to cater to the older crowd? Or a fan of old school yourself? Then this list is just for you.
Frequently Asked Questions About Wedding Reception Playlists
How do I choose songs for my wedding playlist?
When choosing the songs for your wedding playlist, it's best to throw various songs into the mix.
Your wedding playlist should span various genres to ensure there's something for everyone and all your guests are having a great time. 
How many songs do I need for my wedding reception?
This is pretty simple to calculate. To get a rough estimate, divide the proposed duration of your wedding reception by the average length of a song.
Most songs last for an average of 3 to 4 minutes, so assuming your wedding is slated to be three hours long, you'll need at least 60 songs.
What parts of my wedding do I need to pick songs for?
While getting a skilled DJ is always a plus, there are parts of your wedding you should pick out the songs yourself. These sections are intimate and have great emotional significance.
They are the prelude, bridal procession, reception entrance, first dance, father/daughter dance, mother/son dance, the party starter, and the last song.
Final Thoughts
And there you have it, 205 of the best songs to play at your reception, spanning several genres.
With this list as a guide, you can be sure that your wedding playlist will have something for everyone. Enjoy!