Ever heard the saying, "You gotta spend money to make money"? Not when it comes to planning a wedding!
Creative budgeting is key. With careful planning and creativity, you can throw an unforgettable wedding without breaking the bank.
What follows are 10 easy-to-follow budget-friendly tips that make having a beautiful wedding achievable.
Identify Priorities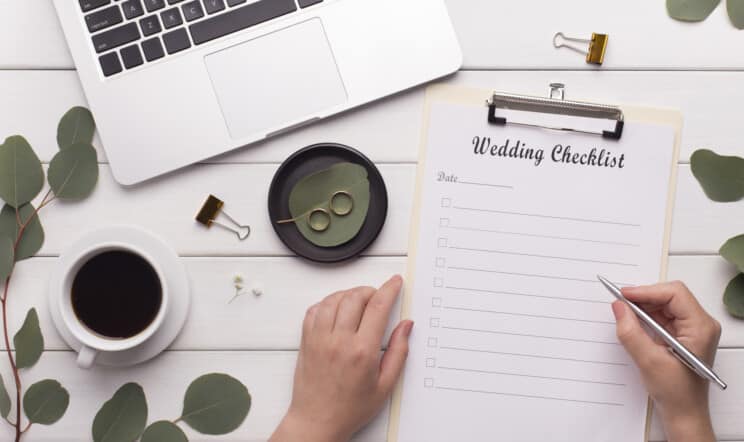 Establishing priorities is of the utmost importance when it comes to wedding planning and preparation. Take time to figure out what's most important for your big day and focus on those areas first.
This will help you make decisions more quickly and keep costs down since you will save money on items that don't matter as much.
It's easy to get overwhelmed with all the details of a wedding – from invitations to decorations to caterers – so start by figuring out which things are non-negotiable for you and your partner.
That way, when it comes time to plan and budget, there's clarity over which elements should take priority.
Choosing the right venue can often impact multiple aspects at once; not only does a good location set the tone for your event, but if the place comes with catering services or other amenities, these expenses may end up being lower than expected.
Set a Realistic Budget
Ironically, couples often find themselves overspending when planning their wedding – after all, the goal is usually to save money.
However, with some effort and careful thought, you can create a budget-friendly plan for your special day without sacrificing too much of what matters most.
First, decide on an overall spending limit. This will help provide clarity in decision-making throughout the entire process.
Once you have decided on an amount, break down each category into how much you will spend per item (e.g., dress, decorations).
Next, start setting aside or saving up funds to cover these items ahead of time and make sure that at least this amount covers everything.
This way, if something unexpected pops up along the way, you'll still be able to stay within your preplanned budget.
Finally, remember those hidden costs such as taxes and shipping fees that might not seem like much but do add up quickly! Knowing them beforehand will ensure that everything goes smoothly during the event itself.
Research Venues and Vendors
Start by listing all the services you need. This may include catering, photography, decorations and music.
You can then compare prices from different vendors to find the best deal for each service. Consider looking at reviews online or asking recently married friends for recommendations.
Keep in mind that hidden costs that may not be included in the original quote.
Prior to finalizing your vendor agreements, be sure you inquire if there are any hidden fees, such as taxes or setup charges.
Being aware of these costs in advance will allow you to remain within the boundaries of your budget and still achieve everything that brings joy to your wedding day.
Look for venues that offer discounts or packages that include multiple services.
You might also want to consider booking dates outside peak season as this could save you money on renting the space and other services related to your event date.
Consider DIY Decor Projects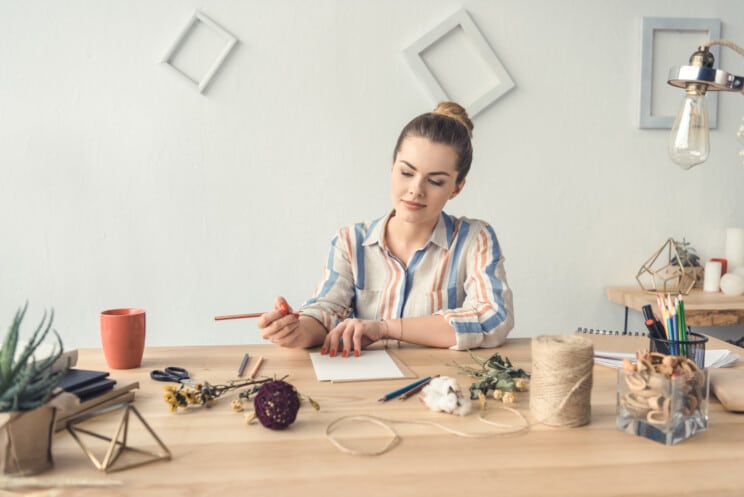 Money-saving nuptial plans may be easier than you think. One of the ways to make your wedding day special without spending too much is by executing some DIY decor projects.
This can help you create an atmosphere that is as unique as it is beautiful.
First, get creative with repurposed items and upcycling ideas.
Look for old furniture pieces at thrift stores or yard sales and transform them into something that fits your theme perfectly. For example, a simple dresser can become a cake table with just a few coats of paint and new handles.
You could also use mason jars, crates, pallets, and other things around the house to craft centerpieces or photo backdrops.
There are plenty of do-it-yourself tutorials online where you can learn how to construct different elements from scratch.
Whether it's fabric flowers for bouquets or string lights for ambiance – if you're willing to roll up your sleeves, this approach may be the way to go!
It's sure to add personal touches as well as keeping costs in check.
Opt for In-Season Flowers
While deciding to go with DIY decor projects can save you big bucks, there are other ways to keep your wedding budget-friendly. One of those is opting for in-season flowers.
Not all blooms are available year-round, and what may be out of season could cost more due to the availability or shipping expenses.
When you're looking to save money while still creating an exquisite look, take advantage of local flower farms that offer delivery services.
Sometimes they even allow customers to buy seasonal flowers directly from them at wholesale prices!
To stick within your budget and achieve elegance all at once, go for one type of flower and then just add small accents like baby's breath or greenery for texture and color without going over the top on spending.
Choose an Affordable Dress
Did you know the average cost of a wedding dress in 2021 is around $1300? That's a significant portion of many couples' budgets, so stick to the gown doesn't break the bank.
Here are some tips for finding an affordable dress:
Shop Online or at Discount Stores
You can find beautiful dresses at lower prices online or in off-price bridal chain stores like David's Bridal. Don't forget to check out preowned shops as well!
Look Beyond White
If you want to spend less money on something you will wear once, consider choosing a less traditional color like blush pink or light blue. This way, you'll still look stunning without spending thousands.
Rent Instead of Buy
Many brides prefer renting their wedding dress rather than buying one from a store. Not only does this save money upfront, but it also means you won't have to worry about storing your gown afterwards.
Buy Secondhand
Buying a secondhand dress can help cut costs significantly, and there are lots of places where you can find great deals in many places. Try looking on sites like eBay and Craigslist for gently used dresses in good condition. You may even get lucky and snag one for under $500!
Create Your Own Invitations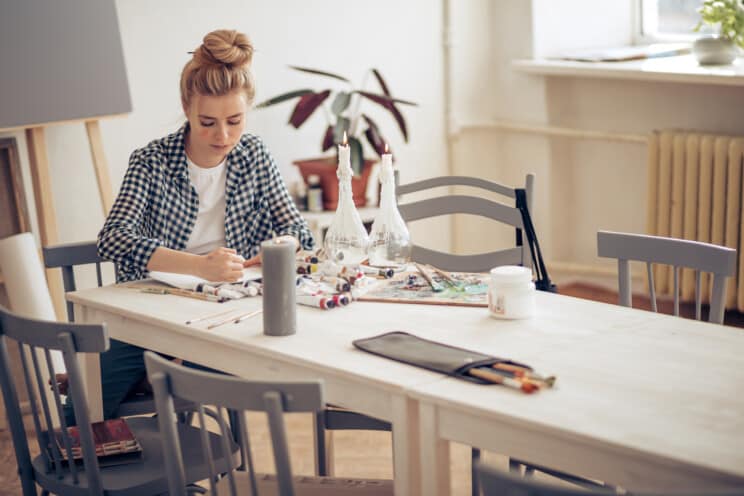 With the help of online programs and websites, anyone can design their own unique invites at a fraction of what it would cost to buy them pre-made.
Even better, you'll be able to customize them exactly how you want, with all the details that make your day memorable.
Assembling the actual cards will require some effort, but plenty of tutorials are available for tips on assembling them quickly and easily.
There are also lots of sites online that offer templates or kits, which could already include everything that you might need for assembly.
You can even order personalized stamps with your initials or artwork to give them an extra touch.
Call In Favors from Friends and Family
Leveraging the connections and talents of those close to you is one way to lighten your load – and your wallet.
It's like discovering hidden treasure, as these skills are often overlooked when budgeting for a wedding.
First, don't underestimate the power of favors from friends and family.
From making decorations or helping with setup on the day-of to playing music during the reception, there may be more than enough people willing to help out in exchange for their share of love and good cheer!
Reach out early so everyone has ample time to plan around any commitments they might have already made.
Second, use trade services such as bartering photography or videography work in exchange for another service or product.
You'd be surprised how much this win-win scenario can save you money while still allowing you access to professional expertise.
Just make sure both parties are clear about expectations before proceeding with any agreement.
And last but not least, take into consideration pre-owned items, which could add a unique touch at a minimal cost.
Ask friends if they've got anything lying around that fits your overall theme – chances are someone will know exactly where to find it!
With some creativity, even secondhand pieces can shine bright on your special day. After all, quality lasts longer than trends ever do.
Save on Food and Drinks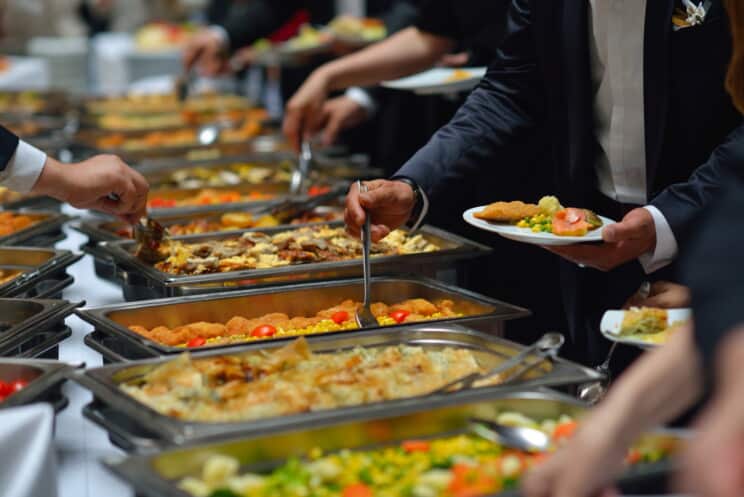 One of the biggest expenses at a wedding is usually the catering. Fortunately, some budget-friendly alternatives can still make your guests happy.
First, consider having an open bar instead of offering individual drinks or bottles. This way, guests can get their drinks and mixers without worrying about budgets.
You should also look into buffets as they tend to be less expensive than sit-down meals because there won't be any waitstaff needed.
You can also try asking local restaurants if they offer discounted rates for large groups – many do!
Frequently Asked Questions
How Much Should I Expect to Spend on a Wedding?
The amount spent on a wedding can vary greatly depending on several factors. A small, intimate ceremony with fewer than 50 people in an outdoor setting may cost far less than, say a hundred.
But there are plenty of ways to save when planning your special day without sacrificing style and quality. Here are just three ideas:
1. Reuse decorations from other events such as birthdays or anniversaries and make them fit into your theme;
2. Look out for discounts offered by venues and vendors;
3. Do DIY projects instead of buying new items – this way, you'll add personal touches while saving money simultaneously!
How do I Go About Choosing a Wedding Dress?
Here are some tips when it comes to selecting your dream gown:
1. Start with researching different styles of dresses online or in magazines, so you have an idea of what you like.
2. Set a realistic budget for yourself before shopping around. This way, you'll know how much money you can spend without going over budget.
3. Once you have narrowed the options, try on several dresses at multiple stores until you find "the one".
4. Don't forget to accessorize! Accessories such as veils, jewelry, shoes and headpieces add extra flare and help tie together your overall look.
What is the Best Way to Negotiate Prices with Vendors?
First off, research what's out there before committing to anything.
Compare vendors in terms of their offerings and costs so you know exactly what kind of deal you're getting into.
When reaching out to potential vendors, ask about any discounts or promotions they might offer – every little bit counts.
And then of course, don't forget to negotiate beyond monetary aspects — sometimes non-monetary benefits such as freebies or extras are negotiable.
What are Some Cost-Effective Ways to Decorate my Wedding Venue?
One way is to look for cost-effective ways to decorate your venue.
From DIY projects that are easy on the wallet to items you may have lying around the house, plenty of options are available.
DIY decorations can be as simple or elaborate as desired, and often add a special touch of personalization.
For instance, you can use paper doilies instead of fabric tablecloths is an affordable option that still looks beautiful. 
You could also repurpose everyday objects like mason jars and fill them with candles or flowers for centerpieces.
There's no need to purchase everything new when you have access to some excellent materials!
What is the Best Way to Involve Friends and Family in the Wedding Planning Process?
Don't shy away from seeking support! Reach out to your friends and family members to see if they'd be willing to contribute their skills, expertise or funds towards the planning process.
They can help with decorating and catering and also offer moral reinforcement.
Small acts of kindness like sending out thank-you cards or managing RSVPs can go a long way to help you prepare for the big day.
It is essential that everyone involved in the process feels appreciated, so make sure to show your gratitude often and sincerely.
Another great idea is designating specific roles for each person. This allows them to take ownership of something meaningful while giving them peace of mind knowing that every step of the journey has someone looking after it.
Final Thoughts
We all have different budgets for our wedding day, but with creativity and planning, you can make your dream wedding come true.
From choosing the perfect dress to negotiating prices with vendors, and decorating on a budget – there are plenty of ways to get creative without having to spend too much.
When involving friends and family in the process, consider their feedback while keeping your vision in mind.
This will help keep costs down, and at the same time allow everyone to contribute something special that makes the day even more memorable for you both.