Congratulations! The "I dos" have been exchanged, the bouquet tossed, and the wedding cake sliced, and now you're itching to swap that beautiful bridal gown or smart tuxedo for a beach outfit or hiking gear.
The honeymoon is the cherry on top of your wedding experience, a well-deserved, romantic escape where you get to unwind and celebrate your newfound journey as life partners.
However, after the expense of the wedding, the idea of a lavish honeymoon can often feel financially overwhelming.
In this blog post, I'll be your trusty compass, guiding you through budget-friendly yet enchantingly memorable honeymoon planning.
Researching Accommodations
Be bold and think outside the box when searching for places to stay.
Boutique hotels, bed-and-breakfasts, private rentals through platforms like Airbnb or VRBO, and even house-sitting gigs are all excellent alternatives to traditional hotel stays.
These options often provide more personalized services and unique experiences than larger establishments while being much friendlier on your budget.
As you plan your dream honeymoon getaway hand-in-hand with your beloved one, remember that affordable accommodations are out there waiting for couples like you who value love above extravagance. 
Finding Deals
Many travel agencies, hotels, and airlines offer special deals specifically tailored for newlyweds looking to enjoy their first adventure together without overspending.
These packages often include a combination of flights, lodgings, meals, and activities at a fraction of the cost compared to booking everything separately.
Signing up for newsletters from travel websites can provide access to limited-time promotions and discounts that could save you hundreds – if not thousands – of dollars on your dream honeymoon getaway.
Don't hesitate to explore all avenues when searching for affordable accommodations.
With patience and persistence, you're bound to uncover hidden gems perfect for creating unforgettable memories with your spouse while keeping costs in check.
Creating a Realistic Budget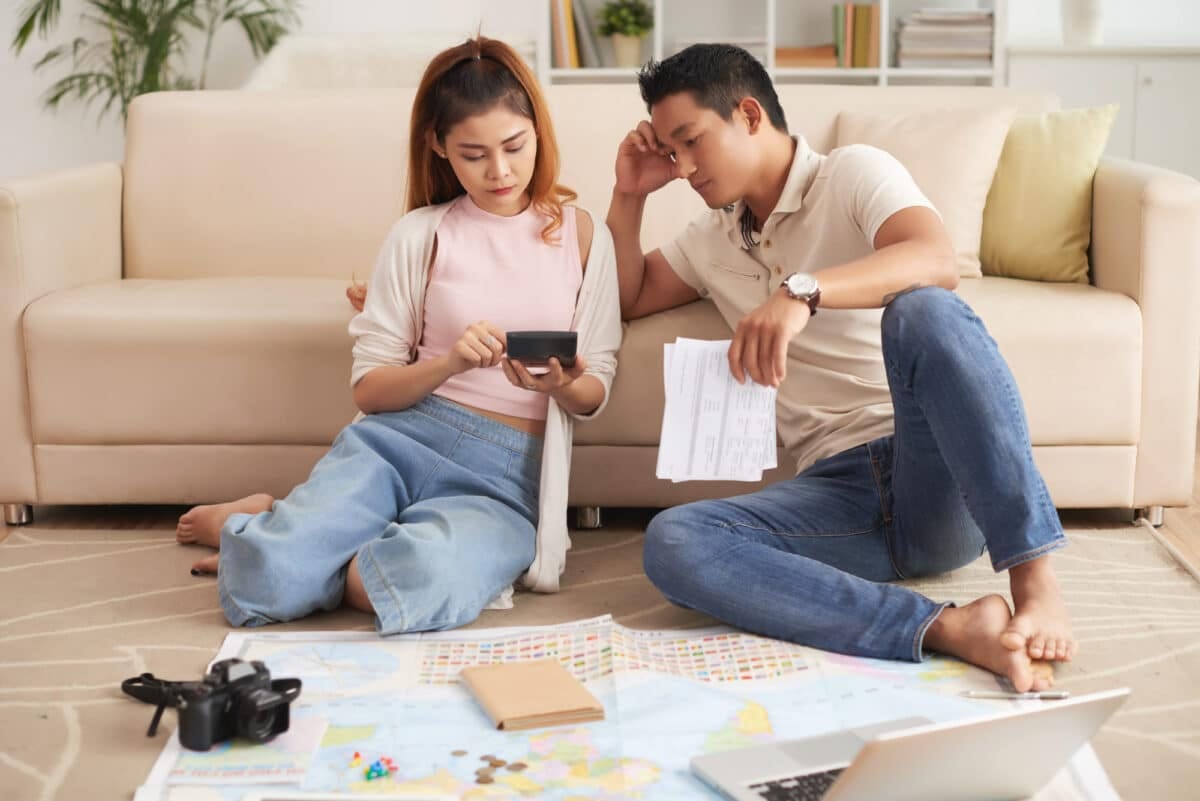 Start by determining your total budget, considering travel costs, accommodations, food, and excursions.
Remember to factor in any gifts or contributions from friends and family members you may receive during wedding events.
Budget tracking is crucial when sticking to your predetermined financial plan. Various tools, like mobile apps and spreadsheets, can help keep track of all expenses with ease.
These resources allow you to monitor expenditures and provide insight into areas where adjustments must be made.
Don't get too attached to specific hotels or activities if they don't fit within your means; instead, focus on finding alternatives that offer a memorable experience without breaking the bank.
Be open-minded and resourceful throughout the planning process to increase the likelihood of having a dreamy yet cost-effective honeymoon that leaves lasting memories for years to come.
Incorporating DIY Elements
One way to incorporate DIY elements into your honeymoon is by creating unique and memorable souvenirs. 
Another idea is to design a personalized itinerary based on shared interests and experiences you want to have together.
Research local attractions, hidden gems, and off-the-beaten-path excursions that cater to what you both enjoy doing to craft an itinerary tailored specifically for you.
Prioritizing Must-See Attractions and Experiences
Sit down with your partner and list all the sights and activities you'd like to enjoy during your trip. Then, rank them according to their importance or experience value.
Some unique experiences may not necessarily be expensive! For instance, a romantic walk on the beach at sunset might have more emotional value than visiting an overcrowded tourist spot.
Focusing on high-ranked experiences and opt for less costly alternatives when possible to create unforgettable honeymoons filled with love and adventure while staying within your budget.
Embracing Free or Low-Cost Activities
Take advantage of complimentary excursions. Many hotels and resorts offer free or discounted activities as part of their packages.
Be sure to ask about these options when booking, as they may include guided tours, snorkeling trips, or even cooking classes.
You can also explore nature. Visiting local parks, beaches, and hiking trails are great ways to experience your destination without breaking the bank.
Plus, it'll allow you to spend quality time together in beautiful surroundings.
There are also cultural events you can attend. Watch for festivals or performances during your stay that feature local traditions and entertainment at little-to-no cost.
Utilize public transportation. Instead of renting a car or relying on expensive taxis, learn how to navigate the local transit system – it will save you money and allow you to explore more areas within your destination.
Seek out complimentary excursions and engage in affordable activities to create priceless memories with each other without depleting the bank account that you'll need as a newlywed couple.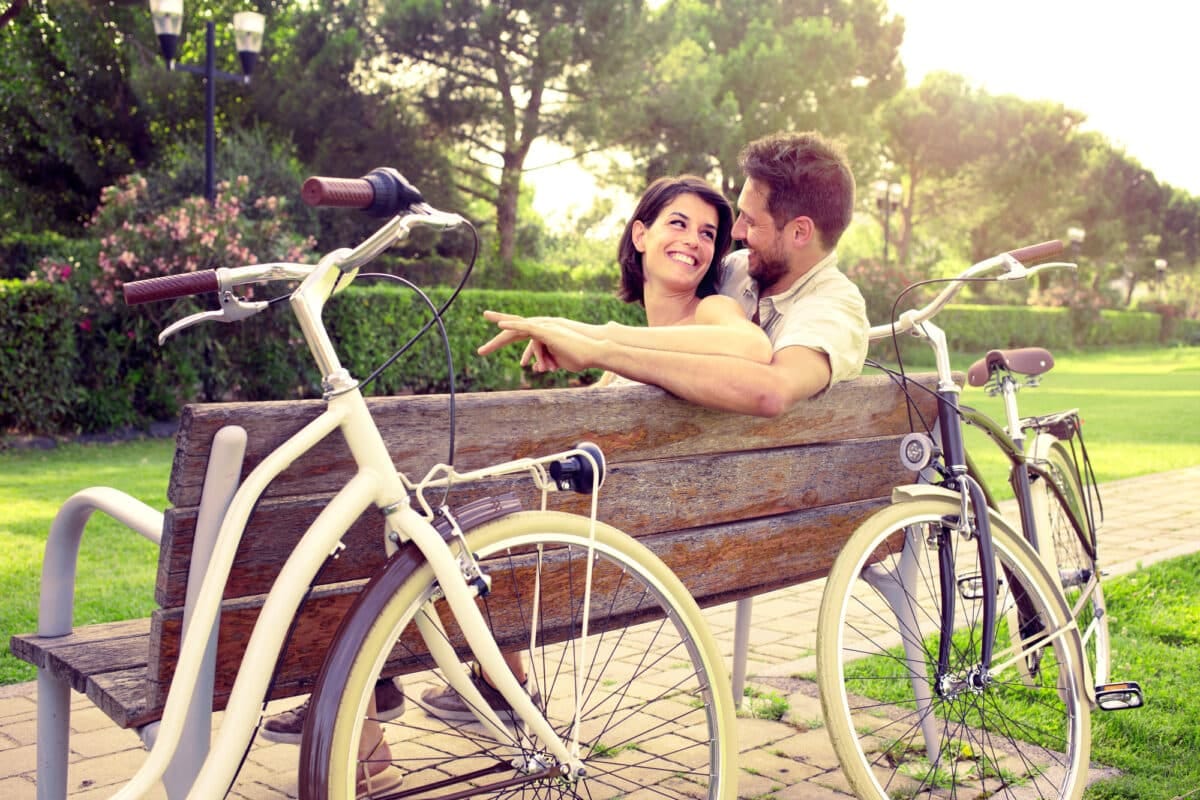 Frequently Asked Questions
How can I Ensure Our Honeymoon is Memorable and Special, Even on a Budget?
To ensure your honeymoon is memorable and special even on a budget, focus on incorporating budget-friendly activities and affordable dining options into your itinerary.
Explore free or low-cost attractions like local parks, museums, and beaches.
There are also eateries that offer daily specials or happy hour deals for a delicious yet cost-effective culinary experience.
Are there Any Overlooked or Lesser-Known Budget-Friendly Honeymoon Destinations Worth Considering?
Uncovering hidden gems for affordable adventures is the key to creating lifelong memories without breaking the bank.
Lesser-known destinations like Guatemala, Slovenia, and Georgia offer unique experiences such as exploring ancient ruins, discovering charming towns, and indulging in delicious local cuisine at wallet-friendly prices.
What are Some Unique and Affordable Ways to Make Our Honeymoon Suite Feel More Romantic and Luxurious?
Consider incorporating some romantic DIYs and adding a few luxurious touches.
For instance, you can create a cozy atmosphere by using candles or fairy lights to set a warm mood.
Also, try scattering rose petals on the bed for an extra touch of romance.
Bring plush throw blankets, comfy pillows, and satin sheets to enhance the coziness factor.
Remember to pack some essential oils or scented candles for aromatherapy, and prepare a curated playlist of your favorite love songs to help set the perfect ambiance for your memorable stay together.
How Can I Incorporate Our Interests and Hobbies Into Our Honeymoon Without Breaking the Bank?
Imagine coincidentally stumbling upon an activity or event that perfectly aligns with both of your passions during your honeymoon, making it even more memorable without straining your wallet.
Focus on budget hobbies and seek interest-based discounts in order to easily incorporate your shared interests into your honeymoon activities while keeping costs low.
Are there Any Budget-Friendly Ways to Document and Capture the Memories From Our Honeymoon for Years to Come?
Absolutely, budget photography and DIY keepsakes can help you capture cherished honeymoon memories without stretching your finances.
Invest in a good-quality but affordable camera, or use your smartphone to take stunning photos, then edit them with free photo-editing tools for a polished result.
Final Thoughts
As you embark on this new journey together, remember that the love and connection between you two make your honeymoon truly special.
Let your creativity flow, embrace budget-friendly options, and create memories to cherish forever.
In years to come, you'll look back at those priceless moments spent laughing, exploring, and bonding with warmth and fondness during your honeymoon.
After all, it's not about the money spent but about creating unforgettable experiences with your soulmate.