Your wedding day is one of the most magical moments in your life, and you want to capture every moment beautifully.
And who better to do that than a talented and experienced wedding photographer?
In this blog, I'll advice you on choosing a wedding photographer who can accurately portray your vision.
Identifying Your Style and Preferences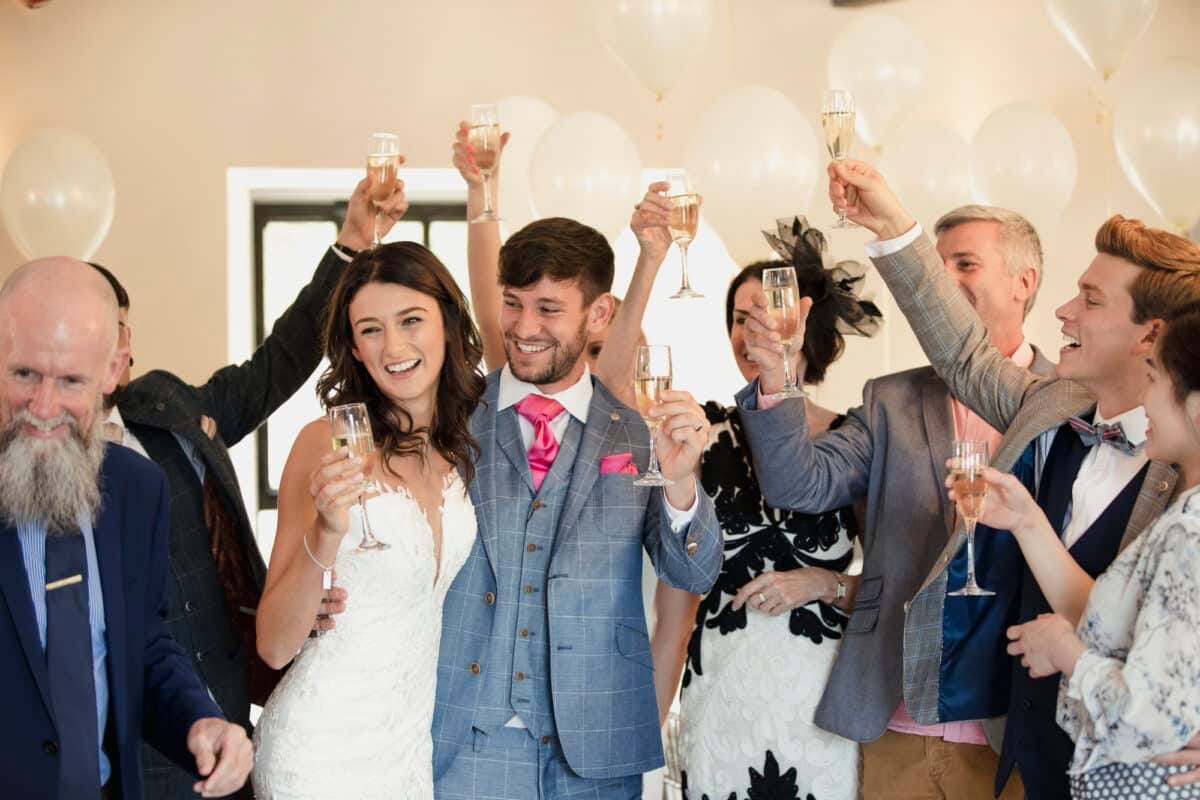 As you embark on this journey, remember that it's not just about finding someone who can take good pictures but also about aligning their style with yours.
Start by identifying the type of images you'd love to see captured and how they relate to your overall theme or color scheme.
This means considering whether you prefer traditional posed portraits or candid shots that capture moments as they happen.
It's important to communicate these preferences with potential photographers early on so that they can adjust their approach accordingly.
Another aspect worth considering is the editing style, ranging from bold and vibrant colors to muted, vintage tones. You may want to look at different portfolios and select a photographer whose work resonates with you.
Remember that each artist has a unique way of seeing things and bringing out emotions through their lens, so choose wisely.
You'll spend time with your chosen photographer, so feel comfortable around them.
A great photographer will showcase your beauty and help create unforgettable memories while making everyone feel at ease.
Discussing Your Vision and Expectations
Communicating is key to ensuring that your photographer can capture exactly what you have in mind. 
While great photographers can work wonders, they can't necessarily make something out of nothing.
If there's a particular location or lighting situation that you love but isn't conducive to good photos, be open to finding alternatives. 
Similarly, if certain poses or shots aren't working out, trust your photographer's expertise and be willing to try new things.
A shot list should include all the must-have photos (like family group shots) and any other specific ideas you have.
A mood board, meanwhile, is a collection of images (either physical or digital) that convey the look and feel you're going for – whether that's bright and airy outdoor shots or moody candlelit portraits.
Remember that communication goes both ways – while it's important for you to communicate your vision clearly, it's equally important for your photographer to understand what you're looking for.
Reviewing Their Contract and Policies
Before signing the contract, review its policies and terms thoroughly. This is an essential step in ensuring that both parties are on the same page and avoiding misunderstandings.
When reviewing the contract, consider pricing, payment schedules, cancellation policy, and delivery timeline.
Negotiating prices with your photographer can be daunting, but discussing any concerns or questions you have beforehand is crucial. 
Another important aspect to look out for is how they address concerns.
A reputable photographer should have a contingency plan if anything goes wrong during your wedding day, like equipment failure or bad weather conditions.
Take note of any restrictions mentioned in the contract, such as limitations on photography locations or specific instructions regarding photo editing.
These details may affect your expectations and vision for your wedding photographs. 
Making Your Final Decision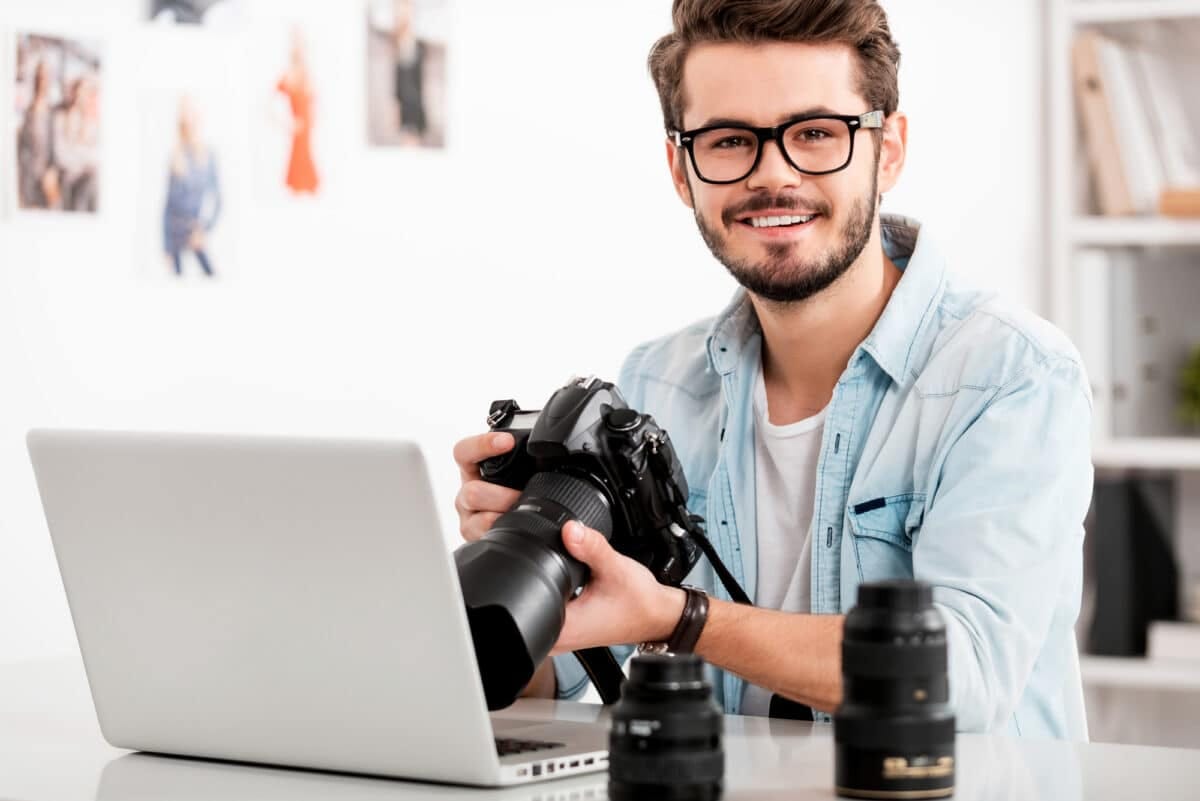 This can be difficult as each photographer may offer different packages and pricing options.
It's important to remember that negotiating prices is always an option but don't let price be the only factor in your decision-making process.
When discussing pricing with your chosen photographer, it's important to discuss handling deposits.
Most photographers will require a deposit upfront to secure their services for your wedding day. Ensure you understand the deposit agreement's terms before signing any contracts.
To help make your final decision, consider creating a table comparing each photographer's offerings.
In this table, include each photographer's package options, number of hours included, total cost, and any additional perks or bonuses they may offer.
By visually seeing the information together, you can better evaluate which photographer aligns best with your vision and budget.
Take some time to review portfolios and see if their style matches what you're looking for. Don't hesitate to ask questions and communicate openly with them throughout the entire process.
Frequently Asked Questions
Do Wedding Photographers Typically Charge Additional Fees for Editing or Retouching Images?
Editing fees typically cover color correction, exposure balancing, and cropping adjustments.
Meanwhile, retouching costs usually involve more advanced techniques, such as removing blemishes, smoothing skin tones, and adding or removing objects from the frame. 
Discuss these details with your chosen photographer upfront so you can fully understand what is included in their pricing and avoid any surprises later on.
Will the Photographer Be Shooting the Wedding Alone, or Will They Have Additional Assistants or Second Shooters?
Some photographers prefer to work solo, while others like having backup support to capture every moment from multiple perspectives.
It's always wise to ask about this during the initial consultation to decide who suits your needs best. 
If you have specific shots in mind that require more than one person, such as a large group photo, having extra hands on deck may be necessary for getting everyone into position smoothly.
How Long After the Wedding Can We Expect to Receive Our Final Images?
On average, it would take within four to six weeks after the wedding before you can receive your final wedding photos.
Clear and open communication between you and the photographer throughout the process ensures that the vision is captured perfectly. 
Are There Any Restrictions on Sharing or Printing the Photos?
Some photographers may have specific guidelines for social media sharing or require a watermark to be included on all printed images.
Others may not allow any editing of the photos without their permission.
Ensure you understand these restrictions and limitations before deciding how to use your wedding photos.
What Happens if the Photographer Is Unable to Attend the Wedding Due to Unforeseen Circumstances?
It is essential that you thoroughly go through and comprehend all of the contract provisions that are associated with this matter.
A competent photographer will always have a backup plan ready and communicate openly and effectively with customers about possible problems or adjustments. 
Final Thoughts
When selecting a photographer for your wedding, it is essential to look for someone who recognizes your preferences and can capture the enchantment of this once-in-a-lifetime event.
You can guarantee that you receive precisely what you want from your photographer by asking questions about editing costs, shooting style, turnaround time, and use limitations.
Remember that communication is the most important thing; always be straightforward about your expectations and any worries you may have.
If you have the perfect photographer by your side on the day of your wedding, you can look back on the pictures of your big day with happiness and affection for many years to come.