Overwhelmed by all the options out there when it comes to finding a suitable theme for your upcoming nuptials? No need. I have a handy guide that'll help you select one quickly!
This comprehensive guide on choosing the perfect wedding theme will simplify and stress-free this daunting process of planning a wedding.
Defining Your Vision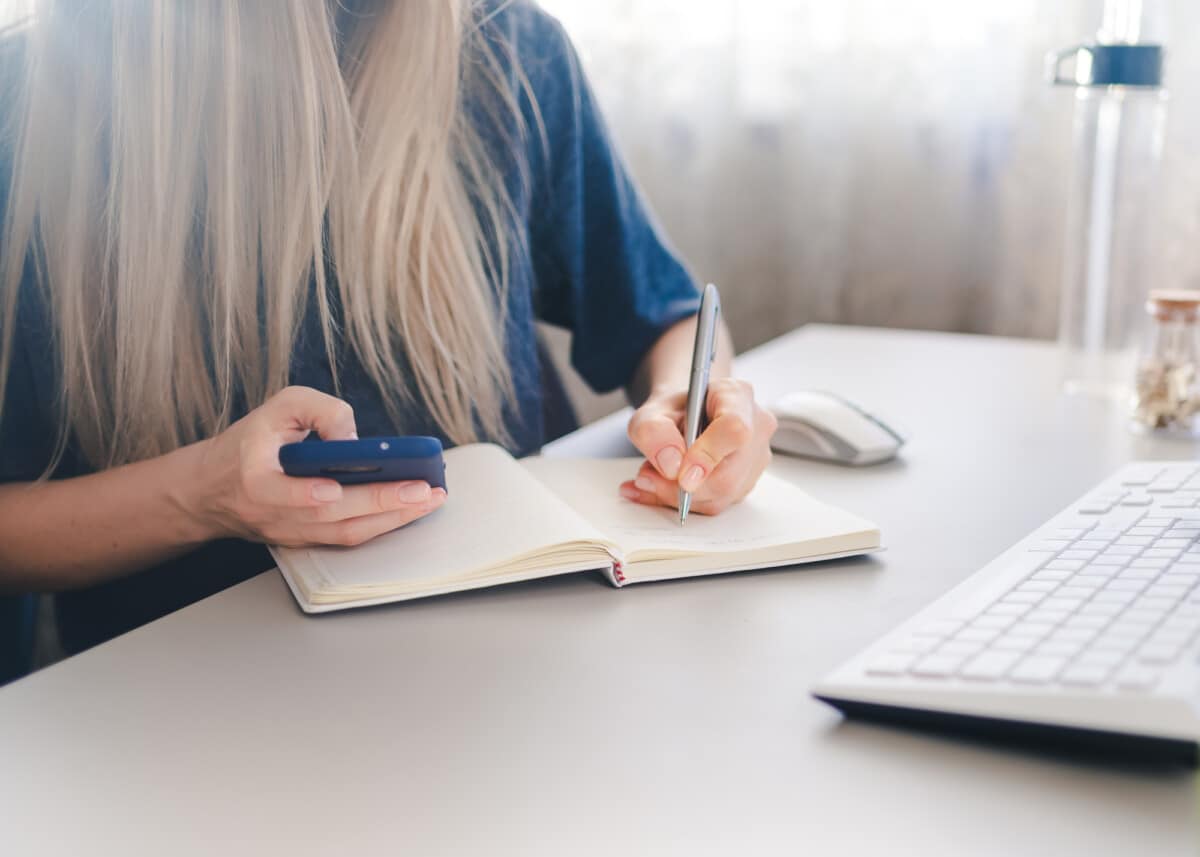 When conceptualizing your special day, the theme is critical for bringing all the elements together.
Every single thing – from décor to catering and music – should align with a unified vision that exudes who you both are as a couple.
Take some time out of your hectic schedule to thoughtfully craft what atmosphere you want to create on one of the most important days in your life!
Start by brainstorming ideas with each other – or better yet, make it fun and gather up friends and family and play a 'wedding bingo' game.
Have everyone write down their favorite themes on individual cards and then draw one out of a hat. This can help open up conversations about different styles you hadn't considered before.
Once you have an idea, research how others have incorporated similar themes into their weddings.
Look through images online, read reviews from venues or vendors who specialize in those types of events, and ask recently married couples for advice.
All these resources will give you valuable insight into ensuring your dream wedding comes true.
Color Schemes and Palettes
Now that your dream wedding is set in stone, it's time to explore the endless ways you can bring this vision to life with colors.
Whether opting for neutral shades or bright hues – the options are truly boundless.
While selecting color schemes may seem daunting, don't worry because this guide will assist you as you uncover a selection of tones that perfectly complete and elevate your special day.
To kick things off, start by deciding what the general feel of your event should be. Are you going for something classic or modern? Is culture a factor in this decision?
Your answers to these questions determine which colors will work best with your theme.
If tradition is more appealing, keep it subtle and go for soft shades like ivory, white, and pastels.
However, if you are looking for an edgy design, then don't shy away from exploring vibrant hues such as reds or blues. Options here are limitless!
But remember that when selecting a color scheme for your wedding, you need to consider all aspects of the event.
Everything from bridal party attire to flowers and decorations should fit within your chosen palette so that everything looks cohesive on the big day.
Incorporating metallic accents here and there can also add a touch of sparkle while allowing you to stay true to one unified aesthetic.
Venue Selection and Design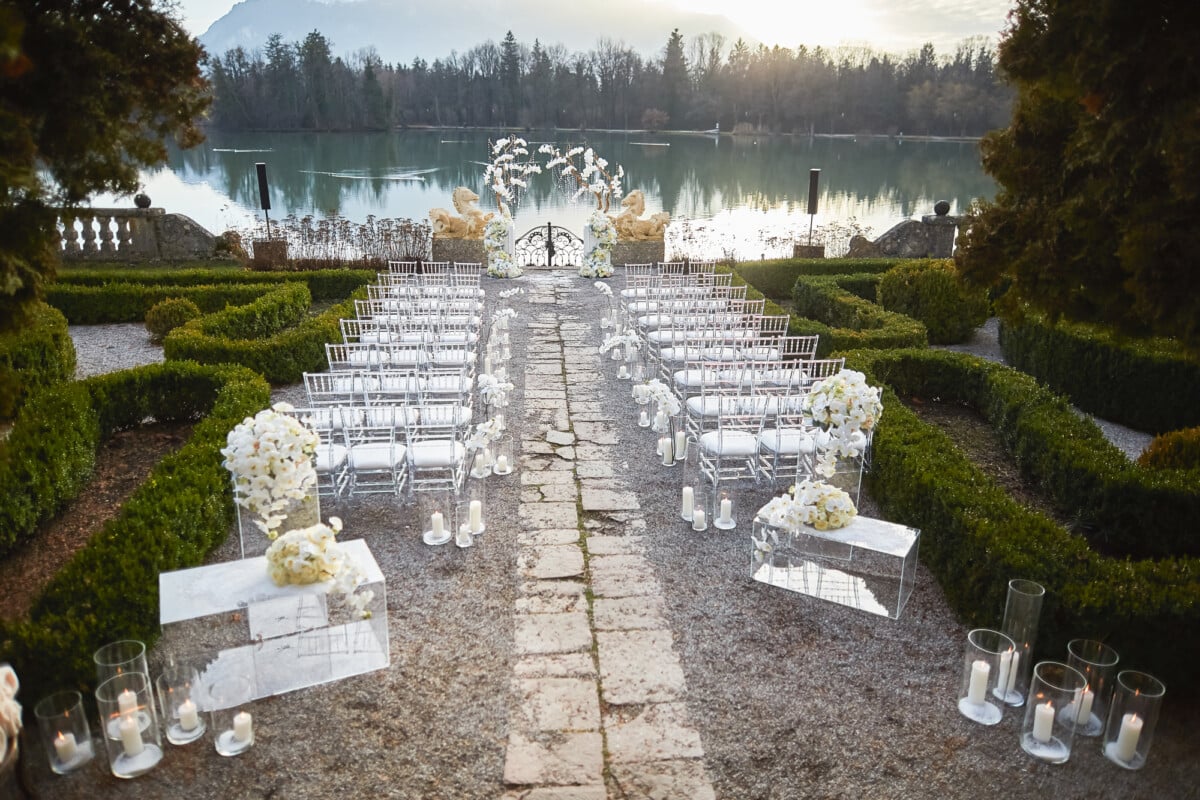 You can choose an indoor or outdoor location depending on budget and size requirements.
Indoor venues are perfect for a more intimate gathering, while outdoor locations provide a unique backdrop that can help set the tone for your special day.
Before you select a particular location, there's one crucial detail to keep in mind: Design!
The design has become increasingly popular at weddings and is often used to create an unforgettable experience.
Creating the right ambiance requires careful consideration of lighting, furniture, decorations, color schemes, and other details.
Couples can customize almost every aspect of their event to reflect their style, and with thoughtful planning and attention to detail, you'll be able to craft a gorgeous setting for all your guests to enjoy.
Choosing a Seasonal Theme
Infusing a seasonal theme into your nuptials can be an invigorating way to incorporate unique elements and color schemes that reflect the time of year.
It will also add an exclusive atmosphere to your celebration – think decorations, favors, and even cuisine associated with the season!
To personalize it further, here are some ways you may consider incorporating seasonal themes into your special day:
Summer Weddings
Embrace warm colors like yellow, orange, and red.
Use fresh fruits for centerpieces or favor ideas.
Incorporate outdoor elements such as beachy décor or bright flowers in bloom.
Fall Weddings
Utilize shades of oranges, browns, and gold throughout the reception area.
Include natural elements like pine cones or pumpkins on tablescapes.
Feature comfort foods such as roasted vegetables or casseroles at dinner time.
Winter Weddings
Create a cozy atmosphere by including soft textures like fur wraps or faux fur throws on chairs.
Decorate with silver and white accents for winter-like vibes.
Serve hot beverages like mulled cider or chocolate fondue during cocktail hour.
No matter what season you choose for your big day, just make sure all of the details fit together seamlessly so everything looks cohesive and well-thought-out when it comes together on site.
Choosing an Unusual Theme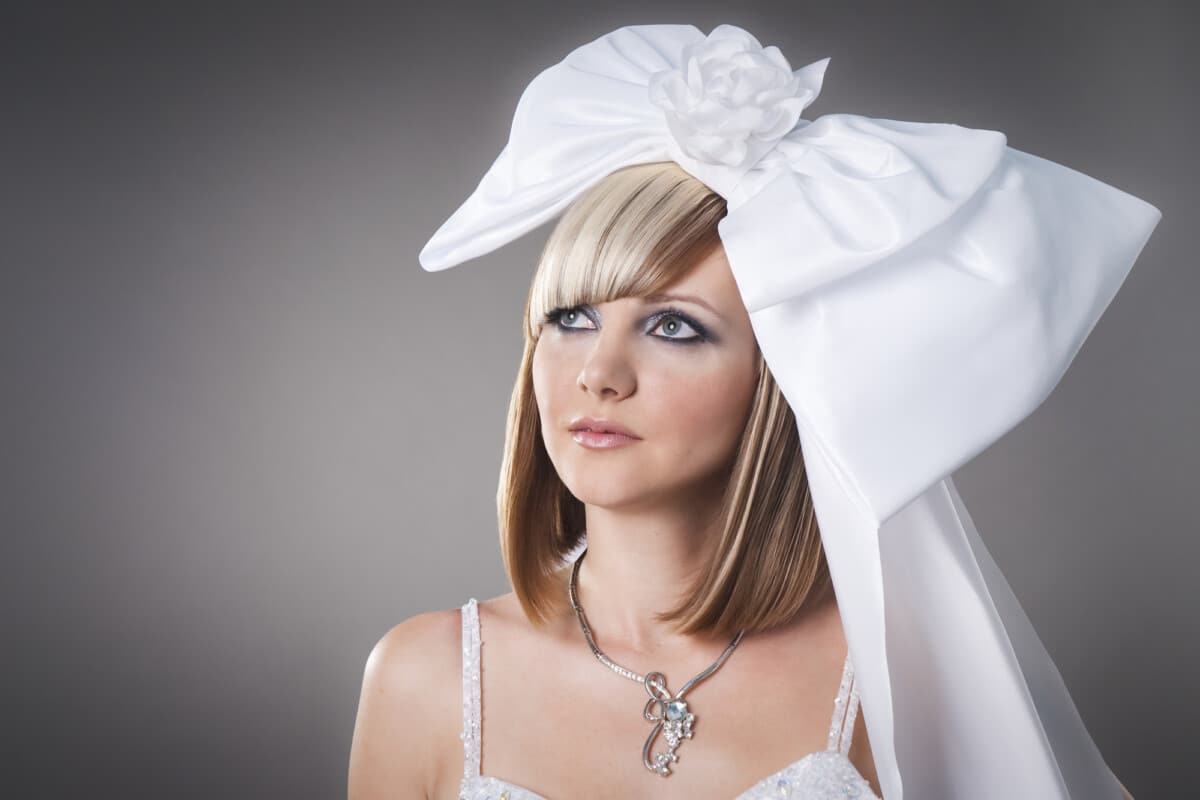 You don't have to stick with traditional white gowns or boring tuxedos if you'd instead go in another direction. Plenty of creative, out-of-the-box ideas will make your big day special and memorable.
Here are some popular options when it comes to choosing an unconventional wedding:
Rustic/Barnyard, old-fashioned hay bales, cowboy boots, bandanas, etc.
Beachy/Bohemian, seashells, sandcastles, air plants, macrame décor
Boho Chic, floral patterns combined with vibrant colors and textures
These themes provide ample opportunity for creativity, and you can incorporate elements from any of them into your own personalized style.
Look at what's available and consider combining different aspects to produce something unique. With so many possibilities, there's no limit to how far you can take it!
Creating a Customized Theme
Crafting a custom theme for your wedding is a fantastic way to guarantee that it will be memorable and truly special.
It gives you the opportunity to explore different cultures, ideas, and concepts to develop something extraordinary – almost like going on an adventure.
To begin this process of creating your own unique theme for the big day, take some time out with your partner and reflect on what makes both of you special.
Consider any shared memories or interests that bring the two of you together, as these reminders can help guide all decisions from there regarding motifs and decorations when designing a perfect wedding atmosphere.
Next, consider how these factors can be incorporated into all aspects of your event – from food choices to color schemes and music selections.
There are no limits when crafting a customized celebration – so let your imagination run wild!
Picking Decorations and Accessories
Deciding on the decorations and accessories for your special day requires thoughtful deliberation.
What hues will you employ? Do you prefer timeless or contemporary pieces? Does each item coordinate with your theme?
Be mindful of answering these questions before making any final choices!
Your budget is also an essential factor when picking out decorations and accessories.
Remember that while some may seem expensive, they can often add more value than what was originally spent.
If money is tight, you can try browsing thrift stores and flea markets for unique finds that won't break the bank.
Incorporating Traditions
Take your wedding celebration to the next level by incorporating meaningful traditions.
For instance, my friend Grace and her partner honored their parents with a sand ceremony during their wedding.
The couple used two colored sands for each set of parents that blended in one glass vase as a homage to their union and the blending of two families.
Another tradition you could incorporate is a unity candle lighting or a sweetheart table at your reception where you and your partner are seated throughout dinner.
There are endless possibilities for ways to express spiritual values and family heritage through traditional elements.
You can also gather inspiration from cultural customs such as exchanging garlands, performing a tea ceremony, or having an Indian Baraat procession. There's no limit on how far you can go!
But most importantly, make sure they're details that reflect who you both are as individuals and as a couple so that all aspects of your special day feel true to yourselves.
Setting the Tone with Music and Entertainment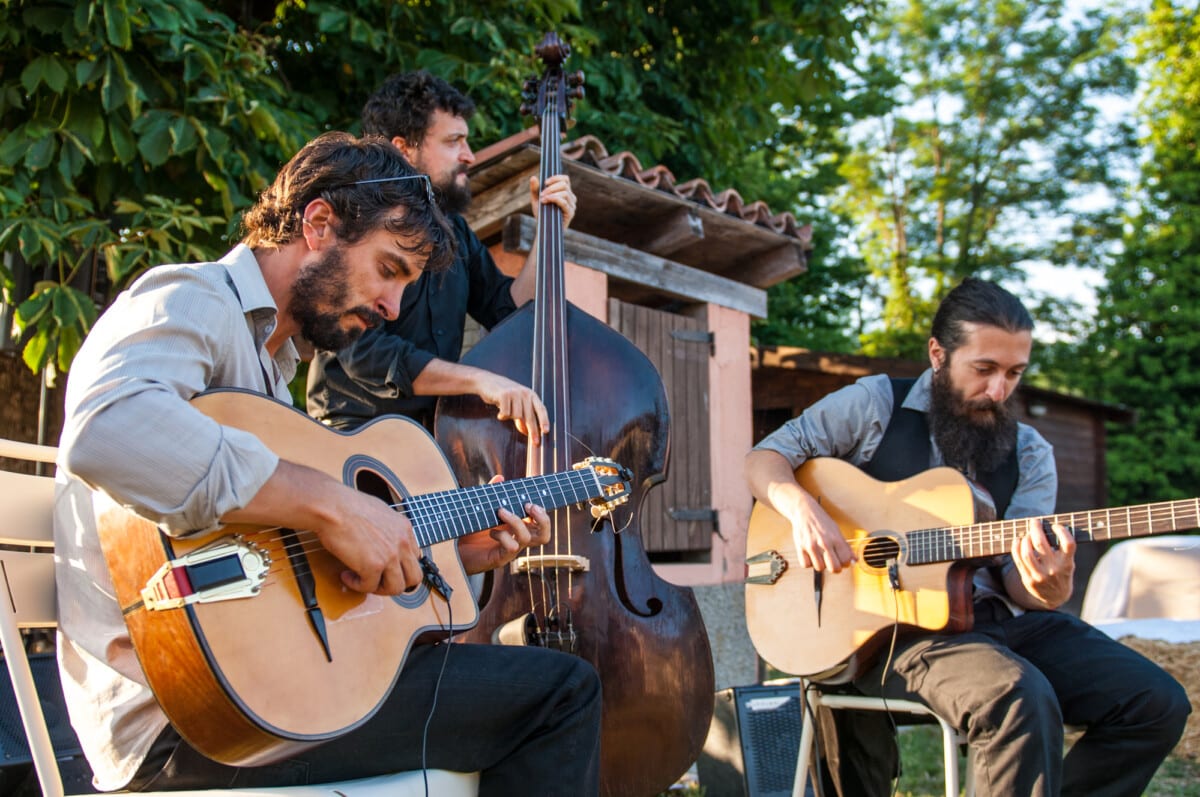 Music and entertainment set the tone for a wedding. Choosing music and entertainment that reflects your theme, taste, and preference is important.
Think about what kind of atmosphere you want to create: laid-back or upbeat. With so many options available, it can be challenging to decide.
Consider hiring professional vendors who specialize in providing services specific to your event.
You don't have to pick an entire band – DJs offer a wide range of musical styles from jazz to rock n' roll. If your budget permits, you may even want a live performance.
There are plenty of performers out there who will bring life and energy to your special day!
No matter how big or small the celebration is, ensure everyone has fun by having interactive activities like photo booths and trivia games.
These types of activities will help keep guests engaged throughout the night. Your guests will thank you later for giving them something enjoyable to remember your special day.
Hiring Professional Vendors
As wedding planning days tick away, it's time to make decisions that will shape the entire celebration.
From selecting a caterer to finding a florist, hiring professional vendors is essential in creating your dream day.
A vendor should be chosen carefully, since they are responsible for bringing your vision to life!
Hiring professionals can ensure that every detail is handled so you can enjoy this special occasion without worry or stress.
It's essential to research each vendor thoroughly before signing any contracts:
Find out about their previous experience within the industry
Check reviews from past customers
Ask questions regarding service offerings and delivery methods
Frequently Asked Questions
How Much Should I Budget for My Wedding Theme?
The location of your wedding can significantly impact your budget, so choose wisely.
Splurging on an expensive venue or popular hotspot will cost you, while opting for a backyard affair or beachside ceremony can save you some cash. 
And don't forget about your guest list! Each attendee adds up to around $100 for food and decor expenses.
Choose your wedding setting carefully and watch your budget thrive!
Create a list of décor pieces, table settings, and services (catering, etc.) to add value to the day.
Consider additional expenses such as taxes and fees associated with vendors.
Estimate costs ahead of time to avoid surprises.
What Types of Vendors Should I Look for When Selecting a Wedding Theme?
When selecting a wedding theme, it's essential to consider the vendors you'll need. 
From florists and photographers to cake designers and DJs, each vendor brings something special that can help make your day truly unique.
Here are some things to keep in mind when looking for vendors:
– Research into their style and past work
– Get references from previous clients
– Ask what services they offer specifically related to your chosen theme
– Discuss any restrictions or limitations of working with them
You also want to make sure their pricing fits within your budget.
How Do I Make Sure My Wedding Theme is Cohesive Throughout the Event?
One way to create cohesion from start to finish is by selecting vendors who specialize in weddings. 
For instance, if you're going for a rustic-themed wedding, look for venues or caterers who have experience working with this style. 
This will help ensure that they understand what's expected of them and can provide quality services within the scope of the theme.
You can also check out their portfolio or ask for references so that you know what kind of work they produce before making any decisions.
Consider minor elements like centerpieces and favors that reflect your wedding theme to ensure a cohesive event. 
Incorporate hues, materials, and textures from other decorative pieces, such as tablecloths or wall hangings, for an extra touch of cohesion. 
These small accents will make a big difference in bringing together all aspects of your design concept to create depth and harmony throughout the space.
How Do I Know if My Wedding Theme Will be Appropriate for the Venue?
First and foremost, you must reflect on the formality or casualness of your event location.
A grand ballroom, for example, isn't appropriate for a rustic countryside style just like beachside ceremonies do not match traditional themes.
You also need to think about how much natural light and space there is in the room or area where your reception will take place – if it's small and dark, some themes may be too overpowering.
And then of course, factor in any restrictions on noise levels or entertainment due to local laws or regulations.
This could limit what type of music or activities you can have at your event and affect whether specific ideas would work.
Final Thoughts
Selecting a wedding theme can be daunting, but it doesn't have to be.
With thoughtful preparation and research, you can craft an unforgettable event that embodies your personal flair.
To ensure all the components come together seamlessly, commence by establishing a budget for decorations and vendors.
In no time, you will bring forth a lovely day that encapsulates everything important to you!