For many couples (and videographers), a big question that often arises is can they legally use copyrighted music for their wedding video?
Can I use copyrighted music for wedding video? No, you cannot use copyrighted music in a wedding video unless you have specifically licensed the music from an authorized source. There are companies that have a large catalog of music available to license for your wedding video.
---
Solution
To save you reading this entire article, Artlist is the best solution that I have found for licensing wedding music. BONUS: you get 2 FREE months via our link.
---
If you'd like to learn how to include licensed music in your wedding video productions, then read on.
I will discuss the various reasons why you need to use licensed music, the main music licensing service providers, and how you can get started to correctly license music for your wedding films.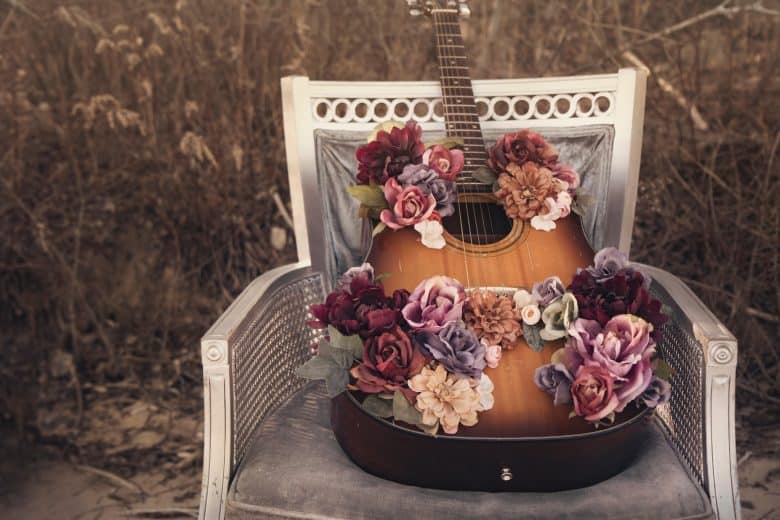 Why do you need to use licensed music for wedding videos?
Short answer first: because it's the right (and legal) thing to do! Copyright law exists for a very good reason. It protects the intellectual rights of the original recording artist of the wedding music.
In short, artists like to get paid for the music they have created. Using their music in your wedding films without permission is essentially the same thing as stealing their work.
You can be sued if you go down that route.
Understandably, the recording artists will feel "ripped off" whenever their work is stolen.
It's important to know that if you intend to use that same track again for another wedding film, you'll need a separate license for each use.
This is where things can start to get expensive if you are individually purchasing licensed music for every production.
Thankfully, you have options. You can use music where you've been granted permission under a creative commons license.
Here, we'll be discussing how certain providers offer a subscription service that allows multiple tracks to be licensed for a reasonable monthly fee.
What happens if I upload a wedding film that contains unlicensed music?
Some videographers (only a minority) take a chance by including unlicensed music tracks in their wedding videos.
They might do this because they think a particular song will work very well with the footage that they have filmed.
They also think that they'll get away with this practice.
However, they may be surprised to learn that popular video platforms such as YouTube and Vimeo have sophisticated algorithms that automatically detect music that may be subject to copyright protection.
The algorithms work by scanning the video file after it has been uploaded and it attempts to match the audio to a large database of licensed music.
If a match is found, the video is flagged and you'll receive a notification that licensed music has been detected.
What if you have officially licensed the music for the video?
If you have legitimately paid and licensed the music through official channels, then you have nothing to worry about.
Simply dispute the copyright claim with the site that flagged it to you.
Yes, the platform will always flag the detections because it doesn't know at first whether or not you have purchased the right to use the music.
Most likely, you'll have to make a declaration that you have the right to use that particular music and that it's being used in a manner specified within the license.
Additionally, you may have to show proof that you have the appropriate license. This proof is usually done in the form of a "sync ID" that you can submit as part of your claim dispute.
If this all sounds very confusing, don't worry, the claim dispute process is usually straightforward in reality.
Once a valid claim is submitted, the issue is normally resolved within an hour or two.
What if you have not licensed that particular track?
If you've been naughty and haven't actually licensed that particular track, you then have three choices:
License the track officially
Replace the track with music that does not infringe copyright, or
Delete the video completely
Some platforms, such as Vimeo.com for example, will not permit videos containing unlicensed music, EVEN if the videos remain in an unpublished state. Many videographers have had their Vimeo accounts deleted for this very reason.
This was originally for all tier levels but is now believed to be just for Vimeo's free tier.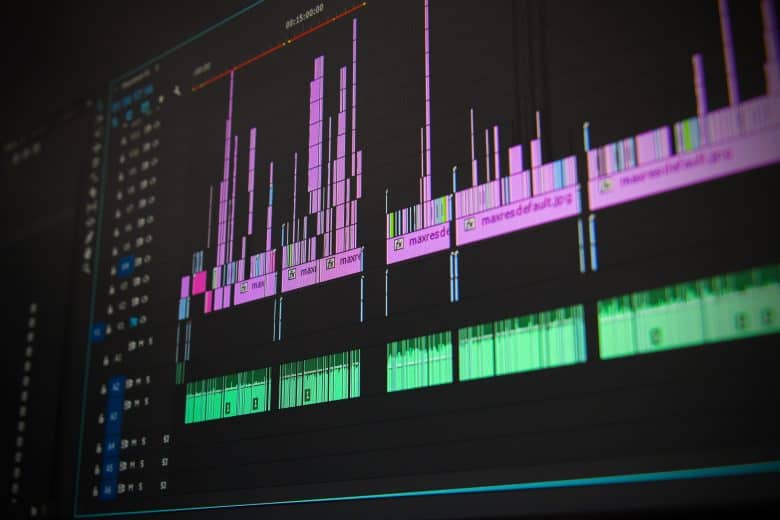 Has a videographer ever actually been sued for using copyrighted music?
Yes, in 2011, a very well-known wedding videographer, Joe Simon, found himself in legal hot water after a wedding video he produced containing unlicensed music went viral on YouTube.
The song that this wedding filmmaker used without permission was "Fix You", a very popular song from Coldplay.
Back in 2011, most wedding videographers were blissfully unaware of the implications of using unlicensed music in their wedding films.
Adding copyrighted work was the done thing at this time because royalty-free music for weddings was of a much lower standard. (Think elevator music!)
Also, mainstream music licensing services were almost unheard of. Musicbed, one of the most popular platforms, only launched that same year.
So what happened next?
The videographer, Joe Simon, was threatened with an expensive lawsuit from the copyright owner.
Eventually, an undisclosed five-figure settlement was agreed upon between Joe and the music publisher.
Due to the terms of their agreement, neither party can talk about the copyright infringement settlement but we do know that Joe had to pay the copyright owners somewhere between $10,000 and $99,999. Ouch!
This news sent shockwaves throughout the industry and I remember it well.
There was panic. It was believed that the music publisher wanted to send an important message by making an example out of Joe Simon.
Many videographers immediately unpublished their online videos and later replaced them with horrible, generic background music that was royalty-free.
Then, things got better. I believe that this case created a need in the market for music licensing companies to launch a service to find the dream wedding video song.
And that's exactly what happened next.
As the music licensing sound recording companies grew their portfolios, the quality level of the tracks they licensed also increased significantly.
Today, there are so many talented music artists that license their tracks in this way.
Circling back to Joe for a second, whatever happened to him? After recovering from his very public legal ordeal, he later transitioned completely out of wedding videography and focused on commercial, film, and TV work.
Who are the most popular music licensing companies?
There are now many royalty-free music websites to choose from. I've listed the more popular ones that I've heard of below.
---

Artlist's core belief is that decent music licensing does not have to cost a fortune. Also, it should be simple. I've personally found that Artlist has a great range of music available to license that you won't find on other platforms. They have a single annual subscription fee.
BONUS: you get 2 FREE months via our link.
---

This one is popular with YouTubers. They have a range of different subscriptions available and have over 32,000 different tracks to choose from. They also have a sound effects library.
---

Musicbed launched in 2011 and they have a lovely clean interface. They have a helpful team of music specialists to help you find the right music for your project. They have an A&R team that works tirelessly to grow their roster of talented musicians.
---

They used to be called Song Freedom but later rebranded to FyrFly. They claim to have over 1,000 artists listed including well-known names such as Bruno Mars and The Royal Foundry. They also offer video hosting as a service.
---

I've been using Soundstripe for a while and I find them reasonably priced. The company was founded by 3 musicians who according to their about page, are "obsessed with quality". They say they add over 200 new songs to their music catalog each month. They also have a nice collection of over 40,000 sound effects in their sound library. Sweet!
---

PremiumBeat is a company owned by Shutterstock, a well-known image licensing company. So, they know a thing or two about licensing stuff for creatives. They offer a choice between either a standard or a premium license. At the time of writing, neither license on their FAQ page specifically mentions the word 'wedding' but their standard license does mention the phrase 'corporate video.' The premium license covers TV, radio, theatres etc.
---
How should you explain to a couple that you cannot use their favorite song in their wedding video?
The first thing I would do is explain copyright law to them. Next, I'd tell them all about Joe Simon (see above). If the couple respects you, they'll completely understand and won't want to pressure you into doing anything that could jeopardize the future of your wedding film business.
Does a wedding photographer also need to have a license for a copyrighted song?
Yes. A wedding photographer needs to use licensed music if publicly sharing memories from the wedding day that uses copyrighted music. This applies to others regardless of whether or not they work in the wedding industry.
How do you go about using licensed music?
To use licensed music in your wedding films, you should register with one or more of the websites listed above. It may take some time to browse through their catalog. When you find that perfect song, license and download an MP3 or WAV version and use it in your editor.
You may also be presented with a special license code that you should include in the description field of the YouTube or Vimeo upload of your video.
This will help the detection algorithms to determine that you have the legal right to use that music. Note: this doesn't always work and unfortunately the solution is well beyond the scope of this blog post. The AI still has some figuring out to correctly identify copyright issues from a music track.
Conclusion
Now that I've brought you up to speed on the importance of only using licensed music for wedding films, I hope you found it helpful.
It always pays to stay on the right side of the law. Artists should never go hungry, they should be paid for their work. If you're a videographer, you'll especially appreciate that!