Creating a custom wedding timeline is the perfect way to ensure everything goes according to plan, without feeling overwhelmed by all the details of your upcoming big day.
By breaking down tasks into smaller chunks, couples can take control and ensure everything runs smoothly.
The following selection explores the different ways to create a wedding timeline that fits your needs.
What's a Wedding Timeline?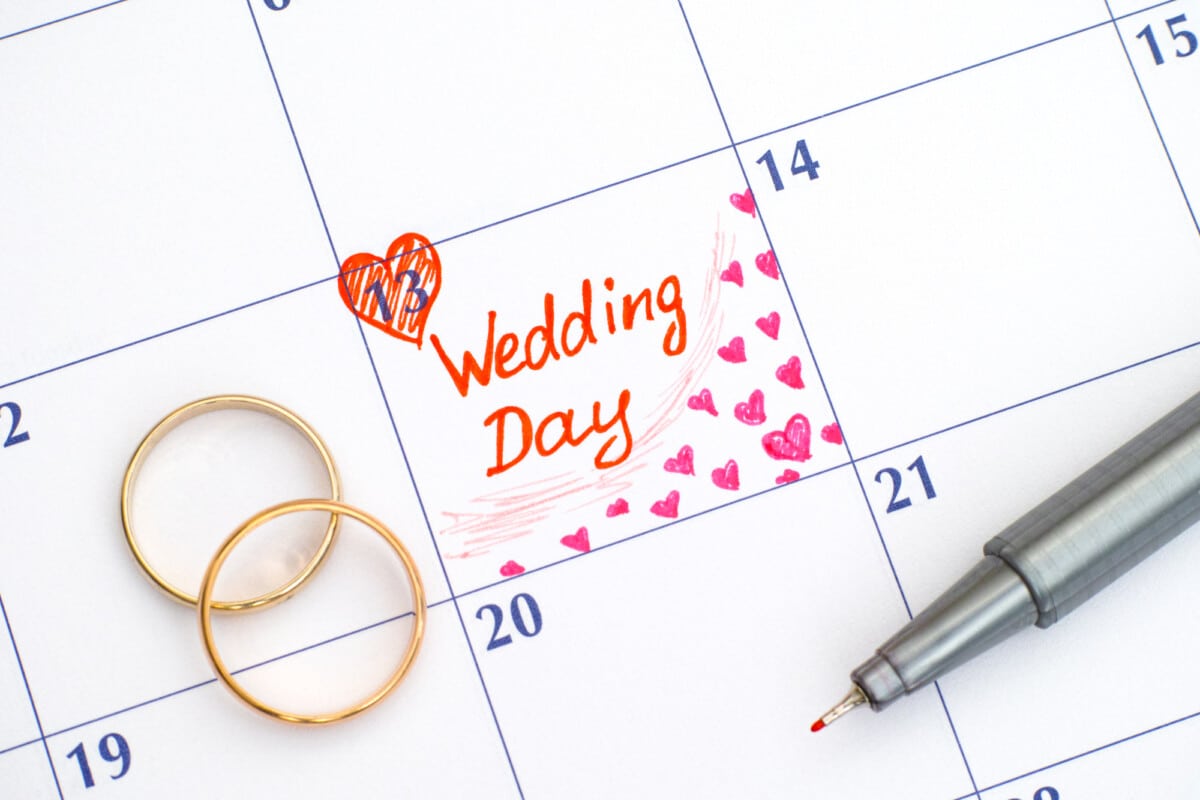 A wedding timeline outlines all the tasks and events associated with preparing for, setting up, and celebrating your nuptials.
It provides you with an easy-to-follow blueprint to keep track of what needs to be done when allowing you to relax knowing everything has been taken care of.
There are many different aspects to consider when creating a timeline for your big day, such as budgeting, booking vendors, selecting decorations, and more.
With careful planning and attention to detail, creating a wedding timeline can help make sure your dream wedding becomes a reality.
Knowing exactly what needs to happen and when will also allow you to set realistic expectations for the big event.
Set a Realistic Timeline
From finding vendors and venues to ensuring everyone's invited, countless things must be done before the 'big day' arrives.
That's why having a realistic timeline with achievable goals mapped out from start to finish is essential for successful wedding planning. 
Not only does this allow couples to prioritize tasks better, but it also helps them keep track of what still needs doing while avoiding unnecessary stress or anxiety.
Setting Realistic Expectations for Your Day
When creating expectations for your wedding entourage, it is essential to understand the time and labor that each duty demands.
Oftentimes we overlook how much effort goes into planning a wedding or assume what can be accomplished in one day exceeds reasonable limits.
To ensure realistic goals are set, carefully consider each task at hand.
Start by taking inventory of all the tasks that need to be completed. This could include researching vendors, sending out invitations, booking venues, finding entertainment, etc.
Once you know everything that needs doing, create an estimated timeline based on how long these tasks will take with helpful tips from experienced professionals such as planners or friends who have already gone through the process.
It's also essential to factor in 'buffer days' when setting your schedule – extra days here and there where no plans are made, so if something goes wrong, you still have time to fix it before the big day arrives.
Prioritizing Tasks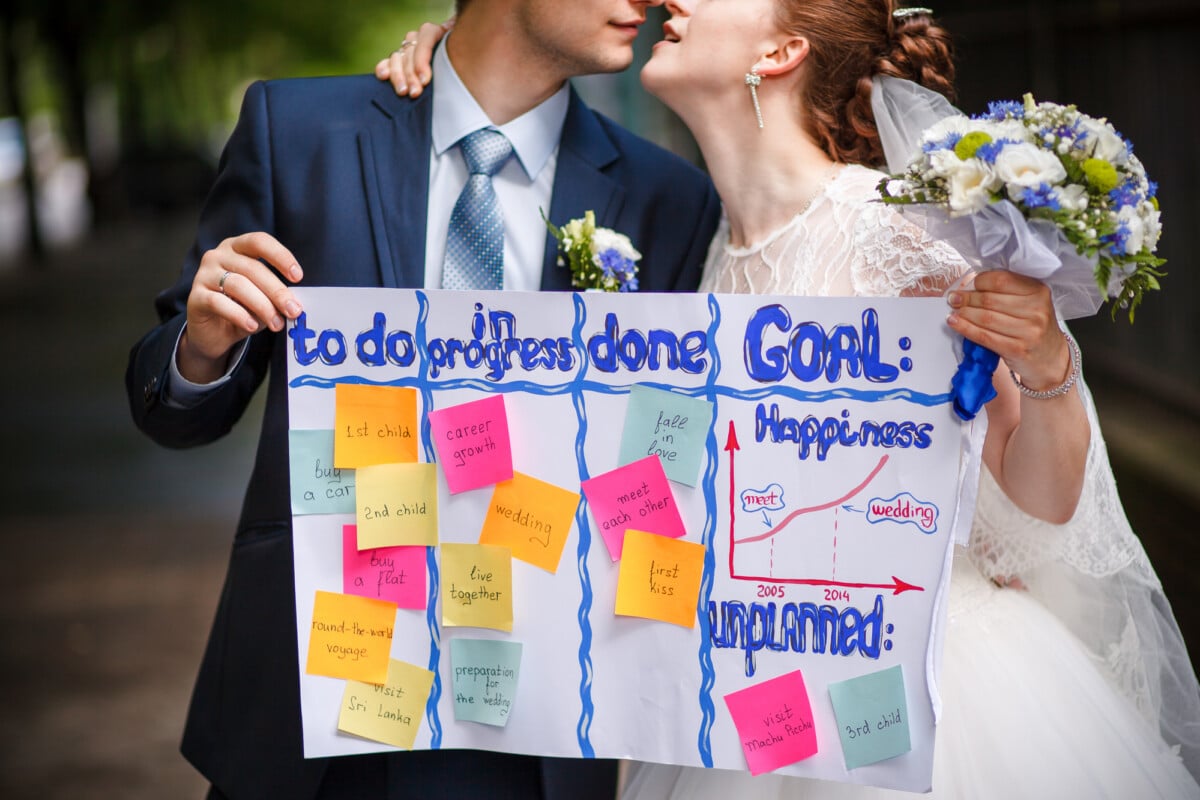 It can be tempting to tackle every task at once when planning a wedding. However, there are better approaches to success.
Create a realistic timeline for your wedding day if you prioritize stress-free celebrations. This will help you stay organized and on track throughout the process.
The first step is determining which tasks must be completed before the big day. Start with those that need to be done early, such as booking a venue or ordering invitations.
Ensure these things are taken care of in advance so you don't have any last-minute surprises that could derail your plans.
Then move on to other items like decorations, catering, music, and anything else that needs to get done before the ceremony or reception.
Budget Allocation
Crafting a budget for your big day is essential. Allocate the funds you have to cover venue fees, catering services, decorations, and entertainment expenses thoughtfully.
Here are three tips that will help ensure maximum value:
1. Make Sure Your Budget Reflects What's Important to You
Start by deciding which elements of the wedding are most important to you and make those a priority in your budgeting process.
You may want to allocate more funds towards photography or décor, but whatever it is, make sure it aligns with what matters most.
2. Get Realistic About Taxes and Fees
When allocating money for vendors, account for added fees like taxes or service charges as these can add up quickly if not accounted for in advance. This will help prevent major setbacks when it comes time to pay vendors after the event.
3. Allocate Extra Funds Just in Case
It never hurts to set aside some "just-in-case" money just in case something unexpected crops up during the planning process. If an emergency arises later down the line, there won't be any need to stress over where additional funds would come from.
Delegating Responsibilities
Now that you have allocated your budget, it's time to delegate responsibilities.
This can be a tricky part of the process, but with the proper preparation and communication, tasks will be completed on time, and everyone involved in your wedding day will be happy.
It's also important to remember that delegating doesn't always mean taking responsibility away from yourself or family members; there are likely some tasks that you and other people would enjoy doing together!
Working as a team makes you more likely to stay organized throughout the planning process.
Scheduling Important Dates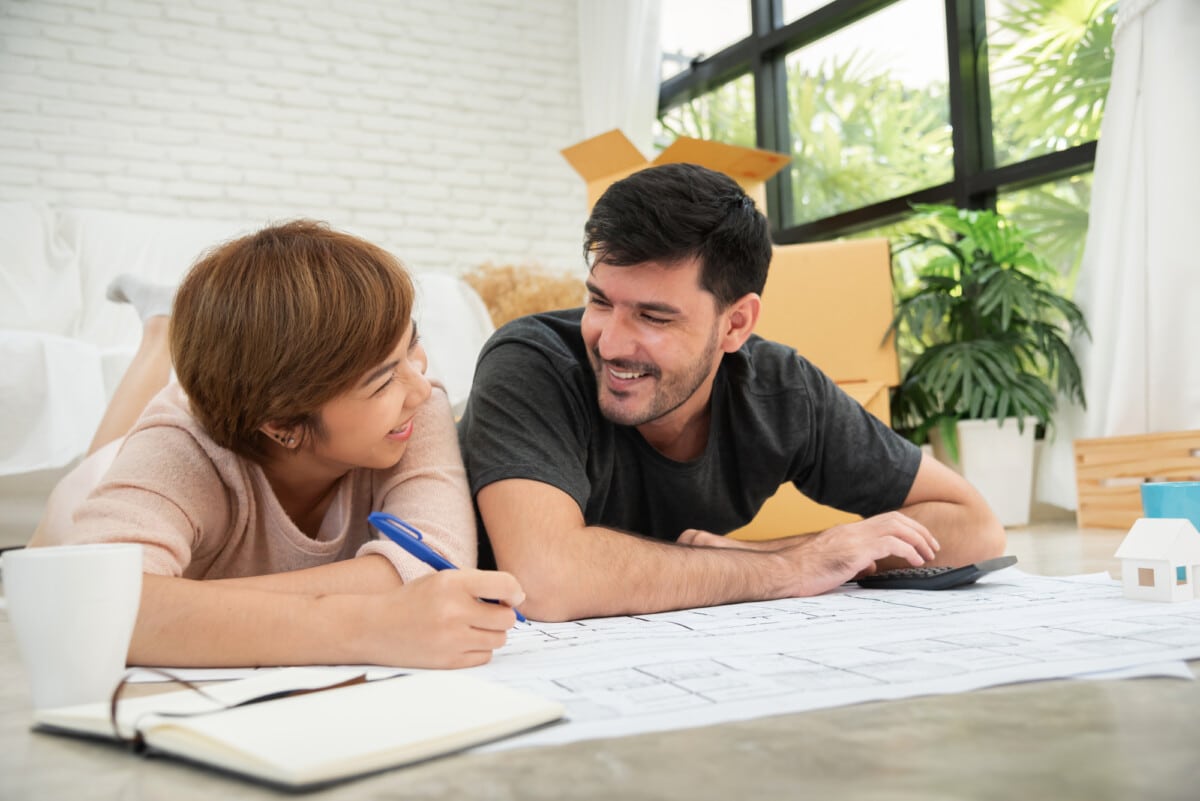 Creating a wedding timeline is like weaving to schedule. It's essential to consider all the critical dates that will make up your special day and assign them their place in the overall narrative.
Start by setting your ceremony and reception date, then work backward to determine when other significant events should occur.
When deciding on a date, factor in local holidays or school functions that may affect venue availability or guest attendance.
Next, set deadlines for critical tasks such as sending out save-the-date cards, booking vendors, ordering invitations, planning transportation, etc.
Assigning specific deadlines for each task provides structure and helps you stay organized throughout the process.
Drafting a checklist makes it easier to track what needs to be done and when so everything gets noticed.
Organizing Vendors And Guests
Once you have the important dates scheduled, it's time to start organizing vendors and guests. This step is key in ensuring your wedding timeline runs smoothly on the day of. Here are a few tips to keep in mind
Make lists for each vendor or service that needs to be booked.
Reach out early so you can secure the services you need in case of scheduling conflicts with other customers.
Don't forget about travel arrangements if certain vendors are coming from far away.
Keep an eye on RSVPs as they come in; this helps determine how many people will be attending and what type of seating plans need to be made.
Assigning Timeline to Tasks
You can divide and conquer by delegating different responsibilities to your bridal party or family members.
An organized workspace with a spreadsheet or list outlining each task and its due date will help keep everyone on track.
Start assigning tasks with plenty of time before the big day so you don't get overwhelmed last minute.
Assign small steps along the way instead of one large chunk at once, allowing for more flexibility if something needs adjusting later.
If any items require multiple people working together, ensure those timelines overlap correctly so you have enough time to adjust.
The key here is to break up your timeline into manageable pieces and assign responsibility for each part. This gives everyone a clear idea of what needs doing and when – plus it takes some pressure off you too.
Monitoring Progress And Adjusting As Needed
Crafting your wedding timeline is just the beginning; to guarantee a hassle-free day, you must stay alert and adjust as you track progress. That way, when the big moment arrives, nothing will take away from its beauty!
Review your timeline every few weeks or months as you approach the wedding.
Confirm that any objectives have been accomplished in a timely manner and analyze if potential changes should be implemented due to unexpected delays or budgeting hindrances.
Consider adding new ideas or tasks that arise during the planning process.
With that covered, delegate responsibilities whenever possible so everyone knows what they should be doing and when it needs to be completed.
It's helpful to designate specific roles for each person to avoid confusion and overlapping of duties. When people know their roles, they'll likely stay more organized throughout the entire process.
Most importantly, keep track of events like vendor meetings with notes or calendar reminders. Writing down conversation details will help you remember key aspects of each meeting and ensure everything gets noticed along the way.
Finalizing Details and Celebrating Success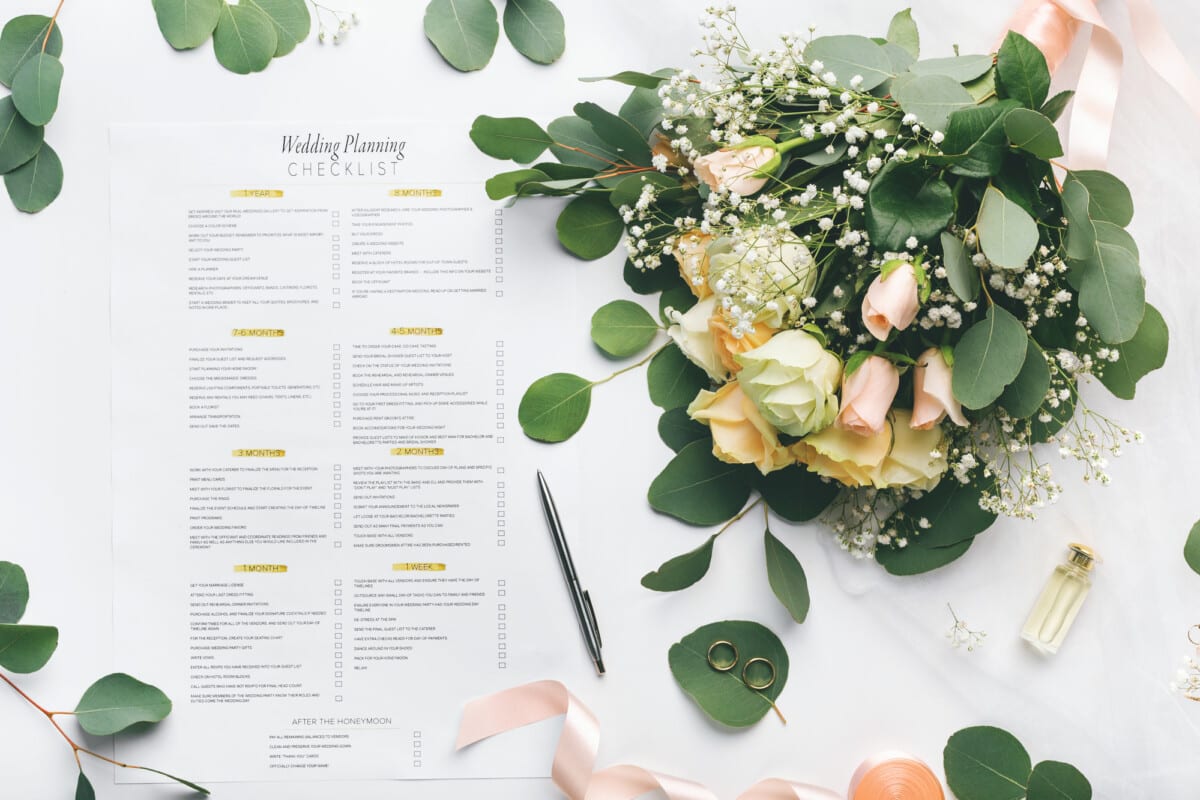 After you've monitored your wedding planning progress and made the necessary changes, it's time to settle on a detailed timeline.
Before making any decisions, though, carefully assess how much time each task requires; this will ensure that you don't remain under or over-committed, avoiding both disorganization and stress!
Once you've established a realistic timeline for completing all necessary tasks leading up to the big day, it's essential to stick with it. This means planning to meet deadlines and knowing when to delegate specific responsibilities so that everything runs smoothly without adding too much stress.
Having someone else help with specific wedding-related tasks can also give you more time to focus on other things or relax before the event.
Frequently Asked Questions
What Are the Average Costs Associated With a Wedding?
The venue is one of the biggest factors in determining cost. Depending on location, size, and other amenities offered, rental fees for a wedding hall or outdoor space could range from $1,000 to $20,000 or more. 
Food is another significant factor when calculating price – catering usually runs about 50% of the total food costs for the reception.
Don't forget about transportation for guests – limousines and party buses tend to be pricey but provide convenience and entertainment.
What Is the Best Way to Involve Family and Friends in the Wedding Planning Process?
Ensure that each family member demonstrates their strengths when delegating tasks and responsibilities. Someone with strong organizational skills can create a budget plan.
At the same time, another who loves crafting might oversee decorations, giving them something meaningful to do without taking away from the couple's vision or feeling as though they are being micromanaged. 
Establishing designated roles also keeps expectations clear, so there won't be any miscommunication or misunderstandings further down the line – a brilliant idea for everyone involved!
How Far in Advance Should Wedding Invitations Be Sent Out?
To ensure your guests have time to plan their attendance, send out save-the-dates 6 months before the event, including relevant information such as date, location, and website address. 
8 weeks before the day of celebration is when invitations should be sent; this ensures adequate time for guests to RSVP and organize any necessary travel arrangements if needed.
How Can I Stay Organized Amid Wedding Planning?
Staying organized during planning is key to creating a timeline that works for you and your partner. Here's how:
• Create a master document/spreadsheet for tasks and deadlines to stay organized.
• Break down big projects into smaller pieces for easy completion. 
• Delegate tasks to family/friends or enlist professional assistance if budget permits.
• Schedule regular date nights and/or take mini-vacations to remind you why you are getting married.
Final Thoughts
The journey towards a magical wedding day demands a well-organized timeline. To achieve clarity in the process, it's crucial to visualize your tasks.
Let your loved ones lend a helping hand wherever they can. And to ensure heartfelt thanks are conveyed to guests, have someone review thank-you notes before mailing them.
Dial into all the resources available to make the big day unforgettable. It's your moment to shine, and a little support goes a long way.