As you plan your walk down the aisle, exchanging vows, and dancing the night away, one detail might be lingering in the back of your mind: finding the perfect wedding favors.
A delightful token of appreciation, wedding favors are a small yet significant way to share your love story and gratitude with the people who've come together to celebrate your special day.
But with countless ideas and options floating around, how do you find the favors that will surprise your guests and leave a lasting impression?
From personalized keepsakes to delectable treats, we've got something for every style, budget, and theme.
This blog post is your all-access pass to the world of wedding favor inspiration, complete with reviews and insights to help you make the best decision for your big day. 
Personalized Mementos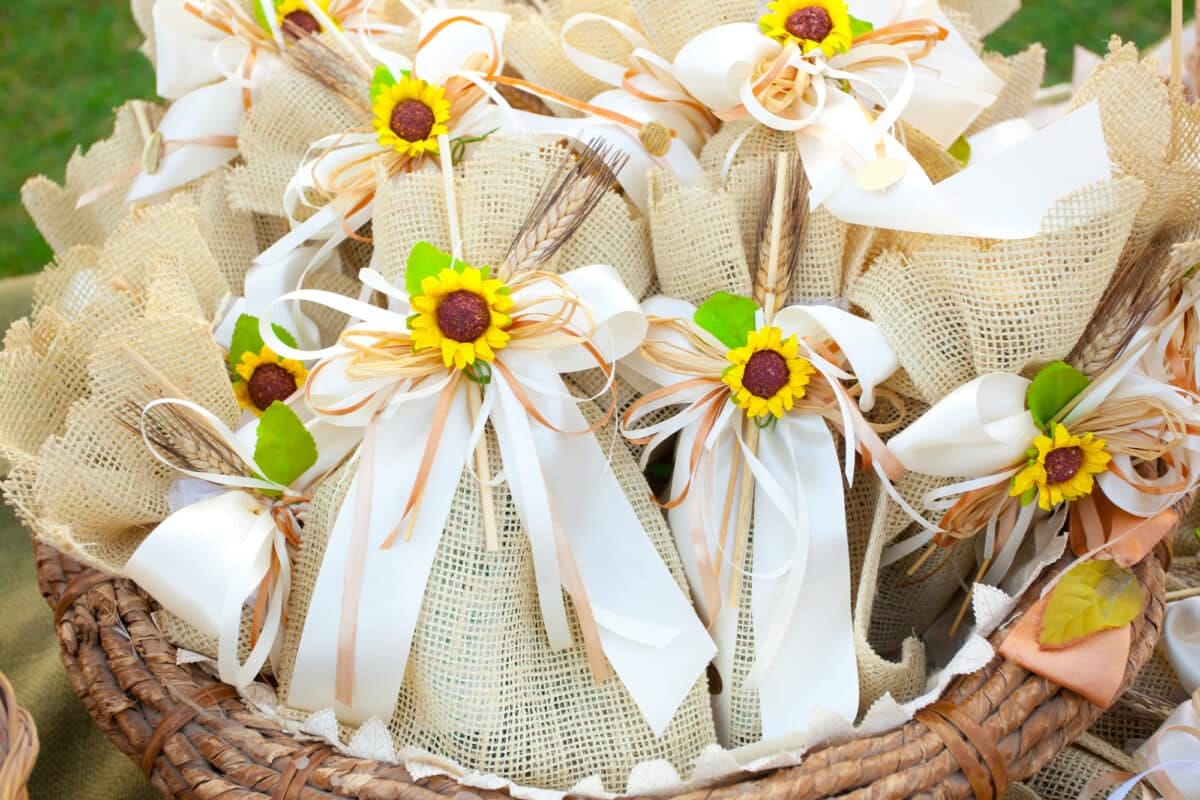 Engraved jewelry is a timeless keepsake that your guests will cherish long after the big day. From bracelets to cufflinks, there are many options available to suit any style or budget.
One great option for bridesmaids and female guests is a customized necklace with each person's initials or name.
Consider cufflinks engraved with their initials or a special message for groomsmen and male guests. 
Another idea is to give everyone matching keychains with the date of your wedding etched into them – practical yet meaningful!
Customized photo frames are another popular choice for wedding favors. You can have them made in various sizes, shapes, and colors to match your theme or décor.
Include a picture from your engagement shoot or opt for blank frames so that guests can put in their favorite memory from the night.
Personalized mementos make great wedding favors because they show your appreciation for your guests' attendance while also giving them something sentimental to remember the occasion by.
Whether it's an engraved piece of jewelry or a custom-framed photo, these gifts will surely be cherished by all who receive them.
Edible Treats
Personalized cookies are also a great option, and they can be tailored to match the event's colors and theme.
These edible treats will surely leave a lasting impression on your guests! I'd highly recommend either of these options for your wedding favors.
Gourmet Chocolates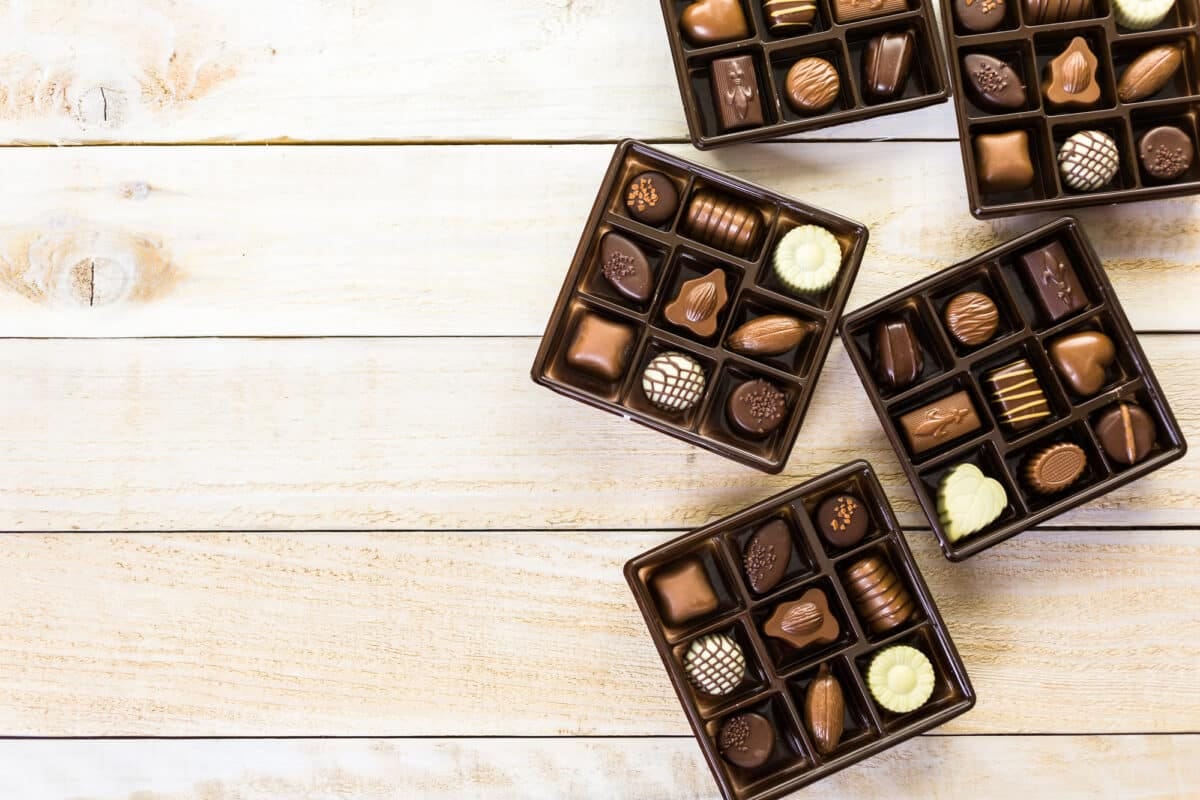 Gourmet chocolates are the perfect edible treat that delivers both taste and elegance.
With so many chocolate varieties available, you can easily find one that suits your personal style and budget.
From dark chocolate truffles to milk chocolate sea salt caramels, there's no shortage of delicious options when it comes to gourmet chocolates.
You could even consider offering a variety of flavors so that each guest gets their own unique experience. 
Some popular choices include hazelnut praline, raspberry ganache, and champagne-infused truffles.
Regarding packaging options, there are plenty of ways to make your chocolates look as good as they taste.
Consider placing them in mini boxes tied with ribbon or personalized wrappers featuring your name and wedding date. 
If you're looking for a classic yet decadent wedding favor idea, gourmet chocolates are sure to impress your guests.
With endless flavor possibilities and creative packaging options, these treats will leave a lasting impression long after the reception has ended.
Variety of Kits
One thing to consider is whether you want a DIY kit or pre-made favor.
While DIY kits allow your guests to get creative and have fun assembling their gifts, pre-made favors can save time and effort on your end.
It ultimately depends on how much involvement you want in the process.
Another factor to consider is themed kit options. Many companies offer kits based on specific themes such as beach weddings, rustic weddings, or even Harry Potter-inspired weddings!
This allows you to tailor your favors to fit seamlessly with your wedding vision.
Themed kits are also great because they can help narrow down your options if you're overwhelmed by all the choices.
One popular option for themed kits is the DIY Bath Bomb Kit. With this kit, guests can create luxurious bath bombs infused with their choice of essential oils and colors.
It's perfect for a spa-themed bridal shower or bachelorette party too! 
Another great option is the DIY Hot Cocoa Kit – with mason jars filled with cocoa mix, mini marshmallows, and candy cane stirrers.
Your guests can cozy up at home during those chilly winter months while thinking back on your special day.
When it comes to choosing DIY kits for wedding favors, the possibilities are endless.
Whether you want something classic like candles or something more unique like the hot cocoa mix, there's sure to be an option that fits both your style and budget. 
And don't forget – getting crafty with these kits can make for some unforgettable memories for both you and your guests!
Personalization Options
One way to add a personal touch to your DIY favor is through engraving or embroidery.
Engraving lets you etch names, dates, or even short messages onto items such as keychains or wine glasses. 
Embroidery works well on fabrics like handkerchiefs, tote bags, or hats, where initials or monograms can be stitched in contrasting thread colors.
Speaking of monogramming vs initials – this is another way you can personalize your DIY favors.
Monogramming involves combining three letters (usually first initial, last initial, middle initial) into one design element. 
Initials simply use one letter per person's name. Both options are great ways to make each gift feel more unique and special.
Another option for personalizing your DIY favors is incorporating photos into the design. You could include pictures of the happy couple or individual guests themselves!
This works particularly well with photo booth-themed kits allowing guests to take silly photos throughout the night and turn them into fridge magnets or other keepsakes.
There are many different ways you can personalize your DIY wedding favors beyond just adding names and dates. 
Practical Gifts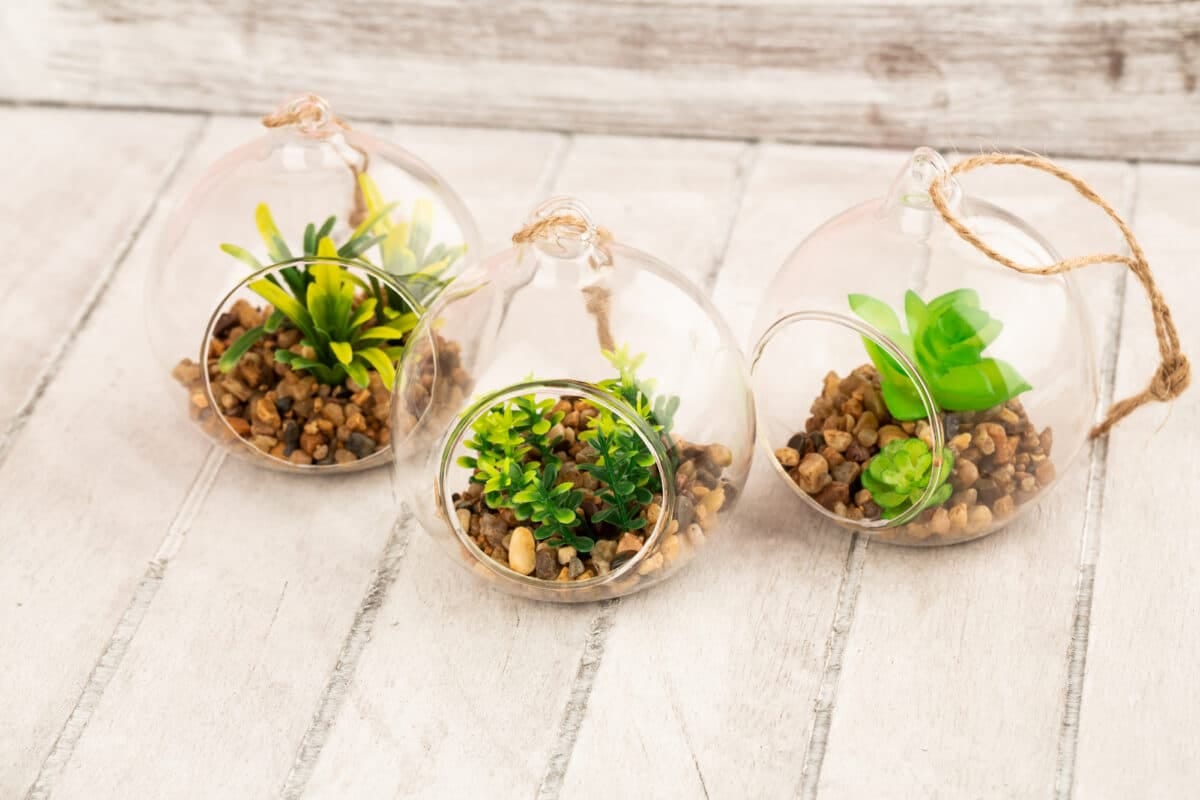 One idea is personalized keychains or bottle openers. These items are affordable, easy to customize, and something your guests will use daily. 
Plus, they'll never forget your big day whenever they reach for their keys or pop open a cold one.
Another great option is succulents or small indoor plants. Not only do these add greenery to any home, but they're also low maintenance and long-lasting.
You could even attach a cute tag with your name and wedding date for an extra touch.
For those wanting to splurge a little on their practical favors, consider gifting custom tote bags or reusable water bottles.
Both items are eco-friendly and have endless uses beyond just carrying groceries or staying hydrated. Your guests will appreciate the thoughtfulness behind such thoughtful gifts.
Practical wedding favors have become popular with many couples opting for useful and lasting mementos over traditional trinkets. 
Frequently Asked Questions
How Much Do Wedding Favors Typically Cost?
The cost of wedding favors can vary greatly depending on your chosen type and quantity.
However, many DIY favor options can help keep costs down while still providing guests with a memorable token of your special day. 
From handmade candles to personalized cookies, endless creative ways exist to show appreciation for your guests without breaking the bank. 
Is it Appropriate to Give Different Favors to Different Guests?
Giving different favors to guests is a tricky decision that requires careful consideration.
It's like choosing between two dishes in a fancy restaurant, where one dish looks more appetizing but comes with an extra cost.
While it may seem tempting to give all your guests the same favor, guest preferences should always be considered. 
Some may appreciate practical gifts like personalized mugs or keychains, while others might prefer edible treats like chocolates or mini bottles of wine.
However, budget constraints can limit your options and force you to stick to a single type of favor for everyone.
Can Wedding Favors Be Personalized With Guests' Names?
Personalized packaging is a great way to add an extra touch of thoughtfulness to your wedding favors.
DIY customization, such as creating custom labels or tags with guests' names, can make each guest feel special and appreciated. 
How Far in Advance Should Wedding Favors Be Ordered?
Most vendors recommend placing your order at least 2-3 months before your wedding date.
However, if you're short on time or encounter unexpected delays, rush options may be available for an additional fee.
Just be sure to factor in these costs when budgeting for your favors. 
It's essential to plan ahead and give yourself plenty of time when ordering wedding favors to avoid any last-minute stress or disappointment.
Are There Any Cultural or Religious Considerations to Keep in Mind When Choosing Wedding Favors?
Etiquette and sensitivity are key in ensuring guests feel appreciated without offending their beliefs or values.
For example, if you're having a multicultural wedding, consider incorporating elements from both cultures in your favor choices. 
Be mindful of your guests' dietary restrictions or preferences when selecting edible favors.
Approach the selection process with an open mind and heart, seeking to honor and celebrate the diversity within your guest list.
Final Thoughts
From personalized wine glasses to custom-made candles, these favors will leave a lasting impression on your guests. But how much should you spend?
Well, that's entirely up to you and your budget. Wedding favors can range from a few dollars to several hundred dollars per guest.
It's also important to consider cultural and religious sensitivities when choosing your wedding favors.
For example, some cultures may not appreciate alcohol-related gifts, while others may prefer more traditional items like sweets or small trinkets.