The anticipation builds as you glide your fingers across the envelope, breaking the seal to reveal the first glimpse into a couple's special day.
The wedding invitation is so much more than just a piece of paper. It's a sneak peek into a world of love and celebration, a heartfelt request for your presence, and a keepsake for years to come. 
But with the world of wedding invitations evolving at a rapid pace, couples are often left pondering: should we go the DIY route or enlist the help of professionals?
In this blog post, I'll delve into the artistic realm of DIY invitations, exploring the endless possibilities for customization and personal touches while also shedding light on the polished expertise that professional services offer.
From costs and time constraints to creative freedom and attention to detail, we'll weigh the pros and cons to help you make an informed choice that reflects your unique wedding vision.
So, buckle up, and let's embark on this journey to find the perfect wedding invitations that will have your guests counting down the days until your unforgettable celebration
Cost and Budget Considerations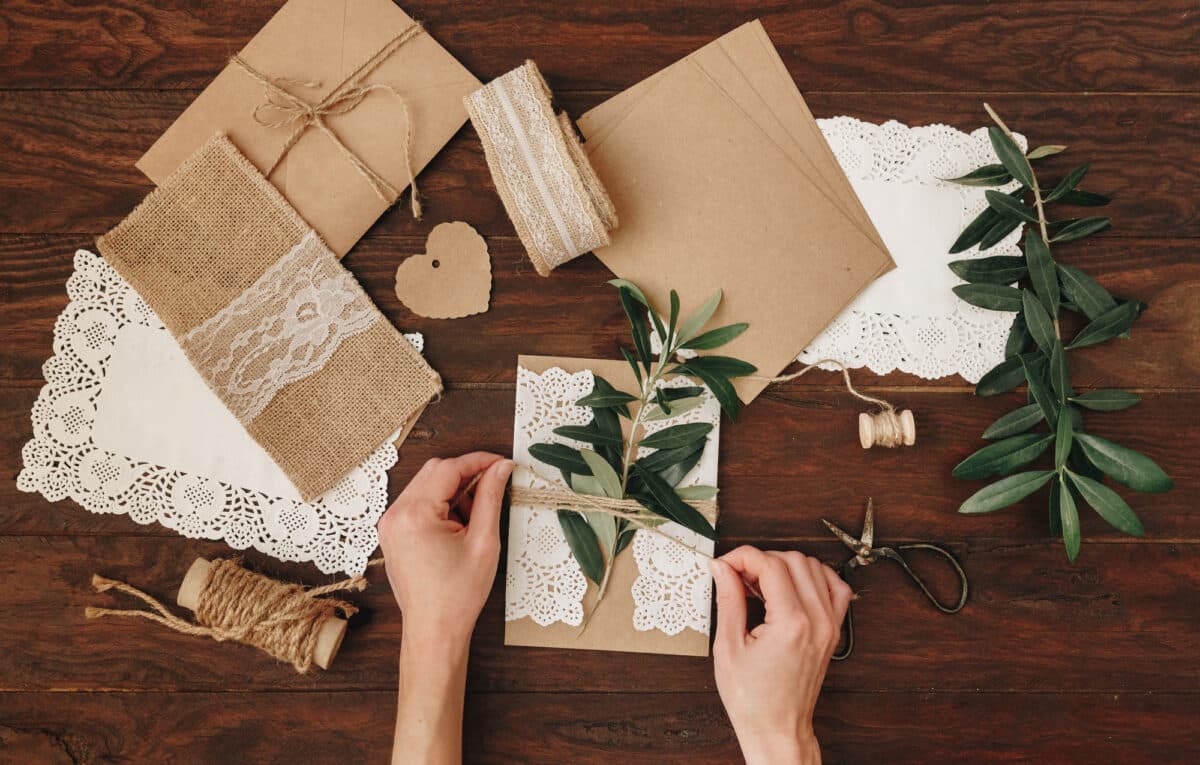 One of the main factors that may influence your decision is cost. Invitations are just one aspect of the overall budget for your special day, but they can quickly add up in expenses.
DIY invitation templates offer an affordable option for couples who want to save money on their wedding invitations.
You can find many free and inexpensive templates online, and with some creativity and personalization, you can make them look unique and stylish. 
However, remember that DIY invitations require time, effort, and skill.
If you're not confident in your design abilities or don't have access to high-quality printing equipment, it could cost more than expected.
On the other hand, hiring a professional printing service guarantees high-quality results without any stress or hassle.
They have the experience and expertise to produce beautiful invitations that reflect your style and vision. 
However, this convenience comes at a price, as professional printing costs can be much higher than DIY options.
It's important to consider how much of your wedding budget you're willing to allocate toward invitations.
When deciding between DIY versus professional wedding invitations, cost should be considered.
While DIY invitation templates provide an affordable alternative, they require time and skill, which may result in unexpected costs. 
Hiring a professional ensures top-notch quality but also entails higher printing costs.
Time and Effort Required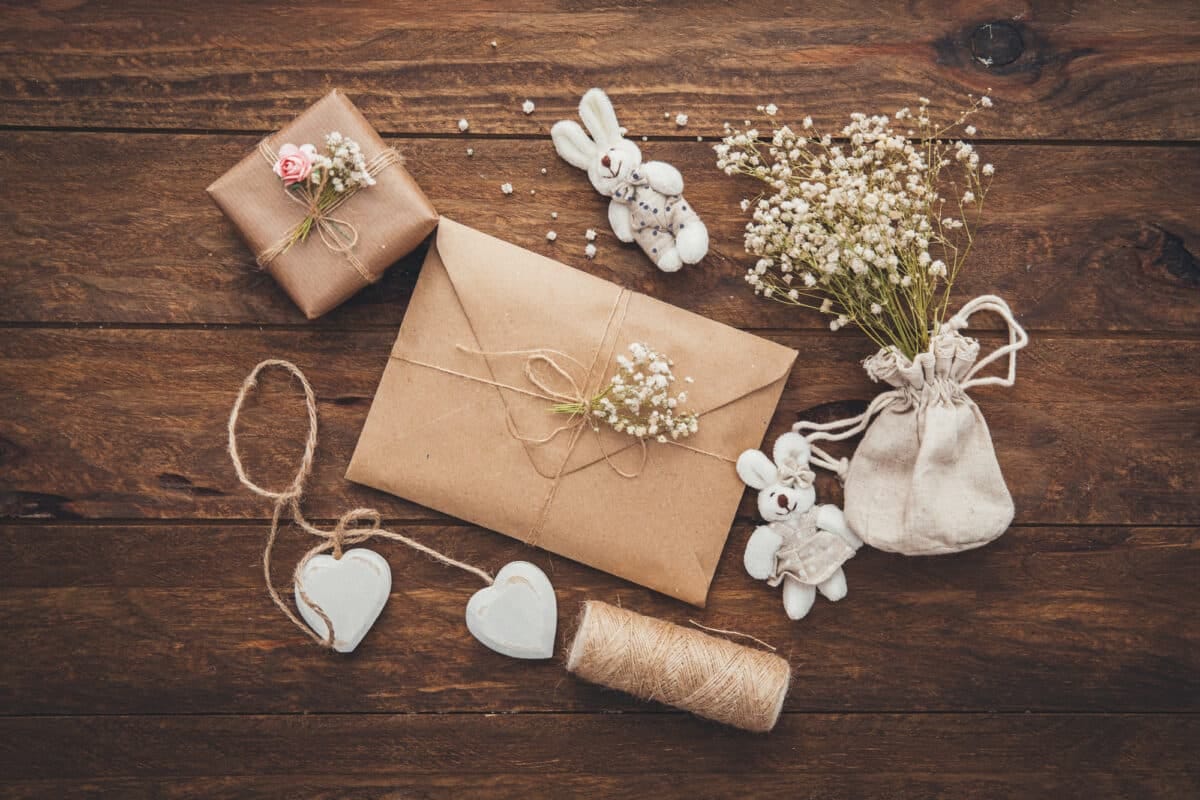 DIY invitations can be a great way to save money and be creative.
However, they can require a lot of time and effort, from picking a design and gathering materials to assembly and addressing. 
Professional invitations are a bit pricier but can be done quickly and easily, requiring far less effort.
The cost and convenience make professional invitations popular for couples wanting to save time and effort.
DIY Invitations
Designing and printing your invitations takes time. You'll have to spend hours researching paper types, fonts, graphics, and layouts that fit your theme.
Not only that but also consider the amount of time spent assembling each invite by hand – cutting, gluing, tying ribbons or bows.
It can quickly become overwhelming if you're not prepared for it.
There's also no guarantee that your end product will look professional. Even if you are confident in your design skills, printing at home can result in smudged ink or misaligned text.
Once again, this means extra time spent correcting errors which could delay sending out your invitations.
While creating your invites might save money upfront compared to hiring a professional stationer service.
However, don't forget to factor in all costs, such as materials (paper stock/envelopes/ink), postage fees, including RSVP cards & envelopes, alongside any additional embellishments needed, such as wax seals/stamps, etc., which can add up quickly when purchasing them separately.
While DIY invitations sound enticing initially because they offer endless creative possibilities and budget-friendly options – remember that they require patience and attention to detail.
Professional Invitations
Working with a professional stationer can alleviate some of the stress of creating your invitations.
With design options ranging from modern and minimalist to traditional and ornate, working with a professional allows you to select from an array of styles that match your vision.
Printing options are varied as well. There's digital or offset printing, foil stamping, letterpress – all choices available when partnering with a stationer.
Using a stationer means you won't have to worry about spending hours on research or assembly since they care for you.
They will handle everything, from designing your invite down to mailing them out if needed.
This means more time for other important aspects of wedding planning while still having control over customizing your invites.
While professional invitations may initially cost more than DIY alternatives, don't forget that quality comes at a price.
Working with a reputable stationer ensures that every detail is taken into account from paper choice to print quality resulting in stunningly crafted invitations. 
By eliminating potential errors found in DIY methods such as misaligned text or smudged ink – there's also no risk of delays caused by mistakes!
Opting for professional invitations provides numerous benefits beyond just saving time and effort compared to doing it yourself.
It guarantees top-notch quality and gives couples peace of mind knowing that their invites will look exceptional without any added stress during the process.
Final Decision: DIY or Professional Invitations?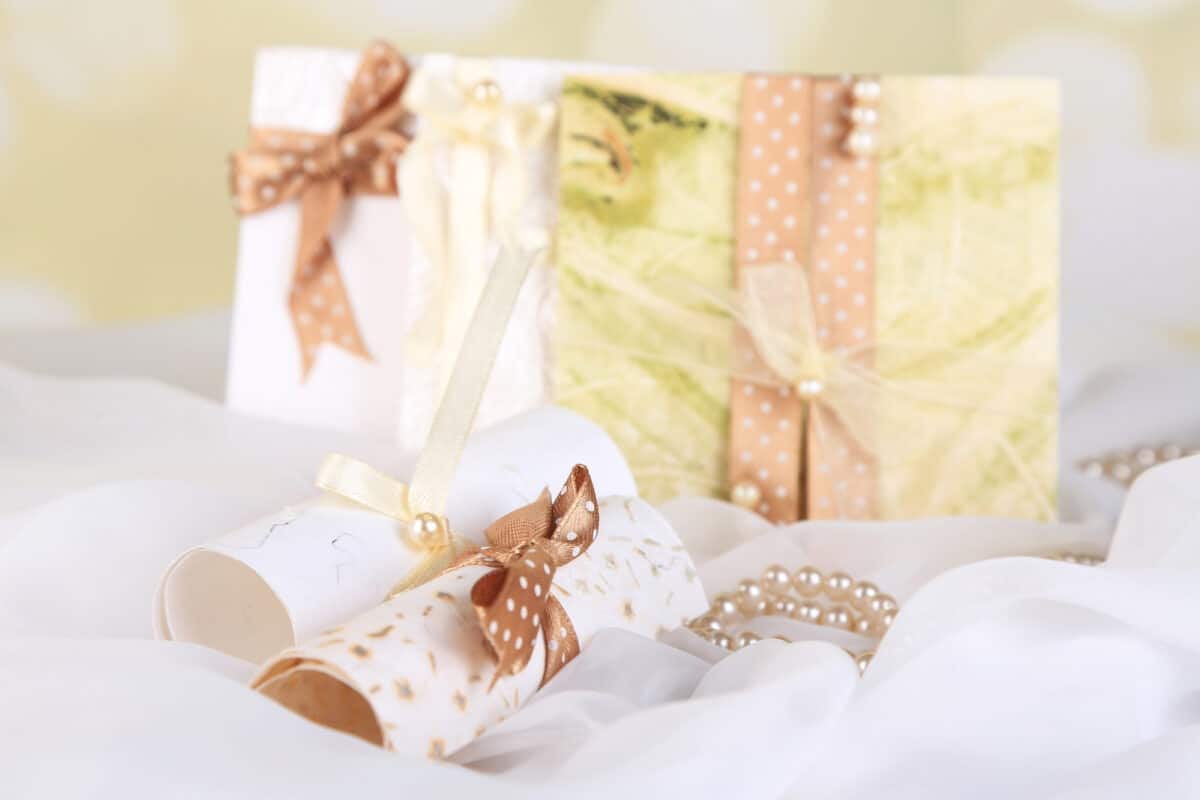 When deciding between DIY or professional invitations, factors include budget, time constraints, and personal preferences.
While DIY invitations can be cost-effective and offer a personalized touch, they require more effort and may not look as polished as professionally printed ones. 
If you decide to go the DIY route, there are some tips for success that can make the process smoother. First off, you need to start early to avoid feeling rushed or overwhelmed.
Then you need to choose a simple design to execute well without being too basic or boring.
Most importantly, invest in quality materials such as cardstock and envelopes to elevate your final product.
For those who opt for professional invitations, working with an experienced designer or printer can help bring your vision to life while also providing valuable guidance on etiquette and wording.
With this option, you'll have access to a wider range of paper options and printing techniques that can add elegance and sophistication to your wedding stationery.
Whether you create them yourself or enlist professionals to do it for you, take pride in knowing that your guests will receive something beautiful that reflects your unique style and love story.
Frequently Asked Questions
How Do I Choose Between a DIY and Professional Invitation Design?
Before delving into the pros and cons of each option, it's important first to determine your priorities in these areas.
If saving money is crucial, then a DIY approach may suit you better. 
However, if having complete creative control and access to high-quality materials is important for you, investing in a professional designer may be worth considering.
The decision should ultimately align with your overall wedding vision and priorities.
What is the Average Cost Difference Between DIY and Professional Invitations?
While DIY invitations may seem cheaper at first glance, keep in mind that the overall costs can pile up quickly if you don't have enough time or skills to create them yourself.
On the other hand, hiring a professional designer might be more expensive upfront, but it guarantees high-quality materials and expert craftsmanship that will surely impress your guests. 
How Long Does it Typically Take to Create DIY Invitations?
Utilizing pre-made templates can significantly reduce design time compared of starting from scratch.
However, designing your own template allows for a more personalized touch and may take longer. 
The number of guests you invite will also impact how long it takes to create each invitation.
A good tip is to start early to avoid feeling rushed or overwhelmed. 
Can I Customize My Professional Invitations to Match My Wedding Theme?
From custom colors, fonts, graphics, and paper materials to embellishments like ribbons, lace or metallic foil, there's no limit to creativity with professional invitations.
Professional invitation designers can guide you through every step, from conceptualizing your ideas to providing mockups and proofs until everything looks perfect.
What Type of Customer Support Do Professional Invitation Designers Offer?
When choosing between DIY and professional wedding invitations, many couples are concerned about the level of customer support they can expect from a designer.
It's understandable – after all, this is one of the most important days of your life! 
When it comes to creating beautiful wedding invitations, no detail should be overlooked – and that includes providing exceptional service to every one of our customers.
Final Thoughts
Deciding between DIY and professional wedding invitations ultimately depends on your personal preferences, budget, and time constraints.
If you have artistic skills and enjoy crafting, DIY invitations can be a fun and cost-effective option. 
However, remember that they can also be time-consuming and may not turn out as polished as professionally designed invites.
Professional invitation designers offer expertise and customization options that can make your invitations truly unique and tailored to your wedding theme.
While they may come at a higher cost than DIY invitations, the end result is often worth it for couples who want their invitations to set the tone for their special day.