Getting married is one of the most important events in a person's life.
Therefore, it's not uncommon for Christians to want to solemnize their union before God in a church as an act of their faith.
However, getting married in a church is slightly different from a civil wedding. There are often extra requirements to meet.
To ease the burden, this post will answer the question: do you need a birth certificate for a church wedding?
It will also highlight other requirements you'll need to meet to marry in a church.
Do You Need A Birth Certificate To Get Married In A Church?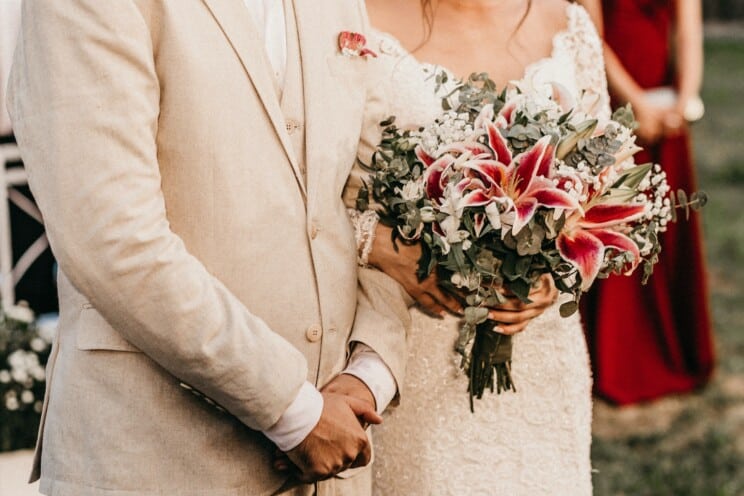 All Catholic churches and most pentecostal churches do not require you to submit a birth certificate before getting married in their church.
Nevertheless, you might need a birth certificate to apply for your marriage license.
Depending on your county, you'll need to use it as a means of identification when applying for a marriage license.
Still, there are different denominations in the Christian religion so it's best to check in with your parish authorities.
What Is A Birth Certificate?
A birth certificate is an official document that records the details of a person's birth.
It contains information like the person's name, date of birth, place of birth, and parents' names.
How Do You Get A Birth Certificate?
Birth certificates are usually issued for free once a child is born.
The hospital officials will give the child's parents a form to fill out and, depending on the county, will have it issued and mailed out.
However, individuals who have lost theirs or can not get to theirs at the moment can apply for new ones.
To apply for a new birth certificate, you will have to contact the vital records office in the state you were born in.
Depending on the state or county's rules, you might be asked to fill out an online form, mail some documents, and pay some money.
Documents You'll Need For A Church Wedding
If you're planning on getting married in a church, here are some documents you'll need.
Marriage License
Your marriage license represents your legal right to get married. It's one of the key documents you need.
You can only apply for a marriage license in the county you wish to get married. You'll need to visit the county clerk's office to do this.
Once there, you'll present proof of identity (this is where your birth certificate might come in handy; some counties demand that you submit your birth certificate as your proof of identity), fill out a form and pay an amount of money.
Marriage licenses sometimes take a while to be released and usually have a validity period. Hence, you should apply for the license at least three weeks before your wedding date.
Baptismal certificate
Most churches will demand that both of you submit your baptismal certificates. Some might also demand that you submit your communion and confirmation certificates.
Important Note:
If only one of you is a baptized Catholic, you'll have to file a dispensation form.
If you're a baptized Catholic, but your partner is a baptized non-Catholic, you will need to obtain a "Permission to Enter into a Mixed Marriage Form" from the parish authorities.
If your spouse is not baptized at all, suppose they're atheists, Jews, or Muslims, you will need to file for a "Dispensation From Disparity of Cult Form."
Marriage Class Certificate
Most churches require that potential couples take a marriage class before getting married.
This course may run from 3 weeks to 6 months. It will cover concepts like Christian values, the role of each party in building the home, raising godly children, and the like.
Without the certificate from this course, the church won't wed you.
Affidavit of Freedom To Marry
This document is signed by two witnesses who can testify that the couple is fit to marry each other.
By signing this document, the witnesses (preferably the couple's parents or relatives) confirm that the bride and groom are unmarried, unrelated, and marrying of their own free will.
Frequently Asked Questions
How long will it take to get my birth certificate?
The time it'll take to get your certificate will vary depending on where you were born.
Nevertheless, you can work with a time frame of 5 to 15 working days. 
When applying for a birth certificate, cross-check the mailing address.
A mistake in the mailing address can delay your certificate's delivery. 
Can someone help me apply for my birth certificate?
Someone may request your birth certificate on your behalf if:
They're your parents, as stated in the birth certificate
They've got written authorization from you, or any of the parents stated on the birth certificate
Do we have to take a marriage class even if one of us is not a Christian?
Yes, you do.
Most churches will not marry you and your significant other if you do not present the marriage class certificate.
The major qualification for this class is that one of you be a member of the church.
Can a wedding between a Catholic and a non-Catholic be held in a Catholic church?
Yes, a wedding between a Catholic and a non-Catholic can be held in a Catholic church.
However, you should note that a wedding between a Catholic and a person who isn't baptized won't be considered a sacrament. 
Final Thoughts
A birth certificate is not a requirement for a church wedding. But, you might need it when applying for your marriage license.
If you can't find your birth certificate, you should apply for it at least six weeks before the wedding date.
Applying this early will allow enough time for your birth certificate to get to you, and for you to apply for the marriage license.
Lastly, documents and requirements for a church wedding differ between dioceses and churches.
To avoid any complications, make sure to check with the appropriate authorities while planning your wedding.