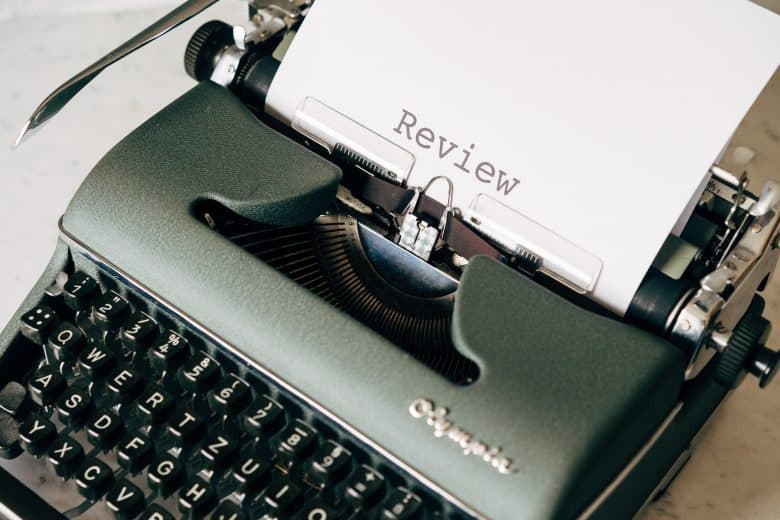 Online reviews are dominating the way consumers choose which services to invest their money in. One of the most influential sites is Google.
Wedding vendors are always asking me how to request Google reviews for their wedding business. When they follow my advice, their conversion rate for getting 5-star reviews from newlyweds increases significantly.
What options do you have when your clients forget to leave a comment? Or instead, they've left feedback on Facebook or Yelp instead of Google?
I have some actionable tips on how to request reviews for your wedding business on Google. But first, let's take a look at why Google reviews hold such importance.
Why Google Reviews Matter
When you're running a wedding business, whether you're a wedding planner, videographer, or photographer, reviews are crucial for producing revenue.
Now, I'm not telling you to shun any comments left on other sites — these are still important. However, on some websites, like Yelp, a portion of the reviews remain hidden if they're deemed less helpful or inaccurate.
If you're relatively new to the wedding industry and don't have many reviews yet, potential clients will see even less, which could deter them from choosing you.
So, why are Google reviews so critical?
Google is our primary way of acquiring information — it processes about 63,000 searches per second. What's more? Google doesn't hide any reviews from potential clients, whether they're good, bad, or ugly.
If you haven't already, sign your company up for Google My Business — an upgraded version of Google Places for Business. From there, you can manage your business information, which appears in maps and searches.
Once an individual searches, they'll be able to see all of your information, such as your address, phone number, and reviews. If you want to know how to book more weddings, this is the place to be.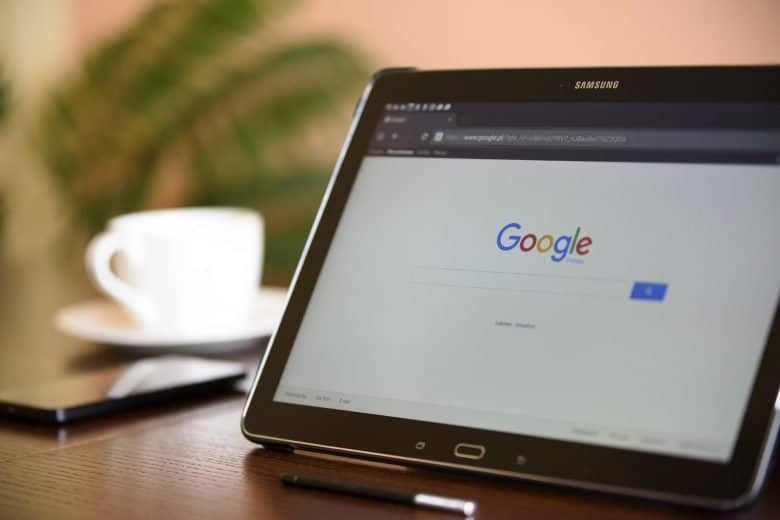 How To Request Reviews for Your Wedding Business on Google
You have several ways to go about requesting reviews for your wedding business. It helps to be a bit creative within certain boundaries — you don't want a bad comment because you pushed too hard.
Below are a few of my top tips on how to get reviews on Google:
#1. Give 100 Percent
This one is easy but necessary, nonetheless. Good feedback comes from an exceptional experience, brought by incredible service.
Providing a mediocre service and then requesting a review is kind of like jumping out of an airplane without a parachute. It's a guarantee for three stars or less.
I know that you love your business and strive to give 100 percent, but I always recommend giving more. Give your clients plenty of reasons to leave a five-star review.
This is also one of my secrets on how to get wedding video clients — when a couple has a good experience, they're more likely to recommend you.
#2. Timing Is Everything
Once you've wrapped up your contract or service for your client, it's time to ask for a review. However, there's a fine line between asking too early and too late — either way, it can decrease your chances of getting a great comment if your client even leaves one at all.
When asking too early, you may be disturbing the moment for the happy couple. For example, reminding them to leave a review while they're eating their cake or posing for a picture is a big no. At least wait until they're back from their honeymoon!
It could also be that they haven't experienced the full benefits of your service, which could impact the number of stars they'll give you.
Ask too late, and the initial impressiveness of your product or services might have faded — and they'll leave four stars instead of five.
I'd say the best time would be once you've finished your service. Thank the happy couple for business, and tell them that you'd appreciate a review if they enjoyed your product.
#3. Utilize Email Marketing
Having an email marketing campaign makes it almost too easy to ask for reviews while nurturing your leads.
Once you're finished working with the couple, send them an email, encouraging them to write a review if they enjoyed your service. Thank them, and perhaps even complement their wedding — if appropriate — and say that you'd appreciate a review.
Keep in mind that it's essential to give them a link showing where to leave a review — you could even incorporate a link in your auto signature. Otherwise, they may get discouraged by having to spend time searching and maybe even leaving their feedback on a different site.
#4. Don't Be Afraid To Ask Clients To Copy and Paste
Sites like The Knot and WeddingWire are good for building your presence in the wedding industry. However, Google is still where you'll get higher click-through rates.
Because of this, never be afraid to ask your clients to leave a review on Google, too. You can do this by first thanking them for the kind words and feedback, then ask if they wouldn't mind pasting it into Google, too. Provide the link so that it becomes easier for them.
#5. Make It Easy to Get Google Reviews for Your Wedding Business
Sending your clients on a quest around the internet to find the right place to leave their comments won't get you far. Surprisingly, many businesses fail to provide the correct link, making it harder for clients to leave reviews.
Fortunately, getting a link that brings your clients directly to the review page is easy.
Here's the exact way that I recommend you should request reviews for your wedding business on Google:
Register your company on Google: Google will send you a postcard containing a code, verifying you're the owner. It may take a few days. If you're already registered, log in.
Create a short business name: Go to "info" and then "add a short name." It should be less than 32 characters and unique, though still relevant to your business.
Get your link: On your homepage in Google My Business, you'll see "Get more reviews" and a link. Copy it and send the link to your clients. It will take them directly to your review page on Google.
The Main Takeaway For Wedding Vendors Google Reviews
Knowing how to request reviews for your wedding business on Google is imperative for gaining new clients. Most consumers rely on reviews when choosing where to spend their money.
Because Google is a mecca for searches, it's often the first place consumers look for information about businesses.
Fortunately, requesting Google reviews for your wedding business is reasonably straightforward. Simply present your clients with a direct link to the review page, and they'll do the rest.