Your wedding day has come and gone. You've probably seen photos and video clips from your friend.
You booked a wedding videographer and so you're probably wondering about the length of time it takes to receive your edited wedding video.
How long does it take to get your wedding video back? The typical turnaround time for a couple to receive their completed wedding video is between 11 to 12 weeks. This might be shorter during off-peak periods but it can take longer during the busy Summer season. Editing a wedding video takes time.
The thing is, any of the answers I found seemed so complicated for such a seemingly simple question.
I couldn't figure out why this would be the case, so, I decided to create my own straightforward answer.
I figured it would be helpful to share my research here.
How long does it take to get a wedding video back?
I get it. You've spent a long time preparing and planning for your wedding. The big day finally comes around and while it was an amazing day, the weeks afterward may seem a little less chaotic.
Probably a lot less chaotic actually! As the days turn into weeks, and perhaps even months, you're left wondering, "where's my wedding video?"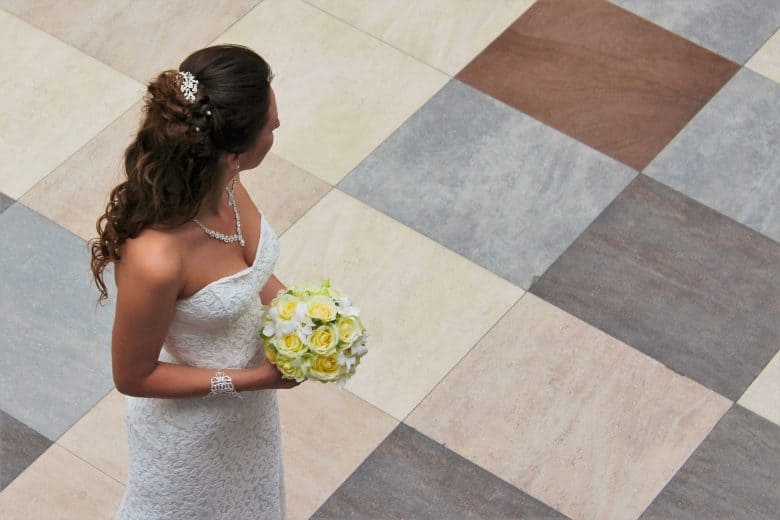 How long does it take to edit a wedding video?
During my research for this topic, I frequently saw the question being asked in a generic sense.
There seemed to be an assumption that all wedding videos, created by all videographers, would be edited and delivered within the very same timeframe.
The reality is that this is not how it works. I'll explain why below.
As a videographer, I recently heard from a bride approximately two weeks after her wedding.
She was wondering where her video was. I explained that the process takes approximately 11 to 12 weeks.
I didn't feel it was appropriate to mention that this had been communicated a few times to her in the lead-up to the wedding.
I guess it got lost in the detail. I'm a big fan of setting realistic expectations, so I like to mention delivery times to couples at various stages of the customer journey.
Anyway, she proceeded to tell me that her sister's wedding video, done by a different videographer in a different country was delivered two weeks after her wedding.
I further explained that every videographer has a different process, a different number of other weddings to film, and also, different levels of production standards.
She was happy with my explanation and continued to wait until her video was ready. She was delighted with the quality of the video once she received it and she later left a glowing review for me online.
Results of a poll about wedding video turnaround time
I created a poll within a group of wedding videographers where I'm a member. I asked, how long is your average turnaround time to deliver wedding videos to your clients?
I received 81 responses. Here is a breakdown of the results:
| | |
| --- | --- |
| Typical Delivery Time (weeks) | % |
| 15+ | 7.4 |
| 13 – 14 | 3.7 |
| 11 – 12 | 25.9 |
| 9 – 10 | 18.5 |
| 7 – 8 | 14.8 |
| 4 – 6 | 18.5 |
| Less than 4 | 11.1 |
My survey findings for how long it takes to get your wedding video back.
As you can see from the table above, the main findings are:
Most wedding videos are delivered within 11 to 12 weeks from the date of the wedding.
Just over 1 in 10 wedding videos take 13 weeks or longer to deliver.
Just over 6 out of 10 wedding videos are delivered in 10 weeks or less.
It's not a perfect poll, but it does give a quick indication of what the typical wedding video turnaround times are.
Why does it take so long for couples to receive their wedding videos?
In peak months, videographers are usually filming many weddings, sometimes back to back. Between filming and admin work, there is less time available to edit.
Editing is a time-consuming and creative process. If there are 8 hours available to edit in a day, those 8 hours are hard to fill with creative editing. This is because editing can be mentally intensive. Videographers are only human and can struggle to maintain creativity for sustained periods of time.
Interruptions such as email and phone calls can break the concentration of an editor. It can take a little time to get back "into the zone" after an interruption happens.
The quality expectations that couples have for their wedding films have increased significantly in recent years. In other words, the editing process has become much more complex. This is especially true when editing a story-based wedding film as opposed to a linear, "as it happened" style of traditional wedding video.
Even after couples have been waiting many weeks for their wedding video, once they've watched and relived their wedding day, the vast majority will claim that it's definitely worth it to get a wedding videographer.
Good things often come to those who wait!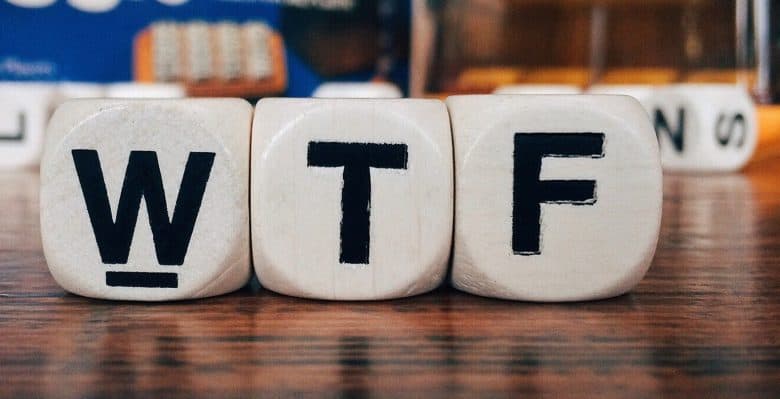 What should a couple do if they have been waiting a while for their wedding video?
The first thing a couple should do if they've been waiting a while for their wedding video is to review the correspondence they had with their videographer before and after the wedding.
The expected delivery time or turnaround time for the completed wedding films is usually mentioned either in the terms and conditions of the videographer's contract or within a conversation they had with the videographer. That conversation may have happened before or after the wedding.
Another place to check is the videographer's list of frequently asked questions (FAQs) – the expected delivery date might be stated within that particular section of their website.
If you cannot find any mention of a delivery date, I'd advise reaching out to the videographer and saying something like "hey, I know you're busy with other weddings but I'm wondering when we can expect our wedding films?
No rush or anything, we're just curious. Thanks so much, we're really looking forward to seeing it."
If you do find mention of a delivery date, and it is still within the timeframe, it's best to leave the videographer alone to keep editing.
If their editing flow is regularly interrupted because they have to answer lots of emails, it might only delay things further.
However, if the delivery date has elapsed and there is still no sign of your wedding film or you haven't heard from the videographer to give you a delivery update, then, you're very much entitled to reach out and ask if they have an expected date for delivery.
They're probably very close to finishing the films, so I'd suggest keeping the e-mail short and pleasant so that they can answer your question quickly and then return to editing.
Why does wedding video delivery time vary so much?
This is a great question. There are so many variables! Delivery times of wedding video will vary because:
Wedding videography is a creative process. Different videographers will have different approaches. Some will have a traditional approach, others a more cinematic approach and others will offer a more hybrid mixture of the two different styles. The traditional wedding videos usually take a shorter length of time to edit because there is less creativity involved. Conversely, beautiful cinematic wedding films take longer to produce because there are so many more artistic layers involved. The difference can be night and day.
However, this does not mean that traditional wedding videos will be delivered sooner than cinematic wedding films. Quite often, the opposite is true. Why? Usually, traditional-style wedding videographers charge less. So, they often book a much higher number of weddings to bring their income up to a more sustainable level. This leads to a bigger backlog of weddings to edit.
While wedding cinematographers generally take on fewer weddings than traditional wedding videographers, their films take longer to edit but they are often delivered quicker because they have less volume to edit. Confused yet? It's understandable if you are, there are so many variables at play.
If you're still reading down this far, I hope I've managed to break down the topic of turnaround time for the wedding video and made it a little clearer.
If you are a couple anxiously waiting for your wedding video to be completed, please be patient with your videographer. It will arrive, and it will be amazing!