Congratulations on your recent nuptials! It's time for one of the most exciting parts – planning your dream honeymoon.
This is your chance to unwind after the wedding whirlwind, soak in the joy of marital bliss, and start creating beautiful memories as a newlywed couple. 
But how do you choose the perfect honeymoon accommodations that reflect your unique style without blowing your budget?
Choosing your honeymoon accommodations is a decision that will significantly shape your first experience as a married couple.
From lavish luxury resorts and charming boutique hotels to cozy B&Bs and budget-friendly vacation rentals, the options are as diverse as they are overwhelming.
 Whether you're beach bums, culture vultures, adrenaline junkies, or wine connoisseurs, you've got a suite of tips to guide you toward your ideal honeymoon nest.
Determining Your Travel Preferences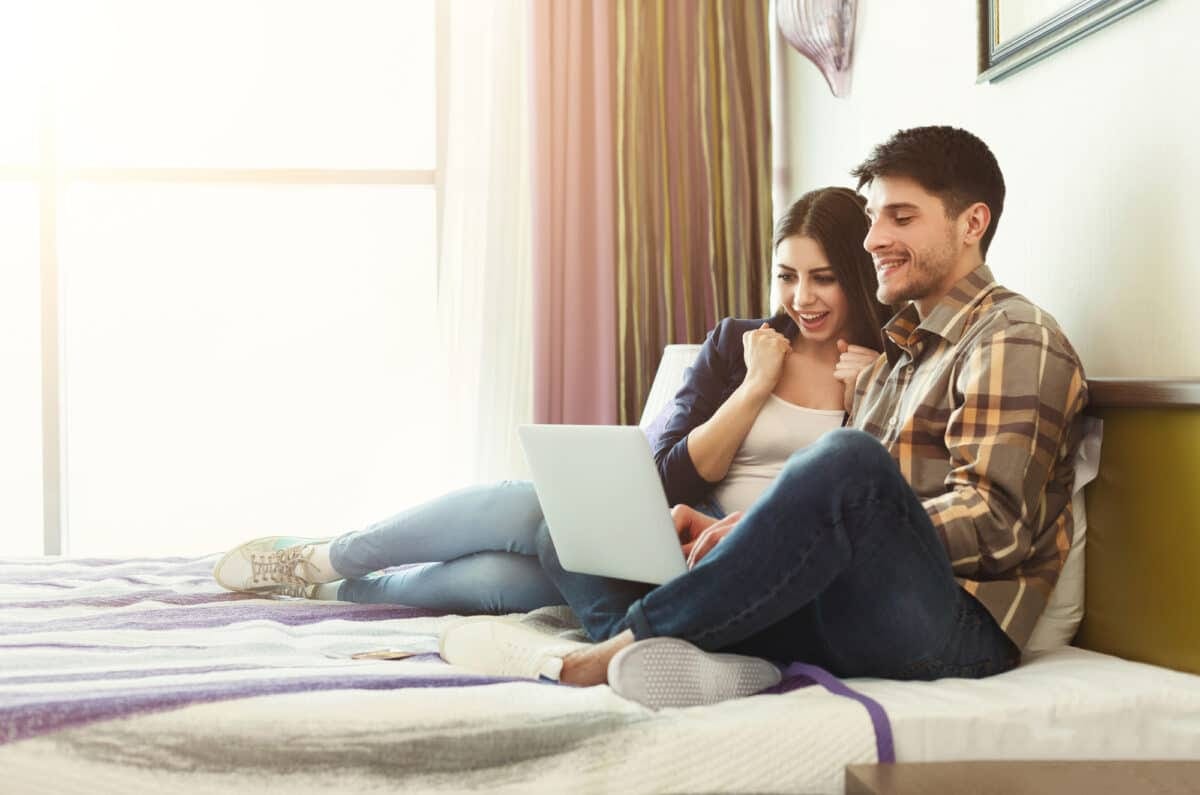 Discuss with your partner what kind of experience you want from this special trip. Identifying your travel personalities will help you narrow down the destination and accommodation types that suit you best.
Consider factors such as whether you prefer bustling cities or serene countryside settings, luxury hotels or cozy bed and breakfasts, adventurous activities, or relaxing beach days.
This way, when researching options online or consulting a travel agent, you'll have a clear vision of what you're looking for instead of getting overwhelmed by endless possibilities.
Reading Reviews From Fellow Travelers
By reading reviews from fellow travelers, you can gain valuable insights into the quality and atmosphere of each potential accommodation.
It is vital to consider review authenticity when browsing through feedback; not all opinions are genuine or unbiased.
Pay close attention to detailed reviews: The more descriptive a reviewer is regarding their experience, the better your understanding of what to expect at each location. Look for specifics on room comfort, cleanliness, staff interactions, and additional amenities.
Be mindful of negative experiences: Some negativity in reviews may be subjective – one person's preferences might differ from yours significantly. However, if there are recurring themes among several reviewers (e.g., poor customer service or unclean rooms), take them seriously, as they could impact your overall enjoyment of your stay.
Sort by recent dates: When looking at reviews online, sort them chronologically to first see the most up-to-date feedback. This way, you will know if any improvements were made over time or if specific issues still need to be solved.
As you conduct this research and read numerous travel reviews with your partner, keep an open mind while considering each accommodation option's positive and negative aspects. 
Searching for Special Deals and Packages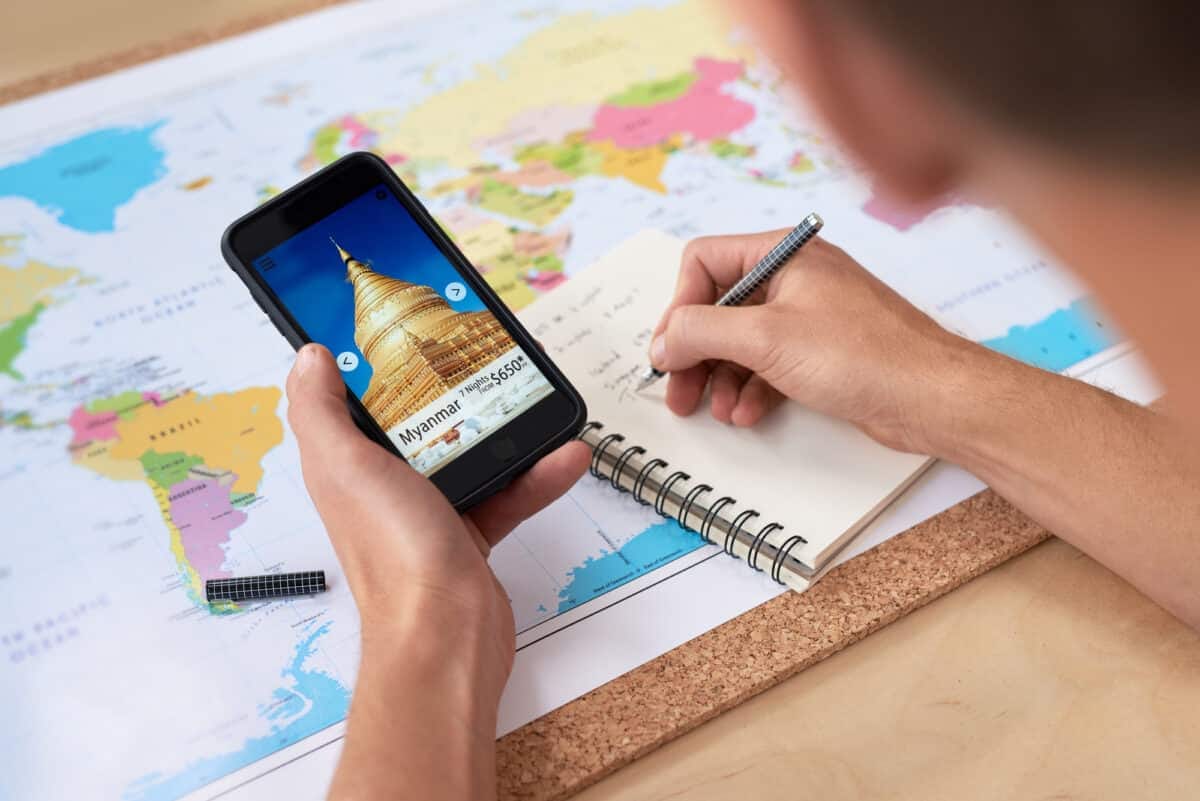 Many hotels, resorts, and travel websites offer promotions specifically for honeymooners. These may include all-inclusive packages with meals, activities, or even spa treatments bundled into one price.
Read the fine print and watch out for package pitfalls such as blackout dates or other restrictions.
As you explore different options for your honeymoon accommodations, remember to compare multiple offers before making a final decision.
This will ensure you get the best value possible without sacrificing quality or comfort during this memorable trip together.
Take advantage of discounts offered by loyalty programs or credit cards. Sometimes, they partner with hotels that provide exclusive benefits like complimentary breakfasts or room upgrades.
And most importantly – enjoy planning this exciting adventure with your partner!
Booking Early to Secure the Best Rates
Many hotels offer discounts and deals when you book in advance, so it's worth checking out. Plus, you can avoid any last-minute disappointments if the hotel is fully booked.
Having a reservation deadline in mind is also essential – especially if you're planning far ahead. This will ensure you don't miss out on any special offers.
It's important to remember that hotels are constantly changing their rates, so you'll need to keep an eye on prices if you want to get the best deal.
Cost-Saving Benefits
Booking early guarantees that you secure a place at your preferred location and offers numerous cost-saving benefits.
By implementing clever saving strategies such as comparing prices and taking advantage of discounts or promotions, you can allocate more funds for budget-friendly activities during your romantic escape.
Many hotels and airlines offer substantial savings for those who book well in advance – sometimes up to 50% off regular rates – making it much easier for newlyweds-to-be on tight budgets.
Planning every aspect of your honeymoon trip earlier also gives you ample time to research affordable yet unforgettable excursions and activities that will make your getaway even more magical without breaking the bank.
Early Booking Deals
Proactively and regularly checking for special offers puts you in a prime position to snag incredible discounts before other eager travelers snatch them up.
Don't forget to sign up for newsletters from your preferred hotels and airline companies – this will ensure you receive timely updates about upcoming promotions or sales events.
Reservation Deadlines
During all your eager planning and deal hunting, it's crucial to be mindful of reservation deadlines when booking early for your honeymoon.
It's also worth noting that cancellation policies may differ from one establishment to another.
While some might offer full refunds if you change your mind well ahead of time, others could impose hefty penalties for last-minute cancellations.
Prioritizing Your Must-Have Features
Just as music creates harmony with different notes coming together, so too should your accommodation be an embodiment of both partners' tastes and preferences.
The secret lies in striking the perfect balance between luxury and affordability while prioritizing must-have features.
This will help you find lodging that meets most of your requirements and sets the stage for an unforgettable honeymoon experience – all without breaking the bank!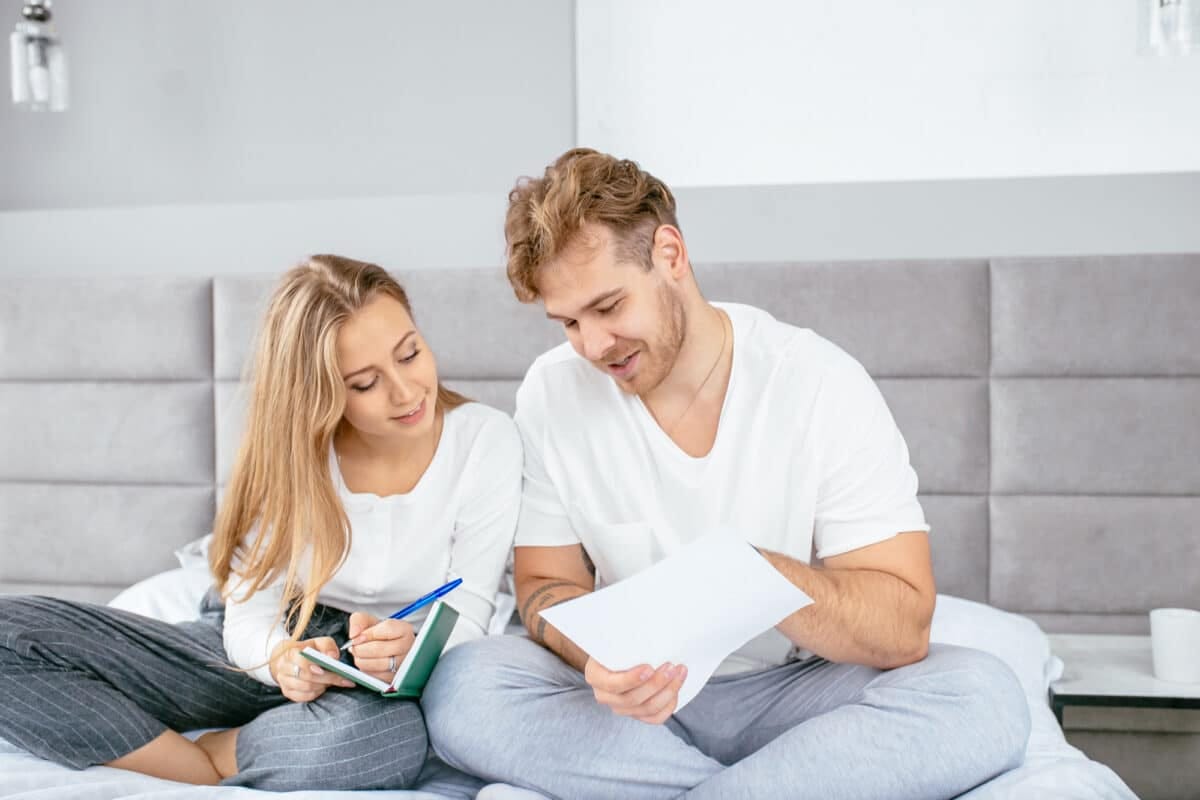 Frequently Asked Questions
What are Some Alternative Accommodation Options for Couples Who Want a Unique Honeymoon Experience?
Unique glamping sites offer the perfect blend of luxury and nature, allowing newlyweds to enjoy an intimate escape surrounded by breathtaking landscapes.
Eco-friendly retreats provide another exceptional choice for environmentally conscious couples looking for sustainable stays that minimize their carbon footprint while maximizing comfort and relaxation.
These one-of-a-kind experiences can create unforgettable memories tailored specifically to your tastes as you embark on your journey together as a married couple.
How Can I Ensure Privacy and Seclusion in Our Chosen Honeymoon Accommodations?
Consider booking secluded rentals that prioritize privacy.
Look for properties with private entrances, enclosed outdoor spaces like gardens or patios, and fewer neighboring units.
Research the surrounding area to find locations away from busy tourist spots or crowded neighborhoods.
Are Any Specific Travel Insurance Policies or Coverage Options Recommended for Honeymoon Trips?
It's essential to consider coverage benefits tailored specifically for honeymoon trips, as they may include options catering to newlyweds' unique needs.
Look for policies that offer trip cancellation and interruption protection, baggage loss or delay compensation, medical emergency assistance, and travel document replacement among other features.
What are Some Tips for Communicating with the Accommodation Staff to Arrange Special Requests or Surprises for Our Partner During the Honeymoon?
Effective communication with accommodation staff is essential to ensuring a memorable experience for your partner when planning honeymoon surprises.
Some helpful communication tips include contacting the hotel or resort directly before arrival, being clear and specific about your special requests, providing ample notice for arrangements, expressing gratitude towards the staff's efforts and confirming details upon check-in.
How Can I Balance Our Desire for Adventure and Exploration With the Need for Relaxation and Quality Time Together When Choosing Our Honeymoon Accommodations?
Embrace adventure, savor relaxation, and indulge in quality time with your partner by striking the perfect balance when choosing honeymoon accommodations.
Adventure budgeting allows you to allocate funds for thrilling excursions while reserving a portion for rejuvenating downtime.
Exploration and relaxation are achieved when you weave adventurous outings with low-key activities that foster connection and restfulness.
Final Thoughts
Choosing the perfect honeymoon accommodations is a delicate dance that involves considering your style and budget.
By exploring alternative options, ensuring privacy, obtaining suitable insurance coverage, communicating with staff for special arrangements, and striking the right balance between adventure and relaxation, you can create an unforgettable experience tailored just for you and your partner.
To paraphrase Shakespeare: 'To thine own self be true' when selecting your honeymoon haven. Let it reflect the unique love story shared by two souls embarking on their journey together.