As the first month of spring, March represents a time of rejuvenation in nature, making it a potentially attractive choice for those seeking to celebrate their love in a refreshing atmosphere.
However, some factors might influence the popularity of March weddings, such as the unpredictable weather or the associated financial aspects.
One aspect to take into consideration is the variation of weather in March.
Depending on the location of the wedding, guests could experience anything from sunny, warm days to sporadic rain showers, or even snow in some regions.
Despite this, many couples find the charm of springtime worth taking a chance on the weather.
Another factor influencing the prevalence of March weddings is cultural and religious events, such as Lent, which might impact the choice of the wedding date.
When it comes to planning a wedding in March, couples must consider the availability of venues and vendors.
While March is not necessarily the peak season for weddings, proper advance planning can ensure that desired locations and services are secured.
So holding a wedding in March may provide more flexibility in terms of budget, as costs may be lower outside of peak wedding season.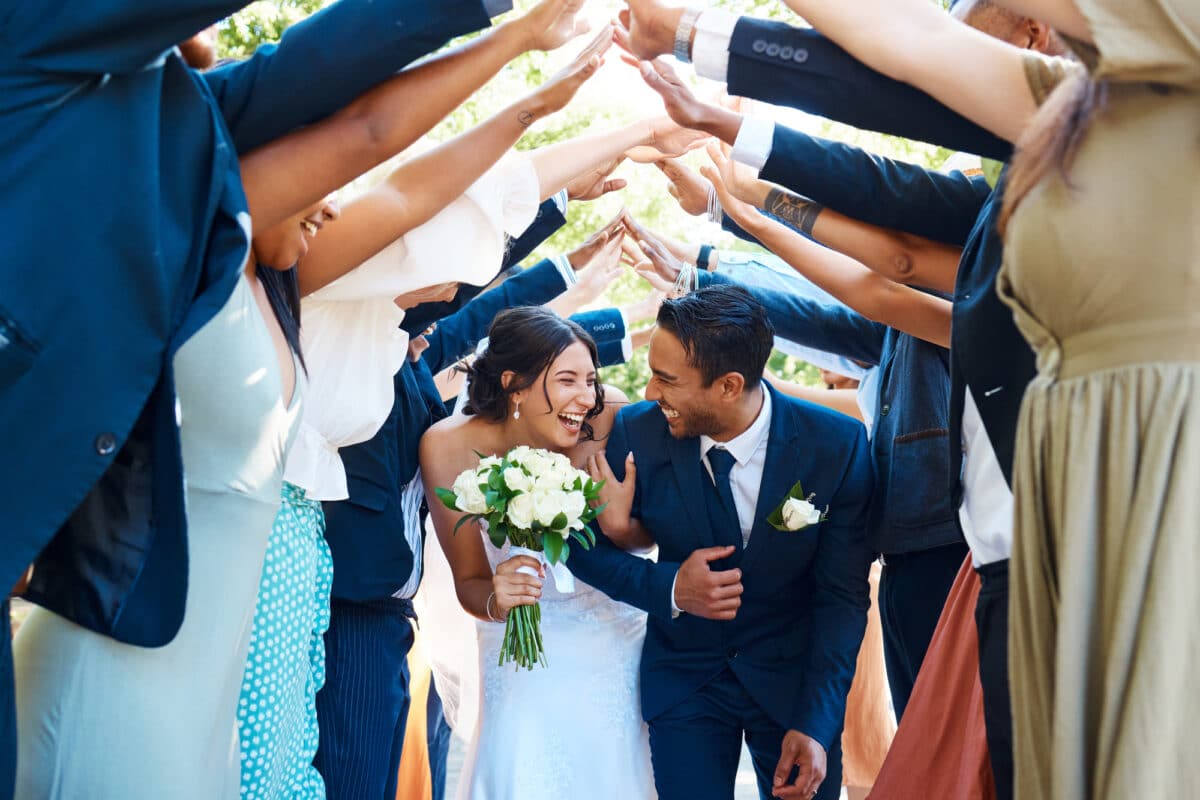 Key Takeaways
March weddings can be alluring due to the rejuvenating atmosphere of spring but might come with weather challenges.
Cultural and religious factors, such as Lent, could affect the choice of a March wedding date.
Planning a wedding in March may result in increased availability of venues and vendors, as well as financial advantages outside of peak wedding season.
Popularity of March Weddings
Comparing to Other Months
According to wedding statistics in the United States, the average percentage of weddings held in March, April, and May has decreased over the years.
For example, in 2022, only 17% of weddings took place during these months, much less than the 25% in 2019.
This indicates that March weddings are becoming less popular over time.
In fact, spring, which was once the most popular wedding season, has now dropped to fourth place in terms of popularity.
However, there has been a shift in wedding season trends, with fall weddings becoming more sought-after.
This means that March weddings are not as common as they once were in comparison to other months.
Reasons for Choosing March
Despite the decrease in popularity, some couples still opt for March weddings.
There are several reasons for this choice:
Symbolism: March gets its name from the Roman god of war, Mars, and according to popular wedding superstitions, couples who marry in this month will overcome sorrows and experience great joys.
Color Palette: Light blue and pink are popular colors for March weddings, offering a delicate and romantic aesthetic. This color scheme lends a serene and elegant atmosphere to the event.
Weather: March weddings also benefit from the early signs of warmer weather, providing a refreshing change from the cold winter months.
While March weddings are not as popular as they once were, they still hold their appeal for some couples who appreciate the symbolism, color palettes, and early spring weather associated with this time of year.
Weather Considerations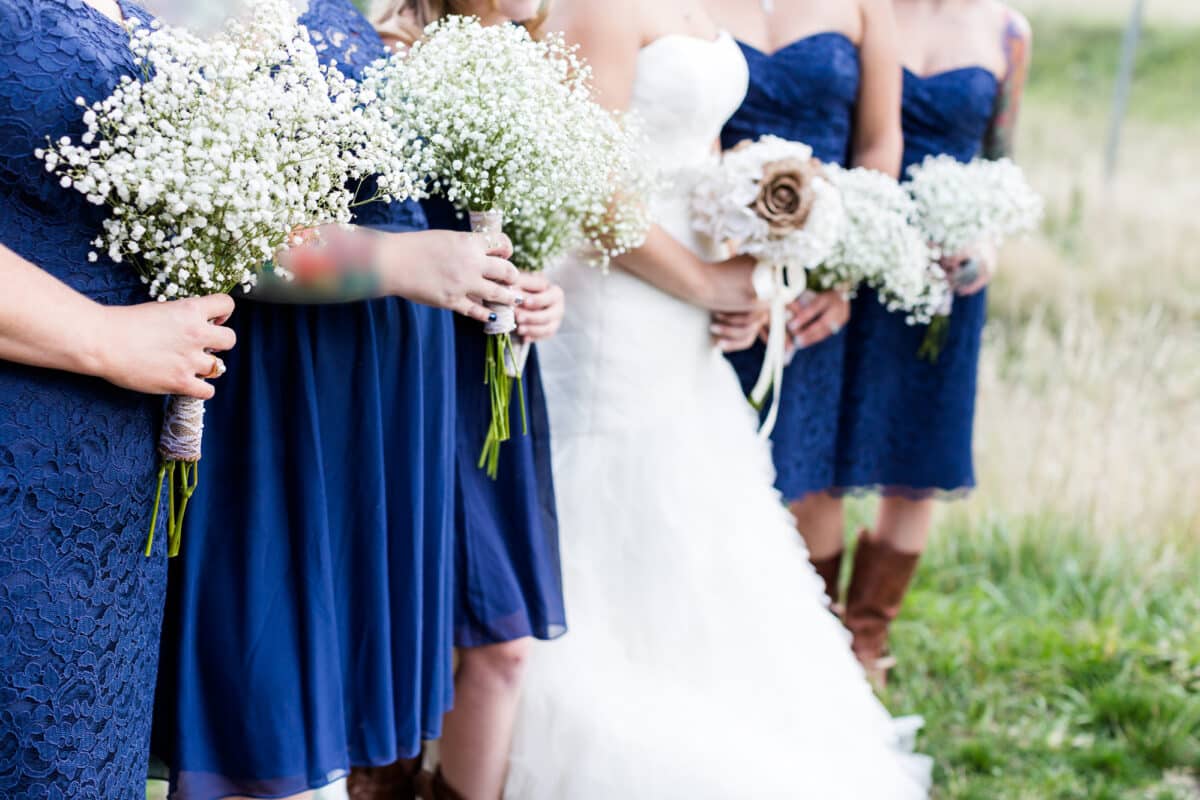 Climate Patterns
March marks the transition from winter to spring, with varying weather conditions depending on the location of the wedding.
In some regions, March can still be quite cold and experience heavy snowfall, while in other areas, it might have milder temperatures and more rain.
It's essential to research the typical climate for the region in which the wedding is taking place to account for potential weather-related challenges.
Moreover, weather patterns can change drastically in March, with days that are sunny and calm followed quickly by colder and rainy days.
This unpredictability means that when planning a March wedding, it's crucial to prepare for potential weather disruptions, such as sudden rain or cold temperatures.
Indoor vs Outdoor Venues
Due to the fluctuating weather conditions in March, choosing between an indoor or outdoor wedding venue can be challenging.
When considering an outdoor venue, it's important to have a backup plan in place, such as a tent or an alternative indoor location, in case of inclement weather.
For couples leaning towards an indoor venue to avoid potential weather disruptions, choosing a location with large windows or a beautiful view can still provide a connection to the outdoors.
This can give their guests the feeling of being in a spring wedding environment, even if the weather outside is less than ideal.
Cultural and Religious Factors
Lent Season
Lent is a significant period of fasting and penitence in the Christian calendar, observed in the 40 days leading up to Easter.
During this time, many Christians may choose to postpone or avoid hosting their weddings as a sign of respect and devotion to the religious observance.
This is particularly prevalent within the Catholic Church, where couples often decide against organizing wedding ceremonies during these forty days.
Consequently, the popularity of March weddings may be reduced due to the occurrence of Lent in the same month in most years.
Saint Patrick's Day
On the other hand, Saint Patrick's Day falls on March 17 and is a popular cultural celebration in many countries, particularly in Ireland and the United States.
While not a major religious event, its association with Irish culture, joy, and merrymaking can lead couples to schedule their wedding celebrations on or around this date.
Incorporating the day's celebratory spirit into their weddings, many couples decide to use Irish-themed elements such as green color schemes or Irish traditional music, adding an extra layer of festivity to the occasion.
This influence can result in a higher prevalence of weddings in March, especially in communities with strong Irish traditions.
Deciding on a particular date for one's wedding often involves various considerations, including individual preferences, religious beliefs, and cultural traditions.
While the Lent season can decrease the popularity of March weddings, events like Saint Patrick's Day can counterbalance it by attracting couples who wish to commemorate their heritage.
The choice of a March wedding will ultimately depend on the couple's personal values and the significance they ascribe to these cultural and religious factors.
Financial Aspects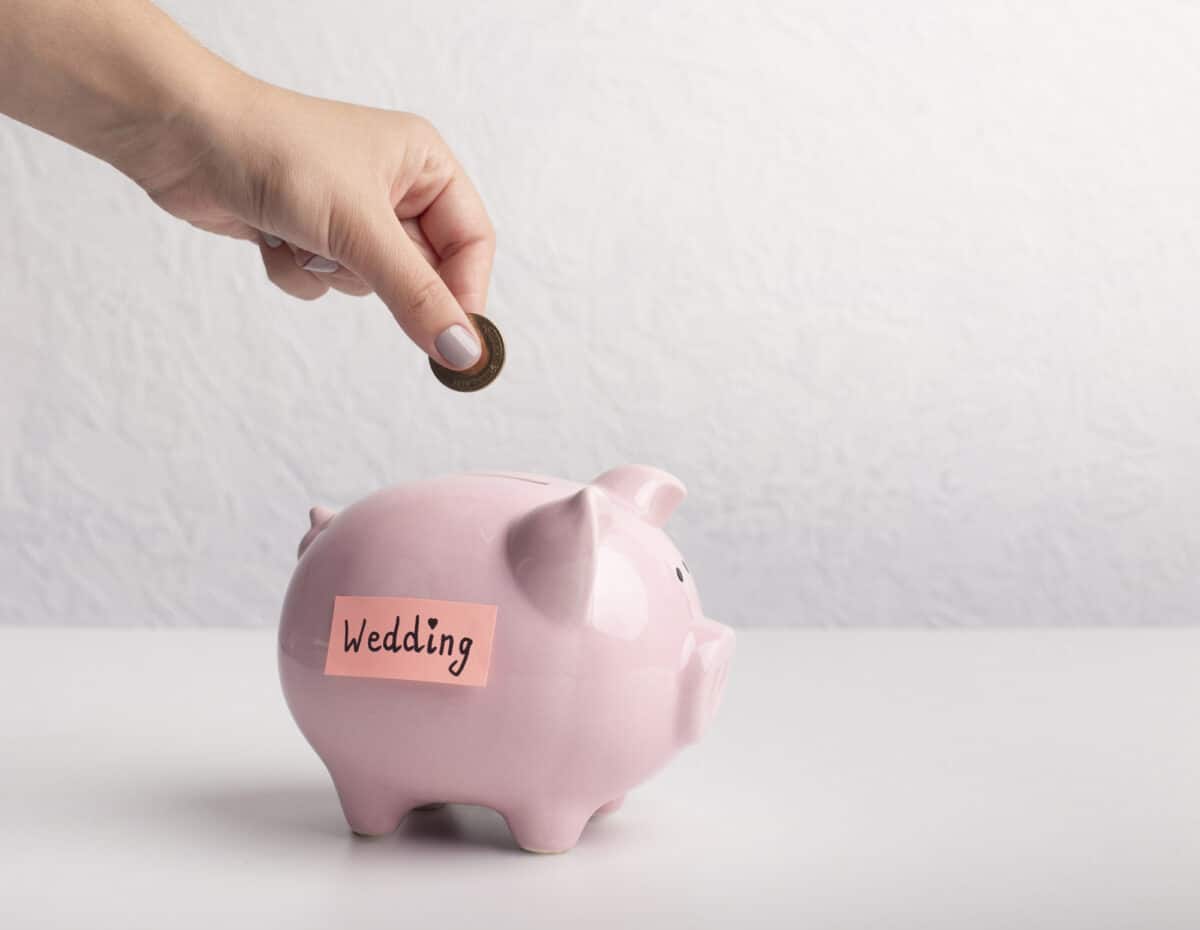 Wedding Costs in March
March weddings can experience unpredictable weather, with sunnier days and possible spring showers in southern regions, while the northern regions may face chilly days and even snowstorms.
This can have an impact on wedding costs, as couples may need to account for weather contingencies, such as indoor backup options or additional heating expenses if necessary.
Wedding attire for couples in March typically accounts for 7% of their overall budget, which includes the cost of the wedding dress and/or suit, shoes, and accessories like jewelry or cufflinks.
Expenses such as engagement and wedding rings, marriage license, officiant, groomsmen gifts, and the wedding day gift for the bride are often covered by the groom.
Off-Peak Discounts
Since March falls outside the peak wedding season, couples may have an advantage in terms of cost savings.
Venues, catering, and other wedding services may offer discounted rates during this time, providing couples an opportunity to save on their overall wedding expenses.
It is essential to research and compare service provider prices to ensure you are getting the best value for your special day without compromising quality.
Availability and Planning
Venue Booking
March marks the beginning of the spring wedding season, which means that competition for venues and vendors may start to increase.
However, it is not yet at its peak, so you have a better chance of securing your desired location compared to the more popular months later in the year.
When booking a venue in March, keep in mind that some locations might still be experiencing cooler temperatures or late winter weather.
Make sure to inquire about indoor options or the availability of heating elements, in case weather conditions are not ideal for an outdoor ceremony or reception.
Guest Attendance
In March, there may be fewer scheduling conflicts than during the summer months, which could potentially lead to a higher guest attendance rate.
However, it's important to consider factors such as spring break or other holidays that might affect your guests' availability.
When planning your March wedding, it's essential to send out save-the-date cards and invitations with ample notice, so your guests can make necessary travel and lodging arrangements.
To further assist your guests, consider providing information on local accommodations and transportation options on your wedding website or in your invitation.
This extra step will not only help ensure a smooth and enjoyable experience for your loved ones but also increase the likelihood of their attendance at your special day.
Conclusion
March weddings can be a unique choice for couples seeking to avoid the peak wedding season, which typically occurs during the warmer months such as September and June.
While March may not be the most popular month for weddings, it certainly offers its own charm and advantages.
One benefit of choosing a March wedding is the likelihood of securing your preferred venue and vendors, as there may be less competition compared to peak wedding months.
This can also lead to potentially lower costs due to reduced demand.
Weather can be a major consideration for couples planning a March wedding.
In southern regions, temperatures can reach the 70s, offering a pleasant climate for an outdoor ceremony.
However, in northern regions, couples may still face chilly weather and even snowstorms.
It is important to keep an eye on local weather conditions and have a plan in place for unexpected changes.
So, a March wedding can be a great option for couples who wish to stray from the norm and embrace the beauty of early spring.
With careful planning and attention to weather considerations, a March wedding can be a memorable and delightful experience for couples and their guests alike.