Drinks are essential parts of a wedding. When planning your wedding, you should budget for them as early as possible.
You can arrange for drinks at your wedding in various ways. However, many couples these days are going with an open bar.
But how much does an open bar cost at a wedding? An open bar can cost anywhere from $2,000 to $13,000. Wild right?
In this post, you'll learn the reason behind this price range and discover a few tips on having an open bar within your budget.
What Does It Mean To Have an Open Bar at a Wedding?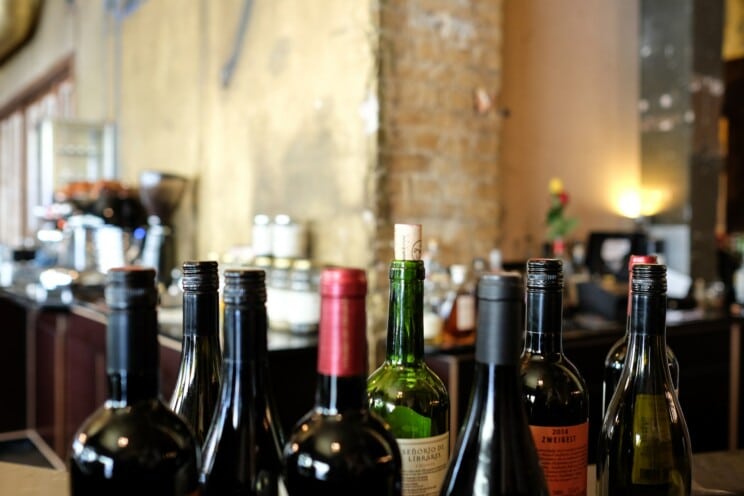 Having an open bar at a wedding means the host pays for all the drinks.
Sometimes, they may pay a flat rate beforehand. Other times, they may foot the bill after the occasion is over.
The direct opposite of an open is a cash bar. A cash bar at a wedding means the guests are responsible for paying for their drinks themselves.
As expected, an open bar can be pretty pricey compared to a cash bar. But, courtesy argues that it's the least you can do to ensure your guests have a good time.
It also makes for a more memorable experience.
Having guests pay for their drinks at the bar can slow down the party and make the bar overcrowded.
What Factors Affect the Cost of an Open Bar at a Wedding?
The cost of an open bar at a wedding will depend on several factors.
Are you opting for a full or limited open bar? How many guests are you expecting? Who is supplying the drinks? What kind of drinks are you getting?
The answer to these questions will significantly impact the cost of an open bar at your wedding.
Full Open Bar or Limited Open Bar
The package you opt for–full or limited open bar–will greatly affect the cost of an open bar at a wedding.
A full open bar means you're offering your guests a variety of beers, wines, and premium spirits to choose from.
It will typically consist of:
Beer (both local and foreign)
Premium red wine
Premium white wine
Hard liquor like rum, vodka, spirits
Mixing ingredients like margarita mix
Nonalcoholic beverages
Water
As you would expect, this can be very expensive, running from $20 to even $45 per guest.
A limited open bar is a cheaper alternative with an average cost of $15 to $20. It lets you streamline the available drinks according to your budget.
It would typically include a selection of beers and wines and maybe champagne. You could also spice things up by including one or two signature drinks.
With a limited open bar, you can offer your guests the courtesy of paying for their drinks while limiting how much you spend on them.
Many couples these days go with this option since it's a win-win for both parties. Your guests enjoy free drinks while you get to put a cap on your budget.
The Number Of Guests
Another factor that significantly affects the cost of an open bar at a wedding is the number of guests.
Depending on your vendor, you could be charged per head. This means that the more guests you expect, the higher your bill.
Suppose the average cost of an open bar per head is $20.
You should expect to pay $2,000 for 100 guests. For a larger crowd, say, 300 people, your drinks budget should be around $6,000.
The Vendors You're Using
You can source drinks from different vendors when opting for an open bar.
You could either buy the drinks yourself or get a professional service to handle them. Other times, your venue or caterer may include it in their service package.
It's often cheaper to buy the drinks yourself, but you might not have this option. Some venues offer catering and bar services.
If your venue is the one supplying the drinks, they could charge you two ways.
They could charge you a flat rate which is often a cheaper option. This flat rate covers the number of guests you're expecting.
It's usually calculated by multiplying the number of guests by the vendor's rate per head.
The other way they could charge is by consumption.
They'll serve drinks throughout the event and send you the bill afterward. This method is usually more expensive and can quickly exceed your budget.
Also worthy of mention is the bartender services. Bartender services differ depending on their experience and location.
However, bartending services range from $30 to $50 per hour. Note that you should also keep some money aside for tipping the bartenders.
The Kind Of Drinks
This is especially important if you're getting the drinks yourself.
Contrary to popular opinion, sticking to just beer and wine is not always cheaper than serving liquor.
A $30 bottle of vodka will make more glasses than a bottle of wine of the same price.
If you don't mind, you could also buy more affordable brands. Premium brands will typically attract a premium cost.
Additional Charges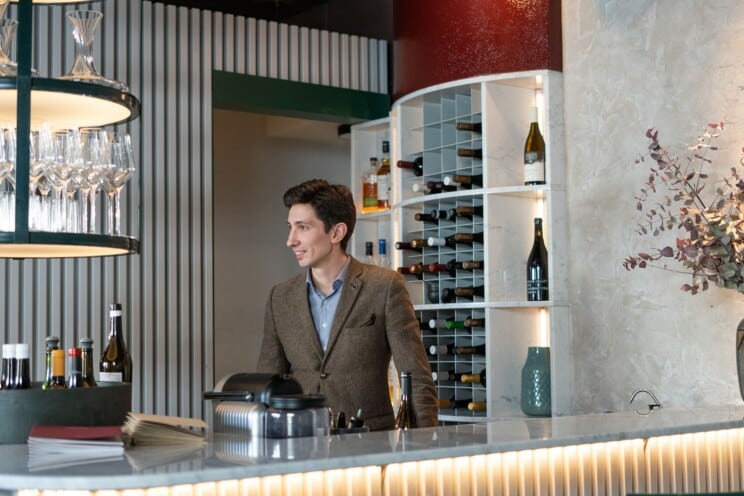 Additional charges to look out for include:
Licensing: Your contract might require you to cover the liquor license. You should confirm this with your vendors ahead of time.
Gratuity (Tips): Sometimes, your vendor might include a certain amount for gratuity in your contract. This is usually about 15% of your package bill. Check with your vendor to be sure.
Liability insurance: it's always best to confirm that your contract includes liability insurance. You can ask the bar company, catering service, or venue management about this.
Frequently Asked Questions
Is tipping compulsory? 
Tipping your bartender isn't compulsory. However, it is courteous to do so. 
While some bartenders might leave a tip jar on the bar table, it's also good that the couple sets some money aside to tip them—especially if they exceeded your expectations.
How can I save money with an open bar at my wedding?
If you'd like an open bar at your wedding, but you're on a tight budget, you can:
Opt for a limited open bar
Buy less expensive labels
Consider a partially open bar
Buy your drinks yourself
Exclude guests that don't drink from the head count
What is a partially open bar?
A partially open bar combines an open bar with a cash bar. 
The bar will be open for free drinks up to a certain time or till a cap rate is met.
Guests will have to pay for their drinks once the set time elapses or the number of drinks available for free is exhausted.
Alternatively, you can give each guest drink tickets. Once the tickets are exhausted they'll have to pay for their drinks.
How much alcohol should I serve at my wedding?
Usually, a rough estimate of 1 drink per hour for every guest is used to calculate how much alcohol is needed in a wedding. 
Take, for example, you're having a 4-hour event, and you're inviting 100 guests. This means you'll need to plan for 400 glasses of alcohol. 
Final Thoughts
The question, "how much does an open bar cost at a wedding?" can not be answered without considering the factors stated above.
Before enlisting external vendors, you should confirm from your venue and caterer if it's already included in their package.
Lastly, it's considerate of you to inform your guests about your drink policy, especially if you plan on having a partially open bar or a cash bar.