When you are getting married, one of the most important decisions you will have to make is what to wear.
For men, this usually means renting or buying a tuxedo.
Therefore, it is important to know how much a tuxedo costs for your wedding so you don't end up spending more than necessary.
Average Tuxedo Renting Cost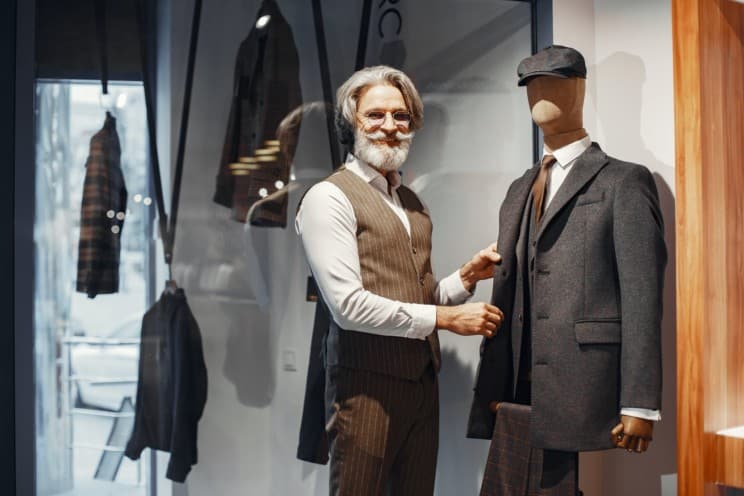 There are many different costs when it comes to renting a tuxedo.
The average price for this service is $135, but if you want something more high-end, expect your bill to climb up to $200 or more.
Some companies charge an additional fee for things like insurance or damage waiver.
Factors Affecting Tuxedo Rental Cost
You will notice that many things affect the cost of a tuxedo, and the price you could buy it for will reflect how much you can rent it for.
Pay attention to details such as popular styles, designers, materials, etc. Every kit will have a distinct variety, and you must focus on the specifics.
Before shopping, make a stylebook entailing how you want to look for the occasion. You should also have clear ideas of what your financial limits are.
Designer and Brand
People are more likely to buy a product if they know the company's reputation.
If you want something simple, it will be cheaper than a tuxedo with more intricate details.
If you want to wear a branded tuxedo, it will be more expensive than an off-the-rack one.
While many men prefer to stick with classic black, other colors are also available. You can find a white tuxedo, ivory, cream, and even gray.
The more unique the color, the higher the rental cost will be. If you want to make a statement with your wedding tuxedo, expect to pay more.
Material
The most common fabrics for tuxedos are wool, polyester, and cotton.
Wool is the most expensive fabric, while polyester is the cheapest. If you want a luxurious feel, then go for wool. If you're on a budget, then polyester is the way to go.
Cotton is somewhere in the middle, and it's a good option if you want something that's not too expensive but still looks good.
What's Included
When renting a tuxedo, the rental cost usually includes the jacket, pants, shirt, cummerbund or vest, shoes, and tie.
Some rental companies may also include accessories like cufflinks and a pocket square.
You will have to pay for those separately if you need any other items like a top hat or cane.
Tailoring
If you need your tuxedo altered, that will add to the cost.
Tuxedo rental companies usually have a tailoring service, but it's essential to ask about the price before getting your tuxedo.
Some companies charge per hour, while others will charge a flat fee.
Cleaning Fees
Most rental companies will charge a cleaning fee, usually around $20.
This fee covers the cost of dry cleaning the tuxedo after you return it.
If you spill something on the tuxedo, you may have to pay an additional fee for cleaning it.
Damage Fees
If you damage the tuxedo, you will have to pay a fee.
The fee will depend on the extent of the damage.
If you lose any items that came with the tuxedo, you will also have to pay for those separately.
How to Save Money on a Tuxedo Rental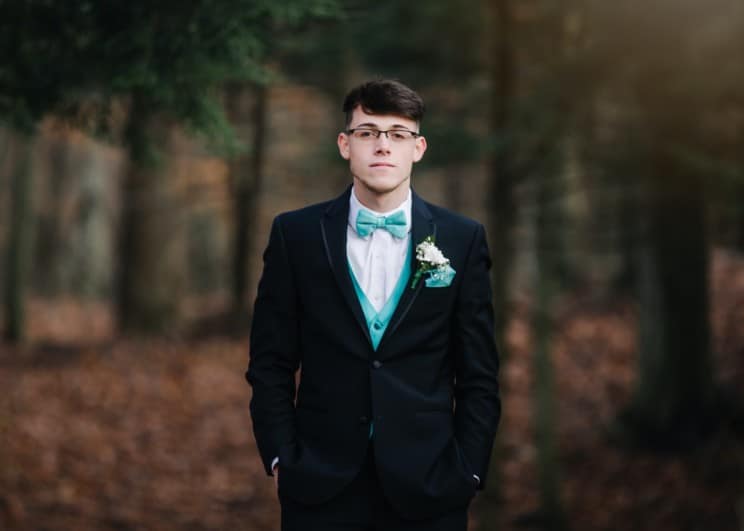 When deciding how much to spend on your wedding tuxedo, remember that you will only wear it once.
If you think you may want to wear a tuxedo again in the future, consider purchasing one instead of renting one.
However, renting is probably your best option if you know you will never need a tuxedo again.
Whichever route you choose, give yourself enough time to find the perfect tuxedo for your big day.
Pick the Appropriate Rental Company
Some companies are more expensive than others, so it's important to do your research and compare prices.
When considering different rental companies, be aware of their tuxedo quality. You don't want a cheap tuxedo that doesn't fit well or looks bad.
Rent Your Tuxedo Early
The earlier you rent your tuxedo, the better.
Most rental industries will give you a discount if you reserve your tuxedo at least six weeks in advance.
They need time to prepare the tuxedo for your big day.
You may have to pay a rush fee if you wait until the last minute.
Avoid the Peak Seasons
If you plan on getting married during the peak wedding season (May-September), the cost of renting a tuxedo may be higher than average.
Consider getting married during the off-season to save money.
This includes winter, spring, and early summer.
You can also save extra cash by getting married on a weekday instead of a weekend.
Don't Rent From a Wedding Store
Wedding stores typically charge more for tuxedo rentals than regular rental stores.
This is because they know you're probably already spending a lot on your wedding, and these stores want as much money as possible.
Do some research and find a regular rental store in your area. You will likely be able to find a better deal.
Check for Coupons and Discounts
Before you rent your tuxedo, be sure to check for coupons and discounts.
Some rental companies offer discounts to certain groups of people.
For example, you may be able to get a discount if you're a member of the military or a student.
Other rental companies also offer discounts to customers who rent their tuxedos online. You can also find coupons in magazines and newspapers.
Ask a Friend or Family Member to Rent Their Tuxedo
If you know someone who has a tuxedo that you can borrow, ask them if you can rent it from them.
This is usually much cheaper than renting one from a store.
Just be sure to return the tuxedo in the same condition you received it.
Frequently Asked Questions
Can I Buy a Tuxedo Instead of Renting One?
Yes, you can purchase a tuxedo instead of renting one. However, tuxedos are typically quite expensive.
If you wear it once or twice, it may be cheaper to rent one.
Can I Rent a Tuxedo Online?
Yes, you can usually rent a tuxedo online. However, it's essential to read the fine print before you do.
Some rental companies charge extra fees for online rentals.
Final Thoughts
By following these tips, you'll be sure to find a tuxedo that fits your budget.
With some planning and research, you'll find a great deal on your wedding tuxedo rental.
Remember, the most crucial step is finding something you feel comfortable in that makes you look great on your big day.