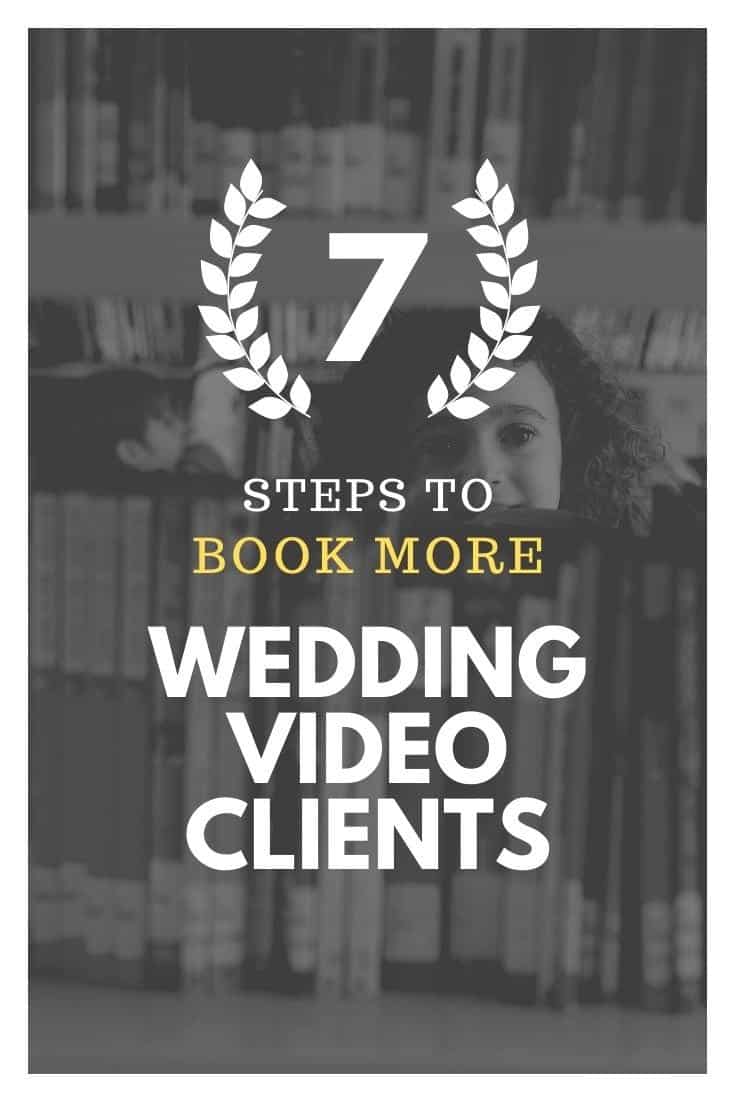 Being a part of the wedding industry, especially as a wedding videographer, can be a fantastic experience. With the wedding industry being as big as it is, wedding videographers need to excel at figuring how to get more wedding video clients.
They need to make themselves stand out as the best possible option for any potential clients. Below you'll find some actionable advice that will help you learn how to book more wedding video clients. But first, a quick overview:
How do I get and book more wedding video clients? Videographers can book more wedding video clients by producing high-quality work and using the right branding to attract the right audience. Promotion is done via SEO, networking via other wedding vendors, and by using social media strategically.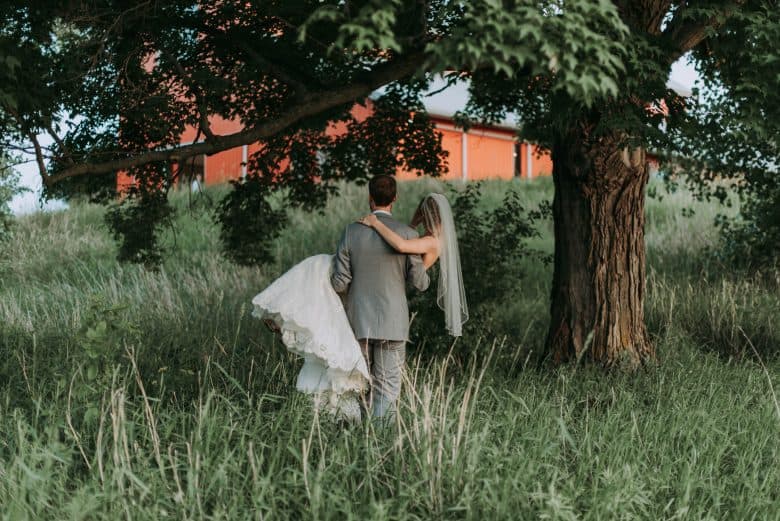 Produce High-Quality Work
This almost goes without saying, but poor quality work from a videographer is a big obstacle for their success. Wedding videographers should invest time, money, effort, and enthusiasm into actively improving their craft.
There are plenty of good training courses online to learn how to improve wedding filming and editing techniques. Improving both of these aspects will make a big, measurable, improvement to a wedding filmmaker's business.
Techniques and approaches within the wedding videography industry are forever changing. If you're not reviewing your style every couple of years, your work will soon look outdated.
Ensure Your Branding is On Point
Branding is very important for the success of a wedding videographer. Branding is so much more than a using nice logo and creating a catchy business tagline. In fact, branding represents the entire perception that the outside world has about your particular business.
Unless you have a design background or an amazing skill set as a graphic designer, you should not attempt to create your own branding.
Instead, outsource it to the experts. Just like investing in training, an investment in strong branding will definitely move the needle in terms of the growth of your wedding videography business.
Improve Your Search Engine Optimization (SEO)
Improving your Wedding SEO is an entire course in itself. The 40,000 feet view is that SEO stands for search engine optimization and its focus is on achieving good visibility and relevant clicks from the major search engines through to your wedding videography website.
For many videographers, Google is the primary search engine to focus on. I'm fortunate that my own wedding videography website has ranked well on Google for the past 15 years and as such, I receive lots of leads from potential clients via organic search each week.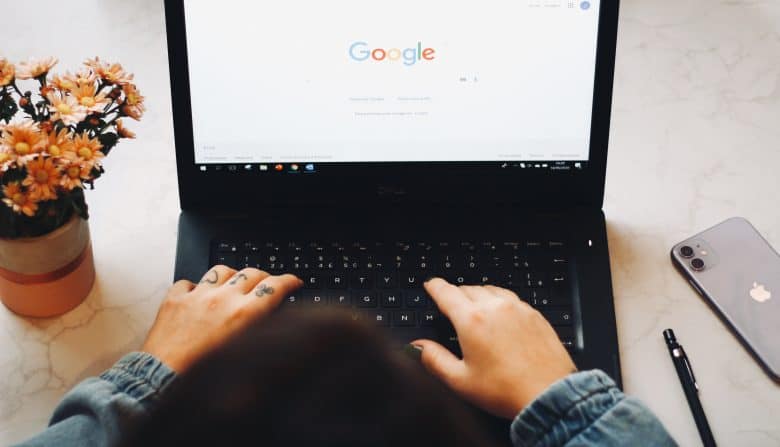 To improve your website's visibility on Google, I'd suggest learning about SEO yourself. Paying an SEO agency to do this work for you is very expensive. No matter what they tell you, results are not guaranteed.
Not only that, when you're searching for an SEO agency, it's difficult to differentiate good SEO companies from bad ones. They'll all tell you exactly what you want to hear. So, research wedding search engine optimization for yourself and learn the basics and implement those to your website.
There are no quick wins in SEO, it's a long game. The one thing I'd advise is that you should be focusing on creating quality content for real users instead of trying to trick the search engines.
Networking With Wedding Venues and Vendors
The wedding business can be really tough to break into, and even harder to stay in. Making sure to build the right connections to help grow and keep your client base is even more important than ever.
When seeking to book more wedding video clients, making all the right connections is vital. All these essential skills will help you to grow and stand out to your clients, making them see you as the best wedding videographer out there for them.
Partnering with different vendors within the wedding industry like other videographers, photographers, wedding planners, and venue coordinators is a great way to start networking and figure out how to get more wedding videography clients.
The relationships that you build with the other professionals within this industry will help you tremendously. You'll get a chance to have access to a more significant market than you previously would without these kinds of connections.
Reach out to other local vendors. Invite them for coffee. Don't ask for anything. Let good relationships build up over time and the referrals will come naturally. Begin by referring them whenever the opportunity arises.
By building good relationships and developing a wider network within the wedding industry, you'll get the chance to give and receive all kinds of recommendations that will help grow your client base. It will also make you look professional to potential clients if they've heard good things about you from their wedding planner, the photographer, or their DJ.
Build Word of Mouth Referrals from Happy Clients
Word of mouth and your reputation are vitally important when working in the wedding business. Your clients are paying you to help capture the most important day of their lives.
This means that making sure you have a great professional relationship with your clients is an absolute must. They won't hesitate to give your name out or recommend you to their friends and family if they are happy with the service that you provide.
Often a great way to build up the right word of mouth is to have your past or current clients leave either a video testimonial or a positive review on your website. This will help to spread positive word of mouth, and also establish your reputation to any future clients when they start looking for a wedding videographer.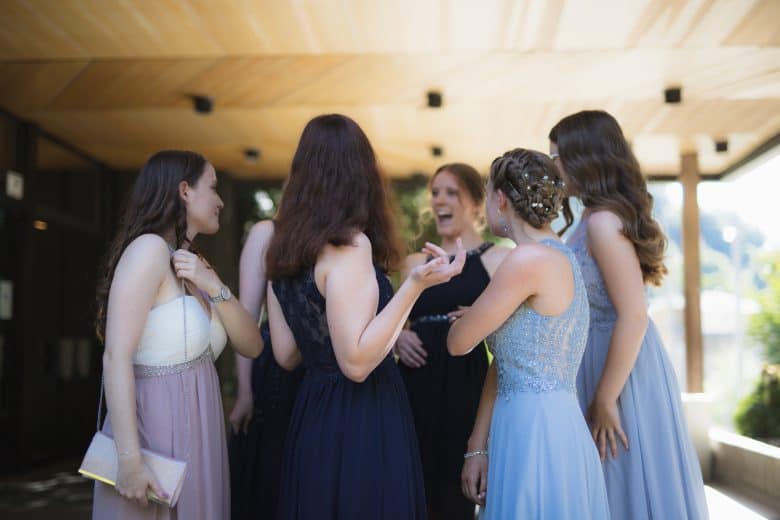 Strategic Use of Social Media
In this modern age, be prepared to use social media like it's your best friend. It's the best way to grow your client base, as everybody is online all the time. If you don't have a website already, make one as soon as you can. It could be beneficial to your business to put up examples or shorter clips of some of the weddings you've done, so you can give clients an idea of what they're looking for.
It's also a really good idea to create a separate Facebook or Instagram account that is dedicated just to your wedding video business. This way, potential clients will have another online resource to look at besides your website. Another great tool that social media uses are general hashtags or personalized and targeted ads.
If you have to select just one social platform, I'd recommend Instagram. There's less noise and it's easier to attract higher quality leads there compared to Facebook.
By using the popular hashtags on your posts, they will help your clients on social media be directed to your posts. The more exposure that you get on social media, the more you can grow your client base.
Using targeted ads through social media is also a great way to build up the client base as well. They are usually very inexpensive and help to bring social media users to your page.
Another great tool for using social media to book more wedding video clients is to join Facebook groups. This is a really great and often underutilized tool that lets you connect to other wedding videographers. Often you can grow great connections and continue to network this way.
These groups help to share ideas, expertise, and experience with one another. Working with and learning from others in the industry can only help to grow your success.
Other Techniques to Book More Wedding Video Clients
Reach Out to Friends and Family
While it may seem obvious, reaching out to close friends or family members who are engaged or planning their wedding is a great option to get more clients! If you are starting in the business, your friends and family are the first clients you get.
When working with friends and family, this will also help to spread positive reviews and great word of mouth to other potential clients!
Working with your friends and family members when you are first starting will also help you learn the ropes of the business. Essential skills like communicating directly with your clients, scouting the venues, and getting proper angles and requested shots are all things that will help develop not only your skill and client base but will help you learn how to book more weddings as well.
Bonus Tip! Look the Part on the Day
If you are photographing or filming a wedding, there are likely to be guests present who are engaged. They might be on the hunt for a professional image-maker like you!
Besides your manner and approach on the day, you might impress them with the choice of clothes you are wearing as a photographer or videographer.
Have Lots of Materials and Options
Because a lot of people look at wedding videos or hiring a wedding videographer as a non-essential or "extra" expense to the wedding, they may not be aware of what you have to offer. This is where the planning and preparation on your part kick in.
Make sure that you have a clear description of the service and benefit that you can provide to the couple that is getting married. Emphasizing this to your clients is how you turn this "extra expense" into a must-have wedding experience.
What makes a wedding video so great is that it captures the whole experience of your wedding, even the parts of the day the couple may not have even seen. This is part of the reason why not booking a wedding videographer is often a big regret for newlyweds.
Providing adequate materials also includes having pamphlets, brochures, accurate pricing packages all at your disposal. Having all of this information prepared and ready to send is essential when you are figuring out how to get wedding video clients to pick from what you have to offer.
If you offer more than one option or pricing package, it is also vital to break down exactly what you offer for each package.
Make sure the information is not only readily accessible but also really easy to absorb and understand. This way, your potential clients will have a good idea of not only what you offer, but also what parts of your service they might be interested in.
Don't confuse potential clients with too much choice. Make the booking easy for them!