The promise of togetherness and love is in the air. The wedding is magical. Life ahead will be filled with adventure and surprises. A wonderful time awaits.
When it comes to weddings, don't leave anything up to chance – find the right wedding planner and let them handle everything.
A qualified professional can help manage all the details and give you peace of mind on your big day. But how do you choose a wedding planner, and when should you book one?
Read on for all the answers!
Why Do You Need a Good Wedding Planner?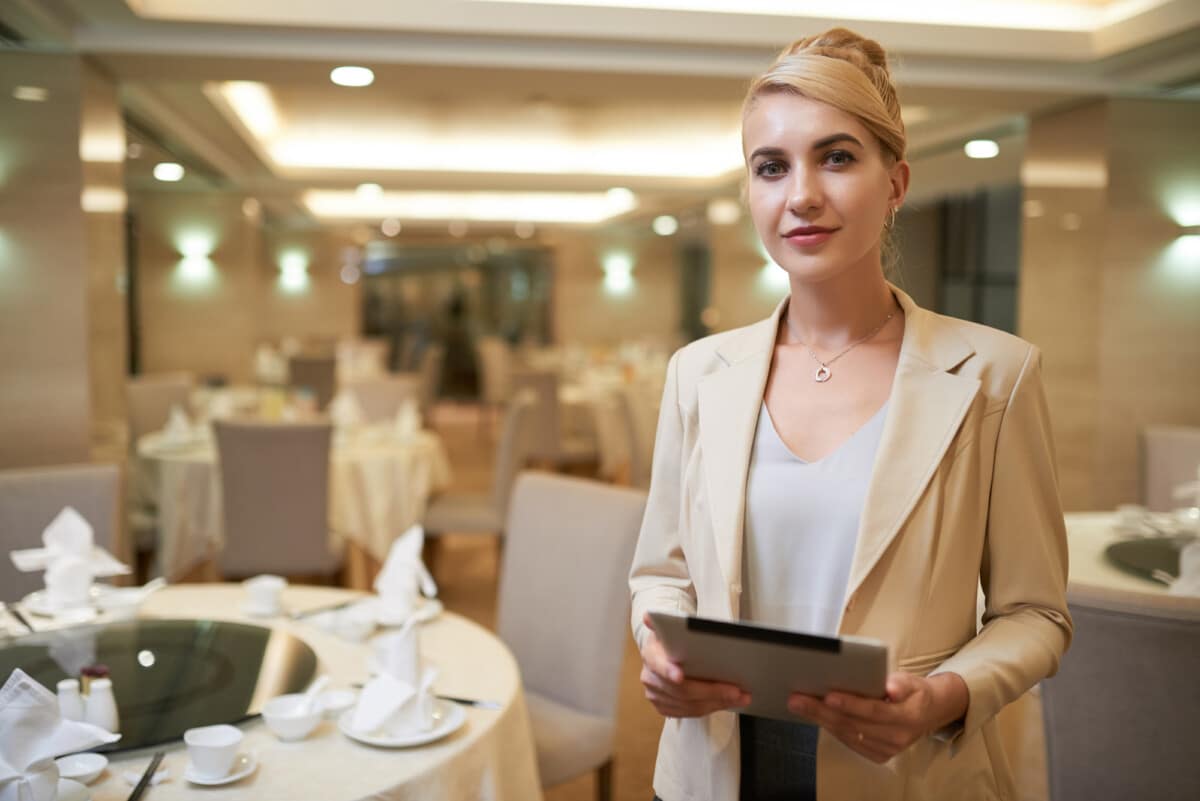 A good wedding planner will relieve much of the stress of organizing such a significant event.
They are experienced professionals who know precisely what must be done throughout the process, from choosing vendors and venues to gathering RSVPs and managing payments.
Not only this, they have access to resources that may otherwise not be available to couples looking to plan their weddings.
With their help, you can ensure everything runs smoothly and create lasting memories.
Overview of Services
Wedding planners offer various services, from budgeting assistance to vendor contract negotiations.
Many also provide event design services such as choosing color schemes, creating floor plans, arranging seating charts, and ordering decorations.
Planners may even arrange transportation or accommodations for guests if needed.
With so much on their plate, couples should consider hiring a wedding planner early in the process – preferably six months before the big day.
That way, there's plenty of time to discuss expectations and plan accordingly without feeling rushed or overwhelmed.
Benefits of Hiring a Planner
Little did you know choosing a wedding planner is the next vital step to making your dream day come true!
An experienced planner will ensure everything runs smoothly and looks perfect on your special day.
With their expertise in event production, they can take care of the stressful details so you can focus solely on enjoying your celebration.
There are many advantages to having an expert plan for your wedding.
A professional planner has access to numerous vendors, resources, and creative ideas that often result in budget savings for couples.
They also have an eye for detail, ensuring every aspect of the ceremony and reception is planned down to the minutest detail.
Moreover, planners provide invaluable guidance by helping couples prioritize their needs and want while staying within budget.
Factors to Consider When Choosing a Planner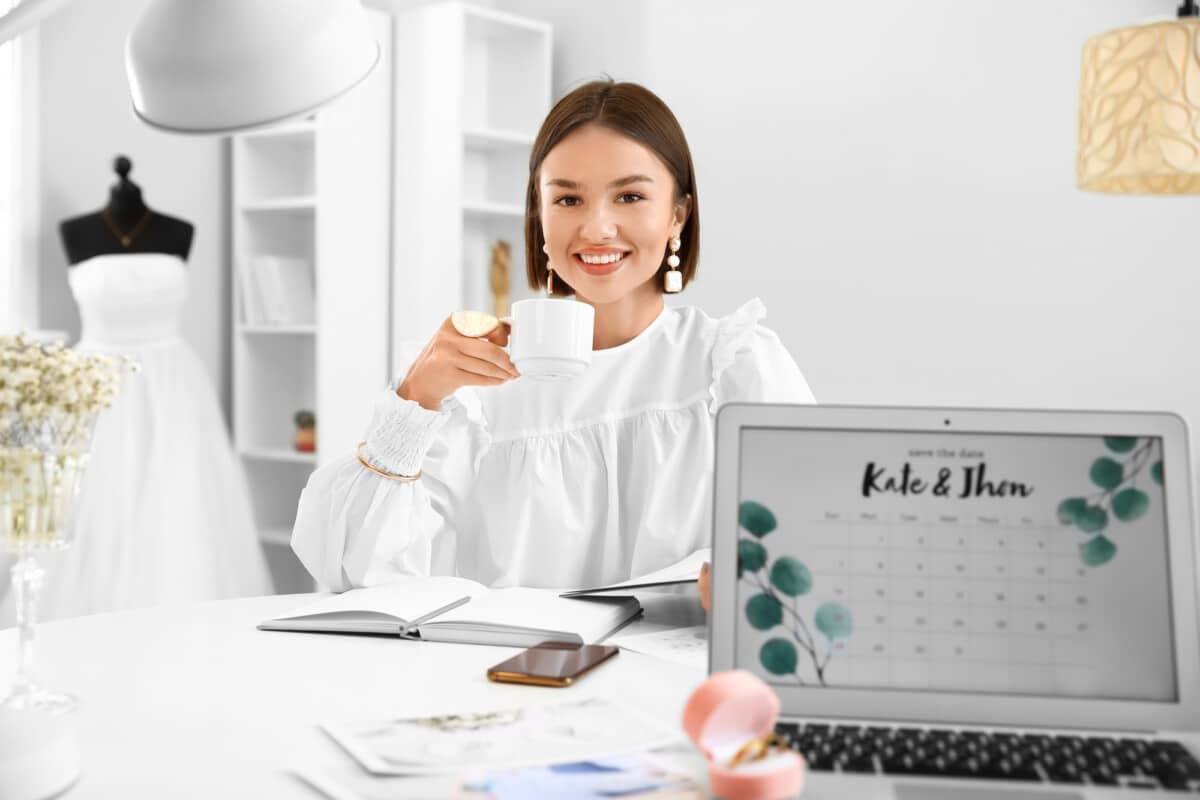 There are several factors to consider when it comes to making this selection.
1. You should know the different types of planners available and decide which type fits best with your needs. These include full-service planners, partial planners, virtual/online planners, venue coordinators, and more. Each option offers unique benefits depending on the scope of work required for your event.
2. Evaluate each potential planner's experience in planning weddings and their overall style and approach. Here are four key points to keep in mind:
Ask questions about their background and portfolios
Check out reviews from past clients
Look at photos from past events they have planned
See if they can accommodate any special requests you may have
How to Find the Right Planner for You
Finding the right wedding planner is like finding a needle in a haystack. With so many options, finding the right one for you and your wedding day needs can be overwhelming.
Here's the critical information about how to identify which planners fit best with your specific requirements:
| | | |
| --- | --- | --- |
| Quality | Qualities of Ideal Planner | Questions to Ask Potential Planners |
| Personality | Personable and professional | What experience do they have? How comfortable are they with communicating their ideas and thoughts? |
| Knowledge | Experienced in planning weddings and knowledgeable of trends and vendors | Do they have any specific areas of expertise? Does their portfolio reflect this knowledge? Have they planned events similar to yours before? |
| Organization Skills | Highly organized, strong time management skills, able to prioritize tasks effectively | Are they available when needed? Can they plan within budget constraints or stick to deadlines? Will they take on additional tasks if needed during the process? |
By asking these questions, couples can understand what qualities make up their ideal wedding planner and narrow down the search criteria accordingly.
Questions to Ask Potential Planners
Choosing the right one can make your special day run smoothly and stress-free. Before you begin interviewing potential planners, here are some questions to ask:
1. What experience do you have in planning weddings?
2. Are you familiar with my desired venue or style?
3. How many weddings have you done so far this year?
4. What services are included in your package?
You should also ensure they're experienced enough to handle all aspects of your wedding – such as budgeting, coordinating vendors, managing timelines, etc.
Ask for samples of previous work and inquire about any additional fees or charges associated with the coordination process.
What is Included in Wedding Planning Services?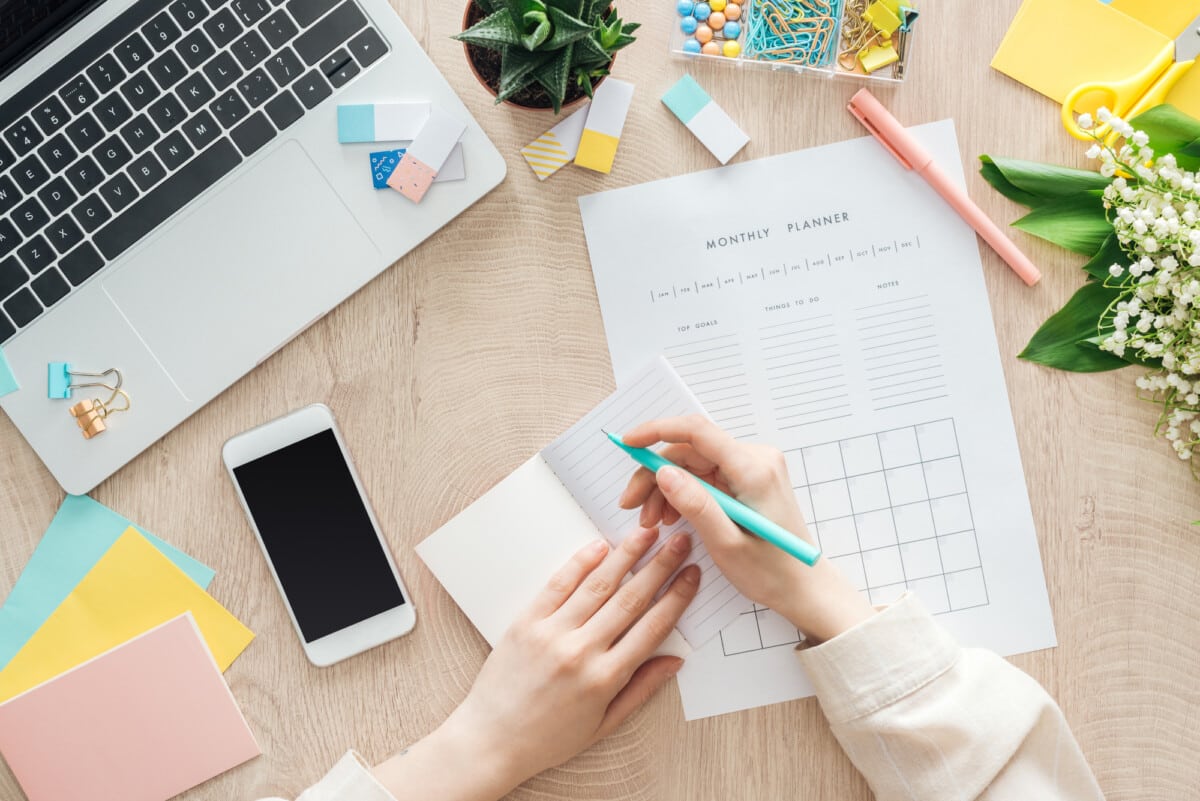 Finding someone who understands your vision and will make it come true takes time. So, how do you know what services are included when hiring a wedding planner?
To begin with, many planners offer full-service packages, which include everything from selecting vendors to assigning seating arrangements.
They may also provide budgeting advice, help create timelines for event day activities, or even attend rehearsals and meetings.
Depending on their level of expertise, they can manage all aspects of the planning process or just specific elements such as catering or design.
It is ultimately up to you to determine exactly what services you need to be covered by your wedding planner so that they can take care of them while ensuring that your special day goes off without a hitch.
No matter the package chosen, one thing remains the same: Excellent customer service is key!
Ensure you communicate openly with your planner before signing any contracts so that both parties understand expectations and feel comfortable working together throughout the planning process.
How Much does Wedding Planning Cost?
The costs can vary significantly depending on what services you need and how much help you want from a professional planner.
To get an accurate estimate of your total budget for wedding planning, it's best to create a clear picture of all the associated expenses.
| | | |
| --- | --- | --- |
| Service | Average Cost | Description |
| Day-of Coordinator | $1,500 – $3,000 | Helps coordinate vendors and ensures that everything runs smoothly on the big day. |
| Partial Planning Services | $2,500 – $5,000+ | This a great option if you have some tasks handled but still need help coordinating with vendors or creating a timeline for events leading up to the wedding. |
| Full Planning Services | $4,000 – 10,000+ | Takes care of every aspect of your wedding, including vendor selection and contract negotiation, designing décor elements and managing logistics. |
Contract Negotiations and Payment Plans
As a newly engaged couple, you may be tempted to dive headfirst into the wedding planning process.
However, choosing a wedding planner should come before taking other steps.
Finding the right one for your special day can take careful consideration and negotiations – but it's worth every effort!
Before selecting someone to help make your dream wedding come true, consider what type of service is important to you.
Do you want an all-inclusive package that includes all aspects of the event or just certain elements such as décor?
Consider if they are willing to work with vendors within your budget constraints and have enough experience organizing large events.
Ask them questions related to their experience level and portfolio so that you feel confident in hiring them.
Timing – When to Start the Planning Process
Timing plays a crucial role during wedding planning; therefore, it's essential to begin conversations with potential planners early on – usually, 12 months prior to your date is ideal – because most professionals get booked well ahead of time.
This will give you ample time to find the perfect wedding planner and ensure everything is in order before the big day.
It's best not to wait until a few weeks before your wedding, or it could be too late to secure the services of a great planner.
You can get an idea of their service, experience level, and how much they charge. Plus, when you hire one, you'll already know who fits your needs best!
Frequently Asked Questions
How Can I Ensure My Wedding Planner is Experienced and Qualified?
To ensure your wedding planner is experienced, follow the tips:
1. Conduct due diligence to check credentials and experience.
2. Read reviews from other couples who have used their services.
3. Ask questions to determine how organized and prepared they are.
4. Ask for referrals from friends or family members.
5. Research local listings and online directories like The Knot and Wedding Wire for ratings and feedback.
What are the Best Ways to Manage Wedding Planning Stress?
One of the best strategies is to create a timeline that outlines all your expectations and deadlines. It's wise to break down the bigger tasks into smaller chunks, so they don't seem as intimidating or difficult. 
For example, if you need to buy decorations for the reception hall, list each item you'll need with its corresponding deadline to stay organized and on track.
This will help keep you focused while reducing stress levels by avoiding any potential hiccups along the way.
Another great method for managing wedding planning stress is enlisting help from friends and family members who may have gone through this before.
They can provide valuable insight into what worked well for them during their weddings, including tips about where to find deals on décor or hire trustworthy caterers. 
Is it Possible to Hire a Wedding Planner for Only Specific Services?
Yes, you can.
Some planners may offer full-service packages where they take care of everything from start to finish.
Others may specialize in different areas, such as venue management or event design, so you know exactly what you're getting and don't end up paying for things you won't need. 
Are there Any Special Discounts Available for Wedding Planners?
When it comes to wedding planners, many couples are concerned about the cost of hiring one. But did you know that, in some cases, discounts may be available?
It's worth asking your chosen planner if they offer any special deals.
Here's what you should consider:
1. Some planners may offer a reduced fee for booking multiple services with them.
2. You could also inquire if they provide discounted rates around certain times of the year.
3. Ask whether or not they have any promotional offers running at the time.
Final Thoughts
Put on your detective hat when finding the right wedding planner. Take the time to explore if they have what you need and want.
Choose a caring wedding planner, and take the time to research their background and services.
Consider the 'haste makes waste' idiom and ensure due diligence before deciding. Ensure the planner fits your vision for the big day and budget constraints.
Doing research upfront will help relieve stress and allow the couple to enjoy their special day.