Are you ready to capture the magical moments leading to your big day?
Your wedding photo shoot is a once-in-a-lifetime event, and preparing for it can be both exciting and nerve-wracking at the same time. 
But don't worry, I've got you covered!
In this blog post, I'll take you through the essential steps to make your pre-wedding photoshoot a picture-perfect experience you'll cherish forever. 
From selecting the right photographer to choosing the perfect outfits and locations, I'll provide expert tips and tricks to help you create stunning images that tell your unique love story.
So, let's get started and create memories that will last a lifetime! 
Choosing the Right Photographer for Your Style
Take some time to browse through different photographer portfolios online or on social media. This will give you an idea of their style and whether it aligns with what you're looking for. 
Remember that finding the perfect match may take some time and effort but don't rush into a decision just because someone seems affordable or available at the last minute. 
Coordinating With Your Wedding Party and Family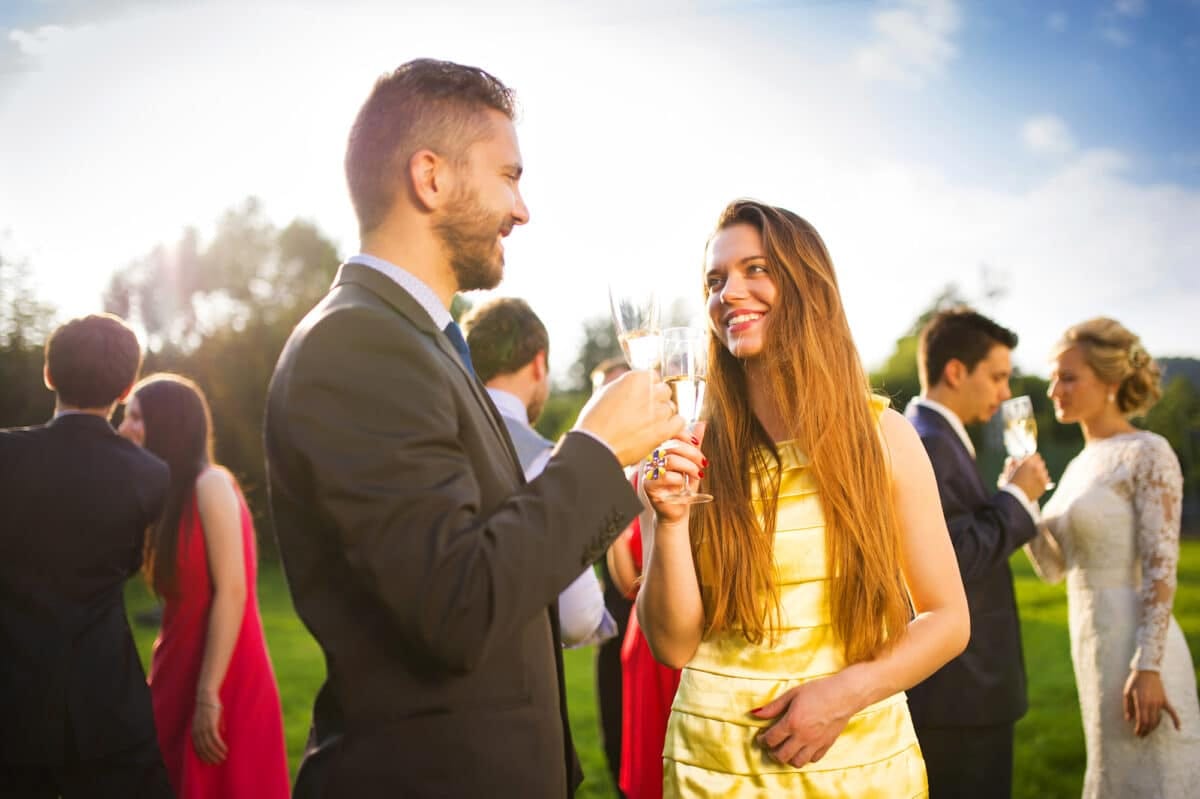 It's important to communicate with your loved ones about what you want them to wear and ensure everyone matches or complements each other.
Consider color schemes, patterns, and textures when thinking about outfit coordination. You don't want anyone to stand out too much or clash with the overall aesthetic of the shoot.
Encourage your bridal party and family members to bring multiple options so that you can choose together before the big day.
Family photos are essential to any wedding album, but creating unique ideas can be challenging.
Try incorporating sentimental items like heirlooms or meaningful locations into the photoshoot. 
Think outside the box and come up with poses that showcase each member's personality while still maintaining professionalism.
By taking these steps towards outfit coordination and brainstorming creative family photo ideas, you'll ensure your wedding photo shoot will run smoothly and produce beautiful results.
Remember that communication is key throughout this process, so talk openly with your photographer and loved ones to create a relaxed environment where everyone feels comfortable being themselves in front of the camera.
Planning for Weather and Lighting Conditions
One way to do this is by having indoor alternatives in extreme heat or rain. This could mean shooting at a nearby museum, hotel lobby, or your client's home.
Another important consideration when planning for weather and lighting conditions is having a backup plan.
This ensures that if something goes wrong with your original location or setup, you have other options available.
For example, if you were originally planning an outdoor shoot but the forecast calls for heavy rain, make sure you have a list of indoor locations ready to go.
When preparing for your wedding photo shoot, thinking about equipment needs and photographer requirements is essential.
Ensure you have all the necessary gear, such as extra batteries and memory cards.
Incorporating Special Details and Props
Consider incorporating fine details and props into your wedding photo shoot. These elements can add a personal touch to your photos and make them even more meaningful.
One way to do this is by using sentimental items. This could be anything from a family heirloom piece of jewelry to a favorite childhood toy.
Including these items in your photos will make them unique and help tell your story as a couple.
Another way to incorporate special details is by including natural elements in your photoshoot. You can take photos of beautiful scenery, such as trees or flowers, if you have an outdoor wedding.
When choosing which special details and props to include in your photo shoot, remember what represents you as a couple.
Don't feel pressured to follow specific trends or ideas. Just let your creativity shine through! 
And remember that the most important thing is that you both feel comfortable and relaxed during the shoot so we can capture genuine moments between you two.
Incorporating sentimental items and natural elements into your wedding photo shoot can create stunning and emotional images you'll cherish forever.
So take some time before the big day to plan out what unique pieces you want to include. Seeing how beautifully they come together in your final album will surely be worth all the effort.
Relaxing and Enjoying the Moment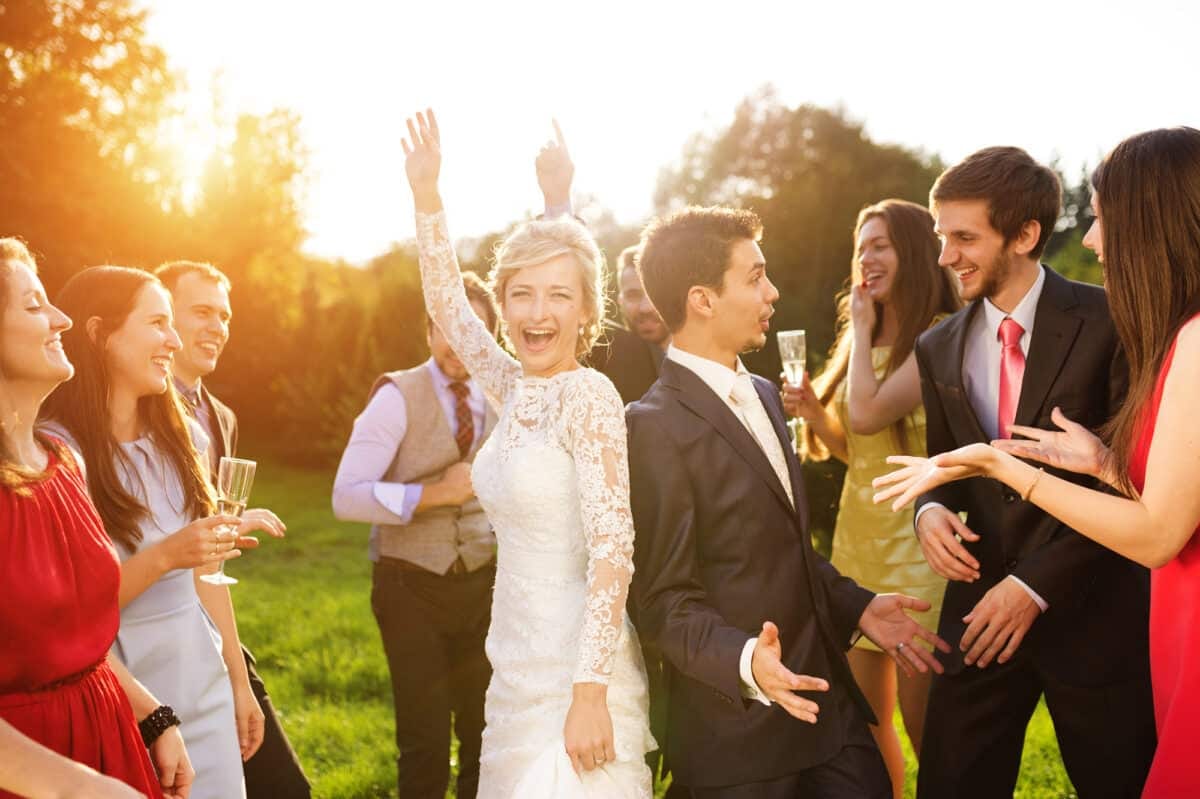 Before your shoot, take some time to sit quietly and focus on your breath.
Close your eyes and breathe deeply in through your nose, filling your lungs before slowly exhaling through your mouth.
Repeat this process several times until you feel yourself beginning to relax.
During the shoot, try not to get too caught up in looking perfect or worrying about every detail.
Instead, focus on enjoying this special moment with your partner. Take breaks if needed, and don't hesitate to communicate with your photographer if you feel overwhelmed.
Remember that these photos are meant to capture the love between you and your partner, so let that be the main focus. 
Frequently Asked Questions
Should I Hire a Second Photographer for My Wedding Photo Shoot?
Having two photographers means that while one captures the bride walking down the aisle, the other can snap shots of guests wiping tears from their eyes.
However, this comes with its own set of Pros and Cons. 
For instance, an extra person taking photos means more coverage but requires a bigger budget consideration.
How Long Should I Plan For My Wedding Photo Shoot to Last?
Consider what shots are most important to you and prioritize those for earlier in the day when everyone is fresh and energized.
Also, leave extra time for unexpected delays or plan changes.
As for what to wear, choose outfits that reflect your style and complement each other without being too matchy-matchy. 
Remember that comfort is key. It will show in your photos if you're not comfortable in your outfit.
Aim for a photo shoot lasting 1-2 hours to capture all the special moments without feeling rushed or overwhelmed.
How Can I Make Sure My Wedding Photos Look Unique and Not Like Everyone Else's?
Consider unique photo locations and personalized props to ensure your wedding photos stand out and don't look like everyone else's.
Look for outdoor areas with interesting backgrounds or architectural features not commonly used as backdrops. 
Bring customized items that reflect your personality as a couple, such as signs, banners, or pets.
Can I Request Specific Editing Styles for My Wedding Photos?
I encourage couples to discuss their editing preferences with their photographer before the shoot.
This allows for open communication and ensures you receive the desired finished product. 
Don't be afraid to request specific editing styles such as bright and airy, warm and cozy, or even bold and dramatic – after all, these are YOUR wedding photos!
How Soon After the Wedding Can I Expect to Receive My Photos?
Generally, you can expect to receive a sneak peek within a few days and the full set of photos within 4-6 weeks after the wedding.
Remember that quality editing takes time, so be patient while your photographer perfects each shot for you to cherish forever.
Final Thoughts
Consider whether or not to hire a second photographer – this will depend on your budget and what kind of coverage you want. 
Plan how long your photo shoot should last based on your schedule and any particular shots you may have in mind.
Don't be afraid to get creative with poses and locations to make sure your photos stand out from everyone else's. 
Communicate with your photographer about specific editing styles you prefer so they can tailor their work to meet your expectations.
Your wedding day is unique and special – just like you! So take extra care in planning the details of your photo shoot to ensure it captures all the beauty and magic of your big day.
And when the photographs arrive, let them transport you back in time to relive those precious moments forevermore.