In recent years, the idea of hosting a wedding on a non-traditional day of the week has become increasingly popular.
One such day that has gained interest is Tuesday.
While it may initially seem strange to some, opting for a Tuesday wedding can provide couples with several unique advantages and opportunities.
Of course, choosing to have a wedding on a Tuesday also presents its challenges and concerns.
It's essential for couples to weigh the advantages and potential drawbacks of selecting this day to celebrate their nuptials.
As unconventional as it might appear, a Tuesday wedding could be an ideal choice for some considering the different factors involved.
As the popularity of weekday weddings, including Tuesdays, continues to rise, it becomes increasingly important to understand both the benefits and challenges surrounding this decision.
By examining these aspects, couples can make a well-informed choice on whether a Tuesday wedding is the right option for them.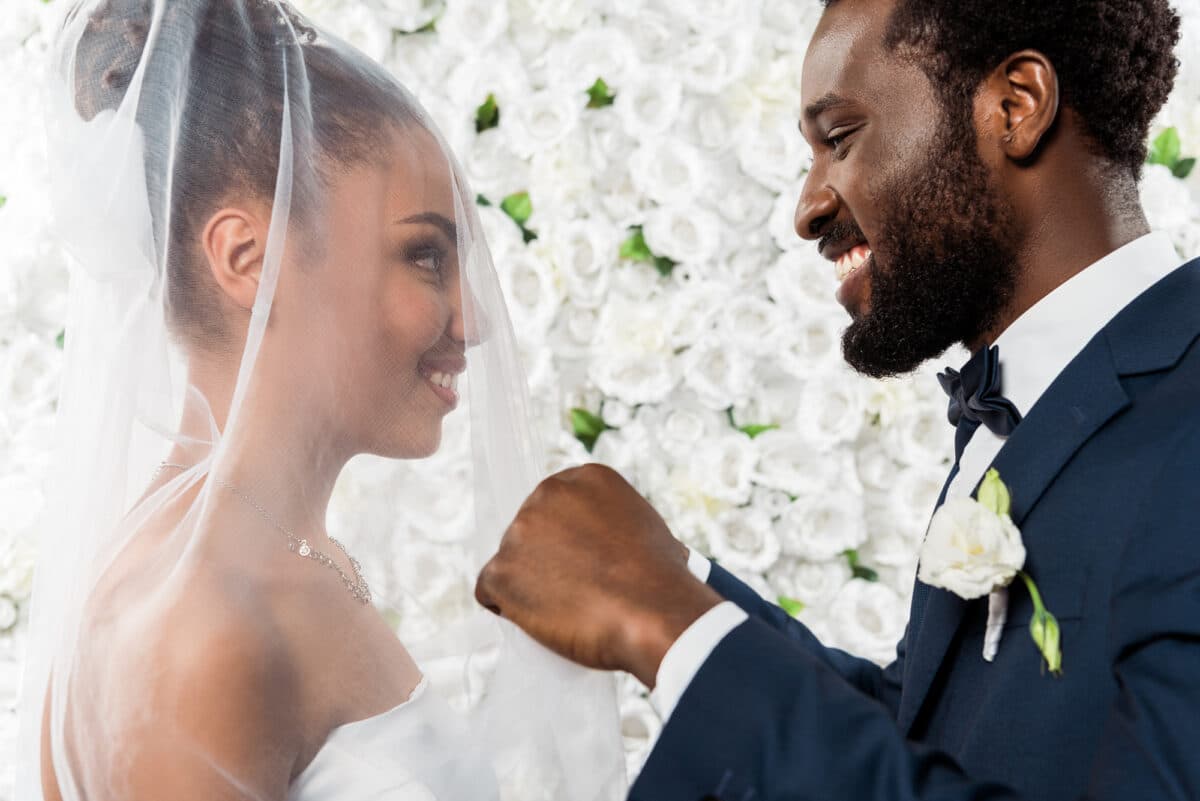 Key Takeaways
Tuesday weddings can offer unique advantages and opportunities for couples.
Couples need to weigh the pros and cons of choosing a weekday wedding.
Proper planning and consideration can help make a Tuesday wedding successful.
Benefits of a Tuesday Wedding
Cost Savings
One of the main advantages of having a Tuesday wedding is the potential for cost savings.
As Tuesday is considered a non-peak day in the wedding industry, venues and vendors often offer discounts and incentives for hosting weddings on this day.
Couples can save on various aspects of their wedding, including the venue, catering, transportation, and more, helping them allocate their budget to other important elements in their wedding planning.
Increased Vendor Availability
Another benefit of a Tuesday wedding is the increased availability of vendors.
Popular services such as photographers, caterers, and florists tend to have limited availability on weekends.
By choosing a Tuesday wedding date, couples can have better chances of securing their preferred vendors without competing with other weddings booked on the same day.
This can be particularly helpful during peak wedding seasons or if there are specific vendors that couples are keen on working with.
Less Crowded Venues
Lastly, hosting a Tuesday wedding can offer less crowded venues, especially if the reception or ceremony location is situated in a popular tourist spot or busy city location.
On weekdays, these places are usually less busy compared to weekends, providing couples with a more intimate and exclusive feel to their wedding day.
Guests may find it easier and more affordable to book their travel and accommodation for a weekday wedding, as airlines and hotels tend to offer lower rates during the week.
Challenges of a Tuesday Wedding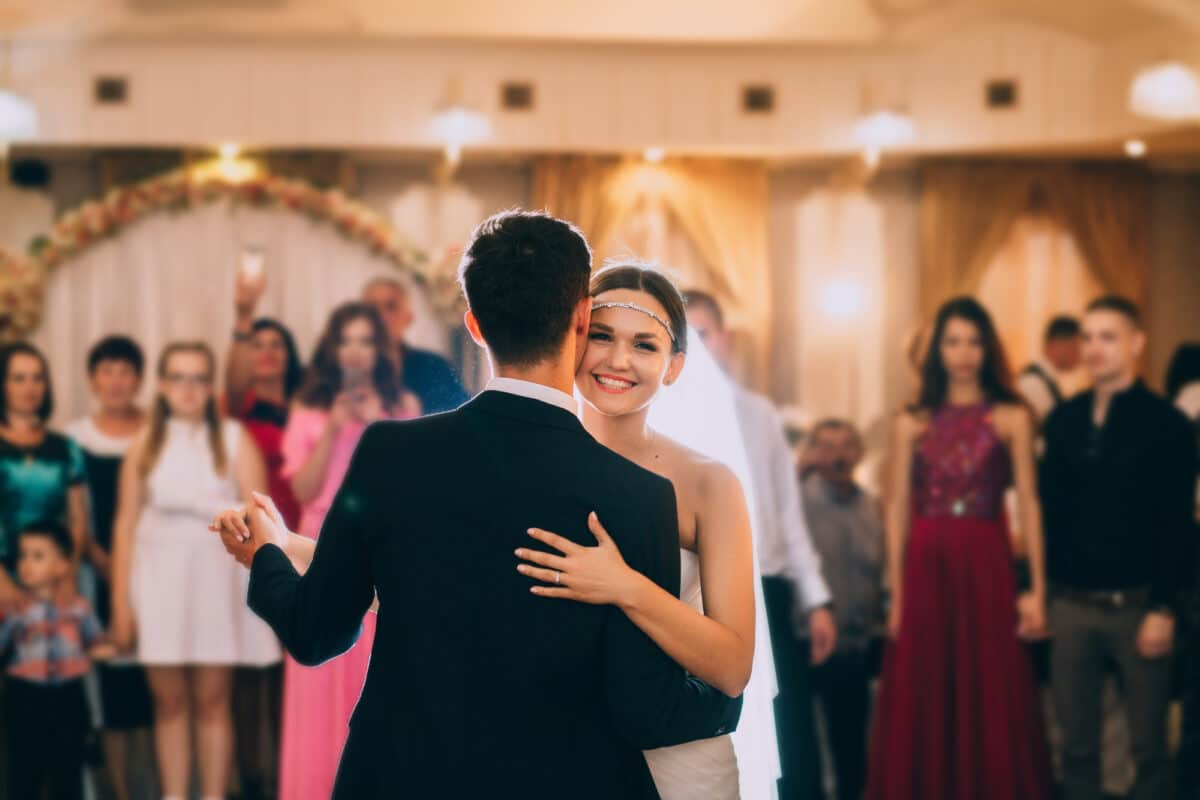 Potential Lower Guest Attendance
A Tuesday wedding might lead to a lower guest attendance compared to a traditional weekend wedding.
Many people work on weekdays and might have difficulties taking time off from their jobs.
For destination weddings, this issue can be exacerbated as guests will need additional travel time before and after the wedding.
Moreover, RSVPs might reflect a reduced number of attendees, causing challenges in coordinating with vendors, such as the photographer and caterer.
While weekday weddings can come with cost-saving advantages, couples must weigh these benefits against the potential for smaller guest turnouts.
Communicating with your wedding planner is essential during this process to make the best decision for your individual situation.
Travel Inconvenience for Guests
Another challenge of a Tuesday wedding is the travel inconvenience it may pose for your guests.
Since people usually have work commitments on weekdays, they might have limited time for travel and attending the event.
Guests with children might face difficulties in managing their childcare and school routines.
If you decide on a Tuesday wedding, it is crucial to send out invitations well in advance to give your guests enough time to make necessary arrangements, such as requesting time off, booking flights, or finding childcare options.
You can also consider providing shuttle transportation to minimize travel-related obstacles for your guests.
Tuesday weddings come with their own set of unique challenges.
Lower guest attendance and travel inconveniences are some factors to consider when selecting a wedding date.
However, working closely with your wedding planner, making timely arrangements, and communicating with your guests can help you navigate these difficulties and enjoy your special day.
Considering a Weekday Wedding
When planning a wedding, couples often default to weekends, overlooking the opportunities weekday weddings may bring.
As a consequence of the COVID-19 pandemic and restrictions on gatherings, a trend of weekday weddings has emerged, and there are several reasons to consider them.
Friday Weddings
Hosting a wedding on a Friday can be a great compromise between a weekday and weekend affair.
Guests will still have the weekend to relax or travel, and you may find that venues and vendors have more availability and offer discounts on Fridays compared to Saturday or Sunday.
A Friday wedding can start in the evening, allowing guests to attend after work.
The reception might include food and beverages similar to what you would find at a traditional weekend wedding.
If you desire a unique touch, consider offering a signature cocktail or even partnering with a local restaurant to provide an exclusive dining experience.
In order to ensure a good turnout for your Friday wedding, provide ample notice by sending save-the-date cards early in your wedding planning process, allowing guests to make any necessary arrangements.
Sunday Weddings
Sunday weddings have their own set of advantages, such as easier-to-book venues and vendor availability, possible discounts on services, and the potential for a more intimate, relaxed atmosphere.
Since Sundays usually come with less scheduling conflicts, couples can opt for a brunch or daytime reception, offering lighter fare and incorporating a mix of traditional and creative drink options.
However, keep in mind that some guests may have to travel home afterward, so it's crucial to plan a reasonable end time for the reception, giving them enough time to prepare for the coming week.
Both Friday and Sunday weddings can contribute to an enjoyable wedding weekend experience for guests, allowing a blend of the traditional weekend wedding feel and the unique, practical aspects of tying the knot on a weekday.
Tips for Planning a Tuesday Wedding
Start Planning Early
A Tuesday wedding may differ from a weekend wedding, so early planning is crucial to ensure everything runs smoothly.
Begin by selecting your wedding date and discussing options with your partner, families, and wedding planner.
Consider the pros and cons of a weekday wedding, such as vendor availability and the convenience for guests.
Having a flexible schedule will be beneficial when coordinating with vendors such as your photographer, caterer, and venue—weekday scheduling can lead to discounts and increased availability.
Choose an Accessible Venue
Since weekday weddings often require guests to make travel arrangements and possibly take time off work, it's essential to choose a venue that is easily accessible for everyone.
This is particularly important for destination weddings, as your guests might need to travel further than they would for a local event.
It's vital to give your guests plenty of notice and clear directions about the venue, as this can alleviate any uncertainty about attending the ceremony and reception.
Provide transportation and parking information, ensuring your guests can quickly move between locations if necessary.
Focus on Hotel Accommodations
Securing comfortable hotel accommodations for your guests is vital since they might have to travel for your Tuesday wedding.
Be sure to arrange hotel room blocks for your invitees and provide them with a list of recommended hotels nearby.
Research any ongoing discounts and offers for both local and out-of-town guests, and be considerate of their needs and preferences.
Make sure to communicate with your guests about any necessary RSVPs, giving them ample time to finalize their bookings and any other travel arrangements.
Final Thoughts
Having a Tuesday wedding is not necessarily strange, but it is less common than traditional weekend weddings.
One key advantage of a weekday wedding is that they are generally more affordable, with venues and vendors often offering discounts for non-peak days, such as Monday through Thursday.
Another benefit of a Tuesday wedding is the increased availability of venues and vendors, as weekends tend to fill up quickly, particularly during popular wedding seasons.
This can potentially allow couples to book their preferred location and professionals without the need for extensive waiting periods.
Having a wedding on a weekday may pose challenges for guests who work and may be unable to take time off to attend the event.
This could lead to reduced attendance and may require some thoughtful considerations in the planning process.
A Tuesday wedding can be a viable option for couples who prioritize affordability and venue/vendor availability over potential guest inconvenience.
Ultimately, the decision should be made based on the specific goals and preferences of each couple.