Life is unpredictable – but that doesn't mean your perfect day has to be!
It's not always easy to plan the perfect wedding while dealing with other life stressors, but I have some helpful tips for staying organized and on track.
When life gets in the way of planning your dream wedding, take a deep breath and focus on the solution. Especially when you are time-constrained, and you have so much to do.
Let's dive into the zone of possibilities and make your wedding the next big hit event.
Prioritizing Tasks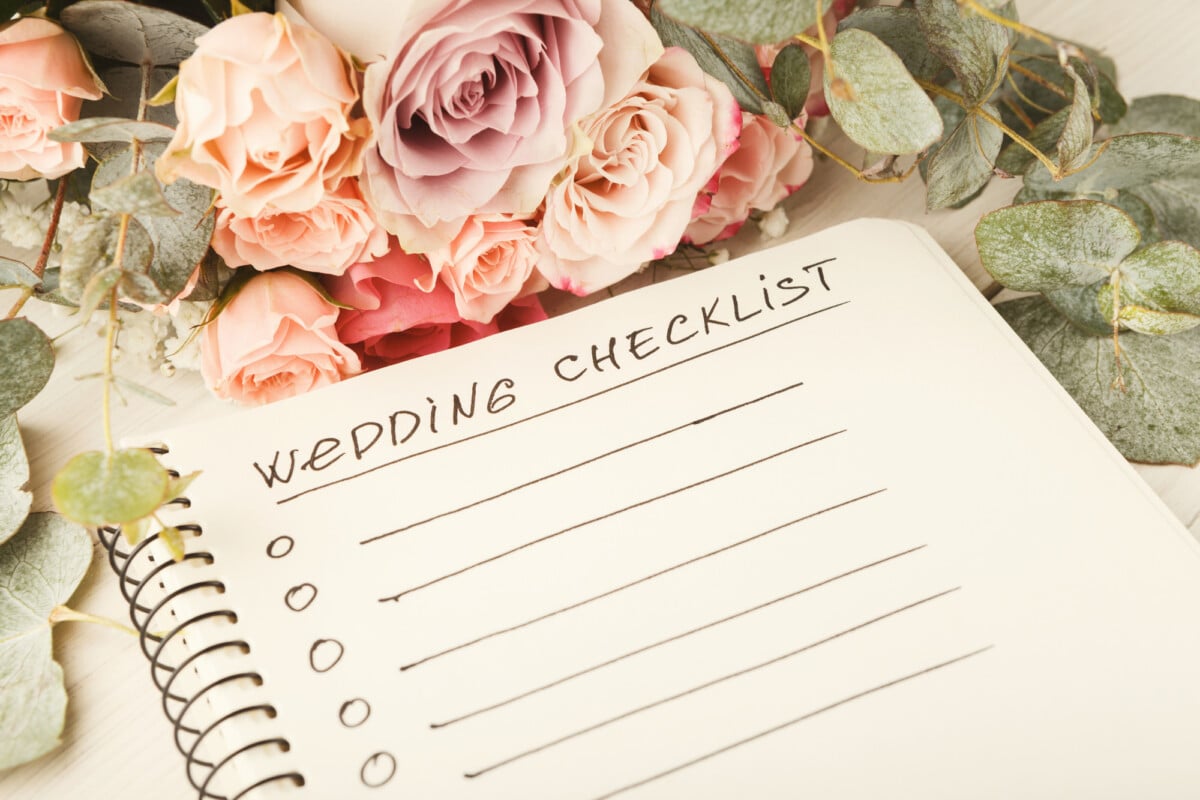 To make sure your big day is everything you envisioned, here are some tips on how to manage your time and plan effectively:
Break down the tasks into smaller steps that can be completed more efficiently over a shorter period. This will help keep you focused and organized throughout the process.
Set realistic deadlines for each task so you have enough time to complete them without feeling overwhelmed or rushed.
Be flexible with changes as they may come up during the process. It's important to stay open-minded and be willing to adjust certain aspects if necessary.
Delegate responsibilities when possible, such as assigning roles for family members or friends who want to help with some workloads. This will free up more of your own time for other things.
Consider outsourcing options, such as hiring professionals like caterers or florists who can efficiently take care of specific tasks.
By breaking up larger tasks into manageable chunks, setting realistic timelines, being flexible with changes, delegating responsibilities when possible, and considering outsourcing options where appropriate, you can create a successful wedding plan within a tight timeframe.
Outsourcing Options
Time is a precious commodity when planning your dream wedding. With so many details to consider, it can seem overwhelming and stressful.
Fortunately, there are options for outsourcing specific tasks that will help you stay on track and keep peace of mind throughout the process.
Hiring a professional planner or coordinator is one way to ensure everything goes according to plan. These professionals have extensive experience coordinating all aspects of an event from start to finish.
They know what works best for different types of weddings and how they're within budget constraints. Plus, they can negotiate with vendors and save you time by handling countless little details that might otherwise take up too much of your schedule.
Delegating Responsibilities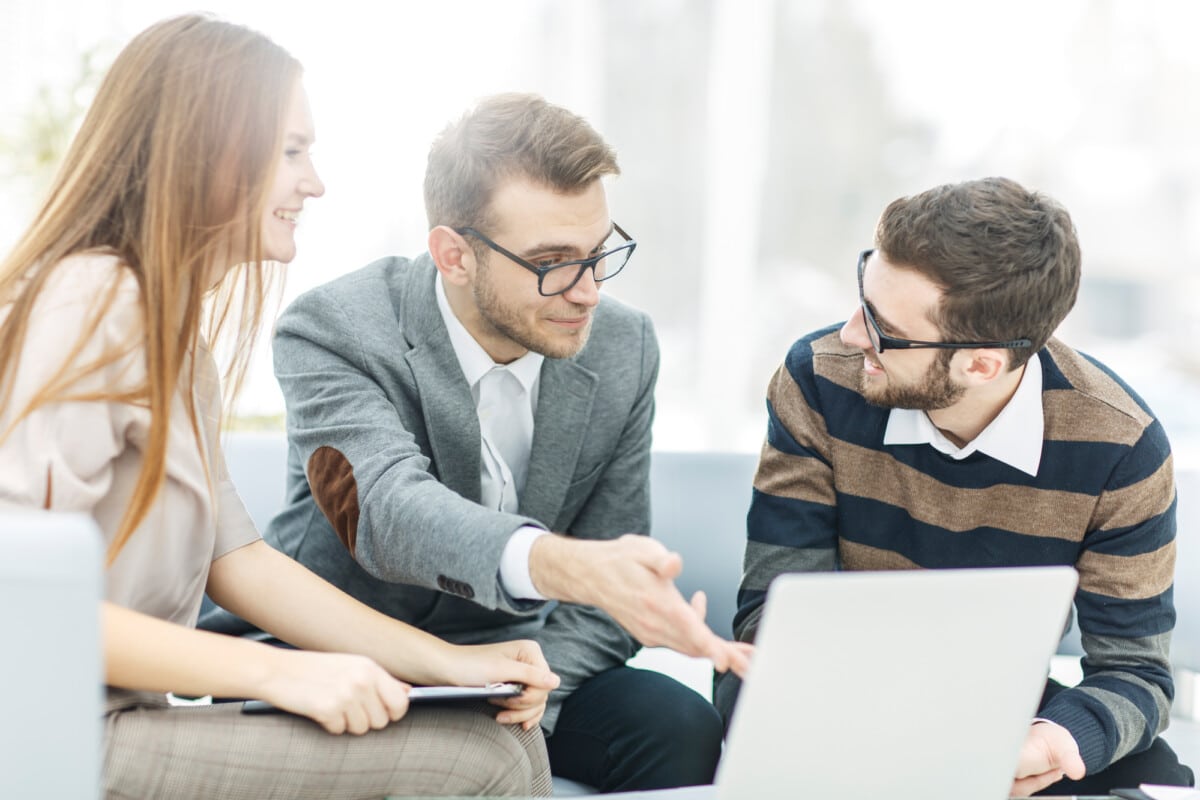 This is a great way to save money and get everyone involved in planning.
First of all, when asking people for help with different aspects of the wedding – such as catering, decorating, or even cleaning up after the event – make sure they know what will be expected.
Let them know how much time and effort they'll need to put into their roles ahead of time so there aren't any surprises on the day itself.
If possible, offer compensation (such as food or drinks) to thank those who helped.
Next you need to get organized! Make a list of all the tasks that must be completed before the big day and assign someone responsible for each.
It may also be helpful to break down large jobs into smaller chunks; this prevents anyone from feeling overwhelmed by too many duties at once.
Schedule regular check-ins with whoever is helping you out – this ensures everything stays on track and keeps stress levels low.
Minimizing Stress Levels
Planning a wedding on a tight schedule can be like navigating a minefield. The sheer amount of details, decisions, and deadlines to meet can quickly become overwhelming.
So first off, you need to start early. Planning will give you more time to manage unexpected hiccups that tend to arise in any big project.
Taking things step by step also helps – break down tasks into smaller chunks, making them easier to complete.
And just as important, don't try to do everything yourself. Delegate tasks when possible or hire professionals if needed.
This way, you won't have too much on your plate at once and can still keep up with the wedding planning timeline for your special day.
Working With Limited Resources
For couples struggling with limited funds, time, or both, some great tips and tricks will help them stay within the budget while still having the perfect day.
The first key is prioritizing what's most important for your special day. The following provides an overview of potential costs and how you might be able to stretch those dollars:
Venue: Rent free space from family/friends; consider outdoor venues in lieu of renting indoors
Catering: Consider potluck-style meals; look into local eateries instead of catering companies
Photography: Ask family/friends if they can offer services pro bono; research digital photography packages
Decorations: Re-purpose items already owned; shop second-hand stores for deals
Flowers: Opt for real flowers rather than artificial ones; buy potted plants instead of cut arrangements
Once you have identified your priorities and strategies for saving money, make quick decisions about vendors and services not to exceed your timeline.
Utilizing word-of-mouth also saves time when researching reliable providers.
And of course, don't be afraid to ask questions about discounts or promotional offers that may apply during off-peak seasons.
Making Quick Decisions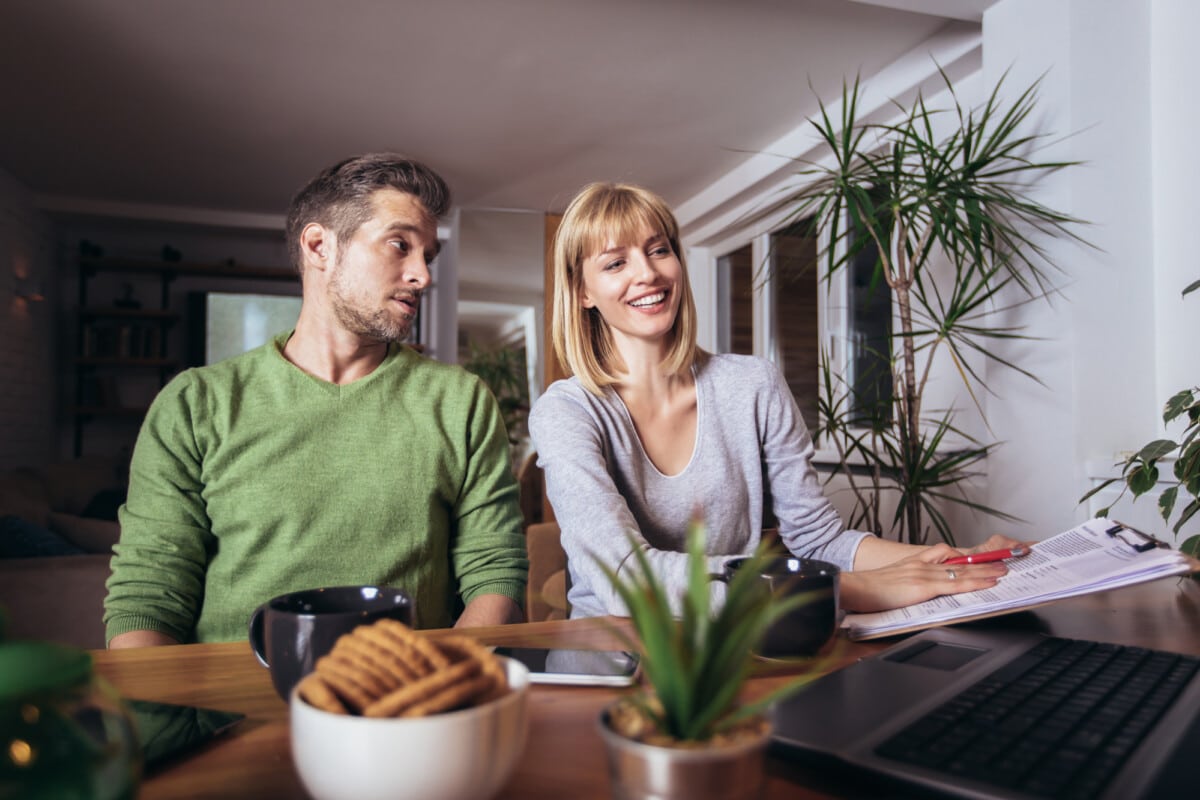 With an incredibly tight timeline, newly engaged couples often find themselves in a rush to make decisions regarding the vendors and services they will be using on their momentous day.
To assist them during this overwhelming process, here are some useful tips and tricks:
1. Research
Before selecting any vendor or service provider, take the time to research options thoroughly to find one that is right for you and your budget.
Ask friends and family members who have recently planned weddings for referrals, read reviews online, and compare prices between different vendors/services.
2. Prioritize
Make sure you prioritize your things when seeking out vendors/service providers so your budget isn't stretched too thin while still getting all the necessary elements taken care of first.
For instance, focus on booking top-priority items like photography services before looking at more minor details like table decorations or favors.
3. Be Flexible
Flexibility goes a long way when making quick decisions about wedding vendors/service providers.
Be open to suggestions from others, consider alternative options if needed, and don't hesitate to reach out directly for additional information or quotes.
Finding Affordable Alternatives
This can be difficult if you don't know where to look or what resources are available. Fortunately, there are several ways to find affordable options without sacrificing the quality of your special day.
First off, consider utilizing online marketplaces such as Etsy and eBay for items like decorations or favors. You can often find great deals on these sites since they offer competitive prices from numerous sellers.
Many vendors will also provide discounts if you purchase in bulk which is another way to save money while still getting everything you need.
Another option is that you can try looking into local shops and businesses for services such as catering or photography.
Many small business owners may be willing to work with smaller budgets due to their lower overhead costs than larger companies would have.
Working with a local business can help support the community, adding an extra feel-good element.
And lastly, keep an open mind when shopping around and always ask questions!
It never hurts to see what kind of offers different vendors might have before making any commitments; this could save you time and money.
Utilizing Technology Effectively
Couples can keep up with their progress without feeling overwhelmed by utilizing digital tools such as online checklists, budgeting programs, or virtual planners.
Online resources are often available at no cost, making them ideal solutions for staying within a strict budget.
These services can also provide instant access to relevant information so that couples can make educated decisions quickly by comparing different vendors in one place.
Taking Advantage of Professional Services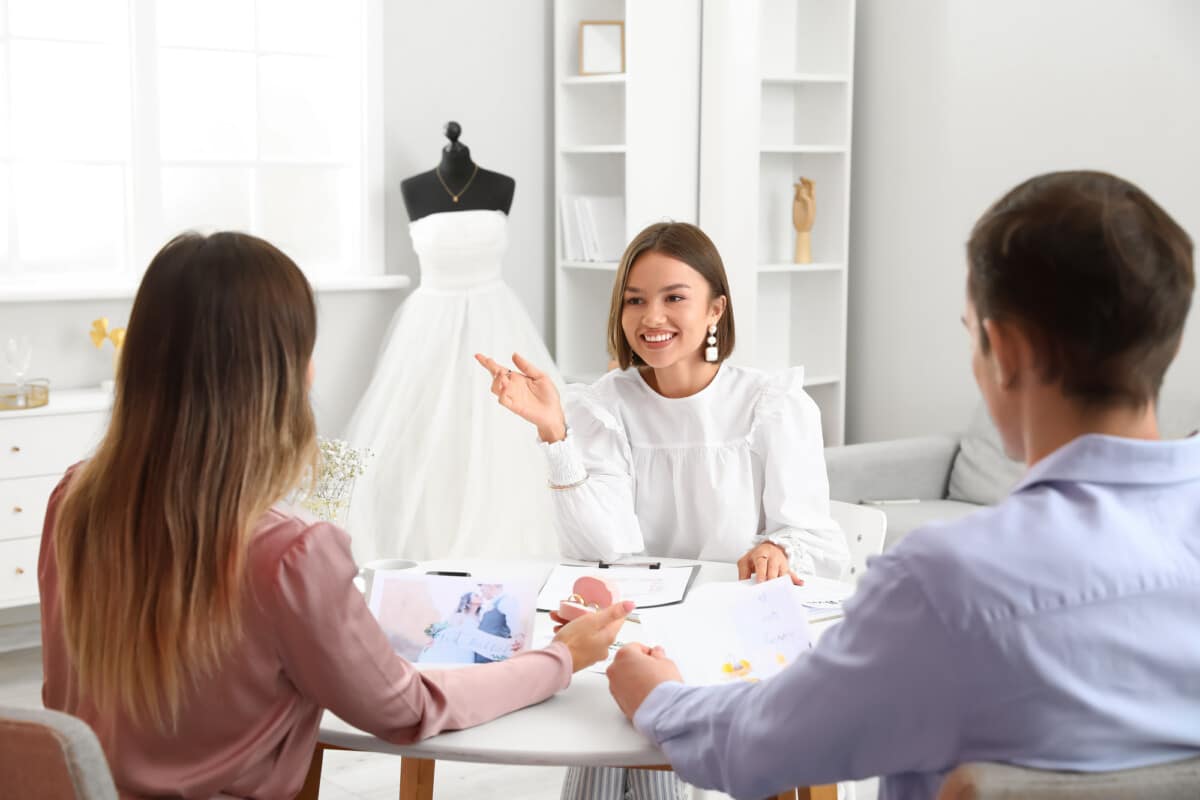 Professional planners and designers can help couples save time, energy, and money by using their experience in the industry.
With professionals on board, you can access resources and knowledge that would otherwise take days or weeks to research yourself.
They also streamline the planning processes so tasks don't get overlooked or forgotten about until it's too late.
Having someone experienced with timelines will ultimately keep the couple on track for their big day.
The downside is that these services come at a cost, and not everyone may be able to afford them. And while they can provide creative direction and ideas, couples must be aware that they might give up some control over certain aspects of the event.
And there simply is no guarantee that hiring pros automatically means your dream wedding will go off without any hiccups.
Frequently Asked Questions
How Many Months Ahead of Time Should I Start Planning My Wedding?
Couples should aim to begin their wedding plans at least 6-8 months before the big day.
This will give you ample time to plan out all the crucial details while not having too much time that it becomes overwhelming or stressful. 
What Are the Best Tips for Sticking to a Wedding Budget?
Sit down with your partner and decide what wedding you both want.
This will help you identify which costs should be prioritized while still getting the most out of your experience. 
Ensure that everything that goes into the event has a purpose, as this will help avoid frivolous spending and keep things more straightforward in the long run.
Researching vendors offering discounts or free services could also save you more money than you think!
When looking at venues, consider smaller locations such as gardens or even private homes if they fit well with the theme of your wedding.
As much as possible, try not to stick to one specific venue. Instead, look around different places to find better deals without compromising quality.
Also, remember that little details such as flowers and decorations can add up quickly. Focus on those items before deciding whether to splurge on other elements such as catering or entertainment.
How Can I Make Sure All of My Wedding Vendors Are Reliable?
Here are some tips for selecting trustworthy vendors:
1. Do your research – look into the vendor's past work and reviews from other customers.
2. Ask around – talk to friends and family who have used similar services, and see their experiences.
3. Meet with them in person – this allows you to get a better feel for the company or individual before making a decision.
What Are the Advantages of Having a Wedding Planner?
The advantages of having a wedding planner are numerous, and it's worth considering for those who have time constraints or need help executing their vision.
A good wedding planner can leverage their experience and contacts to find reliable vendors. They'll offer competitive prices while ensuring deadlines are met without sacrificing quality. 
They'll also provide invaluable guidance on design elements, such as what flowers best compliment table settings or how many centerpieces should be used per guest table.
What Are the Most Important Elements to Consider When Planning a Wedding?
From the venue and catering to invitation design and decorations, couples must carefully assess their options before making any commitments.
They need to consider all aspects of their day-of plans to ensure that everything runs smoothly.
• Couples should determine a budget and establish atmosphere preferences for their wedding. 
• Decide who will officiate the ceremony. 
• Establish a timeline and book vendors ahead of time. 
• Assign tasks to family members and friends for help in preparation.
Final Thoughts
With the right advice, couples can ensure a seamless and stress-free wedding planning process, regardless of their timeline.
Wedding planning is no easy feat – but with some clever tips, you can make sure your special day goes off without any unexpected issues.
Plan your wedding at least 3 months ahead to ensure a remarkable event. Set aside an adequate budget and investigate vendors carefully.
If needed, seek the advice of a professional wedding planner to help the process go smoother.
Prioritize fun, and remember that it's all about celebrating love with close ones. And last but not least, don't forget to soak up every moment of this special day.