Weddings are a tapestry of memories woven with love, laughter, and countless thoughtful details.
As the couple at the center of it all, you want to create an experience that lingers in the hearts of your guests long after the last dance. 
And what better way to leave a lasting impression than with a wedding favor that is as unique and special as your love story?
But with a world of options at your fingertips, how do you choose the perfect wedding favor that speaks to your personality and captures the essence of your big day?
I have curated a delightful collection of the most popular wedding favor types to inspire and guide you on this exciting quest! 
So, let's embark on this enchanting journey together, and discover the perfect wedding favor that captures the magic of your love story!
Personalized Favors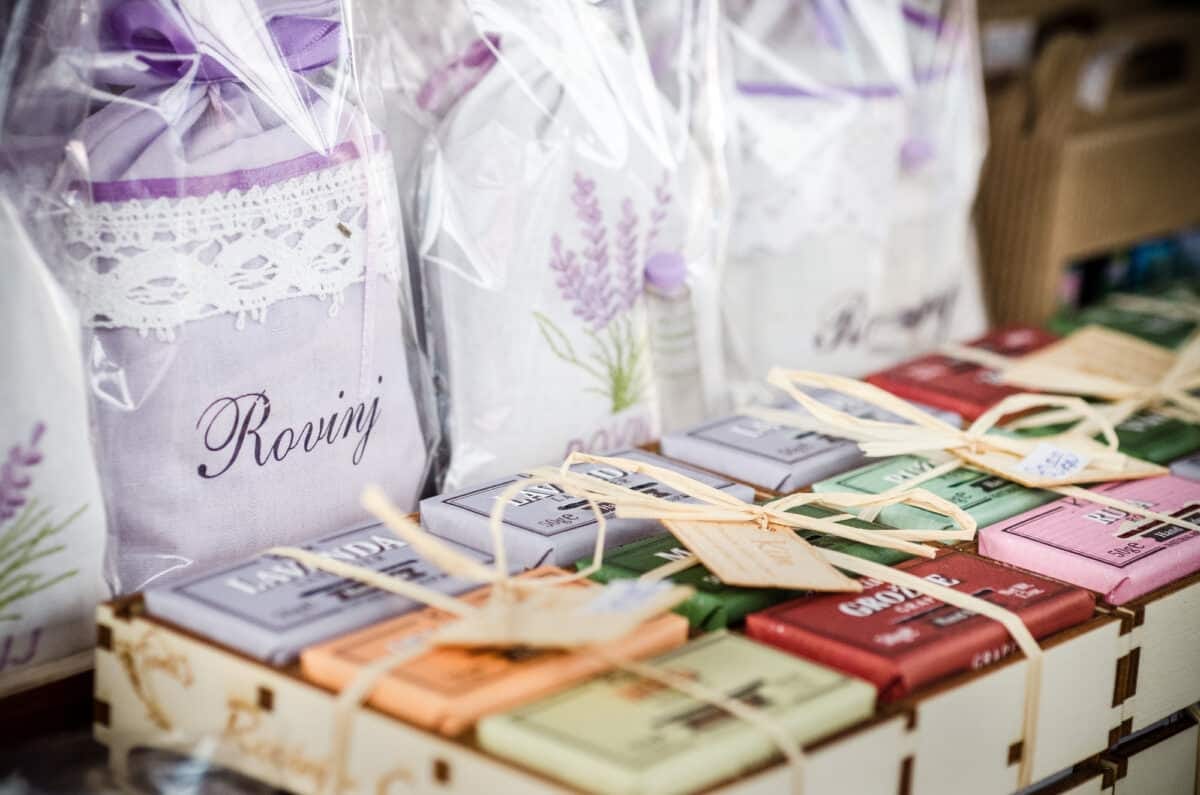 Personalized favors are the perfect way to show gratitude to your guests for their presence on such an important day. 
These gifts can be customized to fit any theme or style, making them unique and memorable.
From custom labels on wine bottles to monogrammed candles, there is something for every couple's taste.
For those who want something unique, consider creating a photo album filled with pictures from the big day. 
Not only will your guests appreciate the sentimentality behind this gift, but they'll also cherish the memories forever.
One of the best things about personalized favors is that they don't have to break the bank.
Budget-friendly ideas include handwritten thank-you notes attached to small candy bags or homemade treats like jam or honey. 
When choosing wedding favors, personalized gifts offer a special touch that will make your guests feel appreciated and valued.
With so many customization options available at varying prices, couples can find something that fits their budget while still being thoughtful and unique without sacrificing quality.
Edible Treats
Consider if you want sweet or savory treats. Sweet options like chocolates, macarons, and cookies are always popular among guests.
These can be customized with different flavors and designs that suit your wedding theme. 
If you prefer a more savory option, consider popcorn mixes, flavored nuts, or even mini bottles of hot sauce.
Once you've decided on the treatment type, think about how you want to present it.
Personalized packaging is a great way to make your favor stand out and add elegance to your wedding reception.
You can opt for custom labels or bags that feature your name and wedding date.
Of course, not everyone wants personalized packaging for their favors. If this isn't important to you, there are still plenty of ways to create beautiful displays for your edible treats.
Consider incorporating them into centerpieces or placing them in decorative jars on each table.
Seasonal Favors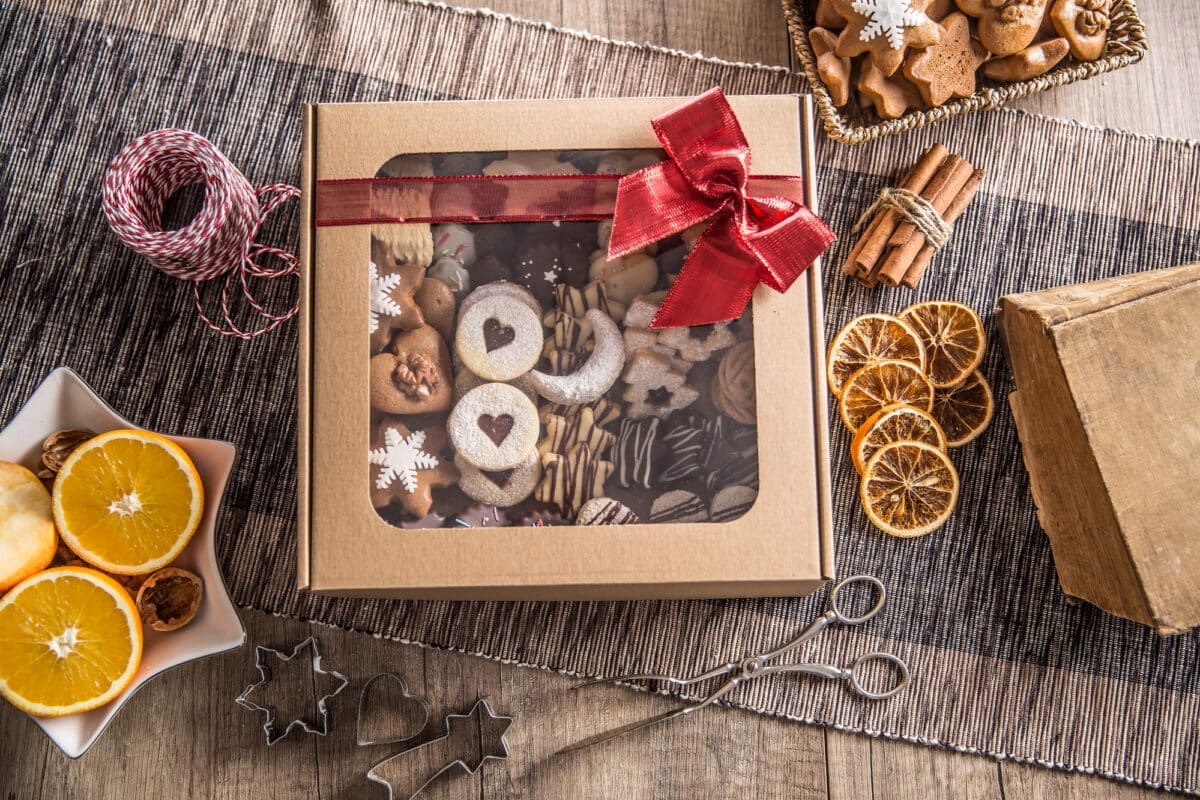 Fall weddings offer an abundance of inspiration when choosing the perfect favor. Consider giving fall-themed gifts like mini pumpkin candles or personalized apple cider packets.
You can also opt for warm blankets embroidered with your initials – perfect for snuggling up during chilly autumn nights.
You could also gift guests with personalized ornaments that they can hang on their tree each year as a reminder of your special day.
Miniature snow globes filled with glittering confetti are another fun option to bring some magic to any table setting.
When selecting your seasonal favors, consider how they fit in with the overall theme and vibe of your wedding.
If you're going for a rustic outdoor autumn celebration, blankets or caramel apples might be just what you need. 
Remember, while wedding favors may seem like small details in the grand scheme of things, they serve as lasting reminders of your special day.
Choose something that reflects who you are as a couple and makes your guests feel appreciated and loved long after the last dance has ended.
Destination-Inspired Favors
Destination-inspired souvenirs are all the rage right now, and there are plenty of options.
Tropical themed souvenirs: From mini pineapple-shaped candles to seashell bottle openers, there's no shortage of beachy trinkets for guests to take home as mementos of your big day. Consider opting for personalized items like engraved wooden luggage tags or monogrammed tote bags that they can use long after the wedding is over.
Destination specific food items: One way to really transport guests back to your special locale is by giving out edible favors inspired by local cuisine. For example, if you got married in Hawaii, consider gifting macadamia nut chocolates or Kona coffee beans. Or if you tied the knot in New Orleans, give out pralines or hot sauce packets.
Travel-sized essentials: If you have a destination wedding where guests will be traveling far distances to attend, consider putting together welcome bags filled with travel-sized toiletries like sunscreen, bug spray, and hand sanitizer. Throw in some snacks like granola bars or trail mix so they don't go hungry during their travels.
Whatever route you decide to take with your destination-inspired favors, make sure they reflect both your personal style and the location itself.
Entertainment and Activity Favors
These favors are perfect for couples who want their guests to have fun and enjoy themselves during the reception.
One popular option is photo booths. Guests love taking silly photos with friends and family, so why not give them a way to do it in style?
Photo booths come in all shapes and sizes, from classic enclosed models to open-air setups with props and backdrops. You can even customize your prints with your name or wedding date.
Another fun idea is games and puzzles. Whether you choose board games, card games, or brain teasers, these interactive favors will keep your guests entertained long after the party ends.
Consider selecting games that reflect your personalities as a couple or tie into your theme.
For example, if you're having a vintage wedding, opt for retro board games like Scrabble or Monopoly.
If you're worried about keeping kids occupied during the reception, consider setting up an activity station.
Fill it with coloring books, crayons, stickers, and other crafts they'll love. This way, parents can relax knowing their little ones are happy and occupied.
Unique and Creative Favors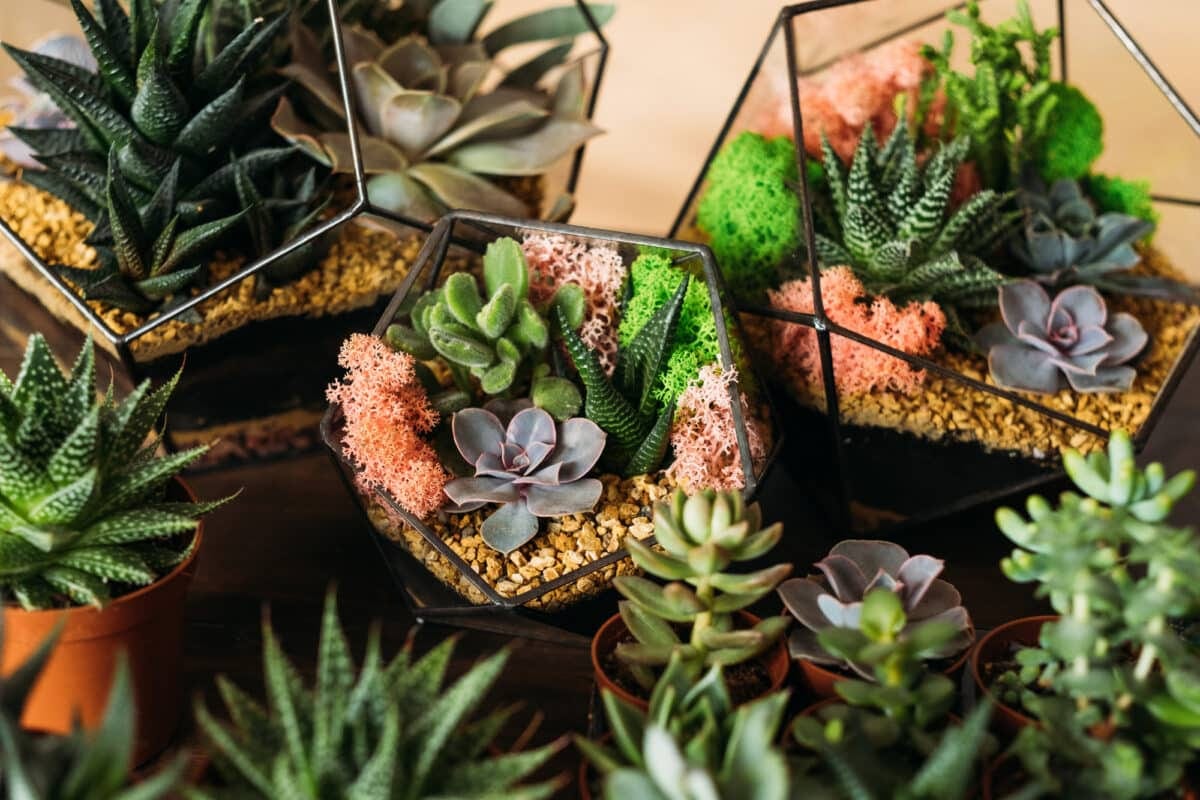 Handmade options offer a personal touch that cannot be found with store-bought favors. From homemade jams to hand-sewn pouches, there is something for every couple's style.
Plus, your guests will appreciate the effort put into each individual item.
Consider giving out personalized succulents or mini herb gardens for those seeking more unconventional ideas.
Not only do they make great decorations for the reception, but they also provide guests with a long-lasting reminder of your special day.
Other creative options include custom-made candles, locally-sourced honey jars or hot sauce bottles, and even mini champagne bottles adorned with personalized labels.
Frequently Asked Questions
How Much Should I Budget for Wedding Favors?
The good news is that plenty of affordable alternatives to traditional favors can still make your guests feel appreciated and valued.
DIY wedding favors are one option, allowing you to personalize the gifts while saving money. 
Another alternative is to give edible treats like homemade jams or baked goods, which are always popular with guests.
You could even consider skipping favors altogether in favor of donating to a charity close to your heart.
The most important thing is to choose an option that feels authentic and meaningful for you as a couple.
Should I Match My Wedding Favors to My Wedding Theme?
Personalized favors show thought and appreciation for your guests and also tie in perfectly with your wedding theme.
From monogrammed candles to custom-coated candy jars, there are endless ways to make your favors uniquely yours while impressing your guests simultaneously.
What is the Etiquette for Giving Wedding Favors?
While it's always nice to choose something that matches your wedding theme, don't feel restricted by this – creative favor ideas can make an impact!
It's also important to offer enough favors for each guest attending (usually one per person), and consider including a small note or tag thanking them for their presence on your special day. 
How Far in Advance Should I Order My Wedding Favors?
The ideal timeline for placing your order is at least three months before the big day, allowing time for customization or personalization.
However, if you are running behind schedule, rush delivery options are available for an additional fee. 
Choosing and ordering your wedding favors should be one less thing to worry about amid all the other details surrounding your special day.
Can I Customize My Wedding Favors to Include My Wedding Hashtag or Monogram?
When choosing personalized packaging, consider factors such as color scheme, theme, and overall aesthetic of your wedding.
Whether you opt for elegant calligraphy or playful graphics, customized details make all the difference in creating unique and memorable favors that will leave a lasting impression on your guests.
Final Thoughts
Don't feel restricted by tradition or what's popular. Be creative and choose something unique to you.
It's important to budget accordingly for your wedding favors, but plenty of affordable options exist.
When selecting your wedding favors, consider whether they match your theme. It's always nice when everything ties together seamlessly, but ultimately the choice is yours.
Remember to follow the proper etiquette when giving them out and order well in advance to ensure timely delivery.
Adding personal touches like customizing your wedding hashtag or monogram can make them even more special for your guests.