You are excited about your upcoming wedding, and I am sure you can hardly believe it's almost here!
Choosing the perfect venue is a huge part of creating the wedding of your dreams, and it can sometimes feel overwhelming. 
But fear not, because I am ready to take you on an exhilarating journey through some of the most beautiful and enchanting wedding venues out there!
1. Rustic Barns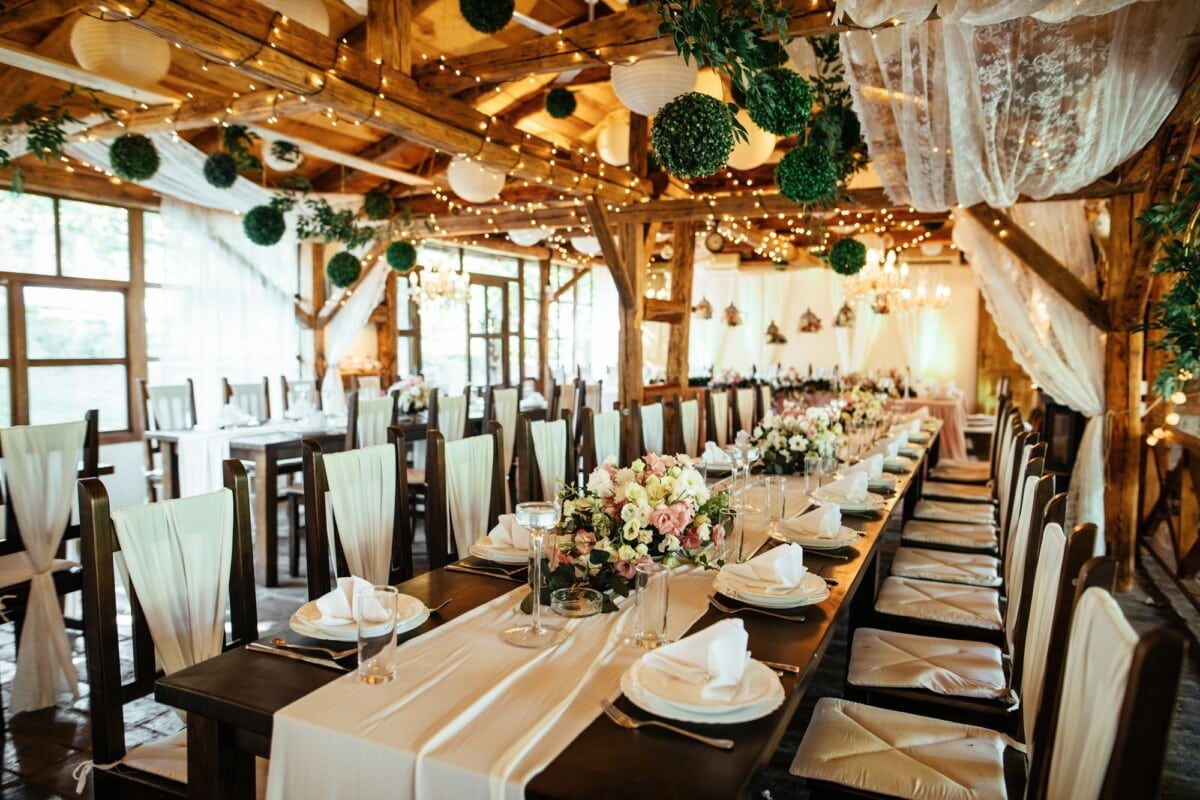 If you droll over a wedding venue that exudes charm and character, "Rustic Barns" may be just what you're looking for.
These venues are perfect for couples who want to add natural beauty and vintage flair to their special day.
Rustic barns provide the perfect backdrop for any wedding theme or style, from boho chic to classic elegance.
Their wooden beams, high ceilings, and open spaces offer endless decor inspiration.
One of the best things about choosing a rustic barn as your wedding venue is its flexibility.
Whether planning an intimate gathering or a grand celebration with hundreds of guests, there's always room to make these spaces work for you.
Many rustic barns have outdoor areas to host your ceremony or cocktail hour under the stars.
2. Elegant Ballrooms
Elegant Ballrooms offer flexibility in decor, catering, and more, so you can tailor the space to your needs.
From centerpieces to wall hangings and more, there are many creative ways to make the day your own.
With the correct planning, an elegant ballroom can be the perfect backdrop for a beautiful and memorable wedding day.
Benefits of Elegant Ballrooms
Choosing this type of venue can have some incredible benefits.
Firstly, decor options in elegant ballrooms are genuinely endless. Couples can transform the space into their dream vision with neutral walls and classic moldings with minimal effort.
Secondly, capacity limits in elegant ballrooms are generous. This is great news for larger weddings as there is ample room for guests to move around comfortably.
Another benefit of choosing an elegant ballroom is access to premium amenities. Most venues, such as caterers and vendors specializing in significant events, offer top-notch service.
3. Decorating an Elegant Ballroom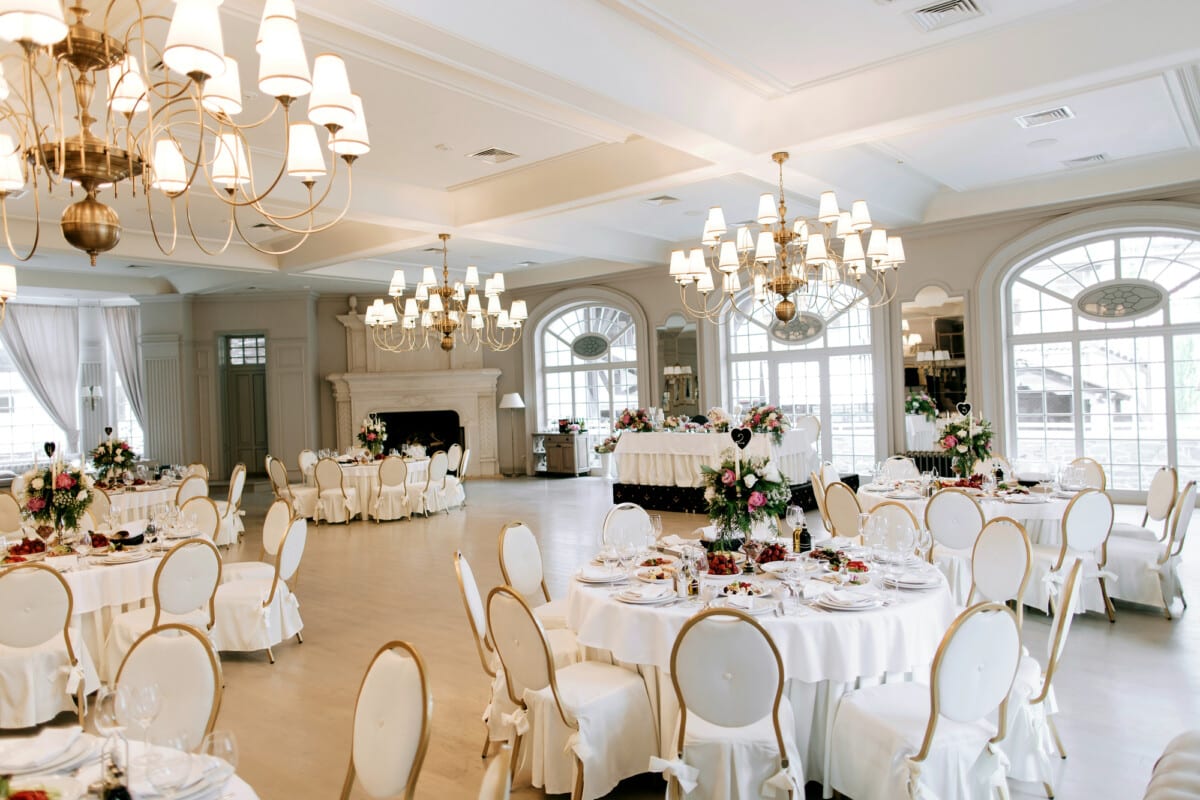 The fun part is choosing the proper ballroom decor.
Decorating the ballroom is where couples can let their creativity shine and make the space uniquely theirs.
When decorating an elegant ballroom, there are a few things to consider.
First and foremost, decide on a color scheme that complements the venue's existing aesthetic. Neutral tones like ivory or champagne work well with most ballrooms but don't be afraid to add pops of color through floral arrangements or table settings.
Another tip for finding affordable elegant ballrooms is to focus on statement pieces rather than overwhelming decorations.
Don't forget about lighting when considering decor options – this element can take any event from ordinary to extraordinary. Soft uplighting along the walls or twinkling string lights overhead create a romantic ambiance perfect for weddings.
4. Outdoor Gardens
Outdoor gardens are a popular choice for couples who want an intimate and romantic wedding surrounded by nature.
When choosing this type of venue, it is crucial to consider the season you plan to host your event.
Outdoor weddings can be affected by changes in weather, so make sure you have backup plans in case of inclement conditions.
When planning a wedding in an outdoor garden, there are several decor ideas that you can incorporate into your theme.
You may opt for vintage lanterns hanging from tree branches or fairy lights strung up along the pathways.
If you prefer a more rustic feel, use wooden signs with calligraphy lettering as directional markers around the venue.
Consider renting tents or umbrellas in case of rain or extreme heat. Additionally, discuss options for indoor spaces where guests can retreat if necessary.
5. Beachfront Resorts
If you're looking for something with more of a beachy vibe, a beachfront resort may be the perfect choice for your special day.
Who wouldn't want to say their vows overlooking crystal-clear waters and feeling the sand between their toes?
Beachfront resorts offer all this and more – from luxurious accommodations to delicious seafood dinners.
When it comes to beach wedding decor, there are plenty of options.
You might opt for simple white linens and tropical flowers or go all out with seashell centerpieces and tiki torches lining the aisles.
6. Intimate Chapels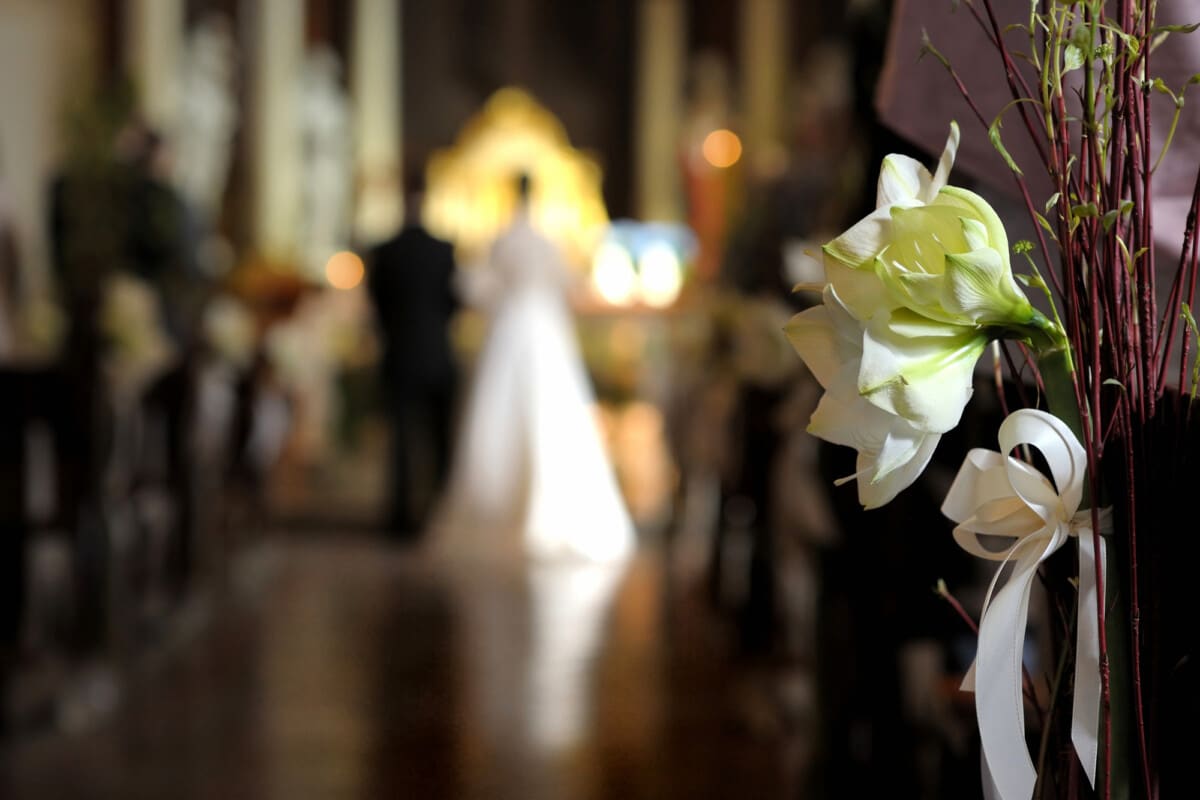 Intimate Chapels are perfect for those who want a small and cozy wedding.
The intimate setting allows guests to feel more connected with each other and the couple getting married.
The decor of an Intimate Chapel is usually breathtakingly beautiful, with stained glass windows, wooden pews, and intricate details that add character to the space.
The natural lighting from windows can make for stunning photos during daytime weddings, while candles or dimmed lights create a romantic ambiance in evening ceremonies.
One of the benefits of choosing a small wedding venue like an Intimate Chapel is that it often comes at a lower cost than more prominent venues.
Additionally, having fewer guests often leads to less stress on the couple since they don't have to worry about accommodating large numbers of people.
Remember that some intimate chapels may restrict music or decorations due to religious affiliations.
7. Wineries and Vineyards
These venues offer breathtaking natural scenery.
Imagine exchanging vows amidst rolling hills of grapevines or celebrating with loved ones under the stars as you sip on award-winning wines.
One advantage of hosting your wedding at a winery or vineyard is their impressive decor.
Many of these venues have a rustic charm and authentic details that can't be replicated elsewhere.
Another benefit is the exceptional catering options offered by many wineries. They often work closely with local chefs who incorporate ingredients grown on the property.
With stunning views, unique decor, and delicious food and wine options, it's easy to choose this venue.
8. Historic Mansions
A historic mansion might be a perfect choice if you're looking for a wedding venue with a touch of history.
These venues offer elegance and charm not found in modern buildings.
Venue Characteristics
Historic mansions are often located on large properties, providing ample space for outdoor ceremonies and receptions.
The architecture of these buildings is typically grand, featuring ornate details and unique decor.
Many historic mansions have multiple rooms or areas to rent, allowing couples to host their ceremony and reception at the exact location.
Cost Comparison
While historic mansions can be more expensive than other venues, it's essential to consider all the amenities they offer. Some factors that may affect cost include:
Property size: Larger estates will likely come with higher rental fees.
Time of year: Peak wedding season brings higher prices across all venues.
Additional services: Some historic mansions may provide catering, decorations, or coordination services as part of their packages.
Remember that when choosing a venue like a historic mansion, consider any additional costs, such as transportation or rentals.
9. Museums and Art Galleries
Museums and art galleries are ideal for couples who consider themselves art enthusiasts or love getting married surrounded by interactive exhibits.
Museums and art galleries come in different sizes so that they can accommodate small and large weddings.
Some even have outdoor spaces where you can have your ceremony or reception.
The best part about these venues is that they already have beautiful decor, so you don't need to spend too much on flowers or other decorations.
Note: One thing to remember when choosing a museum or an art gallery as your wedding venue is that some may limit access to certain areas due to the fragility of their collections.
You'll need to work closely with the venue's event coordinator to ensure that all necessary precautions are taken during the setup and throughout your event.
10. Budget Considerations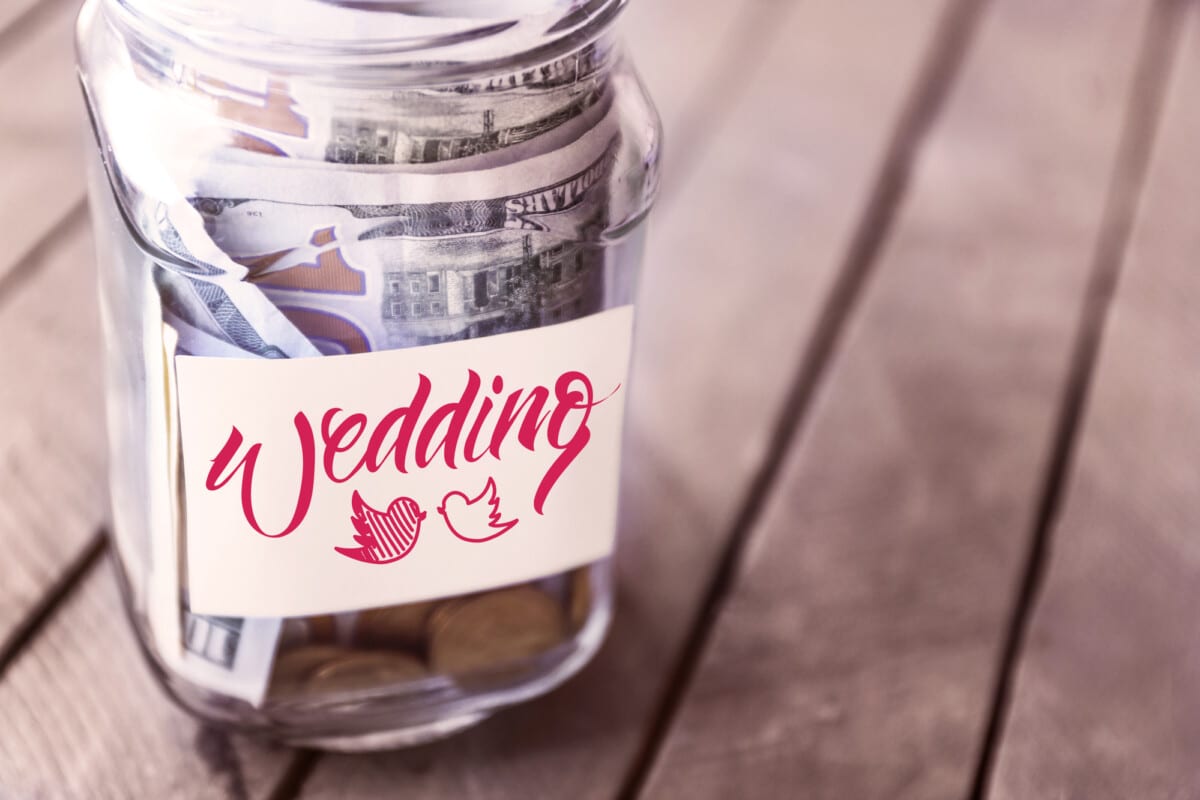 Your budget will determine what type of venue you can afford and how many guests you can invite.
Before you start looking at venues, it's essential to have a clear idea of your overall budget for the wedding.
One way to save money on your wedding venue is by comparing prices. Please list potential venues and their rental costs, then compare them side-by-side.
Another option for finding wedding venue deals is booking during off-peak seasons or days of the week.
Many venues offer lower rates on weekdays or during less popular months like January or February.
Lastly, don't forget about hidden costs such as taxes, gratuities, and any required insurance or permits.
Be sure to ask each venue about these additional expenses upfront so there are no surprises later.
There are different types of venues available with varying rental costs and capacities.
By carefully considering your budget and doing some research ahead of time, you'll be able to find a beautiful wedding venue that fits within your price range.
Frequently Asked Questions
1. How Do I Know if a Venue Is Available on My Preferred Wedding Date?
Checking availability can be an essential step in booking to ensure that another couple doesn't already book your dream location.
Contact the venues you're interested in and ask about their availability.
Some venues may have online calendars or inquiry forms that allow you to check availability instantly. 
However, remember that even if a venue appears available online, it's always best to confirm with them directly, as dates can fill up quickly during peak wedding season.
2. Can I Bring My Caterer, or Do I Have to Use the Venue's Preferred Vendors?
You have the choice to bring in your caterer.
However, if you prefer to have the service of the venue's preferred vendors, both options have pros and cons. 
Using the venue's vendors can save you time and stress by handling everything in-house, but it may limit your menu choices and cost more.
Opting for DIY catering allows for more flexibility with your menu and budget but requires additional planning and coordination.
Ultimately, the decision should reflect what is most important to you as a couple.
3. Are There Any Restrictions on Decorations or Music at the Venue?
It's important to consider any limitations on decorations or music that may be in place at your desired venue before making a final decision.
Some venues have strict rules about what can and cannot be brought in, while others offer more flexibility.
By doing your research and asking plenty of questions upfront, you'll ensure you can create the ambiance you want without running into any unexpected roadblocks.
4. What Is the Capacity of the Venue, and Can It Accommodate My Guest List?
The capacity of the venues continuously varies, and you need to confirm with the related management of the venue if they will be accommodating your guest list.
Additionally, you'll need to decide between outdoor vs. indoor venues as well as intimate vs. grand spaces.
When considering booking a wedding venue, it's essential to understand the pricing and contract details.
You don't want surprises when strapped for cash during your big day. 
Ask if any hidden fees or additional charges may arise after signing a contract.
Also, negotiating venue fees is an excellent way to stay within budget while getting everything you need from the space. 
Final Thoughts
Listen up, all you soon-to-be newlyweds!
When it comes to choosing the perfect wedding venue, there are a few things you need to keep in mind.
First of all, you want to ensure the location matches your style, personality, and budget.
After all, your wedding day is all about you and your partner, so choosing a venue that speaks to who you are as a couple is essential.
But that's not all.
Availability, catering options, decor restrictions, capacity, and hidden fees are all key factors to consider before making your final decision.
You don't want any unpleasant surprises ruining your big day.
Now, here's the most critical part: trust your instincts.
Your heart will know when you walk into the perfect venue that feels like home and captures your vision. It's where memories will be created that you'll cherish forever.
So, put on your planning hat and prepare to create your dream wedding.
When you find that perfect venue, everything else will fall into place. Happy planning!