As you and your partner embark on the journey of planning your dream wedding, you'll find that it's the intricate details that truly make the event extraordinary.
The selection of wedding favors is one such detail that adds a touch of personalization and leaves a lasting impression on your guests.
These charming tokens of gratitude thank your loved ones for their presence and serve as a memorable keepsake of your special day.
But with so many favorite ideas, how do you choose the perfect ones that seamlessly complement your wedding theme and style?
In this blog post, I'll delve into the art of selecting favors that resonate with your theme and style and leave your guests feeling truly appreciated.
Consider Your Wedding Theme and Colors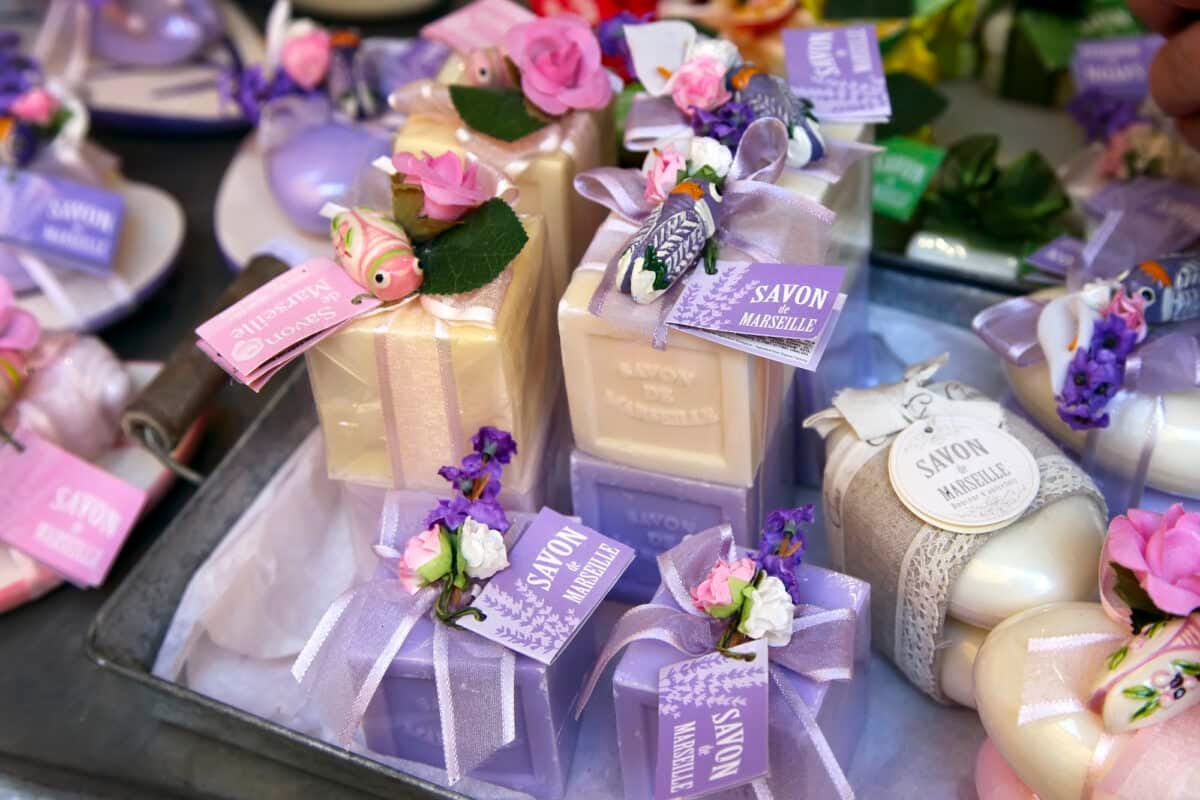 Consider what inspired your wedding theme – was it a love for vintage decor or rustic charm? Or maybe you're drawn to classic elegance or modern minimalism.
Whatever it may be, use this inspiration to choose favors that align with your overall vision. 
For instance, if you're having a beachy destination wedding, consider giving out seashell candles or personalized sunscreen bottles as favors.
Think about your color scheme. Are you going for bold and bright hues or soft pastels? Your wedding favors should complement these colors seamlessly. 
You could opt for candy jars filled with sweets in shades that match your palette or customized wine glasses etched with guests' names using vinyl overlays in complementary tones.
Keep in mind that while matching the exact shade of each element isn't necessary, sticking within the same color family creates a cohesive look. 
Determine Your Budget
To determine your budget, create a spreadsheet that lists all the potential costs associated with your wedding favors.
This includes the cost of the actual favor, any packaging or presentation materials, shipping fees, if necessary, and taxes.
Once you clearly understand your expenses, prioritize your favorites based on their pricing and whether they fit within your overall theme and style.
Remember that it's okay to splurge a little on something truly special, but don't forget to consider practicality.
Decide on a Useful or Decorative Favor
As we move forward in choosing wedding favors that fit your theme and style, it is important to consider whether you want practical or decorative favors.
Practical favors are those that guests can use in their daily lives, while decorative ones are used purely for aesthetic purposes.
Consider items like bottle openers or keychains if you opt for practical favors. These favors will serve a purpose and remind guests of your special day every time they use them.
On the other hand, if you choose decorative favors, consider things like candles or picture frames. These beautiful pieces can add an elegant touch to any home decor.
Personalization is another factor to consider when selecting your wedding favors.
Personalized gifts show guests how much thought and effort went into creating something unique just for them.
However, non-personalized gifts still make great party souvenirs without breaking the budget.
Opt For Eco-Friendly Favors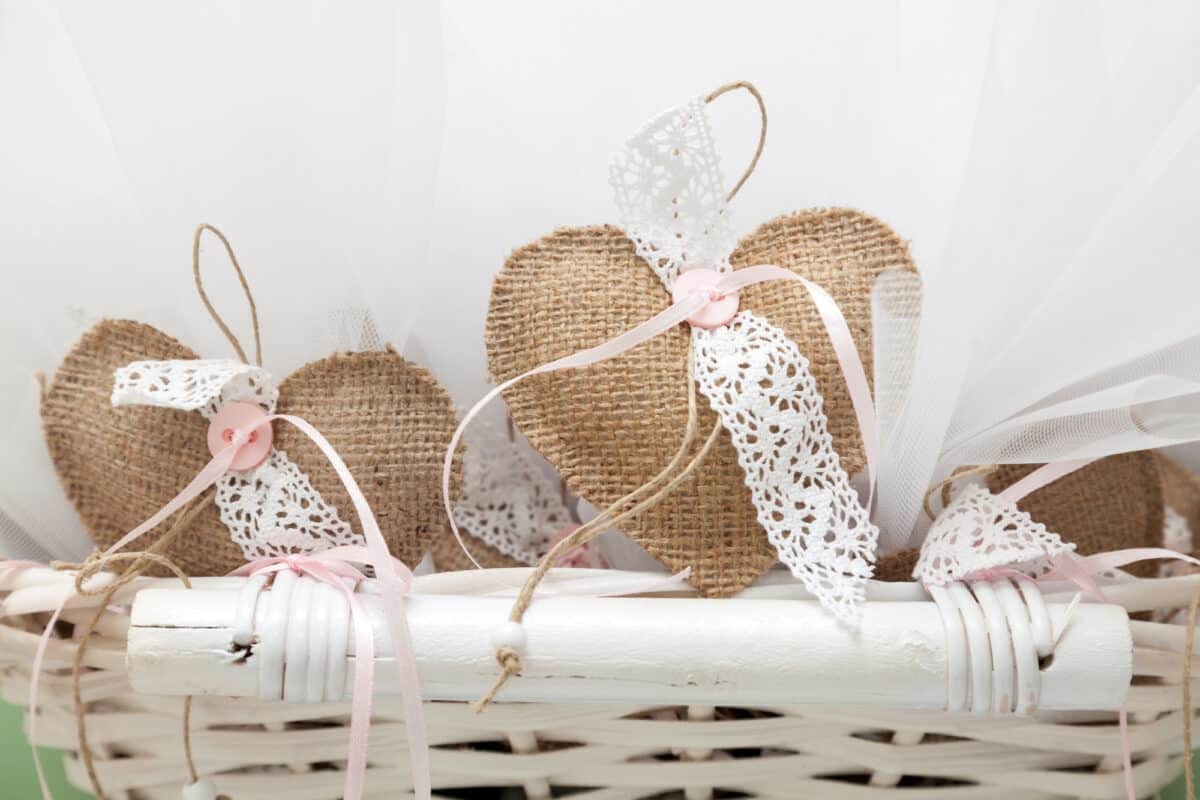 Sustainable wedding favors are good for the environment and serve as memorable tokens of appreciation to your guests.
When selecting sustainable wedding favors, plenty of options are available that won't break the bank. One popular option is seed packets or plants that can be grown at home.
These favors are both unique and practical, allowing guests to enjoy them long after the big day has passed.
Another great eco-friendly alternative is reusable items such as canvas tote bags or stainless steel straws.
These items reduce waste and can be customized with your name and wedding date – making them the perfect keepsake for guests to use repeatedly.
Consider donating to an environmental charity instead of traditional wedding favors.
This gesture not only supports a worthy cause, but it will also leave a lasting impact on your guests by showing them that you care about the environment.
Don't Forget the Kids
When selecting favors for kids, consider what will keep them entertained during the reception. One fun idea is coloring books or activity kits that feature themes like weddings or love.
Another option is personalized mini-games, such as tic-tac-toe or puzzles. These items can be customized with the couple's names and wedding dates.
Consider offering individually wrapped snacks like cookies or candy bars with custom wrappers featuring cute designs or photos of the bride and groom.
You could also provide jars with small toys or trinkets matching your wedding theme.
Remember that including children in your favor selection doesn't mean sacrificing style or elegance.
Plenty of sophisticated yet kid-friendly options exist, from miniature succulents to artisanal chocolates.
Just be sure to choose items that won't pose a choking hazard and avoid anything overly childish or gender-specific.
Have Fun With It!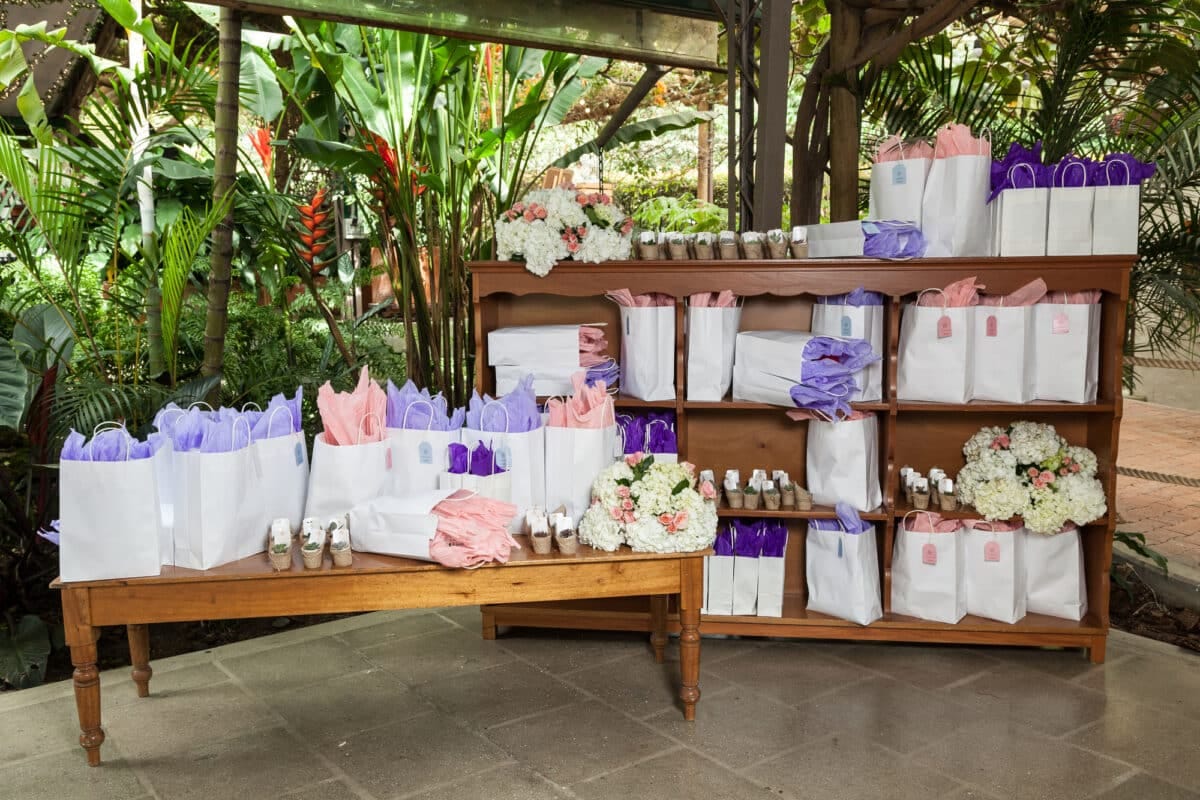 The best part about choosing your wedding favors is the endless array of DIY options available. You can make them yourself or enlist the help of family and friends.
One unique idea is to create personalized mini bottles of your favorite liquor or homemade infused oils for guests to take home.
This adds a personal touch and serves as a useful gift. Another fun idea is to give out custom-made candles with scents that reflect your personality as a couple.
If you want something more eco-friendly, consider gifting seeds or small potted plants in biodegradable pots.
These gifts will add some greenery to your guests' homes and serve as a reminder of your special day long after it has passed.
There are no hard and fast rules regarding wedding favors. Have fun with it, and let your personalities shine through!
With so many unique ideas, you're sure to find something that perfectly reflects who you both are as individuals and as a couple.
Frequently Asked Questions
Can Wedding Favors Be Given to Only a Select Group of Guests or Should They Be Given to All Guests?
There's no rule that says every guest must receive a favor – in fact, some couples opt to only give them out to members of their bridal party or close family and friends. 
If you're worried about offending anyone by not giving out favors, consider including a note on your wedding website or at each table explaining why sure guests received them while others did not.
How Far in Advance Should Wedding Favors Be Ordered or Assembled?
It's essential to plan ahead and order or assemble your favors with enough time before the big day to avoid any last-minute stress.
Remember the budget you've set aside for favors and choose options that fit within that range.
Are there Any Popular Wedding Favor Trends for the Current Year?
Guests will appreciate plenty of options, from reusable straws and water bottles to seed packets and bamboo utensils.
Personalized items are also still in demand as they add a special touch to each gift. 
Consider customizing wine glasses or keychains with your name and wedding date.
Can Wedding Favors Be DIY, or Should they Be Purchased From a Vendor?
Perhaps it's best to leave this task to the professionals.
Those talented vendors who specialize in creating beautiful and functional wedding favors that will wow your guests and leave them feeling appreciated long after the night. 
Don't let Pinterest fool you into thinking DIY is always the answer.
Sometimes it's worth investing in quality vendor-purchased favors for a stress-free and successful wedding day experience.
Should the Wedding Favors Reflect the Couple's Interests or Be More Generic?
Personalized items tend to cost more as they require customization, but they add a unique touch that guests will surely appreciate.
On the other hand, generic favors like chocolates and candles can be bought in bulk at an affordable price point. 
It's ultimately up to the couple to decide whether to splurge on personalized items that reflect their interests or go for something simple yet universally appealing.
Final Thoughts
When ordering or assembling your wedding favors, planning is always best.
Give yourself plenty of time so you don't feel rushed or stressed as the wedding draws closer.
And don't forget to keep up with current trends!
This year, personalized items such as monogrammed candles and custom drinkware are popular.
Whether you choose to DIY your favors or purchase them from a vendor, make sure they reflect both your interests and the overall theme of the wedding.
The saying goes, "It's the little things that count." Your guests will appreciate any thoughtful gesture, no matter how small.