Let's face it, planning a wedding can be an exhilarating yet overwhelming occasion. Many couples find themselves overwhelmed by the sheer amount of things that need to be done and when they should all occur.
Worry no more! I have created the ideal wedding preparation checklist. Everything you require (and when) for your special day is all right here!
Research
The first step in any successful wedding plan is research. That, and a good wedding planning timeline.
Find out what's available locally and what type of services are offered so that you can decide on vendors and determine budgets.
You'll also want to look into venues' cancellation policies. After all, you don't want to end up paying for something if things change unexpectedly.
Setting a Budget
Your wedding day is an unforgettable and momentous celebration of your life! All that planning you've done has paid off, so now it's time to make things official.
Before diving into the details and fun stuff, one of your first priorities should be crafting a budget – this will guide many other decisions during the process.
Begin by creating an itemized list of what you'll need and how much you're willing to allocate for each element.
It might sound tedious, but setting realistic expectations ahead of time can help ensure you don't overspend or find yourself without money when needed.
Once you have a solid idea of your budget, communicate it clearly with all vendors so they know exactly what services they are expected to provide and how much they will cost.
Choosing a Venue
Choosing a venue for your wedding is an important part of the planning process.
You'll want to make sure that you pick a place that fits within your budget and reflects the style of celebration you have in mind.
Here's what you need to consider when selecting a site:
1. Size and Capacity
Determine how many people will be attending and find venues with enough space to accommodate them comfortably.
Make sure extra rooms are available, if needed, to provide guests with additional seating or space for dancing.
2. Cost
Factor in not only rental fees but also expenses like security deposits, catering costs, decorating services, and any other associated charges.
Consider whether taxes apply and if they're included in the quoted price.
3. Location
Look into transportation options such as shuttles from nearby hotels or airports for out-of-town guests.
Examine parking available onsite or at surrounding establishments so your guests won't have difficulty getting to the event.
Booking Vendors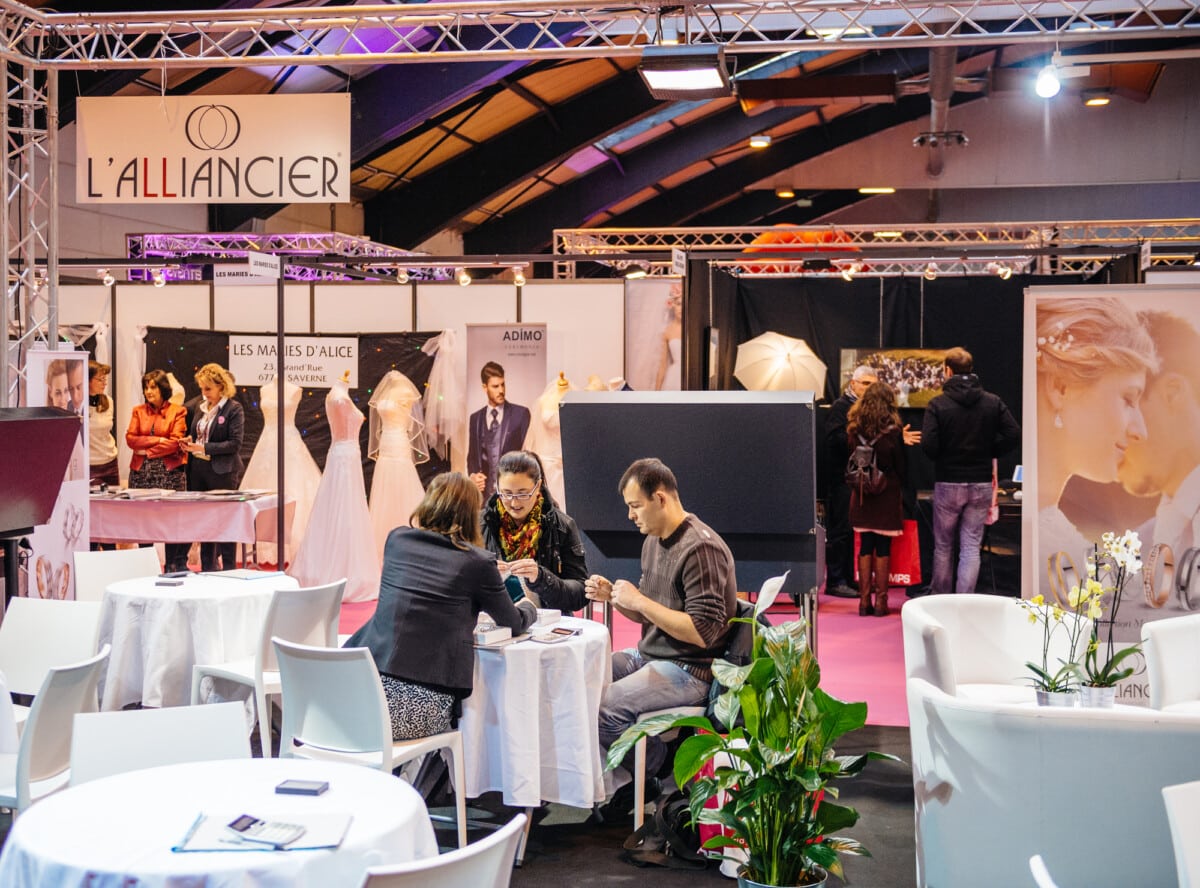 It's time to get the wedding planning into full gear, and booking vendors is an essential step in the process and requires research.
From photography to catering and from ceremony venues to music, there are so many options available for couples to choose from. So where do you start?
The first thing you should consider when booking a vendor is their experience.
Make sure they have plenty of happy customers who can vouch for them – it's also worth asking around your friends or family if they know anyone who has used certain services before.
You will want someone with expertise who can deliver what they promise on your special day.
Next, carefully read through all contracts before signing anything. It's essential to understand exactly what is included in each package and any hidden costs that may be involved.
This way, you won't be faced with unexpected fees at a later date – potentially ruining your budget plans! With all this checked off, now you can move on to creating that guest list…
Creating Your Guest List
First and foremost, you need to decide who should receive an invitation and the number of guests for each couple or family invited.
If you are on a tight budget, consider keeping the size of your wedding smaller by inviting only close friends and family members.
You can also use an online tool such as Google Sheets to keep track of everyone's contact information so that no one gets left out.
Once you know the total number of people attending, build your RSVP list. Include names and addresses so they can quickly fill out their information when responding to your invitations.
It would also be helpful to include any dietary restrictions at this stage—this way, your caterer will be prepared for any special requests from guests with food allergies or preferences.
Designing the Invitations
Designing the perfect wedding invitations is a great way to set the tone for your special day.
Once you have determined your theme, color scheme, and overall style of the event, it's time to get creative with designing the invites!
Keep an eye on budgets and timelines as these will help guide design decisions.
Also, don't forget to create extra copies for keepsakes or for those who may need additional information about attending the wedding.
Shopping for Attire
This step is one of the most exciting parts of wedding planning.
It can also be a bit overwhelming and stressful at times, but with careful consideration, your experience will surely be enjoyable.
You'll likely spend long hours on your feet during the day-of festivities so choose fabrics and silhouettes accordingly.
You'll also want to consider taking extra measures like steaming any wrinkles out beforehand and bringing an emergency kit just in case.
It's essential to keep your guests in mind, too, when making these decisions. Will they need to wear formalwear? Do specific dress codes apply to religious ceremonies?
Knowing this information ahead of time will help ensure everyone looks their best on the big day!
Scheduling Rehearsal Dinner and Ceremony
Ah, the wedding day. What a joyous occasion it will be!
Here are some of the things you'll need to take care of to make sure your rehearsal dinner and ceremony go off without a hitch:
Decide who will officiate the ceremony – whether a pastor or a friend with special certifications.
Contact them immediately to confirm their availability for the date and time.
Pick out any readings or songs you'd like incorporated into the ceremony – this could include hymns or passages from religious texts as well as contemporary poems or pieces of prose.
Arrange transportation for yourself and your wedding party if needed; and if desired, consider hiring limos for an extra-special touch.
Planning The Reception
This can be one of the most exciting parts of wedding planning but also one of the most overwhelming.
Start by deciding on a budget for all aspects of the reception, such as food and decorations. Then begin researching caterers in your area who will fit within your price range.
Make sure to get samples before committing to any caterer so that you know what kind of food they are providing.
Next, decide on a theme or color scheme for the reception. Once this is decided upon, choose flowers, linens, and other decorations accordingly.
Consider lighting options, too – fairy lights around tables or an overhead light installation could make the space look special.
Don't forget about music either – find out if there is a DJ available or contact musicians directly to book them for the day.
And just as important, consider ways to entertain guests during the reception, such as lawn games or photo booths.
If necessary, hire staff members such as waiters or bartenders to help ensure everything runs smoothly.
Writing Vows and Toasts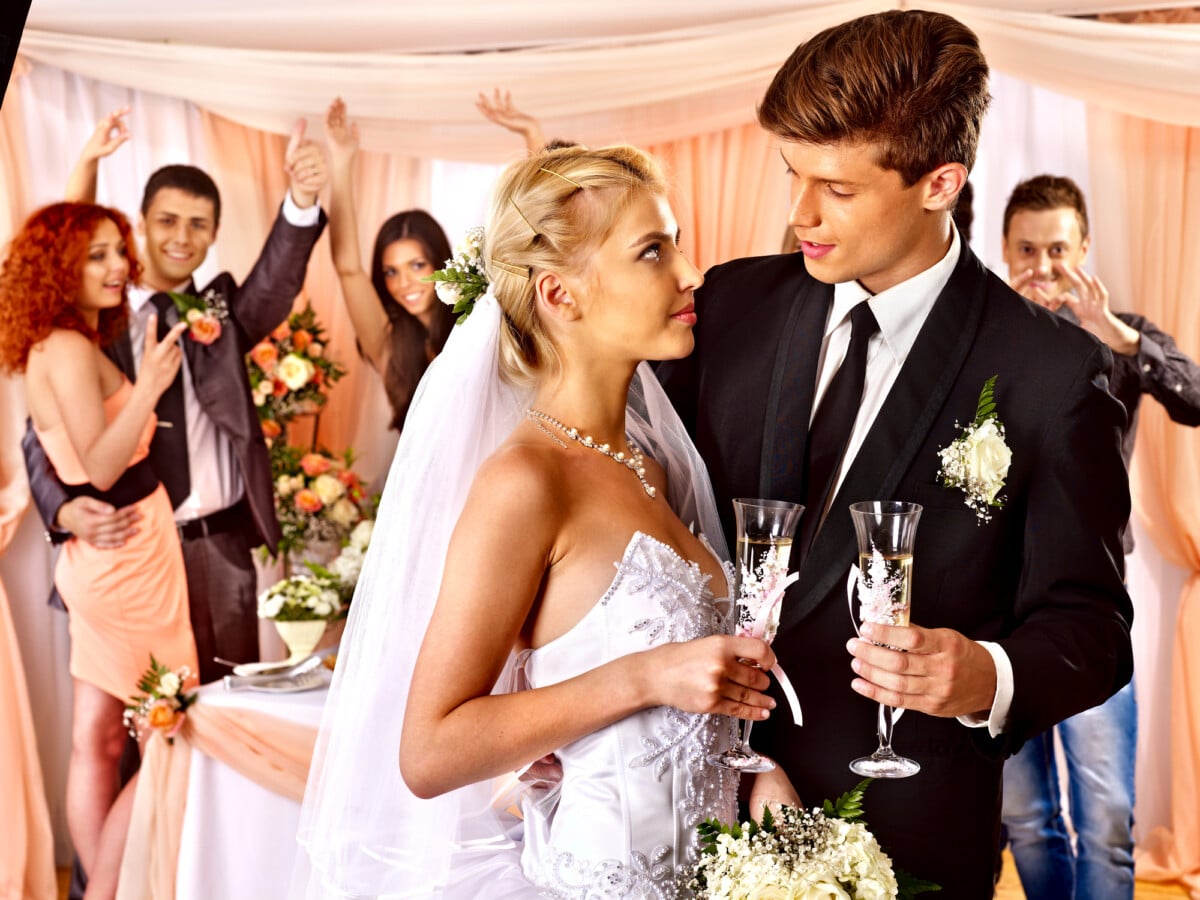 This is a crucial part of the day that will give your guests an insight into how you feel about each other.
Here's what you need to know to ensure everything goes smoothly:
Start planning early. Writing vows can take time, so don't leave this until the last minute.
You'll want ample opportunity to review them several times before they're said in front of all your guests.
If you plan on having friends or family do special readings during the ceremony, you'll also want to give them plenty of notice so they have enough time to prepare their speeches as well.
Then comes nailing down those details- like who speaks first?
Deciding whether one person should speak before another or if both people should say their vows simultaneously needs careful consideration ahead of the big day.
You also need to consider any extra elements like music or poems during the exchange – these small touches will make it even more memorable for everyone involved!
Finalizing Details
As you draw closer to your wedding day, it is critical to check off the last few items on your planning list.
First and foremost, ensure that all of the contracts with vendors have been finalized and signed. Caterers, photographers, and florists—make sure they are settled prior to the ceremony!
Likewise vital is establishing a payment plan for everyone involved; make certain everything has been taken care of well before your nuptials arrive.
Next up is confirming travel plans if you're hosting guests from out of town.
Make sure everyone has their flight reservations booked and accommodations arranged for when they arrive at the destination.
Before your guests arrive, make sure to arrange transportation for them – limousines and ride-shares can provide reliable service during their stay, so be sure everyone knows the details of how they will get around.
Frequently Asked Questions
What Type of Insurance Should I Get for My Wedding?
When organizing your wedding, insurance is an essential factor that you should not overlook.
Whether it's a modest backyard event or a luxurious palace rental, having the right protection can assure you and prevent any potential losses.
Here are 4 unique types of insurance to consider:
1. Cancellation Insurance – This type of policy covers losses due to unforeseen circumstances, such as inclement weather or illness, that prevent the event from taking place.
2. Liability Insurance – If guests get injured, or there is property damage during your wedding event, liability insurance helps cover costs related to legal fees and medical bills.
3. Wedding Dress/Suit Insurance – Many brides and grooms purchase separate policies for their attire in case something happens before the big day, like a spill on the dress or suit being lost in transit.
4. Vendor Insurance – Ensure all vendors, from photographers to caterers, have adequate business liability coverage so you won't be responsible if anything goes wrong with their services.
How Much Time Should I Plan for Photographs on the Wedding Day?
It goes without saying that the photos taken on your special day will be treasured memories for years to come, so making sure you get enough time allocated is key.
To give yourself a fighting chance of getting all the shots you want, it's wise to put aside an extra hour or two in addition to what has already been planned – just in case things don't go as smoothly as anticipated. 
This way, you won't feel rushed and can rest assured everything has been captured perfectly.
Think of this additional time like an insurance policy: better safe than sorry!
How Do I Find a Reputable Wedding Planner?
When searching for potential planners, here are some things to keep in mind:
1. Research their portfolio – Look at other weddings they've planned so that you can get an idea of their style and see if it matches what you have envisioned for your special day.
2. Talk with past clients – Ask for references or contact previous couples who used them for feedback about their experiences with the planner. This will assure you that the person you choose is reliable and trustworthy.
3. Read reviews online – See what others say about particular planners on various sites, such as Yelp, WeddingWire, The Knot, etc., to ensure they provide quality services.
How Do I Handle Seating Arrangements if I Have a Large Number of Guests?
When it comes to seating arrangements for a large number of guests, there are some important considerations.
To make the process easier, here's a list of three things to keep in mind:
1. Decide how many tables you need and what shape they should be.
2. Determine who sits at which table and assign seats accordingly.
3. Account for any special requests or dietary restrictions your guests may have.
Final Thoughts
The wedding planning checklist can feel overwhelming, but you'll be ready to go with the right advice and preparation.
Knowing what insurance to get, how much time for photos, finding a reputable planner, picking music for the ceremony and reception, and handling seating arrangements are all essential steps in organizing your special day.
It's essential to remember that no two weddings will ever be exactly alike – so don't be afraid to think outside the box!
Get creative when it comes to personalizing details such as decorations or favors.
One step closer every day to having an unforgettable wedding experience – keep ticking off those wedding checklist items!