Imagine the euphoric atmosphere as you and your soulmate take to the dance floor for your first dance as a married couple.
The pulsating beats, the harmonious melodies, and the magnetic energy envelop the room, creating an unforgettable experience that leaves your guests in awe.
Create a flawless wedding experience by mastering how to determine the right wedding vendors for your unique celebration.
This magical moment is brought to life by none other than the perfect wedding band or DJ.
In this blog, we will embark on a captivating journey to discover the secret ingredients that make your big day resonate with love and joy through the power of music.
Together, we'll explore how to identify your musical style, ask the right questions, and find the maestros who will transform your wedding into an enchanting symphony of unforgettable memories.
Are you ready to strike the right chord for your happily ever after? Let's begin!
Start With Your Style and Vision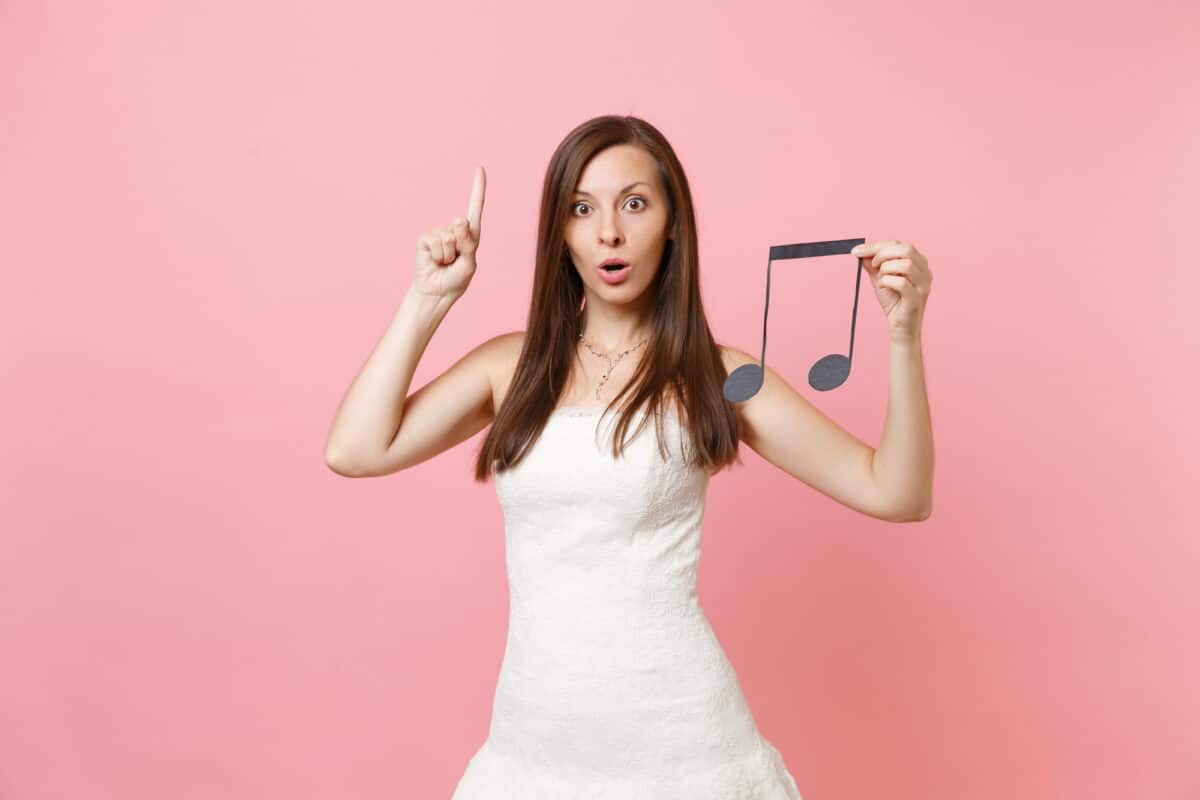 Finding the perfect entertainment for your special day can be overwhelming. But worry not! Just like choosing attire, it all starts with your style and vision.
Think about what kind of vibe you want to create at your reception. Do you envision a classic ballroom affair with elegant music playing in the background?
Or maybe something more upbeat and funky where guests dance all night?
Whatever your preference may be, keep this in mind throughout the process, as consistency is key to creating an unforgettable experience.
The options are endless, but make sure to stay true to yourselves. Your wedding should reflect who you are as a couple, and the right entertainment choice will enhance that.
Set Your Budget
Your wedding day is one of the most memorable days of your life, and you want to make sure it's perfect in every way.
Setting your budget is an important factor to consider when planning for a wedding band or DJ. Budget allocation can be challenging as so many cost-effective options are available that it can become overwhelming.
A skilled DJ or band knows how to read the crowd and create an atmosphere that keeps everyone engaged throughout the night.
They'll also coordinate with other vendors involved in your event – including photographers, caterers, and venue staff- ensuring everything runs smoothly.
Markdown list
Don't compromise on quality just because you're working within a tight budget.
Keep track of all expenses related to music entertainment carefully.
Prioritize what matters most during this process – great memories made through good music!
Check for Availability

Did you know that the average couple spends 7-8% of their total wedding budget on music? Having the right band or DJ can make all the difference in creating a memorable event.
However, before you book your entertainment, it's important to check for availability.
Considerations such as date and venue are crucial when determining if your desired band or DJ is available.
Some bands may have multiple members with varying schedules, while certain DJs may only work specific days of the week.
Larger venues also tend to require more equipment, limiting which bands or DJs can perform.
Checking for availability should ultimately be one of the first steps in securing your perfect wedding entertainment.
Don't wait until it's too late – start reaching out to potential options today!
Read Reviews and Ask for References
One important consideration when booking is ensuring they are the right fit for your event. Each band and DJ has their own style, so it's crucial to choose someone who can deliver precisely what you're looking for.
When considering which band or DJ to book, it's also a good idea to look at reviews from past clients.
These reviews can give insight into how professional and easy to work with they are and their performance quality. You can find reviews on Yelp, WeddingWire, or The Knot.
Four Considerations for Booking
Look for a band/DJ whose style matches your preferences.
Choose someone who communicates effectively with you.
Read reviews from past clients to gauge their work quality.
Ask for references from potential candidates.
Remember that choosing the right wedding band or DJ is key in creating an unforgettable night filled with great music and memories shared by all!
Finalize the Details and Contract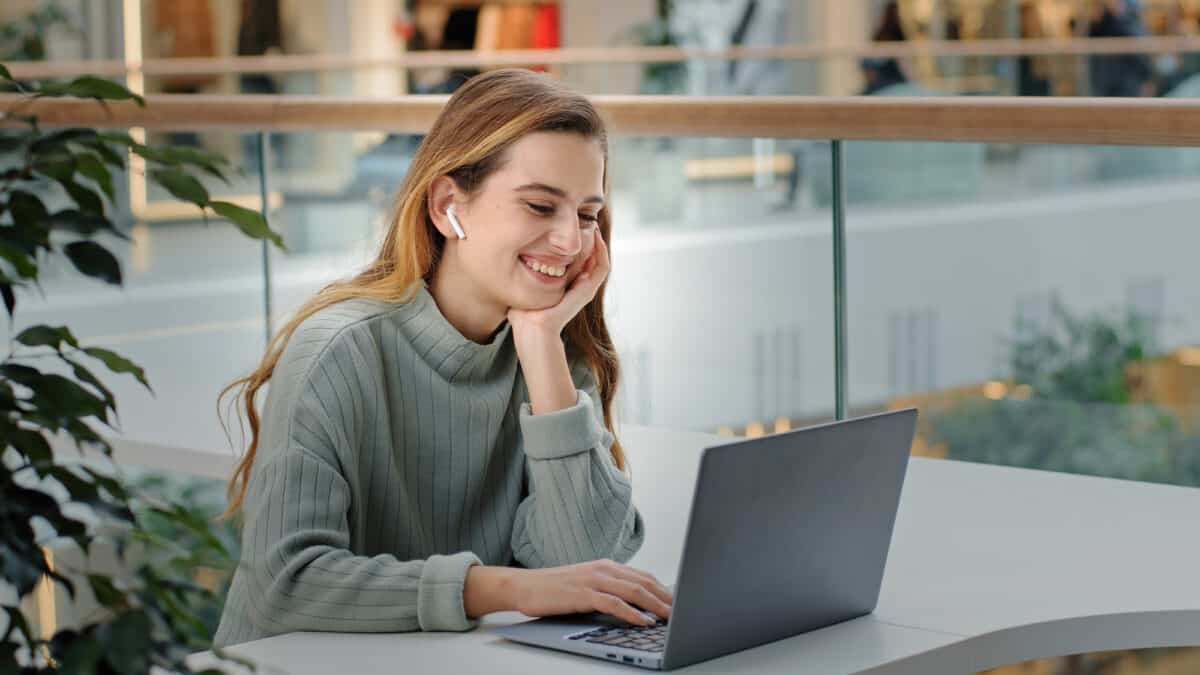 After meeting and interviewing potential wedding bands or DJs, you've likely narrowed your choices to a handful of top contenders. Now it's time to decide and sign on the dotted line.
The following steps will help secure the perfect entertainment for your special day:
Don't hesitate to negotiate rates with your favorite band or DJ. Many professionals are willing to work within your budget if they feel strongly about providing exceptional service for your event.
Be clear about what you can afford, and see if there is any room for flexibility in their pricing structure.
Ensure both parties have signed the contract before proceeding with any further planning.
Before signing anything, though, review every detail carefully and ask questions if something isn't clear.
It's better to take extra time now than realize later that there was a misunderstanding or miscommunication about certain aspects of the performance.
Here are some key points:
Don't be afraid to negotiate rates
Ensure everything is clearly outlined in a contract
Review every detail closely
Ask questions when necessary – Ask questions when necessary to ensure that the DJ understands your specific music preferences and any special requests for the event.
Frequently Asked Questions
How Early in the Wedding Planning Process Should I Start Looking for a Wedding Band or DJ?
After determining your budget and the type of music that best suits your preferences and venue, it's recommended to start looking for potential bands or DJs at least 6-12 months in advance. 
This allows enough time for research, consultations, and booking without feeling rushed or stressed as the big day approaches.
Can I Request Specific Songs or Genres to Play during the Reception?
Bands or DJs usually offer custom playlist services where you can provide them with your genre preferences and song requests – ensuring that the music played fits perfectly with your style and taste. 
How Many Breaks Will the Band or DJ Take During the Reception?
A good rule of thumb is for the band or DJ to take no more than two 15-minute breaks during a four-hour reception. 
This allows enough time for everyone to catch their breath while still keeping the dance floor packed with energy.
Talk to your potential entertainment options about their break schedule and devise a plan that works best for you and your guests!
What Types of Equipment Will the Band or DJ Provide, and Will I Need to Rent Any Additional Equipment?
Most bands or DJs will provide their sound equipment, typically speakers, microphones, mixers, and amplifiers. 
However, you should always confirm with them what they will be providing and any specific requirements they may have. 
Depending on your event's size and venue, you might need to rent additional equipment, such as a larger sound system, stage, lighting, or dance floor.
It's essential to communicate your needs and expectations with your chosen band or DJ and inquire about any extra costs associated with additional equipment rentals.
What is the Cancellation and Refund Policy if Something Unexpected Happens and the Band or DJ Cannot Perform on My Wedding Day?
If something unforeseen happens and the band or DJ cannot perform at your wedding, you will most likely receive a full refund. 
If you're looking for alternative entertainment options, bands and DJs are always happy to discuss those with you as well.
At the end of the day, their top priority is making sure your wedding goes smoothly and exactly how you envisioned it.
Final Thoughts
Entertainment is key.
Sure, the food might be delicious and the decorations beautiful, but what gets people on their feet and making memories? That would be the DJ.
If you're still wondering when to look for your perfect wedding band or DJ, you better get a move on! They book up fast, especially during peak wedding season.
And you don't want to end up with some random guy playing music off his laptop because all of the good options have already been snatched up. So hop to it!