There he is, your partner in crime from childhood shenanigans to teenage escapades.
He's the one who teased you relentlessly yet stood by your side when the going got tough.
He's your staunchest defender and your loudest cheerleader, your confidant and your co-conspirator.
He is your brother. 
And now, as he prepares to embark on the beautiful journey of marriage, you find yourself searching for a perfect wedding gift – something that captures the bond you share and stands as a beacon of your love and support.
Finding the ideal wedding gift for a brother can be challenging, can't it?
You're navigating a sea of choices, trying to pick out something that matches his tastes and holds emotional significance.
After all, you're not just any guest at his wedding; you're family.
Your gift isn't just an item; it's a symbol, a message of your love, care, and wishes for his future.
Fret not, dear reader, for you're in good hands.
Whether your brother is the suave sophisticate, the daring adventurer, the dedicated workaholic, or the laid-back chill kind of guy, our curated list of wedding gifts for brothers will help you find a gift that is as unique and wonderful as the bond you share with him. 
So come, let's traverse this winding path of sentiment, nostalgia, and sibling love together and find that perfect gift that says, "I love you, bro, and I'm here for you, always."
Key Takeaways
Wedding gifts for brothers should be personalized, practical, and meaningful
Experience gifts such as weekend getaways or cooking classes are great options
Subscription boxes for gourmet food, wine, or books are unique and thoughtful gifts
Home essentials like kitchen appliances and luxurious bedding sets are practical gifts that will last a long time.
1. Personalized Keepsakes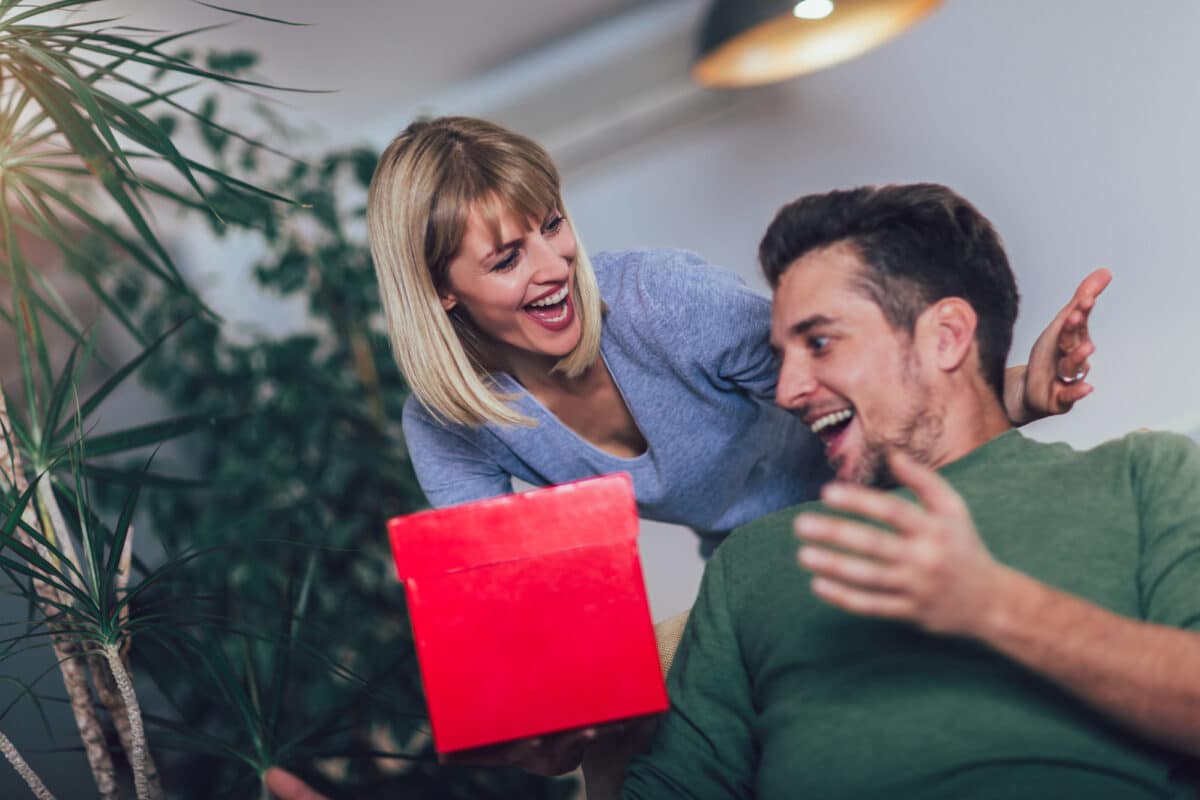 You'll love gifting personalized keepsakes that your brother can cherish forever, reminding him of your special bond.
Customized cufflinks and engraved watches are just two examples of timeless gifts he'll appreciate and treasure.
Whether it's his initials or a meaningful date, adding that personal touch to these accessories will make them more than just ordinary items; they'll become symbols of your unique connection.
Consider selecting customized cufflinks in a style that reflects his personality or interests, such as sports-themed designs or classic monograms.
Alternatively, an engraved watch can serve as a functional timepiece and a sentimental memento from his wedding day.
Choose a watch brand and design he loves, then engrave it with a personal message or significant date to create an unforgettable gift he'll wear with pride for years.
2. Adventure Activities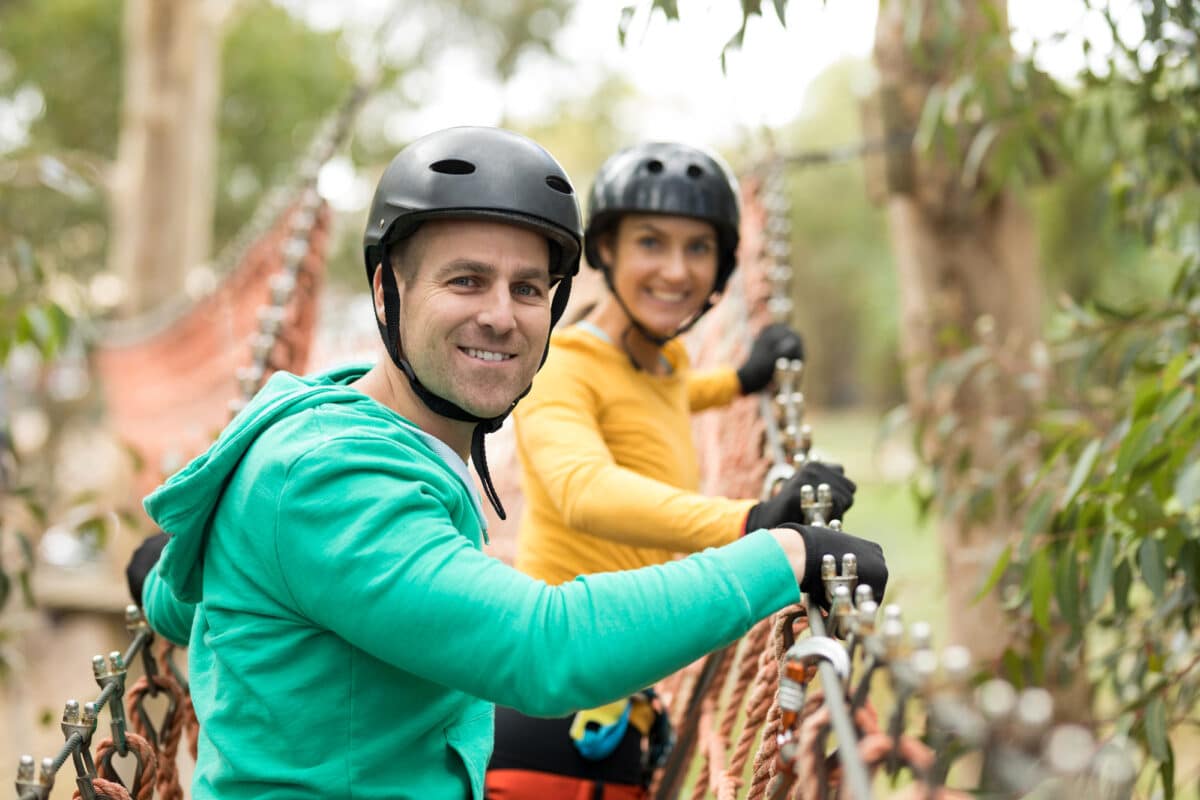 After exploring some fantastic weekend getaways to gift your brother and his spouse, let's dive into another exciting wedding gift idea for those adventure-loving newlyweds.
For couples who prefer adrenaline-pumping activities over leisurely vacations, you can't go wrong with treating them to some unforgettable adventure activities as a wedding present.
Thrill-seeking expeditions or extreme sports gear might be the perfect gift for the adventurous duo.
Consider booking an experience like skydiving, bungee jumping, white water rafting, or ziplining – all of which will give them memories to last a lifetime.
Alternatively, if they're already experienced in certain extreme sports, you could opt for gifting high-quality gear they can use on their future adventures together.
No matter what you choose, these exhilarating experiences and equipment will surely add an extra spark to their married life!
a. Cooking Classes
If your favorite newlyweds are passionate about food and love trying new recipes, why not surprise them with a fun and practical present – cooking classes?
Not only will they have the opportunity to learn new skills in the kitchen, but they'll also get to experience working with various culinary equipment and ingredients.
Cooking classes provide a unique bonding experience for couples as they explore different techniques and discover their combined culinary talents.
From sushi rolling to pasta making, various cooking classes are available that cater to all tastes.
Whether your brother and his spouse are fans of international cuisine or prefer classic dishes, there's surely a class that suits their preferences.
Plus, it's an excellent way to expand their recipe repertoire while creating lasting memories.
Ultimately, you'll be gifting them an unforgettable adventure that keeps on giving as they continue to impress family and friends with their newfound culinary skills.
b. Gourmet Food Clubs
You'll make your brother's taste buds sing with a membership to a gourmet food club, offering him the chance to discover new flavors and culinary delights.
Imagine the excitement he'll feel as he embarks on virtual culinary tours, sampling exquisite artisanal cheeses from around the world or indulging in monthly cheese tastings paired with perfectly matched accompaniments.
This thoughtful gift will expand his palate and create memorable experiences that last long after the wedding celebrations have ended.
Gourmet food clubs cater to various preferences, from sweet-toothed chocoholics to those who crave savory charcuterie spreads.
You can choose a subscription tailored specifically to your brother's tastes – be it exotic spices, small-batch hot sauces, or rare wines.
With each delivery, he'll be reminded of your love and thoughtfulness while enjoying these delectable treats at home or sharing them with friends and family during get-togethers.
It's truly a gift that keeps on giving!
3. Wine or Beer Subscriptions
Imagine sipping on carefully curated wines or craft beers from around the world, tailored to your brother's tastes and delivered straight to his doorstep!
A wine or beer subscription is the perfect wedding gift for brothers who appreciate the finer things in life.
Not only will he receive an array of top-notch beverages, but many subscriptions also include extras like brewing kits for those looking to experiment with their own brews or wine decanters that enhance the flavors and aromas of each glass.
By gifting your brother a wine or beer subscription, you're providing him with an experience that keeps on giving long after his wedding day.
Each month, he'll be reminded of your thoughtfulness as he uncorks a new bottle or cracks open a fresh can, making it an unforgettable and unique present.
Plus, you might even invite yourself to join in on some tastings! Cheers to helping your brother expand his palate while celebrating his big day!
4. Book or Magazine Subscriptions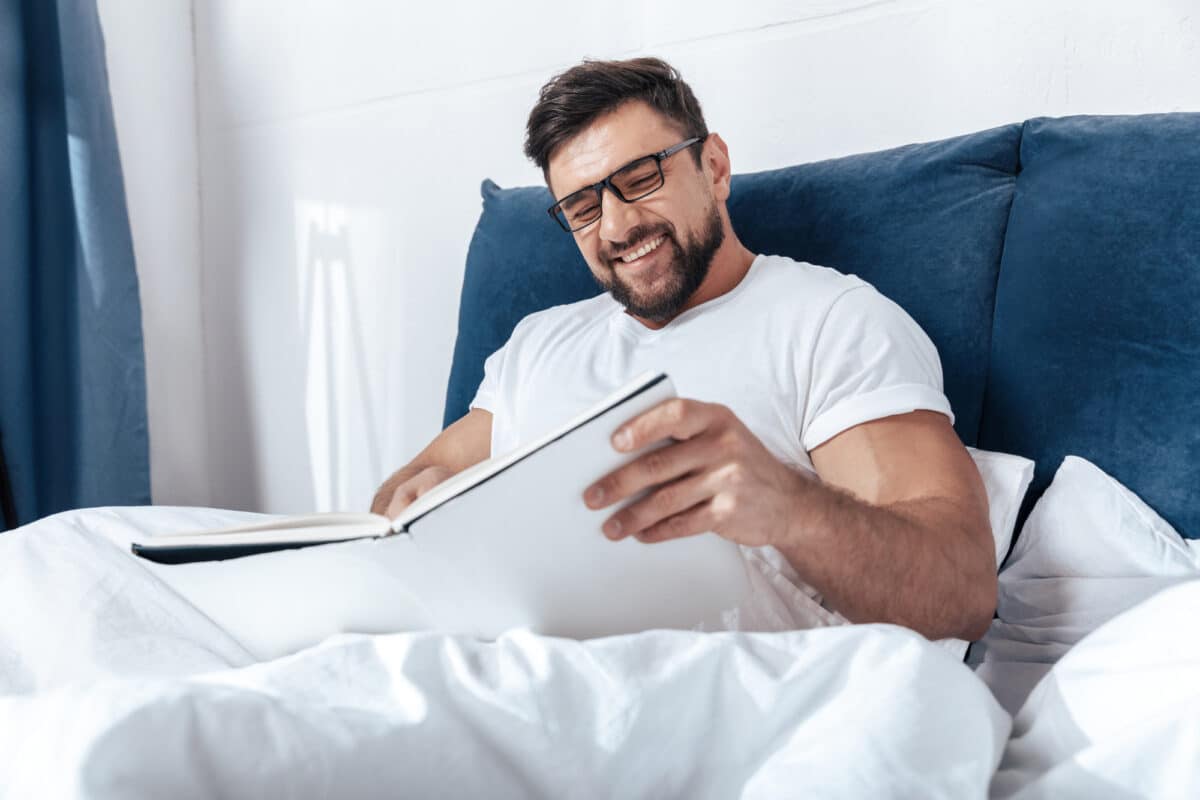 If you aim to delight your bookworm brother as he embarks on a new chapter in life, a book or magazine subscription is the way to go.
Consider his literary preferences and reading habits before choosing the perfect subscription for him.
Does he enjoy devouring the latest bestsellers or diving into thought-provoking essays?
Maybe he's more of a history buff or has an insatiable appetite for science fiction.
Whatever his interests may be, there's sure to be a book or magazine subscription that will keep him entertained and engaged.
Not only are these subscriptions thoughtful gifts, but they also provide ongoing enjoyment throughout the year.
Your brother will appreciate receiving new material tailored to his tastes regularly, reminding him of your love and support during this exciting time.
Plus, it'll give you something interesting to discuss at family gatherings!
So go ahead and indulge your sibling's love of reading with a gift that keeps on giving.
After all, there's nothing quite like settling down with a good book or immersing oneself in fascinating articles from cover to cover.
a. Home Essentials
Help your brother and his spouse create a cozy living space with essential home items they'll cherish for years.
Kitchen appliances, such as a high-quality blender, toaster oven, or slow cooker, can make their daily meal preparations more enjoyable and efficient.
Meanwhile, luxurious bedding sets with soft sheets, plush duvets, and comfortable pillows will ensure restful nights in their new life together.
When selecting home essentials as wedding gifts for your brother, consider their tastes and needs.
Opt for timeless designs and materials that blend seamlessly with any décor style to ensure the gifts are versatile enough to grow with them over time.
In addition to kitchen appliances and bedding sets, you might also consider other practical items like towel sets or an elegant dinnerware set – thoughtful gifts that will remind them of your love every day.
Frequently Asked Questions
1. What Are Some Unique and Unconventional Wedding Gift Ideas for My Brother That Go Beyond the Mentioned Categories?
Strengthen your brotherly bond like a sturdy oak tree with unique gifts.
Consider customized keepsakes, such as engraved watches or personalized art pieces, that remind him of your special connection for years.
2. How Can I Ensure That My Wedding Gift for My Brother Aligns With His Specific Interests and Preferences That May Not Be Covered in These Categories?
To ensure your gift aligns with his interests, consider personalized hobbies or custom experiences.
Talk with him, note his passions and preferences, then tailor the gift accordingly.
3. Are There Any DIY or Handmade Wedding Gift Options for My Brother That Would Be Meaningful and Memorable, Yet Not Covered in the Mentioned Sections?
Absolutely!
Create sentimental surprises that foster brotherly bonding.
DIY or handmade gifts could include a personalized photo album, custom artwork, or a scrapbook filled with shared memories and inside jokes.
4. How Can I Choose a Wedding Gift for My Brother That Would Suit Him and His Spouse, Considering Their Combined Interests and Lifestyle?
Did you know 86% of couples prefer experiences over material gifts?
For brotherly bonding with cultural connections, consider gifting your sibling and spouse a unique experience tailored to their interests.
5. What Eco-Friendly or Sustainable Wedding Gift Ideas for My Brother That May Not Fall Under the Given Categories in the Article?
Consider gifting eco-friendly experiences, like a cooking class using locally sourced ingredients.
Sustainable subscriptions, such as a monthly delivery of organic products, are also thoughtful and environmentally conscious options.
Final Thoughts
So, you've reached the end of your quest for that perfect wedding gift for your brother.
It wasn't easy, but with these options – from personalized keepsakes to experience gifts – you will surely make his special day even more memorable.
Now all that's left is to wrap up your present and watch as their eyes light up like fireworks on the Fourth of July.
Undoubtedly, your heartfelt choice will forever be cherished in their happily ever after.