There she is, your grandmother: the matriarch, the storyteller, the custodian of family traditions and values.
Throughout your life, she has been your refuge of warmth and wisdom, stitching together the fabric of your family's history with tales of love, resilience, and courage.
Now, as you prepare to embark on a new chapter of your love story, you may ponder, "What can I give the woman who's given me, directly or indirectly, the world?"
Finding the perfect wedding gift for your grandmother is no small task. It isn't just about finding something beautiful or useful.
It's about choosing a token of appreciation that speaks volumes of your love, gratitude, and her irreplaceable role in your life. A gift that, in some unique way, tells her: "Because of you, I am. Thank you."
From sentimental keepsakes to luxurious comfort items, join me as we explore a curated selection of heartwarming and meaningful wedding gifts for your grandmother.
This blog will take you on a magical journey, unveiling gifts that are not just objects, but tangible reflections of love, gratitude, and familial bonds.
So, get ready to discover the perfect way to express your heartfelt appreciation and love on your special day, honoring the woman whose love story set the stage for yours.
Key Takeaways
Honoring grandmothers on wedding day is important and thoughtful.
Personalized jewelry pieces, custom keepsake boxes, sentimental photo albums, and curated collections of family memories are great gift ideas for grandmothers.
Experience gifts like cooking classes and cruises can create lasting memories for grandmothers.
Personalized jewelry, heirloom quilts or throws, and curated collections of family memories are thoughtful and cherished gift ideas for grandmothers.
Personalized Jewelry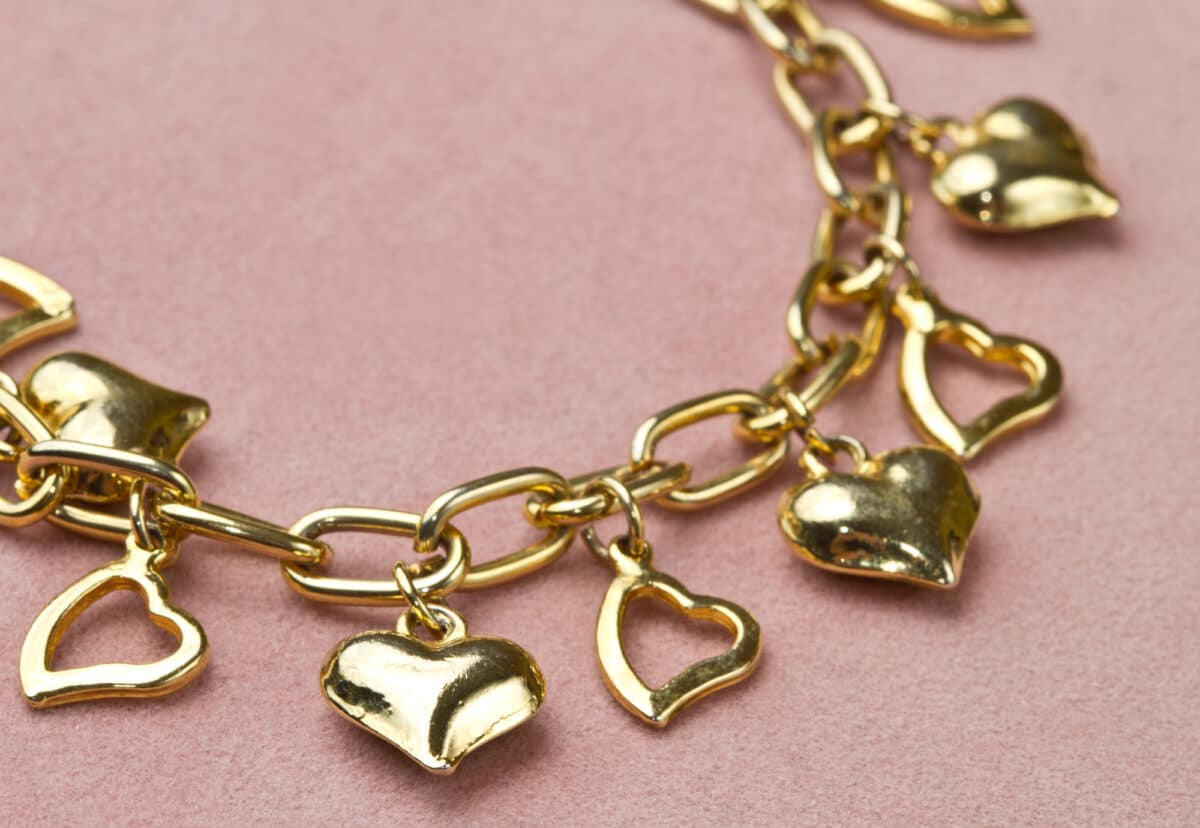 A charm bracelet is also an excellent choice for a wedding gift.
You can start by gifting her one or two charms to commemorate the occasion, and she'll be able to add more charms over time to represent other special moments in her life.
When choosing personalized jewelry for your grandmother, consider her style and preferences.
Does she prefer gold or silver? Is she more into classic designs or enjoys something unique and trendy?
Take these factors into account to ensure that your gift is meaningful and something that she will treasure for years to come.
Custom Keepsake Box
This thoughtful gesture is a perfect wedding gift for grandmothers, allowing her to store precious mementos and cherished items in one elegant place.
Imagine the heartwarming items she could carefully tuck away inside:
Her favorite family photos and heirlooms
Precious handwritten letters from loved ones
An engraved picture frame capturing a special moment
A customized recipe book filled with generations of culinary secrets
This lovingly crafted box will hold these significant tokens and serve as an exquisite piece of décor that can be displayed proudly in her home.
You can have it personalized with her name or a sentimental message that'll make it even more meaningful to her.
Sentimental Photo Album
Imagine having a curated collection of family memories beautifully showcased in a sentimental photo album, handpicked just for your loved ones.
With a personalized album cover, it's the perfect way to reminisce and share stories with future generations.
Curated Collection of Family Memories
A curated collection of family memories will undoubtedly touch your grandmother's heart, showcasing the love and history within your family.
Creating a memory scrapbook that includes photographs, letters, and mementos from various stages of her life is a thoughtful gesture that she'll treasure forever.
You can also consider assembling a beautifully designed family tree, tracing generations and highlighting special stories or connections between relatives.
To make this gift even more personalized, involve other family members in contributing ideas or items to include in the scrapbook or on the family tree.
Reach out to cousins, aunts, uncles – anyone who can share unique memories and moments with your grandmother.
Personalized Album Cover
Craft your personalized album cover, evoking cherished memories and heartfelt emotions while capturing the essence of your grandmother's personality and life story.
This thoughtful gift idea combines engraved frames with custom artwork to create a one-of-a-kind keepsake that she'll treasure for years.
Work with an artist to design a cover that reflects her interests, hobbies, or even her favorite colors – bringing to life the moments that have shaped her journey.
Not only is this a beautiful way to honor your grandmother on her special day, but it can also be an interactive experience for both of you.
Collaborate in selecting photos or mementos with deep meaning and incorporate them into the custom artwork.
The engraved frames can include meaningful quotes or personal messages from family members, adding another layer of sentimentality.
Heirloom Quilt or Throw
Vintage linens can be incorporated into the design, giving the quilt a unique touch and connecting your grandmother to her past.
Quilt history is rich and diverse, making this gift all the more meaningful as you create something that will be passed down through generations.
When choosing fabrics and patterns for your heirloom quilt or throw, consider your grandmother's style, favorite colors, and any family traditions that might inspire the design.
You could even include pieces of fabric from special garments or textiles from your family's past to make it unique.
This heartfelt wedding gift will keep your grandmother warm during those chilly nights and serve as a beautiful reminder of her important role in your life and on your special day.
Experience Gifts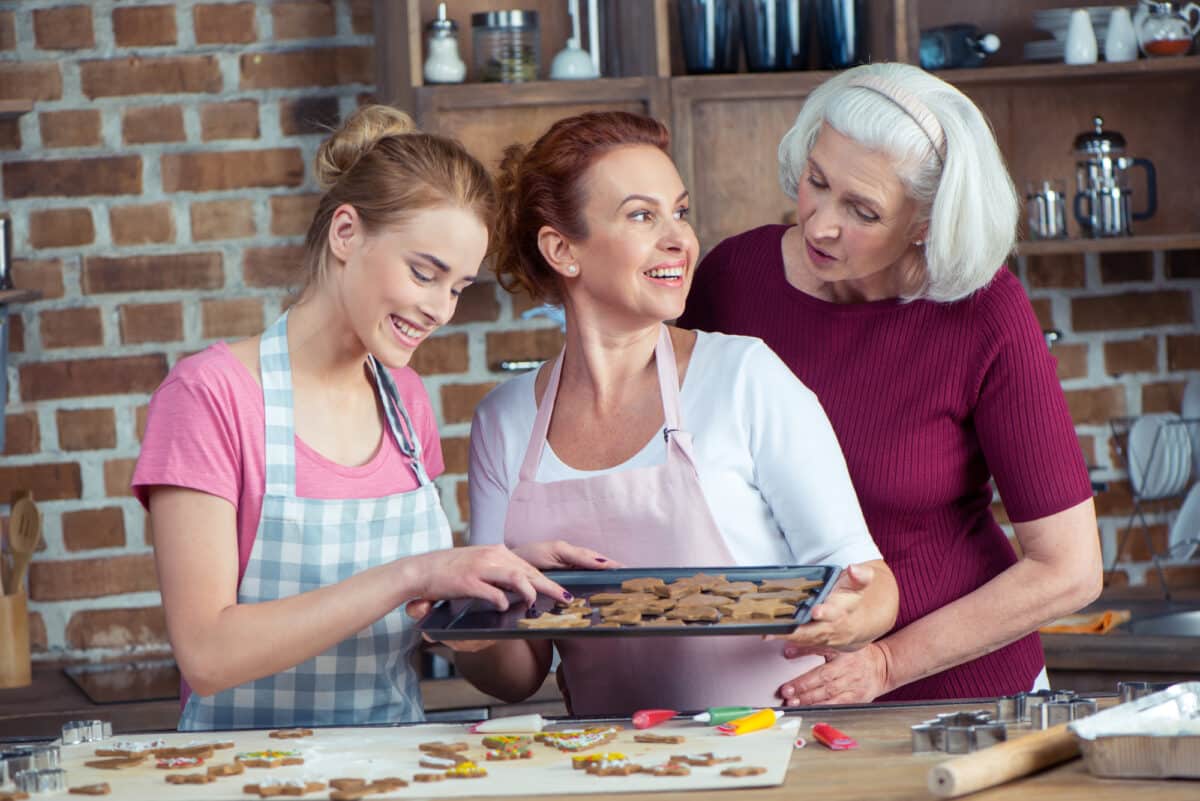 Gifting experiences can create lasting memories for your grandmother. Sharing quality time together is a priceless gift she'll cherish forever; experience gifts provide you with just that opportunity.
Consider treating her to an experienced cruise where you can explore new destinations, indulge in delicious cuisine, and enjoy top-notch entertainment.
This will be a memorable adventure and allow you to strengthen your bond and create unforgettable memories together.
Sign up for a cooking class with your grandma – learning new recipes and honing culinary skills.
This enriching experience adds excitement to her life and allows you both to carry these newly acquired skills home with you – something you'll remember each time you cook those special dishes together.
Frequently Asked Questions
What are Some Alternative Thoughtful Gift Ideas for Grandmothers with Extensive Jewelry Collections?
Consider focusing on Grandma's hobbies or memory preservation.
Personalize a photo album, create a custom quilt, or take her for a fun experience together.
It's the thought that counts, not just another jewelry piece.
How Can I Incorporate My Grandmother's Cultural Background or Heritage into the Wedding Gift Selection?
To incorporate your grandmother's heritage, consider gifting heritage inspired art or items that celebrate her cultural background and traditions.
She'll appreciate the thoughtfulness.
Are there Any Practical Yet Meaningful Gift Options for Grandmothers with Mobility or Health Limitations?
Consider mobility assistance devices like stylish walking canes or comfortable seat cushions.
Health focused gifts, such as massaging heating pads or ergonomic pillows, can relieve and improve daily life.
What Budget-Friendly Wedding Gift Ideas for Grandmothers still Convey a Heartfelt Sentiment?
Imagine your grandmother's eyes lighting up joyfully as she receives heartfelt, budget-friendly tokens.
Create personalized grandmother keepsakes, like photo albums or custom jewelry, that'll touch her soul without breaking the bank.
How can I Involve My Grandmother in the Wedding Planning Process as a Special Gift to Make Her Feel Included and Appreciated?
Include your grandmother in the wedding planning process by seeking her advice on traditions, decorations, or recipes.
Encourage memory sharing to make her feel valued and create a special bond during this milestone event.
Final Thoughts
Remember the old saying, "it's the thought that counts"? Keep this in mind when choosing a wedding gift for your grandmother.
Personalized jewelry, custom keepsake boxes, sentimental photo albums, heirloom quilts or throws, and experience gifts make wonderful appreciation tokens.
In the end, what matters is the love behind your gesture. After all, a picture is worth a thousand words – but a heartfelt gift can be priceless.