In the enchanted realm of sisterhood, an unbreakable bond exists – a blend of shared laughter, comforting hugs, secret whispers, and occasional squabbles over clothes that you both claim as yours.
Your sister has always been your confidante, your partner in crime, your cheerleader, and now, she's about to embark on the most magical journey of her life – marriage.
Your sister's wedding day is an extraordinary milestone, a turning point marked with joy, anticipation, and a touch of nostalgia.
It's a momentous day that demands a gift as exceptional as the bond you share, a gift that adds a dash of extra sparkle to her special day and shows her how much you cherish your unique relationship.
But how do you find a gift that encapsulates all your emotions? A gift that says, "I'm proud of you," "I love you," and "I'm here for you," all at once?
Join me as we navigate through a world of gifts that are both heartwarming and extraordinary, just like your sister.
From sentimental keepsakes to luxurious indulgences, this guide will light the path to the perfect present, making your sister's wedding day even more unforgettable.
Key Takeaways
Personalized gifts are a great way to celebrate sister's happiness and strengthen the bond between siblings.
There are endless options for choosing a thoughtful and meaningful wedding gift for sister, including keepsakes, experience gifts, home essentials, hobbies and interests, and subscription services.
Choosing gifts based on your sister's specific needs and interests shows how much you care and reflects the bond between siblings.
Some specific gift ideas include custom jewelry, cooking classes, high-quality cookware, gardening tools, subscription services, and travel accessories.
Personalized Keepsakes
Custom jewelry is a beautiful option she can wear on her wedding day and cherish for years. A bespoke piece, whether a bracelet, necklace, or pair of earrings, shows thoughtfulness and love.
You could also consider engraved frames that can later hold her favorite wedding photos, daily reminders of the love shared on that amazing day.
When choosing custom jewelry for your sister, consider her style and preferences – maybe go for something elegant with her initials or an infinity symbol representing everlasting love.
The same goes for selecting the perfect engraved frame; choose one with intricate designs or meaningful quotes that will resonate with her personality.
Experience Gifts
Instead of a traditional material gift, consider treating your sister to an experience she won't forget.
A sister spa day is a perfect way to indulge in much-needed relaxation and bond while celebrating her big day.
From massages to facials, you can pamper her with treatments tailored just for her needs, allowing you to unwind together.
Another fantastic gift option is a cooking class, where you can learn new culinary skills side by side.
This provides an opportunity for quality time together and allows you both to explore new cuisines or try out gourmet techniques.
Whether learning how to make pasta from scratch or mastering the art of sushi rolling, this fun and interactive gift will keep giving as you recreate delicious meals at home and reminisce about the special times spent in the kitchen with your beloved sister.
Hobbies and Interests
Travel Accessories
For sisters who love exploring new destinations, gifting stylish and functional travel accessories can make their journeys even more enjoyable and comfortable.
Travel essentials like packing organizers, passport holders, and luggage tags are practical and help your sister stay organized during her trips.
High-quality carry-on luggage or a versatile backpack is another thoughtful option that she'll be able to use for years to come.
Consider investing in innovative gadgets like portable chargers, noise-canceling headphones, or a compact travel adapter – these items will come in handy while on the go.
You could also surprise your sister with a personalized travel journal or scratch-off world map so she can document her adventures in style.
Gardening Tools and Kits
If your sibling has a green thumb, consider brightening her day with gardening tools and kits to make her time in the garden even more delightful.
Gardening is a fun hobby and an excellent way to unwind, making it an ideal wedding gift for your sister who loves spending time outdoors nurturing her plants.
To help you choose the perfect gardening-related wedding gift, here are some ideas:
Garden decor:
Personalized garden signs or stepping stones
Decorative planters or pots
Wind chimes or outdoor lanterns
Eco-friendly options:
Compost bins or worm farms
Solar-powered water features or lighting
Organic seeds and fertilizers
Choose from these unique and thoughtful options that will beautify her garden and reflect her commitment to protecting the environment.
With such lovely additions to her outdoor space, she'll surely cherish these gifts as they remind her of you every time she steps into her blossoming sanctuary.
Art Supplies
If your sister is passionate about creative expression and artistic inspiration, art supplies could be an exceptional wedding gift choice.
Not only would you support her artistic endeavors, but it's also a wonderful way to encourage her to continue pursuing her passions even after marriage.
Art supplies come in various forms, so it's essential to consider what best suits your sister's artistic preferences.
Whichever route you take, this heartfelt gift will surely inspire her creativity and become a cherished part of her new life journey.
Subscription Services
Subscription services allow you to cater to her interests and hobbies while providing delightful monthly surprises that will remind her of your special connection.
Explore the wide array of subscription services available today – from beauty boxes like Birchbox or Ipsy filled with skincare and makeup products to fashionable subscriptions like Stitch Fix or FabFitFun showcasing trendy clothing and accessories.
If she's a foodie, consider HelloFresh, Blue Apron meal kits, or even SnackCrate for global treats.
There is something for everyone; you can easily find the perfect subscription service that suits your sister's personality and passions, making it an unforgettable wedding gift that keeps giving.
Frequently Asked Questions
What are Some Unique and Sentimental Wedding Gift Ideas for Sisters that Cater to their Personality?
Celebrate your sisterly bond with unique, sentimental gifts tailored to her personality.
Consider personalized keepsakes like custom jewelry, engraved photo frames, or a bespoke memory book to capture your special moments together.
How can I Incorporate My Sister's Cultural or Family Traditions into the Wedding Gift Selection?
Consider your sister's cultural and family traditions when selecting her gift.
Choose cultural keepsakes or family heirlooms that hold sentimental value, showcasing her heritage and the bond you share as siblings.
Are there Any DIY or Handmade Wedding Gift Ideas for Sisters that Can Create a Lasting Impression?
Create a lasting impression with DIY wedding gifts that showcase sisterly bonding and creative craftsmanship.
Personalize a photo album, hand-paint pottery, or design a custom quilt to celebrate your sister's special day.
How Can I Find a Meaningful Wedding Gift for My Sister that also Fits within My Budget?
Start by exploring budget-friendly options and searching for personalized keepsakes.
Consider her interests, your shared memories, and personal touches that'll make the gift meaningful.
You can create a lasting impression without overspending.
What are Some Eco-Friendly or Sustainable Wedding Gift Options for Environmentally Conscious Sisters?
You'll save the planet single-handedly with eco-friendly registries!
Gift your environmentally conscious sister a sustainable honeymoon or items like reusable beeswax wraps and solar-powered gadgets.
Mother Earth will thank you!
Final Thoughts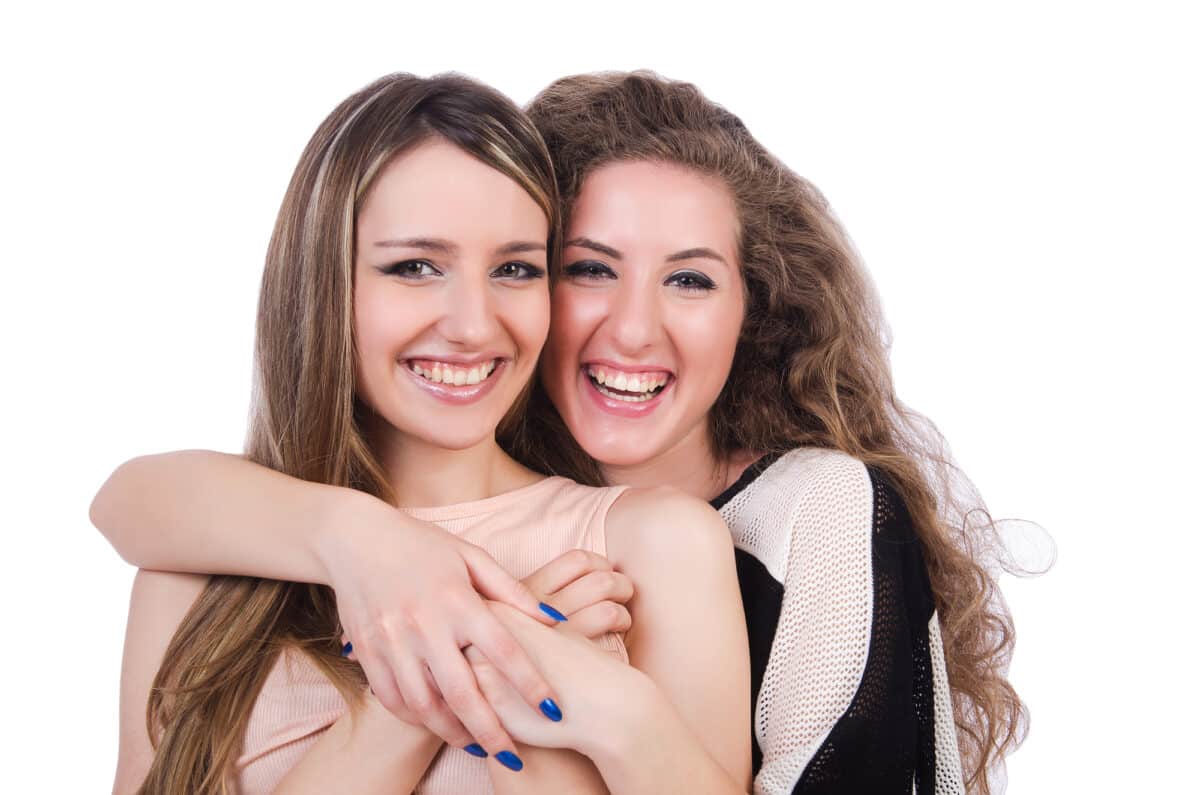 Finding the perfect wedding gift for your sister doesn't have to be a challenge. Just focus on her interests, needs, and personal taste to make the decision easier.
For instance, if she's an avid traveler, consider gifting her with a personalized travel journal or even an experience gift like tickets to her dream destination.
This thoughtful approach will surely leave a lasting impression and make her special day even more memorable.