The love of your life has popped the question, and you've said yes! As you embark on this enchanting journey toward your happily ever after, it's time to start planning the big day.
But before you get lost in the dreamy world of cake tastings and dress fittings, one crucial task must be handled with care: your wedding invitations.
As your guests' first glimpse into your special day, these little pieces of paper carry the weight of setting the stage for your celebration.
I've covered you with our guide to the Dos and Don'ts of Wedding Invitation Etiquette.
Follow along as we navigate the delicate dance of crafting the perfect invitation that combines your unique style with timeless elegance and grace.
Who Should Receive an Invitation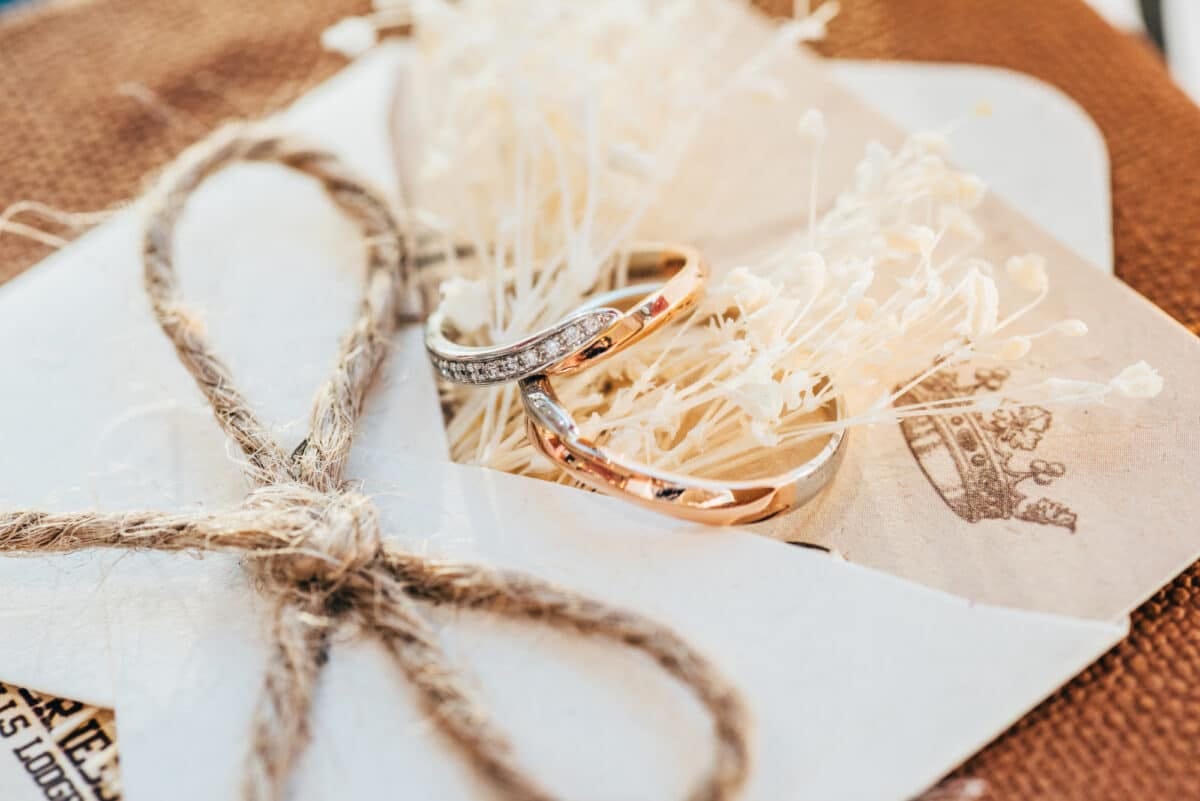 The answer is simple: anyone who is important to the couple and whom they would like to share their special day with. This includes family members, close friends, and colleagues.
If you choose to invite everyone from your workplace, keep in mind that you may need to set some ground rules when discussing the wedding at work or during office hours.
It's also important to remember that each person invited must be given their own individual invitation – even for couples or families living under one roof.
This ensures that everyone feels valued as an individual rather than just part of a group.
Don't forget about plus-ones! It's always courteous to invite guests to bring a date or partner along with them.
If budget constraints make this difficult, consider limiting plus-ones to only married or engaged couples. 
When to Send Out Invitations
You must consider timeline considerations and cultural differences when deciding on the timing.
The general rule of thumb for sending out invitations is six to eight weeks before the big day, but exceptions exist.
If you're planning a destination wedding or have many guests traveling from afar, sending them at least three months in advance is best.
In contrast, four to six weeks' notice will suffice if your wedding is local.
Another thing to remember is that some cultures emphasize receiving an invitation well in advance.
For instance, Indian weddings typically require sending invitations several months ahead because they involve various ceremonies spanning several days. '
Communicating with your guests is key to successful invitation timing. Ensure that everyone receives theirs concurrently by mailing them within a week of each other.
Also, don't forget about those who may not receive physical copies – email or call anyone likely missing their invite.
Avoiding Offensive Language or Content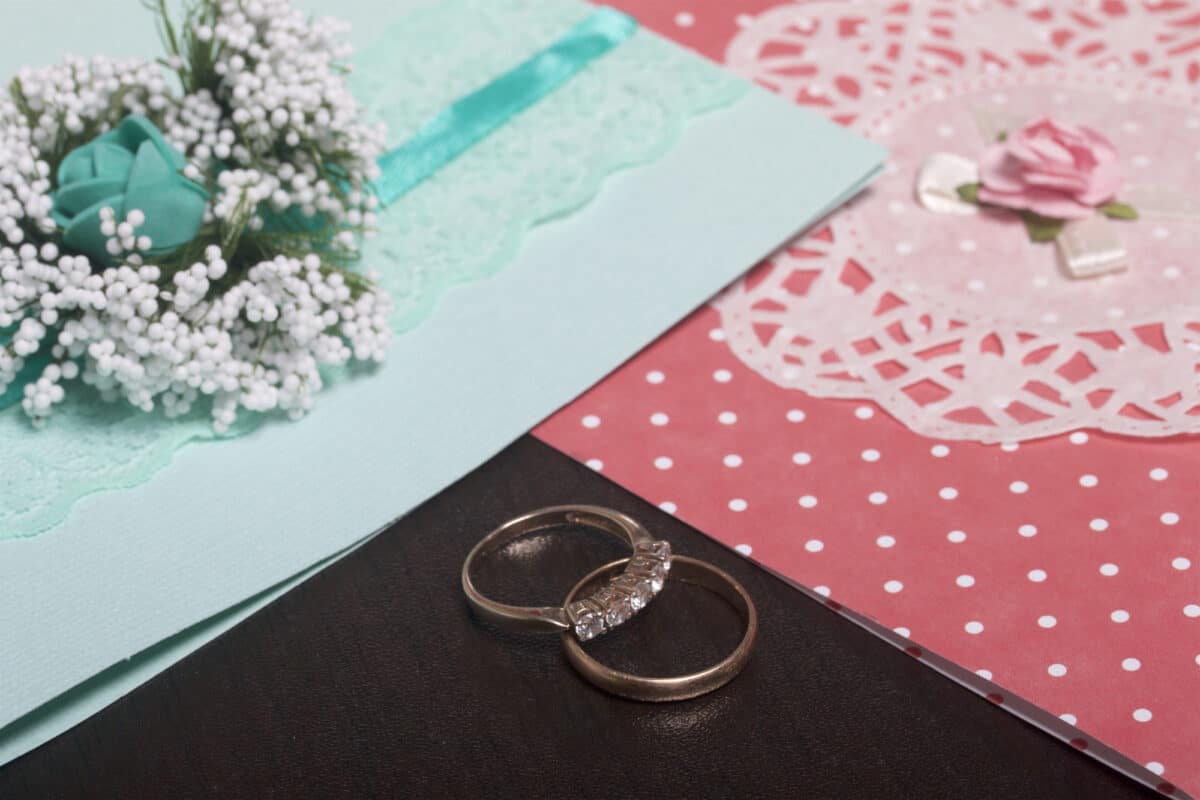 Some couples may be tempted to use humor or sarcasm when addressing their guests' attire, but this can easily be rude or condescending.
One common mistake is using terms like "black tie optional" without properly explaining their meaning.
This can leave some guests confused and unsure about how formally or casually they should dress. To avoid misunderstandings, stick to simple wording that everyone can understand.
It's also essential to consider cultural considerations when crafting your wedding invitation language.
For example, certain religions or cultures have specific traditions around dress and modesty that you'll want to respect. Sensitivity training can help you navigate these issues with grace and tact.
Remember that your wedding invitation sets the tone for your entire event.
Including offensive language or content could make some guests feel unwelcome or uncomfortable attending your big day.
Handling Plus-Ones and Children
The general rule is to invite guests by name, and not include "and guest" unless you are certain the invitee is in a committed relationship.
If guests are single but want to bring someone, it's best to reach out directly and ask if they have a plus-one preference.
If some of your guests do bring their kids despite your request for an adults-only event, try not to let it ruin your day – after all, babies will cry from time to time!
It might be helpful to appoint a trusted friend or family member who wouldn't mind helping entertain little ones during the reception.
Remember that, ultimately, this is your special day and you should feel comfortable making decisions about how you want things done.
While following traditional etiquette guidelines can help ensure smooth sailing when inviting plus-ones and addressing families with children, don't be afraid to deviate slightly if something feels more authentic or personal to you.
Dealing With Late RSVPs and No-Shows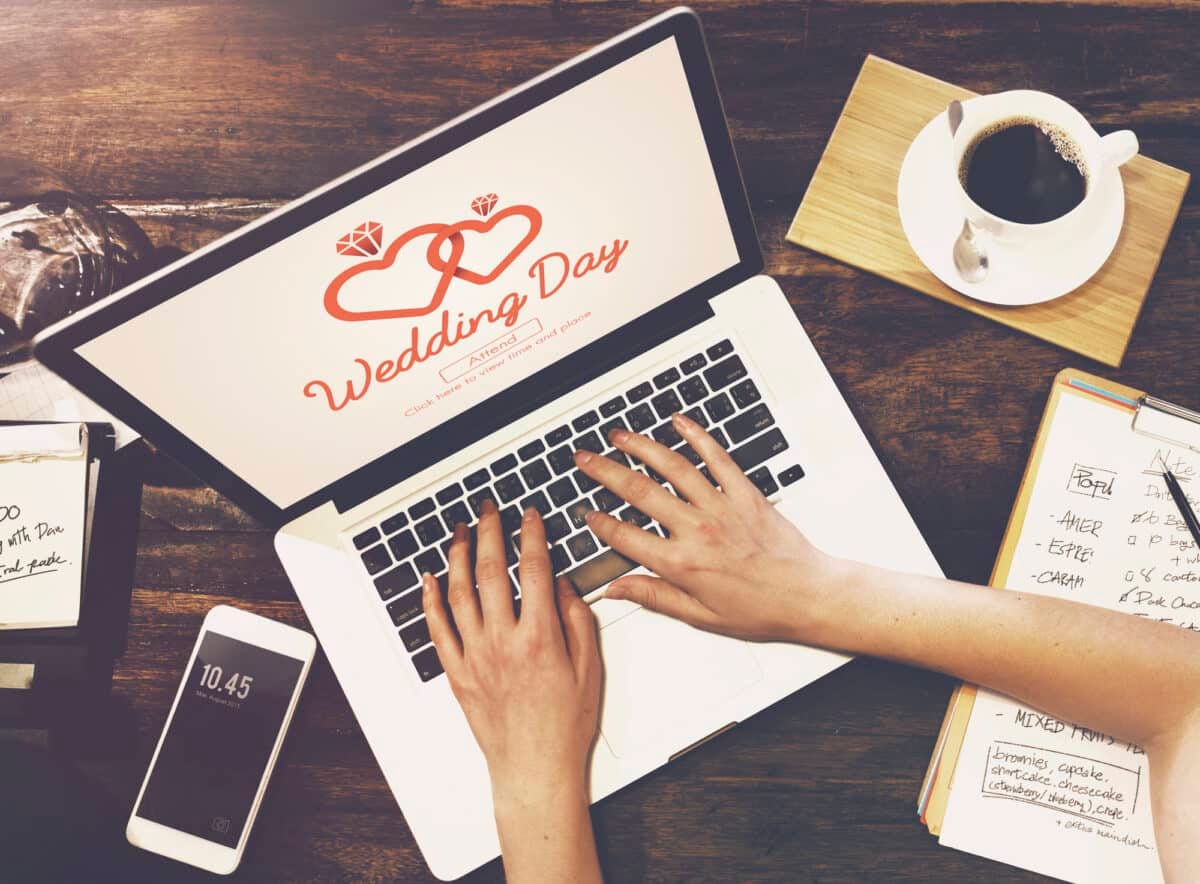 As much as we hope our guests respond promptly, there are always those who fail to do so or even show up.
It is important to keep track of your guest list and their responses. Reach out to those who have yet to confirm attendance a few days before the deadline.
Remember to remain polite and gracious in tone, expressing how you would greatly appreciate hearing back from them soon.
If some guests still fail to respond despite your efforts, then it is time to consider that they may not be attending after all.
For instance, if they are close friends or family members whom you expected to come but did not hear from by the deadline, reach out one last time via phone or email.
If there is still no response afterward, assume they cannot make it and adjust accordingly.
Remember that being organized and courteous goes a long way when dealing with unexpected situations during weddings.
Frequently Asked Questions
Should We Include Our Wedding Registry Information in the Invitation?
While it may seem convenient to have all the details in one place, it's actually considered poor etiquette to do so.
Instead, opt for word of mouth or a separate enclosure card with your website and registry information listed. 
This ensures that guests are not obligated to bring gifts and can choose something meaningful on their own accord.
Remember, an invitation is meant to be a request for attendance, not a solicitation for gifts.
So keep the wording simple and elegant, focusing on the joyous celebration of love between two people.
Can We Invite Some Guests to the Ceremony Only and Others to the Reception?
Ceremony-only invitations run the risk of leaving guests feeling left out and unimportant while reception-only invites could have them questioning their relationship with you.
Split your guest list, ensure each invitee knows they are valued and appreciated in your celebrations. Communication is key!
Is it Necessary to Include Our Parents' Names on the Invitation?
While traditional etiquette suggests including both sets of parents names, there are alternative phrasings that can be used as well.
For example, some couples may simply list themselves as hosts or use a phrase like "together with their families." 
The decision is up to the couple and what feels most appropriate for them and their families.
However, it's important to consider any cultural or familial expectations when making this decision.
How Do We Handle Guests Who Don't RSVP at All?
One approach is to send follow-up reminders via phone or email, politely requesting that they respond as soon as possible.
It's also helpful to set a response deadline so you can finalize your headcount and make necessary arrangements. 
Remember to remain courteous and understanding throughout the process, as some guests may have extenuating circumstances that prevent them from responding promptly.
Can We Send Electronic Invitations Instead of Traditional Paper Invitations?
While there are pros and cons to both, ultimately the decision should be based on what suits the couple's needs best.
Electronic invitations can save time and money, while paper invites offer a more formal touch that some guests may appreciate. 
However, remember that not all guests may have access to email or prefer digital communication.
Weighing the options carefully before making a final decision and ensure that all guests receive their invitations promptly, regardless of their format.
Final Thoughts
Spread the word through family and friends or include it on your wedding website.
When inviting guests to different parts of the celebration, make sure you clearly state that on their invitations.
Including parents' names on the invitation is always recommended, but if there are special circumstances where this isn't possible, use your best judgment.
And finally, for those guests who fail to RSVP altogether? Don't fret too much – just follow up with them and gently remind them of your deadline.
While electronic invitations may seem easy, remember that traditional paper invites add an extra touch of elegance and formality to your big day.
Remember these dos and don'ts to ensure a smooth planning process and an enjoyable experience for all involved!