Your wedding day is a magical whirlwind – a once-in-a-lifetime event that deserves to be immortalized in the most stunning and heartfelt way possible.
But how do you find that picture-perfect professional who will elevate your special day into an unforgettable visual narrative?
In this blog, I will walk you through the art of choosing a wedding photographer whose work you'll adore. 
So, ready your wedding planner and adjust your camera focus because we're about to dive into the world of beautiful wedding photography and unveil the secrets to finding your dream shutterbug!
Identifying Your Photography Style Preferences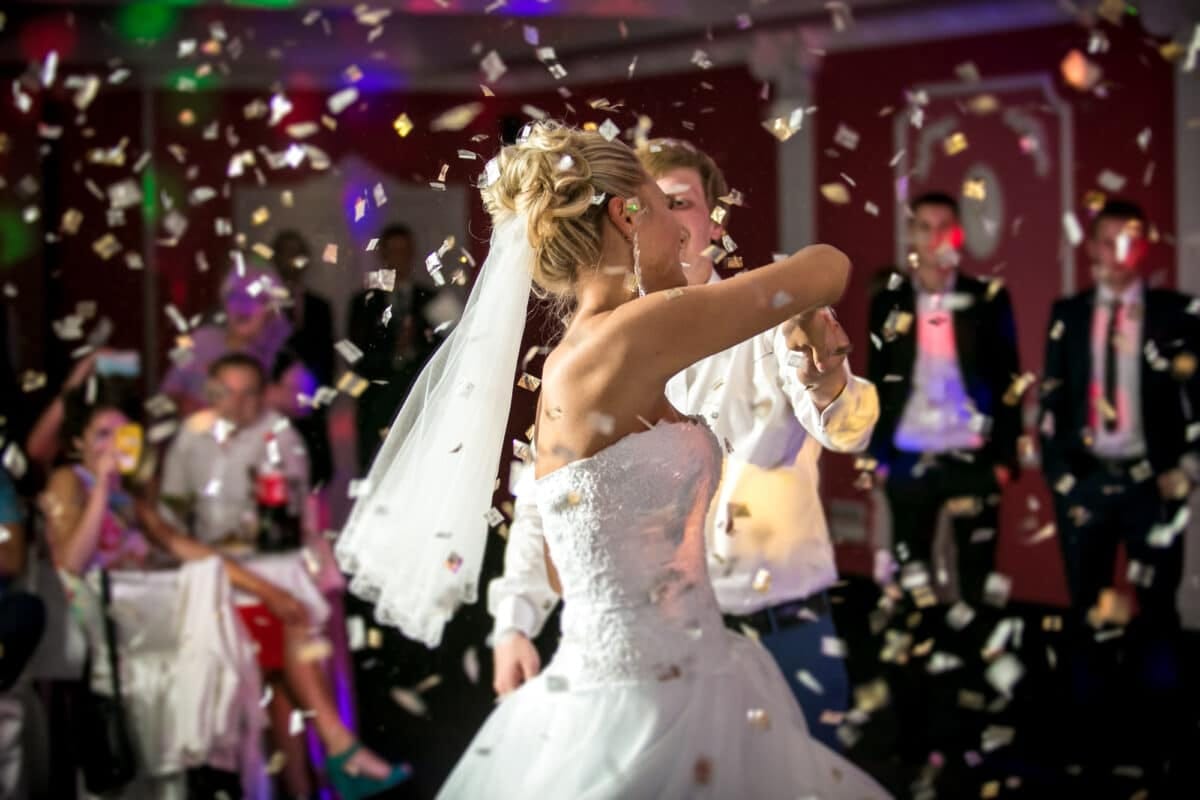 First off, we need to identify your photography style preferences. Do you prefer color or black-and-white photos? Traditional or candid shots?
Color vs. black and white is a personal preference that can greatly impact the overall feel of your wedding album. Color photographs are vibrant and lively, while black and white create a classic, timeless look.
Traditional vs. candid refers to the type of poses captured by the photographer.
Traditional posing involves more structured, posed shots such as family portraits, whereas candid photos are natural, unposed moments like laughter or tears during speeches.
Think about what kind of memories from your big day you want to cherish forever.
Setting Your Budget
Remember that price is an important factor but shouldn't be the only one. Consider the quality and experience of the photographer as well.
When negotiating prices with potential photographers, don't hesitate to ask if they offer package deals or discounts.
Many photographers may include engagement sessions or prints in their packages at no extra cost. It never hurts to ask!
Reviewing Portfolios in Person
As you look through their work, remember your preferred style and aesthetic.
Analyzing angles is also important. Do they capture moments from unique perspectives? Do they have a mix of wide shots and close-ups?
Selecting a wedding photographer is not just about finding someone whose photos you like.
It is also about finding someone who can bring your vision to life while capturing every special moment on your big day.
Asking About Packages and Pricing
When discussing packages with potential photographers, ask for specifics about what each package includes. Here are some key things to consider:
Number of hours included: How long will they be on-site?
Number of shots included: Will you receive all photos taken or just select ones?
Album design: Is an album included? If so, how many pages and images does it hold?
Engagement session: Is this part of the package or an add-on?
While price is important, quality should always come first. A slightly higher investment may be worth it if the result is stunning photographs that capture every special moment of your big day.
Once you have narrowed your list of potential photographers based on their work and package offerings, it's time to start negotiating prices.
Don't be afraid to ask if any discounts are available for off-season weddings or weekday events. 
See if they offer payment plans or other flexible options that can help make photography more affordable.
Discussing Your Vision and Expectations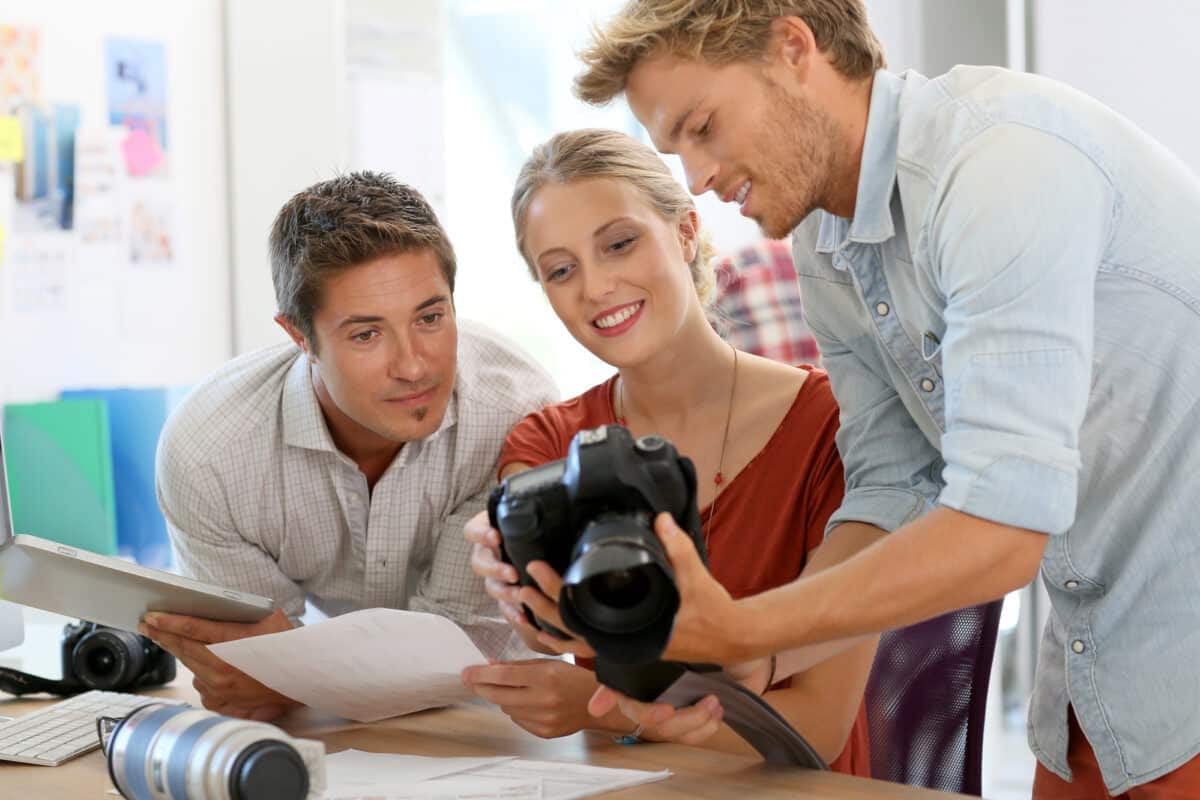 When discussing your vision and expectations with a wedding photographer, it is essential to establish rapport and clarify details.
Remember that the best photographers will be interested in getting to know you as a couple, asking questions about how you met, what brought you together, and your plans for the future. 
This information helps them understand who you are and what is important to you so they can create images that reflect your personality.
Don't be afraid to share your ideas openly when discussing your expectations.  Be specific about any must-have shots or moments to avoid confusion later.
Communicate any preferences for style or editing beforehand so there aren't any surprises after receiving the final product.
Remember that building trust and establishing a positive relationship with your chosen photographer goes beyond just one conversation.
Ensure to maintain open communication leading to the big day and stay organized by providing schedules or timelines as needed. 
By working together closely throughout the process, you and your photographer will feel confident going into the wedding day, knowing exactly what to expect from each other without hesitation.
Finalizing Your Decision and Booking Your Photographer
So you've already done your research. You've already found a wedding photographer whose work you love. Now it's time to finalize your decision and book them for your special day.
Review their portfolio: Take another look at their portfolio to ensure that you are happy with their style of photography, before booking the photographer. This will give you a better idea of what to expect from the photos they take on your wedding day.
Schedule a consultation: Most photographers offer in-person or over-the-phone/video calls. Use this opportunity to discuss any questions or concerns about pricing, packages, timeline, etc.
Negotiating prices: Don't be afraid to negotiate prices if needed. While some photographers have set rates, others may be willing to work within your budget by offering customized packages that fit your needs without breaking the bank.
Signing the contract: Once you've decided on a photographer and agreed upon a price and package, sign a contract outlining all details discussed during the consultation. This ensures both parties understand expectations and protects against any miscommunication down the line.
Frequently Asked Questions
What Should I Look For in a Wedding Photographer's Contract?
Some photographers may offer different packages with varying levels of coverage or additional services such as engagement sessions or photo albums.
Speaking of albums, take time to review any options the photographer offers. Are they high-quality and customizable? Will you have input on the layout and design?
These details may seem small compared to finding someone whose work you love, but they can greatly impact your overall experience and satisfaction with your wedding photos.
Will My Wedding Photographer Edit the Photos Before Delivering Them to Me?
Editing preferences can vary from photographer to photographer, so discuss this topic during your initial consultation.
Also, remember that the post-production timeline may differ depending on how busy the photographer is or if unforeseen circumstances arise. 
Communication is key to getting exactly what you want from your wedding photography experience!
What is the Typical Turnaround Time for Receiving Wedding Photos?
The expected delivery time for wedding photos varies from photographer to photographer, but it typically takes 4-6 weeks.
Discussing these details with your potential wedding photographer before booking them is important so you both clearly understand what to expect.
Keep in mind that editing and retouching take time, especially when working with hundreds or thousands of images.
Can I Request Specific Shots or Poses for My Wedding Photos?
Don't hesitate to share any important must-have shots to you, but also trust in your photographer's expertise and vision.
Remember that the best photographs come from collaboration between the couple and their photographer.
Final Thoughts 
Look for a contract that outlines everything from the number of hours of coverage to how many photos you can expect to receive. 
Make sure your photographer will edit the photos before delivering them and ask about their typical turnaround time.
But perhaps most importantly, don't be afraid to make specific requests for shots or poses that are meaningful to you.
A good wedding photographer should be able to capture beautiful images and the unique moments and emotions of your special day.