Planning a big event can be fascinating, but it can also feel like a lot to handle!
There are so many things to think about and choices to make. That's why having a clear plan to help you is super important.
Think of it like a map guiding you step-by-step through the planning process!
This beginner's guide, Wedding Planning 101, is designed to provide you with the building blocks you need to create a beautiful and memorable event for you and your guests.
In planning your special day, one of the first steps is setting a realistic budget that considers every aspect of your wedding – from the venue to the catering to the dress and everything in between. If your funds are not exactly over-flowing, take a look at our guide to planning a wedding on a tight budget.
It's also important to give yourselves enough time to sort out all the details, with a recommended wedding planning timeline of around a year.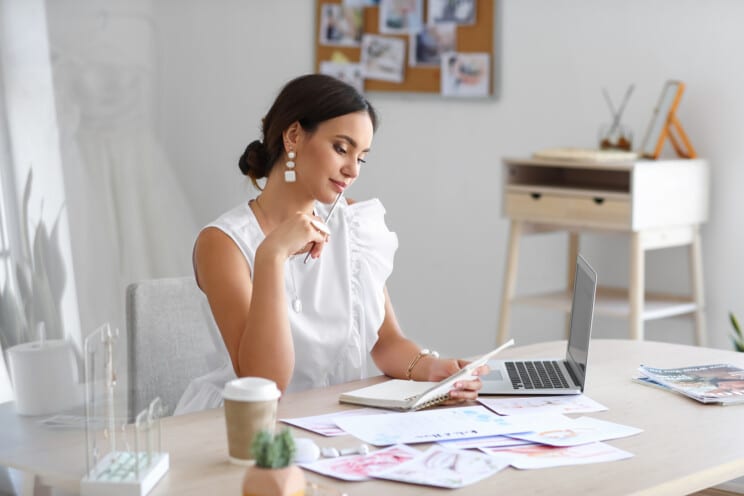 As you work through the planning process, there will be plenty of tasks and decisions to tackle, such as choosing the perfect location, finalizing the ceremony script, and selecting a photographer or videographer.
Breaking down these tasks into a monthly checklist can make the process more manageable and help you stay organized from start to finish.
Determining your Budget
Making informed decisions and avoiding overspending can be achieved by establishing a budget. Here are some steps to do that:
Assess your savings
Estimate contributions from family members
Consider taking out a wedding loan, if necessary
Now that you have your wedding budget in mind, you can then allocate funds to different aspects of your wedding.
According to TheKnot, the average wedding cost is around $30,000, with varying factors such as venue, number of guests, and personal preferences.
To help you distribute your budget, consider using a guideline to divide it among various elements of the wedding:
| Element | Percentage |
| --- | --- |
| Venue and catering | 50% |
| Photography and Videography | 10% |
| Attire, flowers, and decor | 15% |
| Music and entertainment | 10% |
| Invitations and stationery | 3% |
| Wedding planner | 3% |
| Additional expenses | 9% |
Adjust these percentages accordingly, depending on your preferences and priorities. Remember also to set aside a contingency fund for unexpected expenses.
You can always adjust your budget as you progress through your wedding planning journey.
Creating a Timeline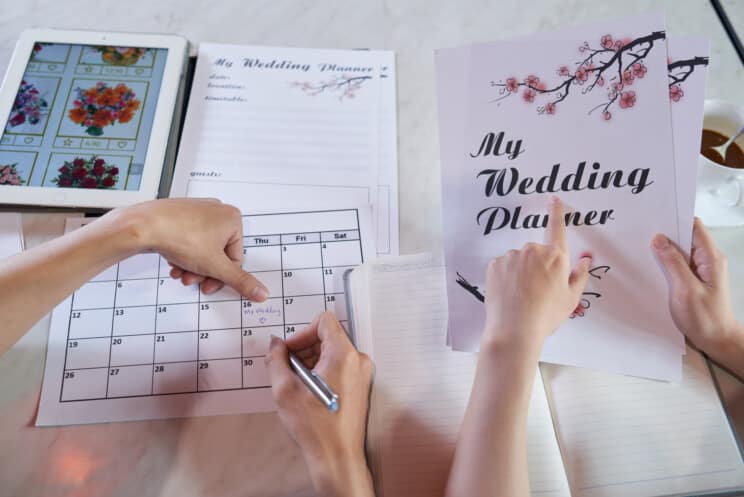 Planning a wedding is a complex process, that is why having a well-organized timeline is vital to keep everything on track. This is especially true if you're working on a tight schedule.
If you need help with this, read our guide on how to choose a wedding planner.
Here's how to create a wedding timeline:
The first stage typically starts around 12-13 months before the big day. During this time, you should focus on:
Announcing your engagement
Setting a budget
Selecting your wedding date
Estimating the guest count
Researching and touring potential venues
As you move into the 9-12 month mark, it's time to start making decisions and booking services:
Choose your wedding party
Book your venue(s)
Select and secure vendors like caterers, photographers, and DJs
Create and send save-the-date announcements
During the 6-9 month period; you'll continue with:
Picking and ordering wedding attire
Finalizing decor and floral arrangements
Scheduling cake tastings and ordering the wedding cake
Planning the honeymoon
Lastly, in the 3-6 month range, make sure you:
Review and confirm all vendor contracts
Send out official invitations
Coordinate the rehearsal dinner
Obtain any necessary marriage licenses and permits
While this is a basic outline, keep in mind that every wedding is unique and may require additional steps or alterations to this timeline. Stay organized, and remember to enjoy the process.
Picking a Venue
Start your search early, ideally at least a year in advance, to ensure you have ample options to consider. When choosing a venue, consider the following points to make an informed decision:
1. Budget
Always keep your budget in mind during the venue search. This will prevent disappointment later when discovering a venue is out of your price range. Make sure to get a detailed breakdown of costs associated with each location.
2. Location
Choose a location that holds significance to you and your partner, but also take into account practical matters such as transportation and accommodations for out-of-town guests. Typically, couples get married near the city where they currently live, but the options are endless.
3. Capacity
Can your venue accommodate your guest list comfortably? Check the maximum capacity of each location, as well as any seating arrangements that may impact the final number of guests.
Don't forget to evaluate the venues you visit based on other important factors, such as available amenities, parking, accessibility, and restrictions on vendors or decorations.
Get a clear understanding of what is included in the rental, and what additional fees may apply.
Consider the overall wedding theme and style of your wedding as well. It will influence the attractiveness of different venues.
For instance, a rustic, outdoor wedding might be better suited for a barn or garden, while a more traditional or elegant affair might call for a historic mansion or luxe ballroom.
Guest List Management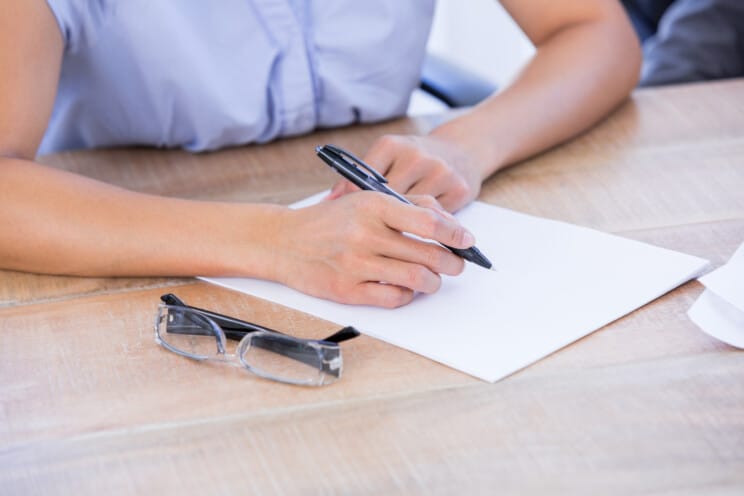 Guest list management can be one of the most challenging parts of wedding planning. Here are a few tips to help you navigate this process:
1. Divide and Conquer
Split your guest list into categories. You have family, friends, and also coworkers. This will help you prioritize who to invite and make it easier to trim numbers if needed.
2. Set a Limit
What is the maximum number of guests based on your budget and venue capacity? This will help you narrow down your list from the start.
3. Think Long-Term
Consider your relationship with potential guests in the long run. Leaving them off the list is okay if you haven't spoken to someone in years.
When creating a guest list, it's essential to stay organized. Below is a quick list of tools and techniques that should help you manage your list:
Use a spreadsheet to track names, contact information, RSVPs, and any special requests or requirements.
Consider using a wedding planning app, which often includes features to help manage your guest list digitally.
Keep a separate list for the ceremony and reception, especially if you invite different guests to each event.
Trimming your guest list can be challenging, but it's essential for keeping the wedding intimate and budget-friendly. Here are some steps to shorten your guest list while minimizing guilt:
Eliminate plus-ones for guests who don't have a significant other.
Cut any guests you haven't interacted with in the past year.
Consider having an adults-only wedding to limit the number of children in the guest count.
Monitor RSVPs closely and be prepared to invite additional guests from your "B list" if declines come in.
There are plenty of wedding planning apps that you should consider.
Hiring Vendors
Hiring the right vendors can significantly contribute to the success of your big day. This section will discuss the steps and aspects to consider when hiring wedding vendors. There are plenty of wedding planning mistakes to avoid!
1. Set your Priorities
Which vendors are the most important for your wedding? For instance, your top priority might be the venue or the photographer. Determining this helps you focus on the essential vendors first, and then you can allocate your budget accordingly.
2. Create a Timeline
Having a timeline to hire wedding vendors helps get things in order. Based on an average engagement of 12-18 months, you can follow these general guidelines:
12/18 months – Planner, Venue, Church
10/8 months – Photographer, Videographer
6 months or earlier – Caterer, Florist, DJ/Band
Remember, these are only guidelines, and your specific timeframe might vary depending on your priorities and the availability of the vendors.
3. Do your Research
Look for customer reviews, and recommendations from friends or family, and check out vendors' websites and social media pages to assess their work quality and reliability.
4. Make Comparisons
Get quotes from multiple vendors to compare prices and offerings. Also, meet with the potential vendors to discuss your vision and requirements and confirm compatibility.
5. Sign Contracts & Maintain Communication
Once you've picked your preferred vendors, sign contracts to secure their services. Keep communication open with your vendors throughout the planning process to ensure everything goes smoothly on your wedding day.
Choosing your Wedding Party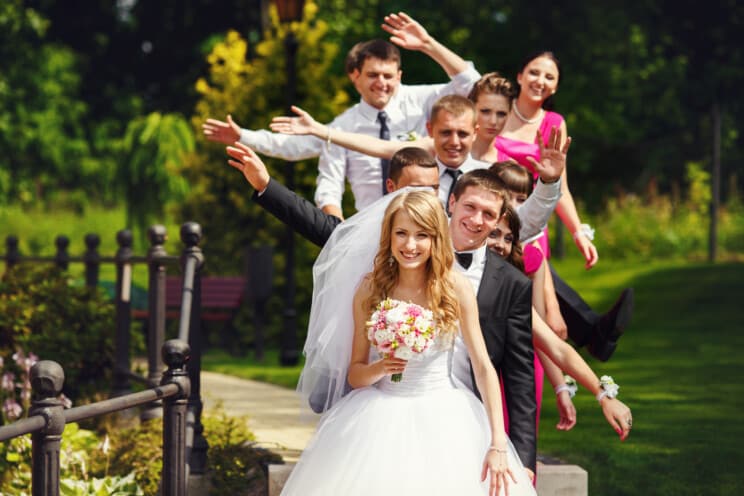 Choosing the right people for the job is crucial, because your wedding party members will support and guide you throughout the process.
These selected few are the core of your planning team, and so below are some tips to help you make the best decision for your special day.
First and foremost, consider involving your closest family members and friends. Your siblings, as well as your future spouse's siblings, should typically be included in your wedding party.
After that, think about other dear friends and family members from both sides who could join the party.
When creating your list of potential wedding party members, do not forget to consider the personalities and dynamics between the chosen individuals. As the wedding party will work closely together, the atmosphere must be cohesive and drama-free.
Remember that it is your wedding and ultimately your decision. It is important not to feel pressured to conform to certain traditions if they don't align with your preferences.
If you would prefer to have a more intimate wedding party with fewer people or one that has an uneven number of bridesmaids and groomsmen, that's completely acceptable.
Dress and Attire Selection
First, determine the style and formality of your wedding. Will your wedding be a black-tie affair, a casual outdoor event, or something in between?
Consider the venue, the season, and your personal preferences when deciding on the dress code for your guests.
Next, set a budget for wedding attire. It's essential to allocate a reasonable amount for the bride's gown, groom's outfit, and attire for the bridal party.
Remember that alterations and accessories can add to the cost, so be prepared to factor those in as well.
When shopping for the bride's dress, keep an open mind and try on various styles. Research bridal shops and make appointments well in advance.
Among the most important aspects for the bride is choosing the perfect wedding dress. Don't forget the importance of comfortable and beautiful makeup and hairstyle.
Consider the following tips for the groom and wedding party:
Coordinate colors and styles with the bridesmaid's and groomsmen's outfits.
Ensure everyone's attire complements the wedding theme and venue.
Allow the bridal party some input in their outfit choices for added comfort and satisfaction.
Invitations and RSVPs
Another crucial part of wedding planning is designing and sending out invitations, while tracking RSVPs.
What are the main elements of choosing and organizing your wedding invitations, and what should it include?
1. Choose a Style
Select a theme or a design that will represent your wedding's style and personal taste. There is a good number of online resources that can help guide you through digital wedding invitations and what is currently trending.
2. Information to Include
Your invitations should contain details such as the date, time, location, and dress code. Consider providing directions, too. As well as accommodation options, and gift registry information.
3. Save the Date Cards
These cards serve as a pre-invitation, letting guests know the wedding date well in advance, and allowing them to make necessary arrangements.
4. RSVP Tracking
Include RSVP cards with your invitations or opt for digital RSVPs for convenience. You can also find online invitation services that could make this process easier for both you and your guests.
5. Additional Stationery
Depending on your wedding's specifics, you might also need Order-of-Service cards, seating charts, or menu cards.
Day-of-Schedule Coordination
A day-of wedding coordinator can be a lifesaver in this process, as they oversee the vendors, manage the timeline, and handle any last-minute issues that may come up. This lets you and your partner focus on enjoying your special day without stress.
To create a successful day-of schedule, consider the following steps:
1. Establish a Timeline
Start by listing all the events you want to include in your wedding day, such as the ceremony, cocktail hour, dinner, and dancing. Allocate time for each event and don't forget to include buffer time between activities.
2. Coordinate with Vendors
Contact your vendors to confirm their arrival times. Ensure they know the order of events. Share the timeline with them and double-check to avoid any confusion or delays.
3. Designate a Point Person
It could be the day-of coordinator, a family member, or a close friend. This person will ensure everything runs according to plan and address any unforeseen issues.
4. Create a Detailed Breakdown
Make an hour-by-hour schedule for everyone involved in the wedding, including the wedding party, vendors, and point person. Distribute it to everyone prior to the wedding day.
Handling Last-Minute Details
Staying organized and prepared for any last-minute changes or details that may arise, is even more important as the big day draws nearer.
Below are some things you can do as you navigate those final steps to ensure everything runs smoothly:
1. Review your Checklist
Keep a running wedding checklist of tasks to complete, and be sure to check them off as they're accomplished.
2. Confirm with Vendors
Reach out to all your vendors (venue, caterer, photographer, etc.) about a week before the wedding to confirm schedules and finalize any pending details. This will ensure everyone is on the same page and help alleviate any stress leading to the big day.
3. Pack an Emergency Kit
Create a go-to bag with essential items that may be useful on your wedding day, such as safety pins, a sewing kit, extra makeup, and tissues. Having these items readily available will help you handle any unexpected issues quickly and efficiently.
4. Delegate Responsibilities
Assign specific tasks to your wedding party or close family members to help with last-minute details on your wedding day. This can include running errands, coordinating transportation, or keeping track of gifts.
5. Create a Timeline
Develop a detailed timeline of activities and events for your wedding day. Be sure to share this with your wedding party, vendors, and anyone else needing to know about specific times and locations.
By following these steps, you'll be well-prepared to tackle any last-minute details that may come your way, ensuring a seamless and memorable wedding celebration.
Final Thoughts
Just remember that planning your dream wedding should be fun and exciting!
Don't forget to take breaks, enjoy the process, and celebrate the milestones along the way.
And when the big day finally arrives, take a deep breath and soak it all in because it will be a day to remember for the rest of your life. Happy planning!