You've said 'yes' to that special someone, and now, the real fun begins – planning your dream wedding!
Amidst all the excitement and anticipation, one of the most important decisions you'll make is choosing a venue that perfectly captures your unique style as a newlyweds-to-be and respects your budget.
As a wedding venue consultant, I'm here to help guide you through this exciting journey so that you can find the ideal setting for your big day without breaking the bank.
In this article, we'll explore some essential tips for narrowing down your options while keeping true to yourselves and ensuring an unforgettable celebration.
So let's get started on making those dreams come true!
1. Establishing Your Priorities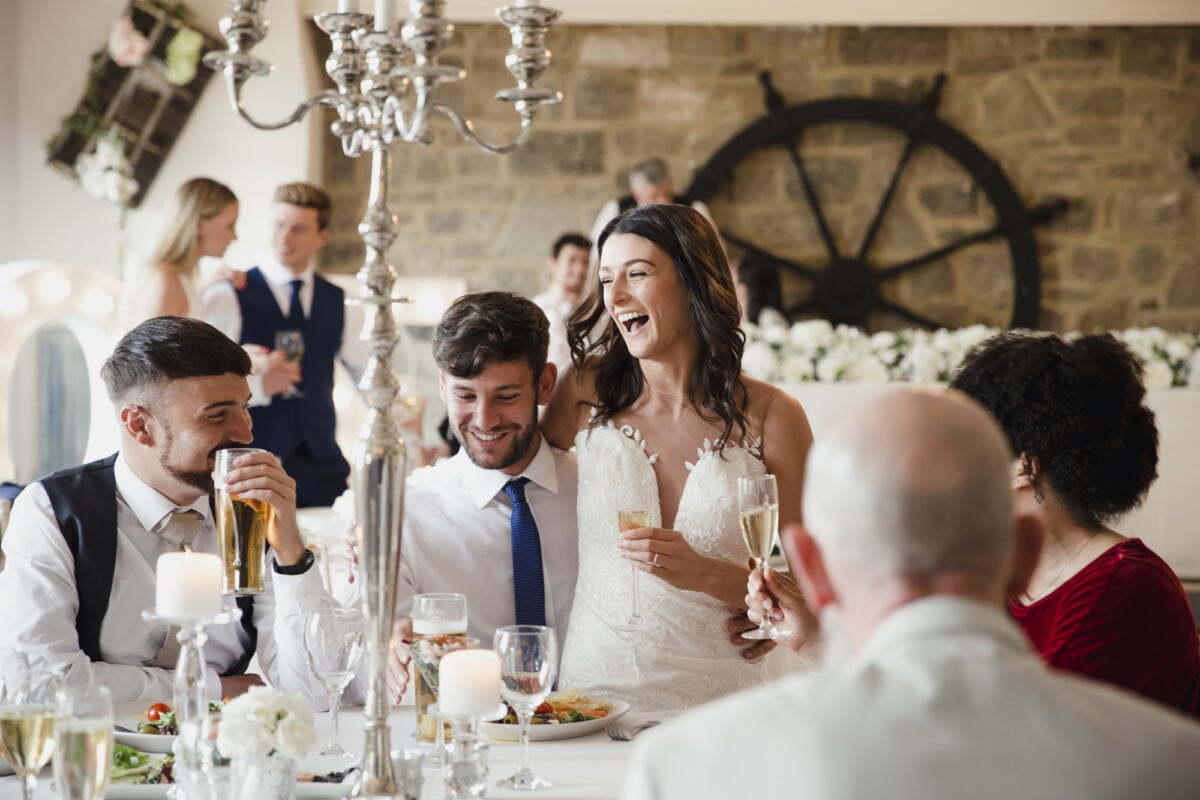 Picture this – a beautifully set table adorned with fresh blooms and glittering candles casting warm light upon the faces of your loved ones as they come together to witness and celebrate your love story.
This scene holds great significance in your wedding journey, for it is not merely an aesthetic choice but a symbol of the deeper meaning behind finding that perfect venue; a harmonious blend of beauty, intimacy, and personal reflection.
To embark on this quest for the ideal location, set aside some time for a priorities brainstorming session with your partner.
Together you can discuss what matters most to you when envisioning your dream wedding venue.
Consider factors such as guest capacity, accessibility, ambiance, or theme preferences to lay the foundation for all other choices.
2. Setting a Realistic Budget
Remember, budget negotiations are an essential aspect of finding the perfect space.
When considering various venues, don't forget to consider hidden costs. These could include:
Gratuity or service fees
Some locations might charge extra for staff services such as waiters, bartenders, or cleanup crews.
Ask if these charges are included in their initial pricing or if they'll be billed separately.
Additional decor expenses
While some venues come fully decorated, others might require additional investment in decorations like flowers, linens, centerpieces, etc.
Determine your desired customization and factor this cost into your overall budget.
I cannot emphasize the importance of communication enough during this stage.
Be transparent about your financial boundaries when discussing potential venues with vendors – there is often room for negotiation!
Don't hesitate to ask questions regarding unclear terms or policies; having all the necessary information will empower you to make informed decisions based on style and affordability.
3. Considering Location and Accessibility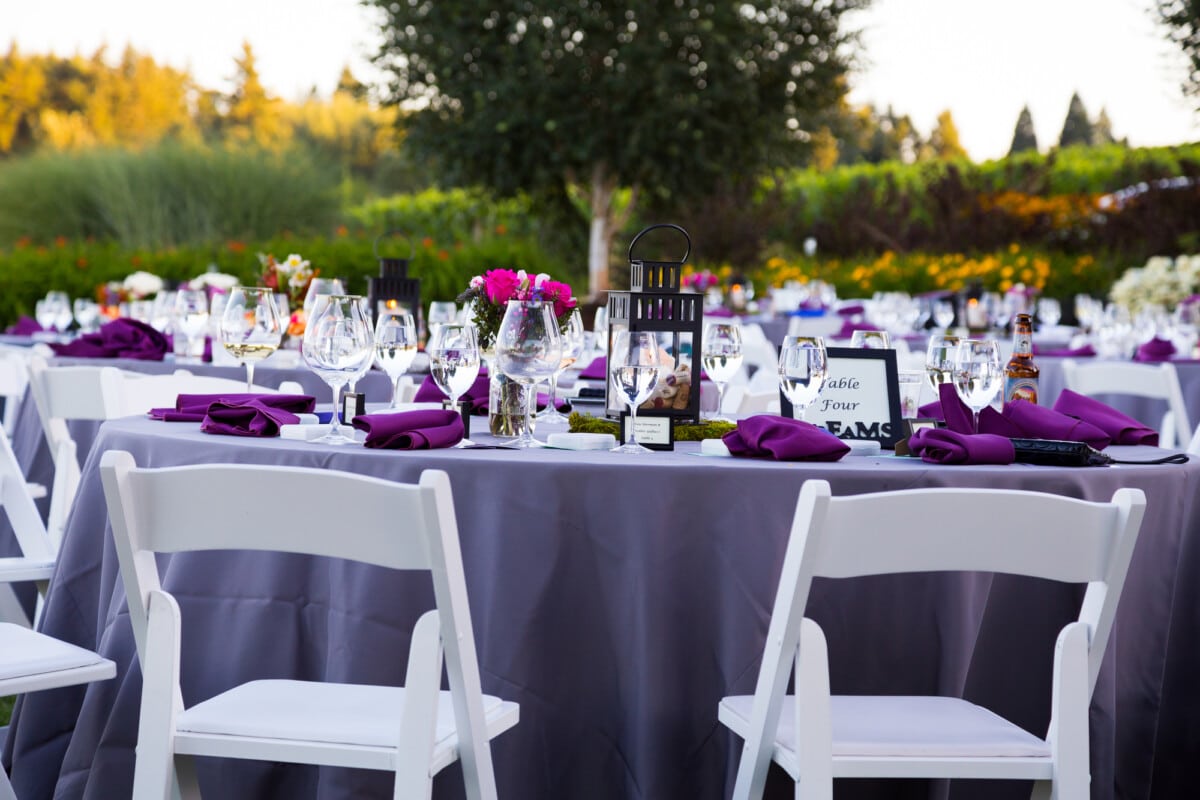 Location, location, location!
Like a lighthouse leading lovebirds to the perfect place for their special day, considering location and accessibility is crucial when choosing a wedding venue for style and budget.
As a wedding venue consultant, I have witnessed firsthand how this essential element can shape the atmosphere of your big event while also being mindful of convenience for you and your guests.
When deliberating on possible venues, consider what local attractions are nearby or easily accessible from various transportation options.
This will make it more enjoyable for out-of-town guests who may want to explore during their downtime and ensure smooth sailing on the big day itself.
To help with weighing these factors, consider creating a table like the one below:
| | | |
| --- | --- | --- |
| Venue Name | Local Attractions | Transportation Options |
| Dreamy Gardens | Botanical Garden (1 mi) | Bus stop (0.5 mi) |
| Lakeside Resort | Beach activities (onsite) | Train station (2 mi) |
| Elegant Ballroom | Downtown shopping district (3mi) | Airport (10 mi) |
| Rustic Barn | Horseback riding & hiking trails(4 mi) | Taxi services available |
This type of comparison allows you to quickly evaluate different locations based on proximity to popular spots and ease of access via public transport or other means.
Remember: accommodating everyone's needs is essential in ensuring a stress-free experience.
4. Evaluating Venue Capacity and Layout
This is an essential aspect to consider as it directly impacts your guests' comfort and overall impression of your special day.
To ensure everyone has ample space for mingling, dining, and dancing, we'll explore how to assess various venues based on their capacity and layout.
One crucial factor in assessing a venue's suitability is its customization options.
Every couple wants their wedding to feel unique and personalized; therefore, inquire about the extent of venue customization available.
Some locations may allow for extensive décor alterations, while others might only permit minor changes due to preservation restrictions or other limitations.
Discuss with each potential site what they offer regarding flexibility so you can determine if it aligns with your vision.
Assess whether separate areas are available for different parts of the event, such as the ceremony location, cocktail hour spot, and reception hall.
Consider if there are designated spaces for getting ready or taking photos pre-ceremony.
Inquire about parking availability: will guests need shuttles or valet services?
Check if there is room for any additional activities like photo booths or lounge areas.
5. Assessing the Ambiance and Aesthetic
The ambiance is the overall atmosphere or mood created by combining the setting, lighting, décor, music, and more.
This will be instrumental in creating an unforgettable experience for you and your guests.
To begin with, find inspiration from various sources such as Pinterest, Instagram, bridal magazines, or even real-life weddings you've attended to understand what type of ambiance resonates with your style.
Once you have gathered enough ideas and formed a vision of your dream wedding day atmosphere, start looking for venues to provide this desired feeling.
Visiting potential locations in person would also be helpful to get a true sense of their vibe.
Aesthetic customization is crucial in adding a personal touch to any event space.
When visiting potential venues, inquire about their flexibility regarding décor changes or additions.
Some venues may already come equipped with stunning architectural features or breathtaking natural backdrops which require minimal additional decoration, whereas others might need significant upgrades to achieve your desired look.
6. Inquiring About Available Services and Amenities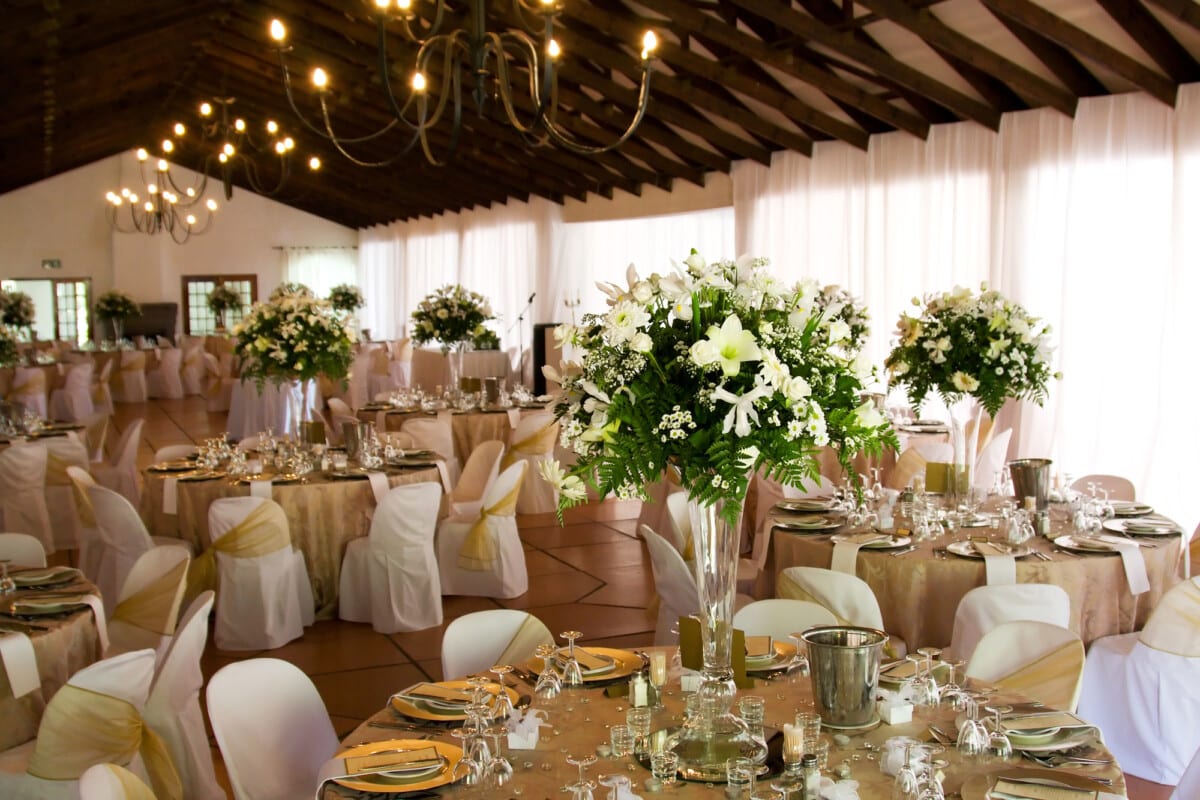 Amenities play an important role in determining if a specific venue suits your needs.
Before signing any contracts or making commitments, list must-have features and compare them with what's offered at each site.
Some essential considerations may include access to parking, restrooms, catering facilities, overnight accommodations, or even picturesque backdrops for photographs.
Keeping these factors in mind while touring venues will make the selection process smoother and less stressful.
Frequently Asked Questions
1. What Are Some Creative Ways to Personalize the Wedding Venue to Match Our Unique Style and Preferences?
Consider incorporating sentimental items or repurposing materials you already have for creative touches that won't cost a fortune.u003cbru003eu003cbru003eFor example, use family heirlooms as table centerpieces, create DIY signage with quotes meaningful to your relationship, or even design custom lighting using string lights and lanterns for an enchanting atmosphere.u003cbru003eu003cbru003eRemember, it's all about infusing your style into the venue while keeping costs manageable to achieve the perfect ambiance without breaking the bank.
2. How Can We Make the Most Out of the Venue's Natural Surroundings or Architectural Features to Enhance Our Wedding Theme?
Embrace the beauty of nature by using its colors, textures, and scents in your decor; think about floral arrangements that complement the existing landscape or greenery as table centerpieces.u003cbru003eu003cbru003eFor venues with unique architecture, draw attention to key details through clever lighting techniques or by placing statement pieces near these focal points.u003cbru003eu003cbru003eBy thoughtfully merging your theme with the surrounding environment, you'll craft an unforgettable atmosphere while staying true to your personal style.
3. Are There Any Off-Peak or Discounted Dates Available at the Venue?
Absolutely! u003cbru003eu003cbru003eTaking advantage of off-peak dates or discounted date benefits can be a smart way to save on costs without compromising the quality and service you desire for your special day.u003cbru003eu003cbru003eMany venues offer lower rates during certain seasons, days of the week, or even months that may not be as popular for weddings.
4. What Backup Plans or Alternative Arrangements Does the Venue Have in Place in Case of Unexpected Weather Changes?
As a wedding venue consultant, I cannot stress enough the importance of having weather contingency plans and being prepared for unexpected emergencies that may arise during your event.u003cbru003eu003cbru003eIt's essential to ask about backup options, such as indoor facilities or tents that can be set up if outdoor celebrations are affected by inclement conditions.u003cbru003eu003cbru003eAdditionally, consider discussing with the venue management about their policies regarding refunds or rescheduling due to unforeseen circumstances.u003cbru003eu003cbru003eUltimately, having these conversations ahead is crucial so you can feel confident knowing your big day will go smoothly no matter what Mother Nature has in store.
Final Thoughts
Ultimately, your wedding day is about celebrating your love story in a way that reflects who you are as a couple.
So don't be afraid to think outside the box and let your creativity run wild when choosing a venue that suits your style and budget.
With clever planning and open communication, even the most enchanting dream venue can become an affordable reality.
With the help of this guide, you will create a symphony of unforgettable memories that will leave you and your guests utterly starstruck on your special day!