I know planning a wedding can be a rollercoaster ride of emotions, from pure excitement to utter stress.
But don't let the stress of finding an affordable venue bring you down!
As someone who's been through it, I can tell you that there are some amazing ways to save money without compromising on style or elegance when choosing your wedding venue.
So, let's put on our wedding-planner hats, grab a glass of bubbly, and get ready to find your perfect venue – without breaking the bank!
1. Setting Your Wedding Venue Budget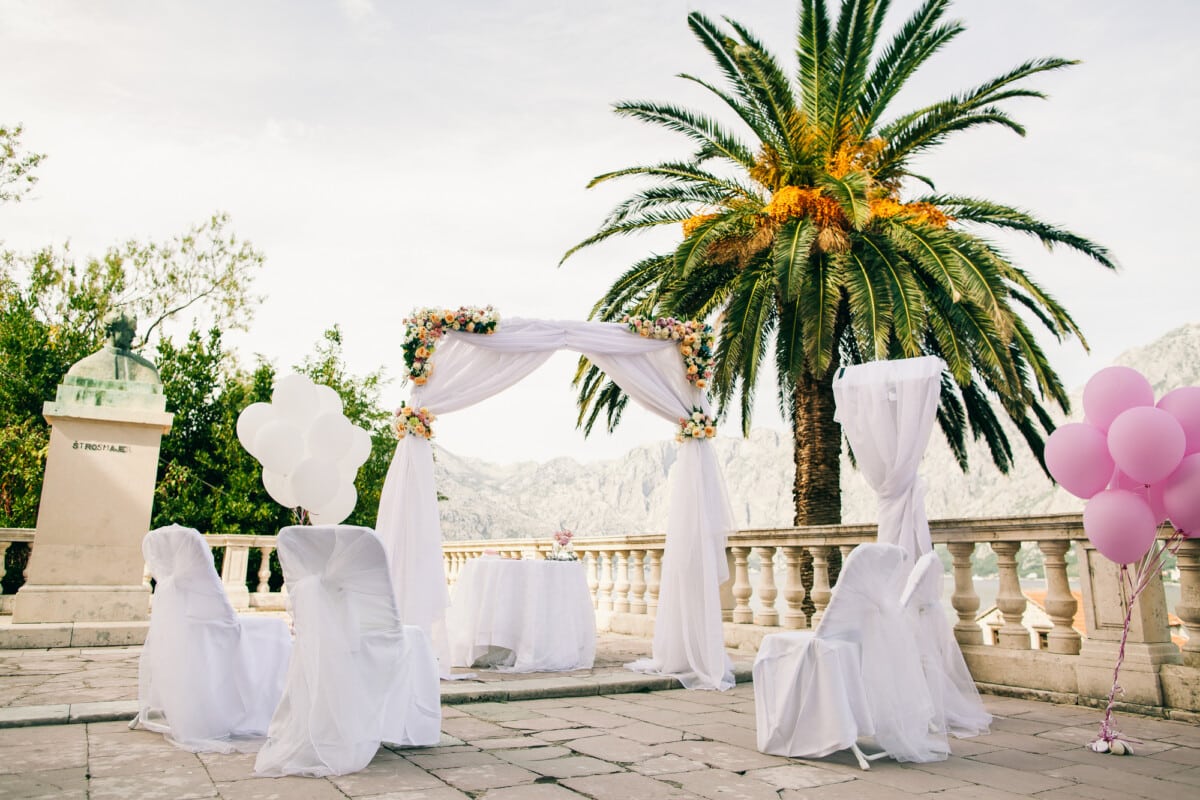 Your wedding day is definitely one of the most unforgettable and important days of your life, and finding the perfect venue is a crucial aspect.
However, it's no secret that weddings can be expensive.
Luckily, setting a budget doesn't mean you have to sacrifice style or elegance on your big day.
Determining priorities is essential when creating your wedding venue budget.
Decide what aspects of the wedding are most important to you and allocate funds accordingly.
For example, if having an open bar with top-shelf liquor is a must-have for you and your guests, then perhaps cutting costs in other areas such as flowers or décor might be necessary.
Calculating costs can seem daunting at first, but breaking down expenses into categories such as catering, rental fees, music/entertainment, and decorations can help make things more manageable.
Be sure to account for any hidden fees or taxes when determining overall costs.
Remember that setting a realistic budget means being honest about what you can afford.
It's easy to get caught up in Pinterest-worthy ideas and elaborate designs, but ultimately staying within your means will allow you to enjoy your special day without financial stress weighing on you afterwards.
By taking the time to determine priorities and calculate costs accurately, you'll be able to create a wedding venue budget that works for both you and your partner – allowing you to focus on enjoying each moment of this once-in-a-lifetime event together!
2. Researching Affordable Venue Options
Choosing a budget is key when it comes to wedding venue options – it'll help you narrow down your options and make your search a lot easier.
Comparing venue prices is a great way to get an idea of what's out there and find something that fits your budget.
Researching venue options takes a bit of time, but it's worth it in the end.
Don't forget to factor in any additional costs when you're looking at prices – that'll help you get an even better idea of what you can expect.
Checking online reviews is one of the best ways to get an idea of what your experience might be like and see if it's worth the price you're paying.
Once you've narrowed down your options, it's a good idea to visit the venues in person and get a feel for the space.
3. Choosing a Budget
Picture this: you and your fiancé are standing in a stunning wedding venue location, surrounded by breathtaking decor that perfectly complements your wedding theme.
You can hardly believe how much money you managed to save while still achieving the elegant and stylish ambiance you wanted for your special day.
As a wedding venue expert/budget wedding planner, I'm here to tell you that it's possible to have this dream come true.
When choosing a budget for your wedding venue, it's essential to consider all the costs associated with hosting an event there.
This includes the rental fee, any necessary permits, insurance requirements, catering fees, and more.
Once you've calculated these expenses, determine what is feasible within your overall wedding budget without sacrificing other essential elements like food or entertainment.
One effective way to cut down on costs is by opting for budget-friendly decor ideas that still add charm and personality to your space.
For example, consider using candles and fairy lights instead of expensive floral centerpieces or incorporating DIY elements like handmade signage or place cards.
With a little creativity and resourcefulness, even small details can create a huge impact on the overall ambiance and look of your wedding venue.
Ultimately, choosing a budget for your affordable venue options requires careful consideration of both financial constraints and personal priorities.
By doing thorough research beforehand and seeking out creative solutions where possible, you can achieve an unforgettable celebration without breaking the bank.
4. Comparing Venue Prices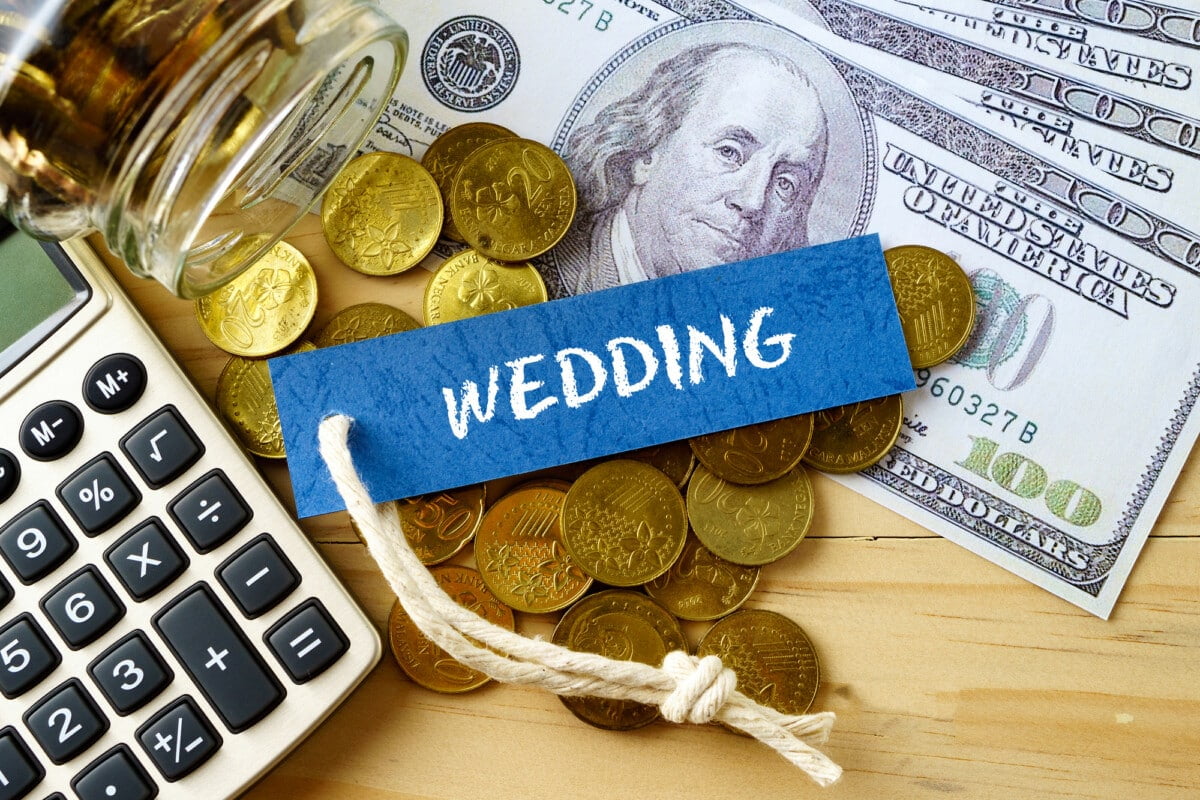 Now that you have an idea of how to determine a budget for your wedding venue, it's time to start researching affordable options.
One important step is comparing location amenities and evaluating venue capacity in order to find the best fit for your needs.
When comparing venue prices, it's essential to consider all aspects of what they offer.
Some venues may have lower rental fees but require additional costs for necessities like catering or security.
It's crucial to factor in these expenses to accurately compare each option's total cost.
Another key consideration when researching affordable venues is evaluating their capacity.
You should ensure that the space is large and comfortable enough to accommodate all of your guests.
Additionally, some venues may charge extra fees if you exceed their maximum occupancy limit, so be sure to inquire about this beforehand.
5. Researching Venue Options
Now that you have determined your wedding venue budget and compared location amenities, it's time to start researching affordable options.
One of the most critical steps in finding an affordable wedding venue is thorough research.
You must take a look at available venues and compare prices, services offered, and capacity limits.
Researching venues involves numerous things.
First and foremost, the venue's location might affect its rental charge. Downtown or central sites may cost more than suburban or outlying places.
Another crucial aspect to consider when researching venues is their amenities.
While some venues may offer basic facilities like tables and chairs as part of their rental package, others may require additional expenses such as catering or security services.
Therefore, it's essential to evaluate each option comprehensively and factor in all associated costs before making any final decisions.
Moreover, it's also vital to assess the venue's capacity properly.
Depending on the size of your guest list, you want to ensure that the space can comfortably accommodate everyone while allowing enough room for dancing or other activities.
Some venues may even charge extra fees if you exceed their maximum occupancy limit, so inquire about this beforehand.
With proper research into various aspects like location amenities and venue capacity evaluations – finding an affordable wedding venue is possible!
Take your time looking through different options until you find one that fits both your budget and vision for the perfect day.
6. Opting for a Weekday or Off-Season Wedding
The beauty of a wedding is not defined by the day it takes place. Love knows no boundaries, and neither should your budget.
Opting for a weekday or off-season wedding can save you thousands of dollars without sacrificing style.
Weekend vs Weekday Weddings
The price difference between these two options can be staggering.
Weekend weddings are in high demand and thus come with a hefty price tag attached to them.
However, choosing a weekday ceremony means that venues may have more availability at cheaper rates.
Monday through Thursday weddings are becoming increasingly popular as couples realize they don't need to break the bank for their big day.
High vs Low Season Venues
Just like weekends, peak season (typically May through October) brings higher prices for venues since everyone wants to get married during this time of year.
Choosing an off-season date will give you access to discounted rates while still providing beautiful scenery and ambiance.
Consider winter wonderland weddings or springtime garden ceremonies – both offer unique experiences that guests won't soon forget.
When deciding on which option to choose, there are some emotional factors to consider:
Family & Friends: While it may seem inconvenient for some loved ones to attend a weekday wedding due to work schedules, it's important to remember that those who truly care about you will make every effort possible.
Intimacy: A smaller guest list allows for more intimate moments with family and friends, creating memories that last a lifetime.
Adventure: An off-season venue could mean traveling somewhere new and exciting – turning your wedding into both a celebration of love and adventure.
Incorporating these ideas into your planning process can help create lasting memories without breaking the bank.
Remember, your wedding is ultimately about celebrating love with the people who matter most – so why not do it in a way that allows you to focus on what really matters?
7. Negotiating With Venue Owners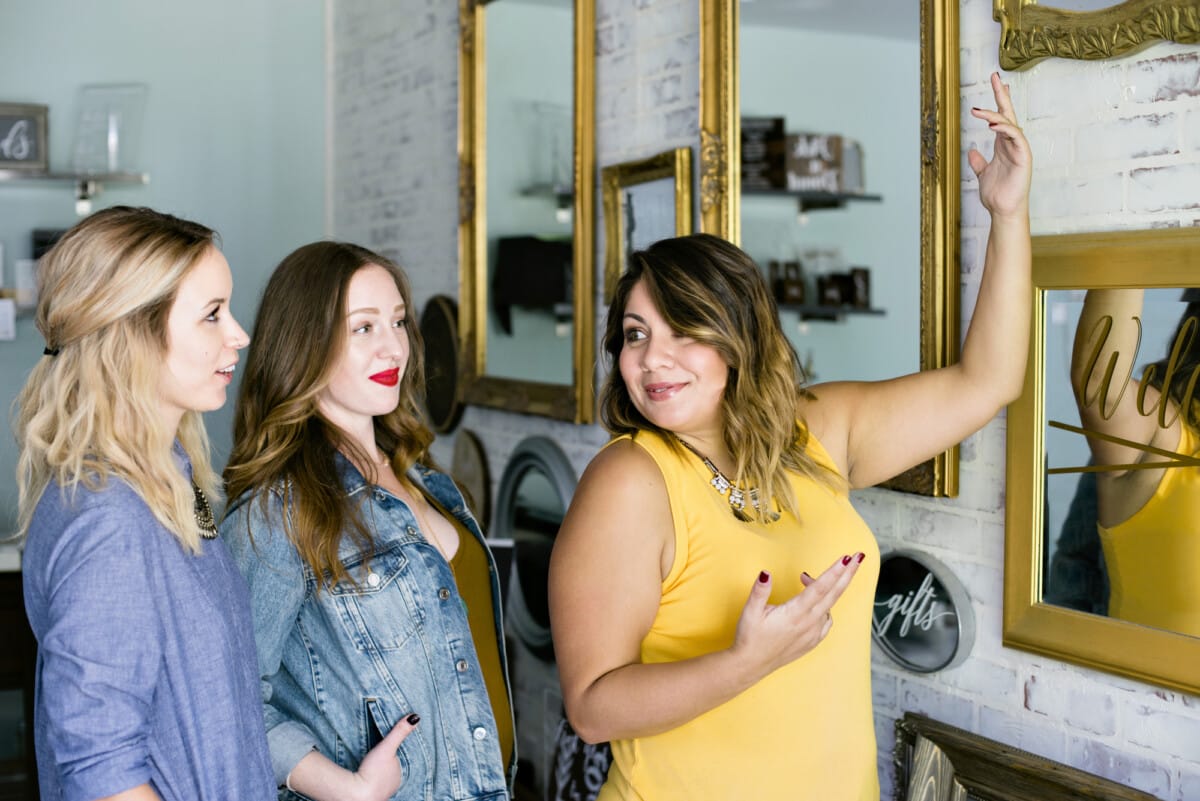 Understanding all the costs associated with a wedding venue before negotiating is essential.
Researching venue rental costs, taxes, and other fees can help you determine a fair price.
When negotiating, explain why you should receive a lower rate. Don't forget to ask about discounts and other ways to save money without sacrificing style!
8. Negotiating for Lower Prices
Now that you have a better understanding of the factors that affect venue costs, it's time to talk about negotiating for lower prices.
It's important to have effective communication with venue owners as this will allow you to get the best deal possible.
Remember, both parties want a win-win solution: you want an affordable wedding venue, and they want your business.
To start, don't be afraid to ask if any current promotions or discounts are available.
Many venues offer seasonal discounts or last-minute deals if their space isn't booked. You might also consider booking well in advance, as some venues offer early bird specials.
Another effective negotiation tactic is bundling.
As mentioned earlier, many venues offer package deals at discounted rates.
However, even if you're not interested in bundled services, try combining multiple items on your wish list into one request.
For example, instead of asking for separate quotes for catering and decor rentals, ask for a combined quote with a discount applied.
It's also important to remember that every aspect of your wedding can potentially be negotiated – not just the venue rental fee.
Perhaps the venue owner will waive certain fees such as corkage or cake cutting, if you agree to use their preferred vendors for other services like catering or photography.
Always remember to keep things respectful and professional during negotiations.
Even if you're unhappy with an initial quote, approach negotiations calmly and logically rather than becoming confrontational.
By showing flexibility and being open-minded towards different options the venue owner presents, you may be pleasantly surprised at how much money can be saved while still achieving your dream wedding vision!
9. Diy Decorations And Personal Touches
I'm a big fan of DIY centerpieces – they add a personal touch, are relatively inexpensive, and can be tailored to any wedding theme.
I recommend getting creative with inexpensive finds from bulk stores and local craft stores for personalized favors.
With a little effort, you can make favors that your guests will love without breaking the bank.
Overall, DIY decorations and personal touches are incredible for weddings on a budget – you just have to be resourceful and think outside the box!
10. Personalized Favors
If you're looking for ways to add a personal touch to your wedding without breaking the bank, DIY decorations are an excellent option.
From paper flowers to thrifted candle holders and minimalistic floral arrangements, plenty of budget-friendly ideas can make your big day feel unique and special.
But why stop at just decor? Personalized favors can also add a memorable touch to your wedding while showing gratitude towards your guests.
Unique favor ideas don't have to cost a fortune, either.
DIY tutorials online offer various options for creating personalized favors that won't break the bank.
For example, consider making homemade candles or soap with custom scents and packaging them in cute jars or boxes.
You could even create customized labels using free design software like Canva.
If food is more your style, try baking cookies or making small jars of jam as favors.
Not only will they be delicious treats for guests to enjoy after the event, but they'll also serve as sweet reminders of your special day.
Plus, both of these options allow for endless customization possibilities regarding flavors and presentation.
Personalized favors are a thoughtful way to thank guests for attending your wedding and can double as unique keepsakes from the day.
With some creativity and DIY know-how, it's easy to create meaningful souvenirs that fit within any budget while adding a personal touch that guests will appreciate long after the celebration has ended.
11. Choosing a Smaller Guest List
When it comes to wedding venues on a budget, one effective way to save money is by choosing a smaller guest list.
While some couples may feel pressure to invite everyone they know, opting for an intimate gathering can actually maximize the impact of your special day.
By narrowing down your guest list, you'll have more flexibility in terms of venue options and catering choices.
To start, consider who absolutely must be there on your big day. This might include immediate family members and close friends.
From there, consider any additional guests you'd like to invite based on your budget constraints.
Remember that fewer guests also means less stress during the planning process!
Once you've settled on your ideal guest count, explore venue options that accommodate your group size while providing a stylish setting.
Look for spaces with unique charm or architectural features that can help create an intimate atmosphere.
Consider non-traditional venues such as art galleries or outdoor gardens that offer a distinct experience without breaking the bank.
In addition to finding the right venue, focus on creating personalized touches that make each guest feel valued and appreciated.
A simple handwritten note or customized place card can go a long way in making small gatherings feel extra special.
Remember: when it comes to wedding venues on a budget, less truly can be more!
Create custom favors or gifts for each guest
Opt for family-style dining instead of individually plated meals
Choose meaningful details (like favorite songs or quotes) to incorporate into the decor
You can plan a beautiful wedding celebration without overspending by taking these steps and prioritizing what matters most.
Choosing a smaller guest list allows you to curate an event that feels personal and intentional – something both you and your guests will remember for years to come!
12. Negotiating With Vendors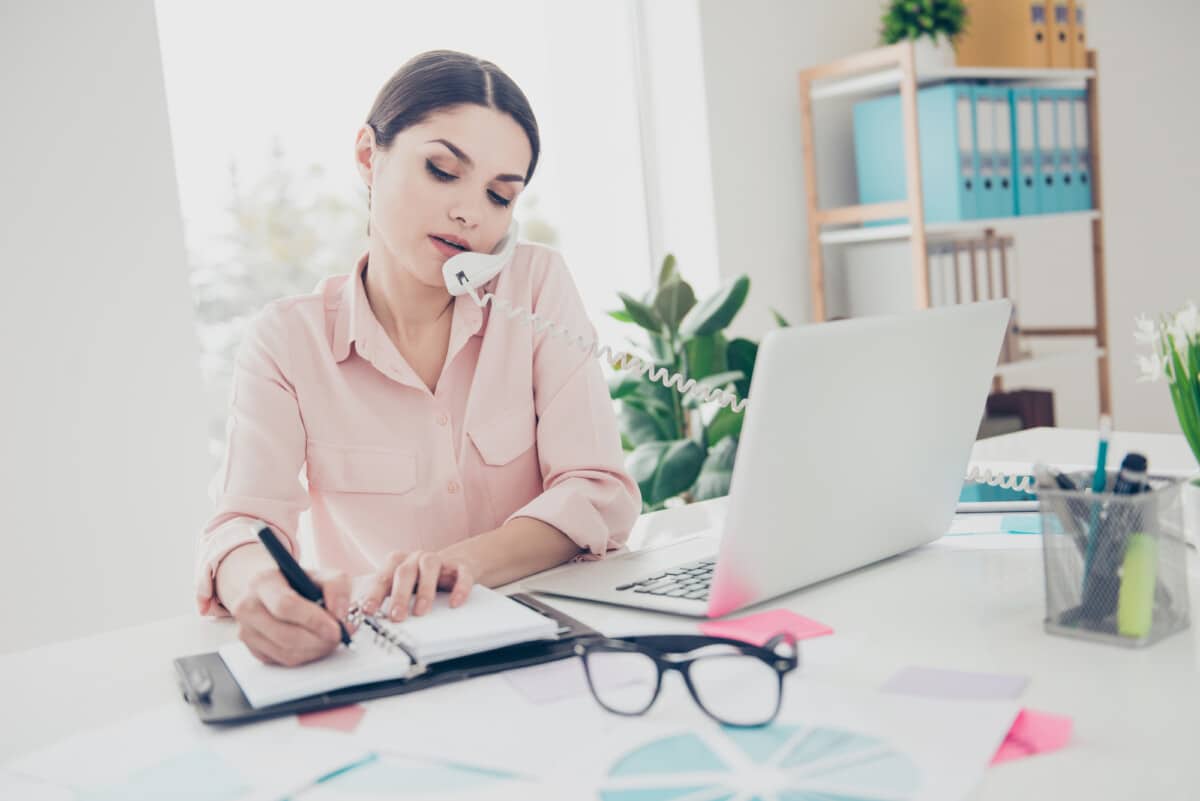 Picture this: you've found the perfect wedding venue, but it's just out of your budget. Don't give up hope yet!
Partnering with local vendors for deals can help save you money without sacrificing style.
One key way to get vendor discounts is through successful negotiation techniques.
To negotiate effectively with vendors, first, do your research and compare prices from multiple sources.
This gives you leverage when discussing rates with potential vendors.
You may also want to consider bundling services or products together to receive a larger discount overall.
Another important factor in negotiating with vendors is building a relationship based on trust and respect.
Be transparent about your budget limitations and open to compromise.
If a vendor sees that you value their work and are willing to work together towards a mutually beneficial solution, they may be more inclined to offer discounted rates.
Don't forget to ask for referrals from other couples using these vendors. They may have insider knowledge or tips on approaching negotiations with specific vendors.
13. Finalizing Your Affordable Wedding Venue Plan
Partnering with local vendors is just one way to save money on your wedding, but choosing an affordable venue can significantly impact your budget.
Regarding wedding venues, there are two main options: outdoor and indoor.
Outdoor venues often offer breathtaking views and natural beauty, but they also come with weather risks and may require other rentals like tents or portable restrooms.
Indoor venues provide more predictability regarding weather and amenities but may lack the charm and character that outdoor spaces offer.
When deciding between outdoor vs. indoor venues, consider your wedding season and whether you want a rustic or modern vibe.
For example, an outdoor venue might be perfect for capturing those stunning photos if you get married in the fall when leaves change colors.
On the other hand, if you prefer an elegant ballroom setting with air conditioning for a summer wedding, then an indoor space would work best.
Another consideration is destination weddings vs. local venues.
Destination weddings can be romantic and exciting, but they often require significant travel expenses for both you and your guests.
Local venues eliminate travel costs and make coordinating logistics like transportation and accommodations for out-of-town guests easier.
Plus, supporting local businesses helps boost the community's economy.
By carefully considering whether an outdoor or indoor venue suits your needs better and deciding on hosting a destination wedding versus using a local venue will help you finalize your affordable wedding plans without sacrificing style!
Frequently Asked Questions
1. How Do I Know if a Non-traditional Wedding Venue is Right for Me?
When it comes to choosing a wedding venue, there are plenty of unique options out there that don't fit the traditional mold. u003cbru003eu003cbru003eBut before you jump at the chance to host your big day in an unconventional space, it's important to consider both the pros and cons.u003cbru003eu003cbru003eOn the plus side, non-traditional venues often offer more flexibility when it comes to decor and catering, allowing you to truly make the space your own. u003cbru003eu003cbru003eHowever, they may also come with added logistical challenges (like limited parking or strict noise ordinances) that can add stress during planning. u003cbru003eu003cbru003eUltimately, whether a non-traditional venue is right for you depends on your priorities and willingness to take on some extra coordination work.
2. Can I Still Have a Beautiful Wedding on a Budget Without Diy Decorations?
Yes, having a beautiful wedding on a budget is possible without resorting to DIY decorations. u003cbru003eu003cbru003eAs an expert in wedding planning for budget-conscious couples, I always encourage clients to consider the power of affordable florists and creative menu options.u003cbru003eu003cbru003eYou can create stunning floral arrangements that won't break the bank by working with local florists offering reasonably priced blooms or using alternative greenery like herbs or succulents as centerpieces. u003cbru003eu003cbru003eSimilarly, choosing unique and flavorful menu items instead of traditional plated dinners can add excitement and interest to your reception while staying within your financial constraints. u003cbru003eu003cbru003eWith some creativity and smart decision-making, there's no reason why your budget-friendly celebration can't be every bit as stylish and memorable as any high-end affair.
3. How Do I Politely Negotiate With Venue Owners for a Better Price?
Firstly, research and find out what other venues in the area charge for similar services. u003cbru003eu003cbru003eThis gives you leverage when discussing prices with your chosen venue. u003cbru003eu003cbru003eSecondly, consider alternative venues such as community halls or public parks, which may offer more affordable options. u003cbru003eu003cbru003eRemember, every dollar saved contributes to making your dream wedding a reality!
4. Are All-inclusive Packages Always the Most Cost-effective Option?
When finding the most cost-effective option for your wedding venue, all-inclusive packages may not always be the answer.u003cbru003eu003cbru003eWhile they can save you time and effort in planning, there are often more affordable alternatives, such as DIY options or exploring different venue types. u003cbru003eu003cbru003eDon't be afraid to think outside of the box when considering venue alternatives – perhaps a public park or community center could make for a charming and budget-friendly location. u003cbru003eu003cbru003eAs a wedding venue expert and budget wedding planner, I advise weighing your options carefully before jumping on an all-inclusive package deal.
5. How Do I Balance the Desire for a Larger Guest List With a Tight Budget?
We recommend considering alternative reception ideas such as cocktail parties, brunch receptions, or even intimate dinners with close family and friends. u003cbru003eu003cbru003eThese options create a more personal atmosphere and allow for more attention to detail and unique touches. u003cbru003eu003cbru003eUsing rhetorical repetition throughout this process can create a rhythmic flow that helps keep things organized while maintaining style within your desired price range.
Final Thoughts
Planning a wedding on a budget does not mean sacrificing style or elegance.
Creativity and flexibility allow you to have a beautiful celebration without breaking the bank.
Consider non-traditional venues that offer unique charm at an affordable price.
Don't hesitate to negotiate with venue owners for better pricing or explore all-inclusive packages for cost-effective options.
And remember, like finding the perfect dress.
Sometimes finding the perfect venue within your budget takes time and effort.
But just like how a diamond is formed under pressure, your wedding day will shine even brighter knowing you planned it smartly, stylishly, and on a budget!