Adding together the costs to rent a venue, hire a caterer, buy flowers, and purchase rings, it's no surprise that the average wedding costs just under $34,000. Hiring a videographer to create your very own wedding video sounds lovely. But is this extra cost worth the investment?
Is a wedding videographer worth it? Yes, a wedding video is definitely worth it. A great videographer will compile a video of your entire wedding day, from your vows to the reception and the moments you missed. You can rewatch your big day over and over, share the clips with those who couldn't attend, and capture movements and sounds that photos can't.
A wedding video will cost you a little extra money out-of-pocket. So keep reading to find out the benefits of hiring an excellent wedding videographer and how this investment will be the best money you'll actually spend in relation to your wedding. In short, wedding video is worth it for sure!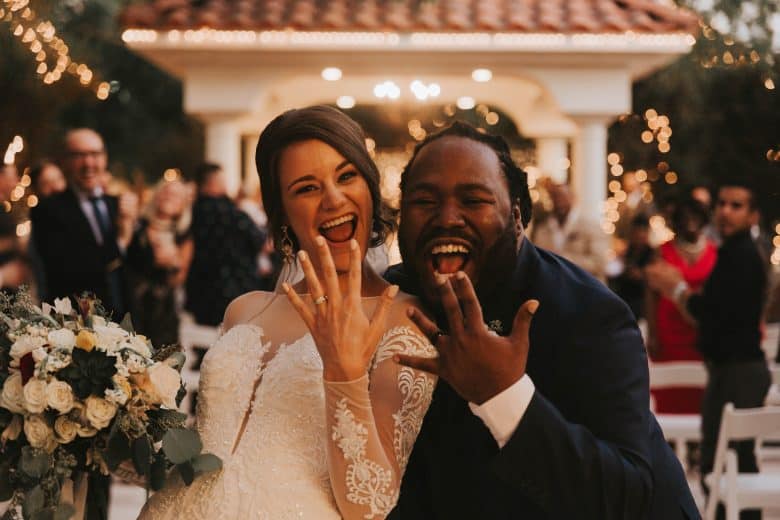 How Much Does a Wedding Video Cost?
The average cost of a wedding video in America is $1,800, but each wedding videographer will offer a range of packages to newlyweds (<$1,000 to well over $5,000). You have access to features and perks like:
an amazing emotion-led story of your wedding day.
Multiple camera angles & audio recorded via wireless microphones
Coverage of getting ready, the wedding, the reception, & everything in between
Drone footage for an overhead view
USB drive or streaming version of your wedding films
Regardless of your price range or budget for a wedding video, you'll be able to look back at your wedding day in awe, reliving the most memorable moment of your life! But you will want to be sure that you hire a wedding videographer who is in tune with your personality, requests, and willingness to bring your visions to life.
A massive takeaway is that not all videographers are the same! So many couples assume that they are.
Not having a Wedding Videographer is often a BIG regret
The combination of high emotions and unrelenting stress on your big day comes with a crucial downside: you eventually look back at the day, and it's somewhat of a blur!
Hiring a videographer for your wedding allows you to relive your big day time and time again, whether you're watching the highlight reel on the honeymoon, on your first anniversary, or after five decades married.
It is well known that couples who do not have a wedding videographer, will end up regretting that decision. Well, most couples anyway.
Watching the video at your leisure will allow you to relive your genuine love and happiness. You can watch your partner's reaction at the first glimpse of you and you can both listen to the heartfelt toasts your loved ones delivered at your reception.
What better way to celebrate your anniversaries and significant milestones as a couple than rewatching the unfiltered footage from your beautiful wedding?
Catch the Wedding Moments You Missed
Besides being one of the happiest days of your life, your wedding might also be one of the most stressful. From making sure you look good, getting to the ceremony location on time, there's a lot that you won't see during those important few hours.
A wedding videographer can capture moments that went unnoticed by many. You can see the reaction that each of your guests had when you recited your vows and were focused on your new spouse. And you can catch a glimpse at what occurred behind the scenes, from your wedding party donning their best attire and your guests chatting as they anticipated your arrival.
An even greater benefit of hiring a videographer is that you get a view of your wedding that you didn't have the first time around: You get to be a guest! You can now focus on the love and the moment you're sharing with your new spouse on your wedding day without the worry that you're missing important moments.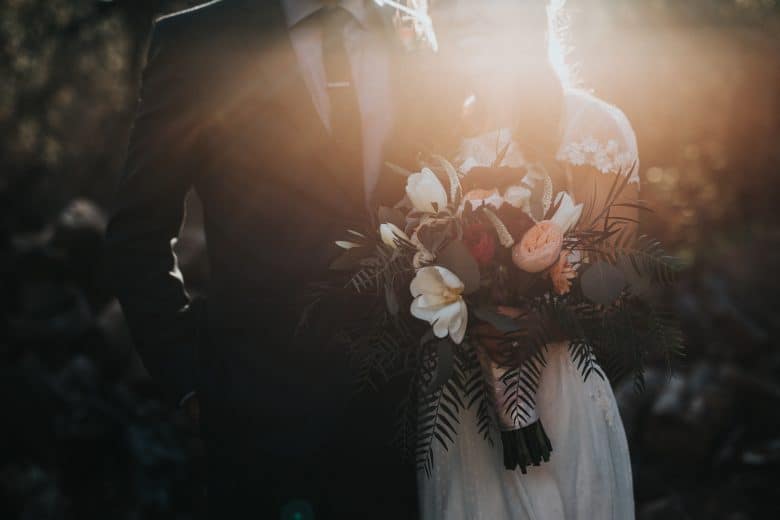 Hear the Sounds That Fade From Your Memory
A year from now, you'll probably remember your vows word-for-word (or just about), the sound of your grandmother's laugh, and the noise of your guests' gasping as you graced the aisle. But as time goes on, picturing your wedding day is far more straightforward than hearing it.
Having a wedding video will allow you to listen, over and over, to things like:
Your heartfelt vows to your new spouse
The music as your family and friends busted moves on the dance floor
Every toast made at your wedding reception
Conversations going on in the background
What you said to your spouse as you shared your first meal as a couple
Your first dance & the music to match
A wedding videographer can give you more than a photographer can, allowing you to reminisce on the movements and sounds rather than relying purely on your memory.
Share Your Videos With Friends & Family
Even when you plan your wedding well in advance, there's always the chance that some of your loved ones won't be able to attend. Maybe they're sick in the hospital, have another prior engagement, or live outside the country. A wedding video allows you to share your big day with everyone important to you.
And the best part about hiring a videographer and getting a wedding video is that you're not stuck with hours and hours of raw footage. Most videographers and packages will offer an edited highlight reel fit with the event's most critical moments.
You can squeeze a 12-hour day into a nice five-minute clip, fit with a short replay of your vows, the first dance, the toasts, and all the basics. All it takes is a quick email or post on social to share your love with those who mean the most to you. Now you have something to pass down to your children to remember your love by.
You Can Make It Any Way You Want
The vital benefit of getting a wedding videographer, particularly a high-quality one, is that you can make the video exactly how you want it. Aside from booking a videographer who's likely captured hundreds of weddings perfectly (regardless of theme or style), you can choose what's most important to you. For example:
Get overhead shots via drone, especially with outdoor venues and beachfront weddings
Decide on a style that matches you, like black and white or documentary-type
Passive or active filming, so no bright lights and lenses in your face all night
A videographer that came recommended to you by your photographer or venue
Type of gear (huge cameras, video recorders, wireless microphones, and more)
Focus on key points of your wedding or prioritize the private moments
If you mention your expectations and dreams upon meeting your videographer and agree on a price, you'll likely see your envisioned wedding video come to fruition. So long as you're upfront about what you're expecting and avoid unreasonable requests.
If you're still on the fence about investing in a wedding video, take a look at this video below from Wild Oak Films that shows you what a wedding video can be. As you'll notice, it's not just hours and hours of footage, but rather six minutes of heartfelt clips:
Conclusion
A wedding video can be worth it, as long as you hire a skilled wedding videographer to create a video that you'll remember forever. So, avoid hiring the first or cheapest videographer that you can find and do your vetting—some wedding professionals will meet your needs and style much more efficiently than others.
And most importantly, consider the regrets you might have if you didn't budget some of your wedding spending on wedding videos. It's a nice memory to look back on in the future. As I mentioned above, not hiring a wedding videographer is often a BIG regret for newlyweds.