It can take years to build a successful wedding videography brand. Then overnight, one single misfortune could jeopardize all that hard work and leave the business reputation in tatters. Having the right insurance in place can help protect against financial loss when things go wrong.
This layer of wedding videographer insurance protection offers peace of mind for you and your business. Read on to learn if wedding videographers really do need insurance and if so, what types of insurance a freelance videographer should have in place.
Do wedding videographers need insurance? Yes, wedding videographers should have adequate insurance cover to protect their business from potential financial loss. At a minimum, a wedding videographer should have insurance cover for equipment, professional indemnity, and public liability.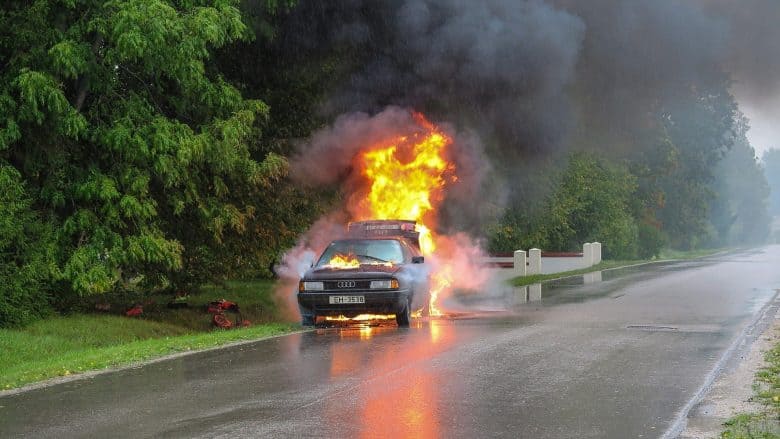 Why do wedding videographers need insurance?
To answer this, we need to look at the possible risks that videographers face from simply doing their job. Wedding videographers need insurance to protect themselves from loss, theft or damage to equipment, loss of recorded footage/audio, or loss of income. Let's take a deep dive into the different types of insurance cover that are relevant to the wedding videography industry.
What types of insurance should wedding videographers have in place?
I get it. Insurance can be costly and because of this, it can be seen as 'yet another business overhead'. Whenever I'm asked for insurance-related advice from other videographers, I ask them this simple question. I ask how expensive it would be if they somehow messed up at a wedding and they didn't have appropriate insurance cover in place?
The answer invariably leaves them realizing that insurance is an essential part of being in the wedding video business.
The next question I'm usually asked is, what insurance do I need as a freelance videographer?
Here are the various insurance types that videographers should have:
Videography Equipment Insurance
There is a risk that your video equipment can be lost, stolen, damaged, or completely destroyed. So many things can go wrong!
Even though the cost of video equipment has dropped dramatically over the past two decades, it's still very important to have this equipment protected with adequate insurance cover. A videographer's video equipment is essentially classed as income-generating assets.
What if your home or studio was broken into and your entire collection of camera bodies, lenses, tripods, audio recording equipment, and expensive laptop were stolen?
Having the right insurance would help you to replace this equipment and help you get back on your feet much quicker.
Some insurance providers will even cover the cost of hiring replacement equipment to help get you out while you're waiting to purchase replacement equipment.
Professional Indemnity Insurance
This type of insurance protects against claims from clients who are unhappy with the quality of their wedding video.
Professional Indemnity Insurance is sometimes referred to as Errors and Omissions (E&O). The essence of this cover is to protect your business from legal action arising from negligence to perform your professional duties.
An example of this is memory card failure. It happens! Professional Indemnity Insurance covers situations where the couple sues the videographer for not being able to deliver a completed wedding video.
This could arise from a memory card failure where some or all of the important parts of the wedding day footage is unrecoverable.
This insurance helps to cover the legal costs to defend against claims made by couples where they believe the videographer failed to act professionally. Videographers really need this specific insurance cover if they wish to protect their reputation.
If a videographer is unaware of music copyright laws, this type of insurance may or may not cover legal issues arising from using copyrighted music in wedding videos.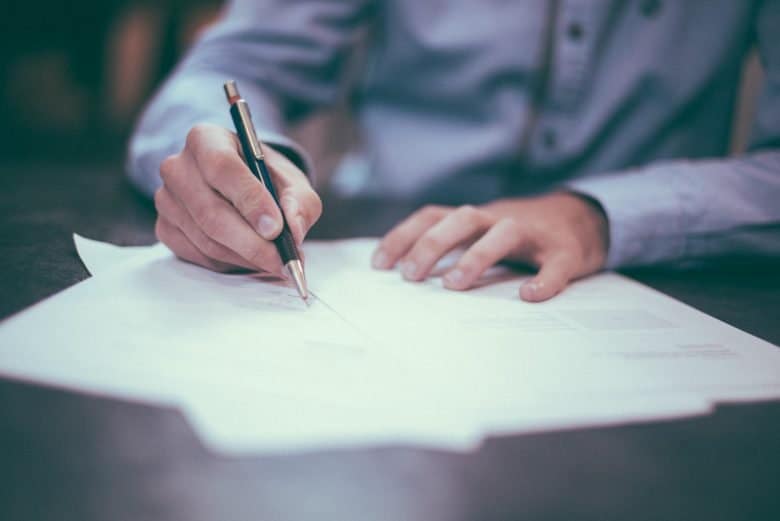 Public Liability Insurance
A wedding videographer unquestionably needs public liability insurance to protect against a wide range of risks associated with working at a public or private venue. The classic example is of a wedding guest tripping over a videographer's tripod at a venue.
Who does the guest claim against – the venue or the videographer? The answer, in reality, is often who has the deepest pockets, i.e. the venue.
This is the reason why so many wedding venues now insist that videographers and photographers have their own public liability insurance cover. They're often asked to provide the venue with proof that they have cover in place before they are permitted to work at the venue.
Drone Operator Insurance
Do you fly a drone to get aerial footage for weddings? If so, this could be classed as a commercial activity and you should have a permit to fly and specific drone insurance cover. What happens if the drone goes out of control and comes down and injures a guest?
See the video below for an extreme example where the groom crashed a drone he was flying at his indoor wedding reception. He lost control of the drone and it crashed down injuring two of his guests. Both guests later filed lawsuits against the groom and the venue for negligence.
Besides the obvious risk of a drone crashing and causing injury, there is also a risk that you could be sued for invasion of privacy if you fly your drone over certain private land. There is insurance that protects against this risk.
Employers Liability Insurance
If you employ second shooters or other videographers as part of your staff, you should have Employers' Liability Insurance. If an employee has an accident at work while working for you, they can claim against your business to cover the medical and legal costs associated with their injuries.
You won't want to take a chance with this because the claims are usually very high value.
While you do really need employers' liability insurance if you're a videographer with employees, this does not apply in cases where the assistants are independent contractors in their own right. Ideally, these independent contractors should have their own insurance cover.
Business Interruption Insurance
During the global pandemic that hit the world in 2020, I was certainly glad I had business interruption insurance cover specifically mentioned within my policy. The insurance company that underwrote my premium for equipment also had a clause stating they would cover business interruption up to a limit of 3 months.
I was able to submit a successful claim for the impact that the pandemic had on my business.
There are of course other situations where business interruption claims might be valid. For example, if you are unfortunate enough to have a fire that destroys your videography studio, you can make a claim under this cover as long as you can prove that this has impacted your business in a negative way.
The claims process will vary from company to company. The majority that I've encountered will calculate the loss based on gross profit from a comparable period of time.
Motor Insurance
Videographers definitely need motor insurance if they drive to their weddings. OK, that's an obvious statement. However, what might not be so obvious is that if you already have personal car insurance, you should notify your insurer that you are using the vehicle to travel to and from your weddings.
It's really important to ensure you have the correct class of insurance cover for using your personal vehicle for work purposes. If you don't, you may invalidate your insurance in the event of an accident.
Summary
In conclusion, we've learned that wedding videographers most definitely need to have insurance. It's an essential cost of running a videography business. Having the right insurance in place can protect your business and offer huge peace of mind.
What should you read next? To be a profitable wedding videographer, it's important to know your numbers. We highly recommend that you read our article that covers how much you should charge as a wedding videographer.