Your wedding day is one that will remain dear to you for the rest of your life, and you would surely want to ensure you have stunning photographs to look back on. 
However, with so many distinct approaches to wedding photography nowadays, how are you supposed to figure out which is most suitable for you?
Let's take a look at some of the most prevalent techniques to wedding photography to help guide you on how to choose the method that best reflects the characteristics of you and your spouse.
Traditional Portraiture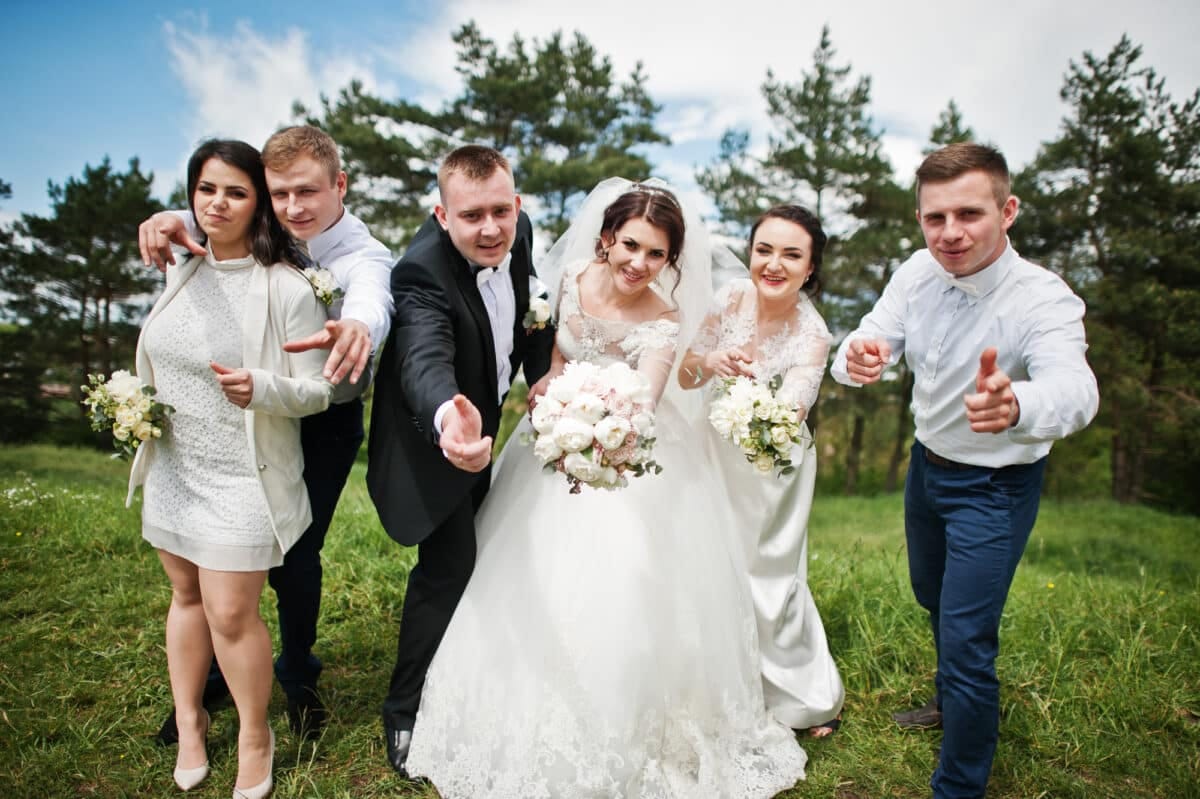 According to recent surveys, over 60% of couples prefer posed traditional portraits to candid ones.
This is because they want to capture the beauty and elegance of their special day classically.
While capturing your wedding location's intimate nuances and atmosphere, indoor photographs are your best bet.
Because of the carefully orchestrated lighting settings, photographers can create dramatic effects using light and shadow.
On the other hand, taking pictures outside in natural settings such as gardens, parks, or waterfronts may provide an enchanted air to the photographs you take of yourself and your loved ones.
The photographer has to offer more guidance for posed pictures, but the result is a polished style in which all subjects look their best.
Before their wedding day, couples and their photographers may collaborate closely to map out precise photos and ensure that nothing important is missed on their big day.
Photographs that are candid capture impromptu moments that occur during the event, providing you with authentic feelings and recollections that demonstrate how much fun everyone had.
Choosing between indoor vs. outdoor and posed vs. candid, traditional portraiture depends on your preferences and style vision for your wedding photography.
Discuss these options with your photographer before making any final decisions, so that they can guide you through the process.

This way, you get exactly what you're looking for in terms of timeless pictures that reflect all aspects of your special day without feeling forced or unnatural.
Capturing Candid Moments
While capturing candid moments during a wedding, the documentary or photojournalistic style is the way to go.
This style emphasizes recounting the day's events while portraying genuine feelings and expressions.
In contrast to more conventional approaches, which significantly emphasize staged photographs, this method emphasizes candid interactions between you, your spouse, and your guests.
With the photojournalistic or documentary approach, you have photographs that flawlessly capture the spirit of your special occasion.
This is one of the most significant advantages of selecting this approach over others that are more common.
Instead of stiffly posed portraits, you'll have images that show real laughter, tears, and joy.
Of course, some couples may prefer a more classic look for their wedding photography.
If this is the case for you, but you still want some candid shots mixed in, consider opting for a contemporary style instead.
Contemporary photographers often use elements from both traditional and documentary approaches to create stunning imagery that tells a unique story all its own.
Capturing Natural Lighting
Natural light photography can be stunning and add an ethereal quality to your photos that artificial lighting can't match.
Shooting during golden hour is key to making the most of natural light.
This magical time occurs right after sunrise or before sunset when the sun casts a warm, soft glow over everything it touches.
The resulting photographs are filled with warmth and romance that perfectly captures the essence of your special day.
Using reflectors is another great way to enhance the natural lighting in your photos.
These tools help bounce light back onto your subject, which creates more even lighting and eliminates harsh shadows.
Reflectors come in various shapes and sizes, so you'll want to choose one that's appropriate for your specific needs.
Destination Wedding Photography
Destination weddings are popular for couples who want to combine their wedding with an adventure or cultural experience.
Location scouting is crucial when shooting in unfamiliar territory, and a skilled destination wedding photographer will visit the venue beforehand to familiarize themselves with the space, and identify key locations for photo opportunities. 
Capturing cultural elements is also essential for destination wedding photography.
Whether you're getting married in a traditional ceremony overseas or incorporating local customs into your celebration, a good photographer should be sensitive to these details and able to document them beautifully.
Some photographers specialize in destination weddings and have plenty of experience working abroad.
They may also offer packages that include travel expenses and accommodation costs – which can help make planning your big day easier and more affordable.
Choosing the Right Style for You as a Couple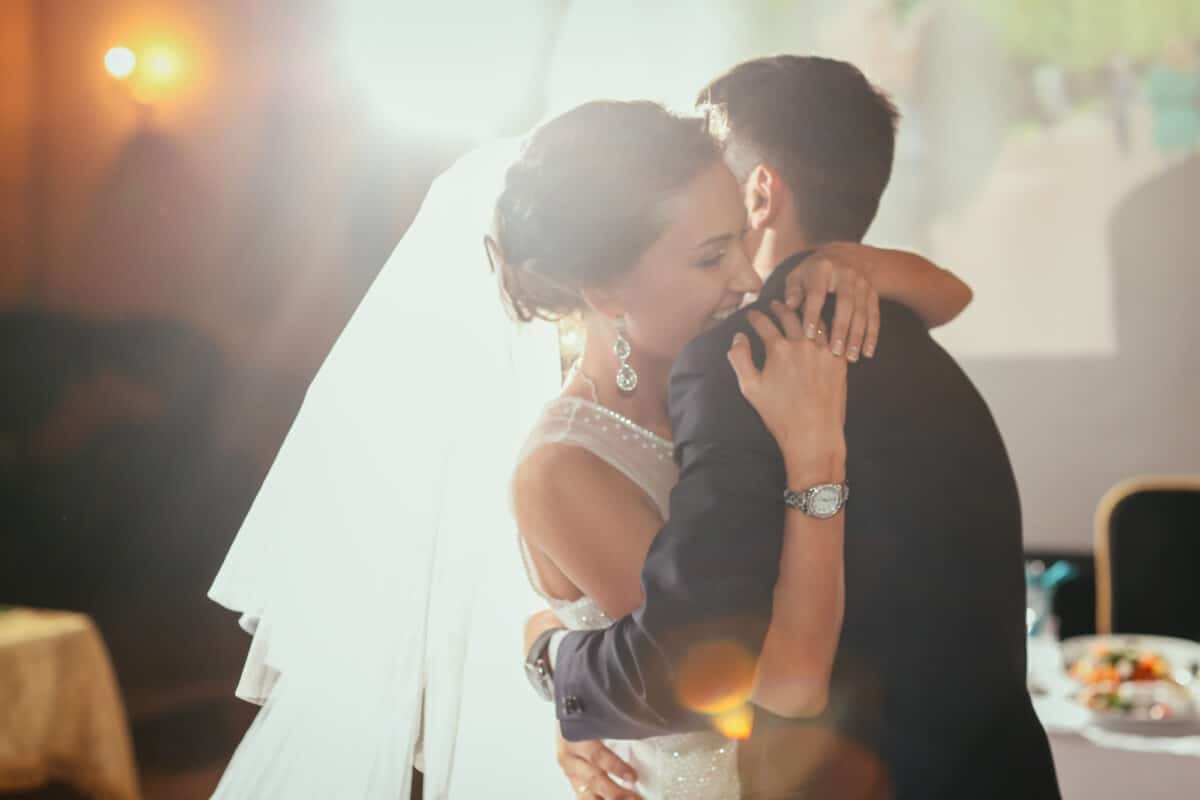 Budget considerations will play a key role in determining what kind of package you can afford.
Take some time to think about what kind of photos you envision when looking back on this momentous occasion.
Do you prefer candid shots or posed portraits? Dramatic lighting or soft natural light? These preferences should guide your decision-making process.
It's also worth considering the overall theme and aesthetic of your wedding.
For example, if you're having a rustic outdoor ceremony, you may want to opt for a more natural and earthy photography style.
On the other hand, if your big day is going to be an elegant affair with lots of grandeur and glamour, a high-fashion approach could be perfect.
Frequently Asked Questions
How Much Should I Expect to Pay For Wedding Photography?
While some couples may feel that finding affordable photographers means sacrificing quality or style, plenty of talented professionals offer competitive pricing without compromising their artistic vision. 
To get the most bang for your buck when hiring a wedding photographer, be sure to do your research, ask for recommendations from friends and family members, and don't be afraid to negotiate or customize packages based on your specific needs and preferences.
How Far in Advance Should I Book a Wedding Photographer?
I recommend booking your wedding photographer at least 9-12 months before your big day to ensure their availability and secure your preferred package.
Don't wait until the last minute and risk missing out on capturing those unforgettable moments.
Remember: Your love story deserves to be told through stunning photographs that will last a lifetime.
Can I Request Specific Shots or Poses for My Wedding Photos?
Your photographer should be able to incorporate these requests into their artistic vision while maintaining your chosen style's overall aesthetic.
So let your personalities shine through in those personalized shots – they'll make for truly unique and cherished memories.
Should I Hire a Second Photographer for My Wedding?
A second photographer can also be costly and may not always guarantee better-quality photographs.
Whether or not you choose to hire a second photographer depends on your budget and personal preferences as a couple.
It's important to weigh the pros and cons before deciding on your wedding photography needs.
How Long Does It Typically Take To Receive My Wedding Photos After the Wedding?
Some photographers may offer expedited processing for an additional fee, while others may have a standard timeline for delivering photos.
It typically takes around 4-6 weeks to receive your final edited images, but this can also depend on how many photos are taken and need to be processed. 
Regardless of turnaround time, communication between you and your photographer is key to ensuring that expectations are met and that you receive beautiful memories of your special day.
Final Thoughts
Traditional photography is classic and timeless, while photojournalism captures candid moments throughout the day.
Fine art focuses on creating artistic images with unique compositions and lighting, while cinema uses creative techniques to produce cinematic-style storytelling images.
No matter your style, booking in advance and communicating your preferences with your photographer is important.
Consider factors such as hiring a second photographer and the timeline for receiving your photos.
With research and guidance from an experienced professional, you'll have incredible memories of your big day to cherish forever.