There are no hard and fast rules when it comes to wedding colors.
Many couples choose to forgo traditional colors altogether and go with something more unique.
Alternatively, if you want to add some color to your wedding, you might ask your guests to wear a certain color.
This article will look at how you might request that your visitors wear particular colors.
Can I Ask My Wedding Guests to Wear a Certain Color?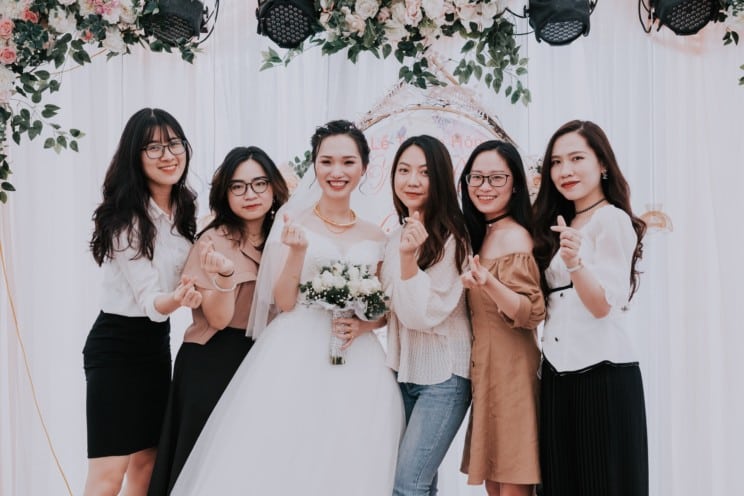 You have the option of requesting that your wedding guests wear a certain color, but you must do it in a kind and courteous manner.
This is due to the fact that they will object to being instructed on how to dress. That is why you must ask them respectfully and politely.
Rather than telling your guests what to wear, ask if they have a favorite color.
For example, you might say, "I was thinking it would be nice if everyone wore a touch of blue. What do you think?"
By phrasing it in this way, you give them the option to wear the color but not force them.
Asking your Wedding Guests to Wear Specific Colors
Some couples opt to assign their wedding guests specific colors to wear.
This is often done when the bride and groom have a color scheme in mind for their wedding day.
Asking your guests to adhere to a dress code can be a great way to ensure that your wedding photos are cohesive and everyone looks great together.
However, it's important to be considerate when making these requests.
Here are a few things to keep in mind:
Be Clear and Concise
When requesting that your guests wear certain colors, be sure to be clear about what you're asking for.
If you want them to all wear the same color, specify that.
If you're asking them to stay within a certain color palette, be sure to list out the colors you're considering.
The last thing you want is for your guests to show up in something that doesn't fit your vision for the day.
Be Considerate of Your Guests' Preferences
It's important to remember that not everyone will be comfortable wearing the same color.
Some people may have colors that they feel great in, while others may not be as fond of certain colors.
If you have a specific color in mind, try to pick something that will flatter most skin tones and body types.
And if you're unsure, it's always best to err on the side of caution and choose a neutral color that everyone will feel comfortable in.
Be Willing to Make Some Exceptions
There will always be a few people who can't commit to wearing the specified color. And that's okay.
If someone has a specific reason why they can't wear the requested color, try to be understanding.
The last thing you want is for someone to feel left out or uncomfortable on your big day.
Ways of Asking your Guests to Wear a Certain Color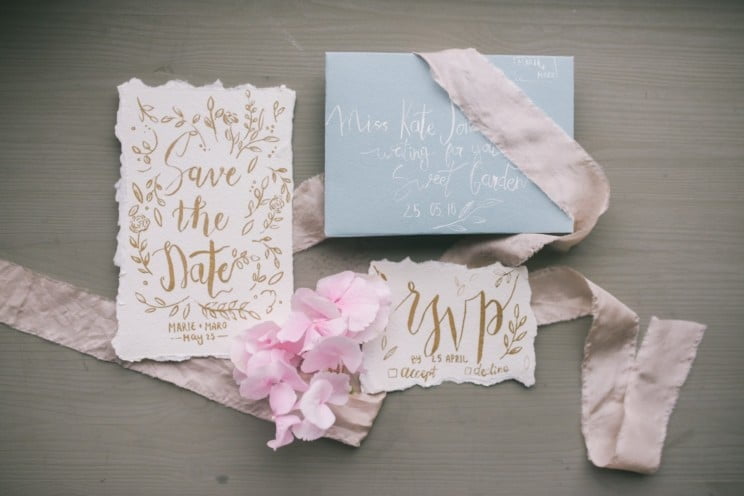 Suppose you have a specific color scheme in mind; it's best to be direct and ask guests to adhere to it.
By being clear about your desires, you can ensure that everyone is on the same page and that your wedding day runs smoothly.
Here are a few ways you can ask your guests to wear colors that will add some excitement and creativity.
Include It in Your Invitation
You can either list the colors you would like them to wear or request that they avoid wearing certain colors.
For example, you might say, "We hope our guests will come dressed in their favorite color."
Add a Card to the Invitation
The card asks guests to wear a color representing their relationship with the bride or groom.
For example, if you are the bride's mother, you might request that guests wear white in honor of your daughter's purity on her wedding day.
Spreading by Word of Mouth
This is another way to let guests know what colors you want them to wear.
You can mention it during conversation or call guests individually to let them know your preference.
Putting on Your Wedding Website
This is also a great way to let your guests know what colors you would like them to wear.
You can add it to the dress code section or create a separate page explaining your color scheme in detail.
You might even want to include a photo of the bride and groom in their chosen color scheme. You can also ask them on your website as a FAQ.
You can add a question like, "What colors should I wear to the wedding?" and then provide your answer beneath it like, "The bride and groom have requested that guests wear shades of blue to the wedding."
Show, Don't Tell
Guests at your wedding will be able to get the message across about what they should wear much more effectively with some visual guidance.
Instead of posting a general "please dress up" notice, create an interactive Pinterest board that features pictures from different couples who have also done something similar.
With a themed wedding, guests might be seriously confused about what to do. This visual guidance is extra helpful if you're planning on having one.
Frequently Asked Questions
Do Your Invites Have to Match Wedding Colors?
Yes, it's important for your wedding invitations to match the color of your wedding colors.
You can search for a great place where you can find custom designs that will fit any budget.
What Should a Wedding Guest Never Wear?
You should never wear jeans or any other casual garment to the bride and groom's event as a wedding guest. Show respect for this special occasion by dressing formally. 
Final Thoughts
Asking your guests to wear a certain color to your wedding can be a great way to add some excitement and creativity to your big day.
There are various ways you can request that your guests adhere to your desired color scheme, from including it in the invitation to calling them.
Whatever method you choose, be clear and concise in your request to ensure that everyone is on the same page.