Framed by majestic mountains, vast forests, and crystal-clear lakes, Montana is a paradise teeming with thrilling prospects for your pre-wedding celebration.
Imagine a day of adrenaline-fueled skiing or fly fishing, followed by a night in Billings, a city pulsating with energy and brimming with craft breweries.
Or perhaps a camping expedition under the sprawling Montana sky, lit by a million stars.
And for the gentlemen who prefer a touch of sophistication, consider a private whiskey tasting at a local distillery or a gourmet feast at one of Montana's renowned eateries.
Whether you're a nature lover seeking an escape from the urban hustle, an adrenaline junkie yearning for your next thrill, or a gentleman who appreciates the finer things in life, this guide has something for every bachelor.
Strap in, gents!
Grab your hats and hiking boots, and let's dive into the adventurous, mesmerizing, and occasionally unexpected world of bachelor party planning in the wild heart of America, Montana.
Prepare yourselves for a thrilling ride as we explore this rugged paradise together!
1. Fly-Fishing Adventure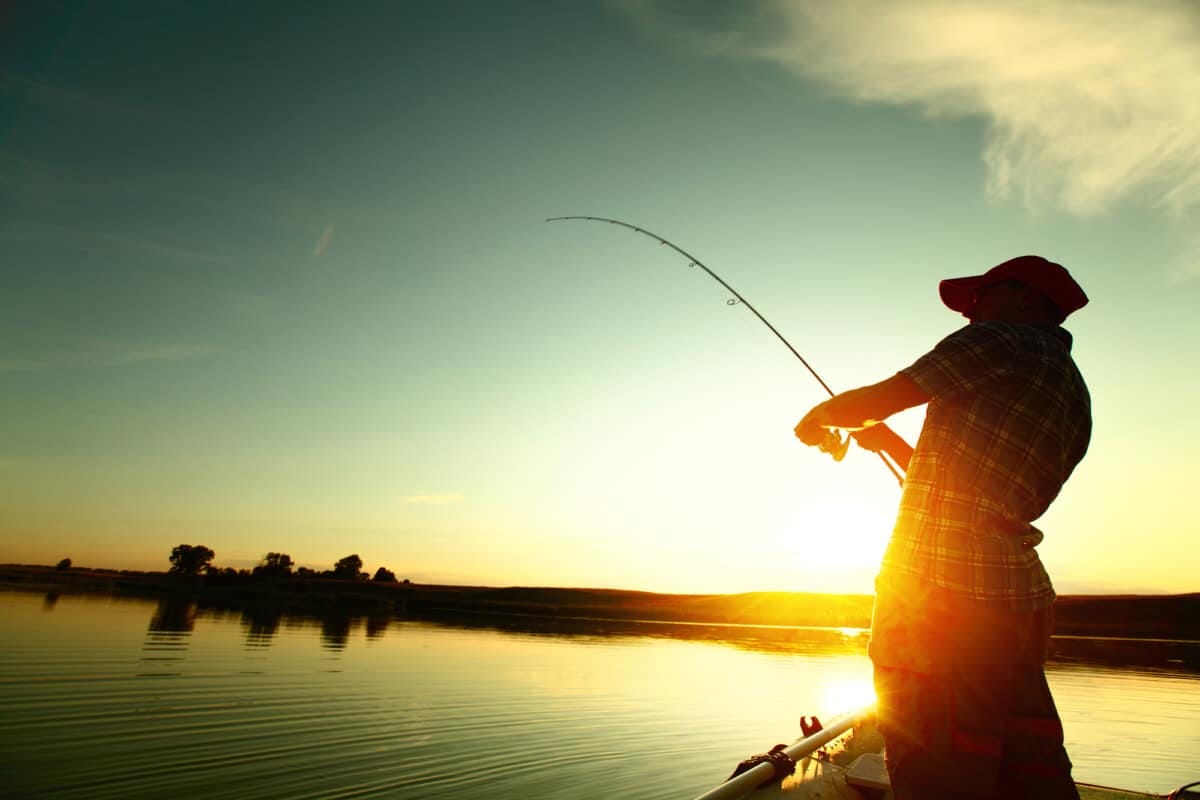 There's nothing quite like a fly-fishing adventure to bond with your buddies while surrounded by Montana's breathtaking scenery.
Imagine spending the day waist-deep in crystal-clear waters, casting lines, and hunting trout as you share stories and create unforgettable memories.
With its numerous rivers, streams, and lakes teeming with various trout species, Montana is the perfect destination for an immersive fishing experience that brings you closer to nature and each other.
Don't worry if you're not familiar with fly fishing – plenty of local outfitters can provide expert guides, top-notch fishing gear, and insider tips on where the fish are biting.
As you hone your skills under Montana's big sky, you'll soon find yourselves sharing in the thrill of catching beautiful rainbow or brown trout amidst stunning landscapes.
And at the end of each day spent on pristine waters, gather around a crackling campfire to unwind with your closest friends – reliving unforgettable moments from your shared adventure that will forge lasting bonds among your group.
2. Camping Trip in the Great Outdoors
You can't beat a camping trip surrounded by Montana's breathtaking wilderness for an unforgettable guys' getaway.
With its vast landscapes, pristine lakes, and towering mountains, Montana offers the perfect backdrop for bonding with your closest friends while enjoying outdoor activities such as hiking, fishing, and wildlife watching.
Immerse yourself in nature during the day and experience stargazing nights you'll reminisce about for years.
Embark on this adventure with your buddies to create memories that will last a lifetime while forging even stronger bonds through shared experiences in Montana's great outdoors.
Explore Glacier National Park: This park is a hiker's paradise with over 700 miles of trails and stunning alpine scenery. Watch for wildlife like bears, moose, and mountain goats.
Relax at Flathead Lake: Grab some beers and unwind on the shores of one of Montana's largest natural freshwater lakes—perfect for swimming or kayaking.
Camp at Yellowstone National Park: Set up camp in America's first national park and spend your days exploring geysers, hot springs, canyons—and don't forget about the bison!
Stargaze in Big Sky Country: At nightfall, settle around a cozy campfire under Montana's famously clear skies and marvel at constellations you've never seen before.
3. ATV Excursions
For an adrenaline-pumping experience, embark on thrilling ATV excursions through Montana's rugged terrain with your pals.
Feel the off-roading adrenaline rush as you power through uncharted trails, climb steep hills, and explore the breathtaking landscapes only Montana can offer.
The state boasts a vast playground for ATV exploration enthusiasts, so whether you're a beginner or seasoned rider, there's no shortage of excitement.
Gather your buddies and hit some of the top-rated ATV trails in Montana, like Pipestone OHV Area or Blacktail Wild Bill OHV Trails – both of which offer unique experiences that will leave you craving more.
As you ride alongside fellow adventure-seekers, share laughs and create lifelong memories while savoring the camaraderie of conquering challenges together.
So go ahead – make this bachelor party unforgettable by exploring Big Sky Country from the seat of an all-terrain vehicle!
4. Brewery Tours and Craft Beer Tasting
Saddle up and get ready to quench your thirst for adventure with brewery tours and craft beer tastings in Big Sky Country!
Montana is home to an incredible variety of breweries, each offering unique brew styles and flavors you won't find anywhere else.
As you embark on this hop-filled journey with your bachelor party crew, try the local favorites and ask for beer pairing suggestions from knowledgeable brewers.
There's no better way to bond with your friends than by raising a glass (or two) of delicious craft beer while surrounded by the stunning natural beauty of Montana.
You'll be spoiled for choice when it comes to selecting which breweries to visit during your trip.
From small-town gems like Philipsburg Brewing Company, where you can enjoy their famous Haybag Hefeweizen, to larger establishments such as Lewis & Clark Brewing Company in Helena or Bozeman's MAP Brewing Co., there's something for everyone in your group.
Don't forget to check out Flathead Lake Brewing Co., nestled along the shores of its namesake lake, where you can sample a flight while taking in breathtaking views.
No matter which breweries you choose, one thing is certain: exploring Montana's booming craft beer scene will leave lasting memories that you and your buddies will cherish long after the bachelor party ends.
5. White Water Rafting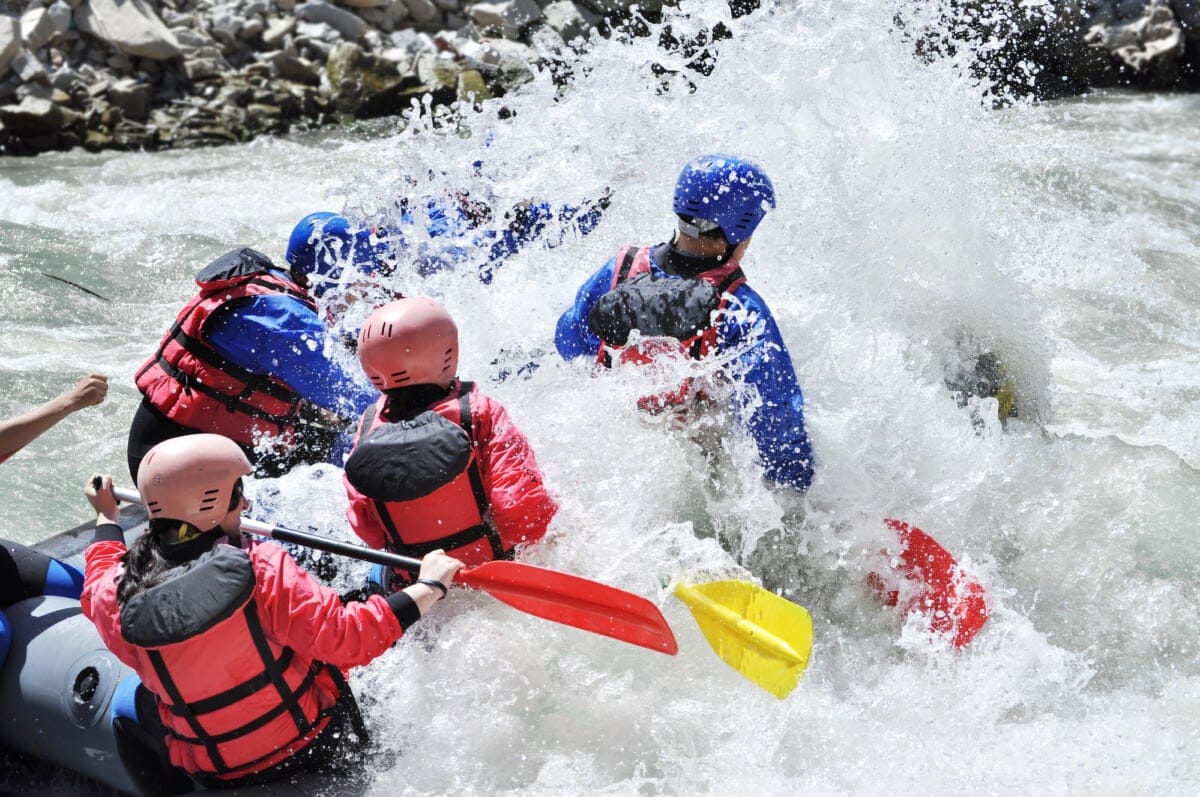 Get ready to navigate Montana's thrilling rapids as you embark on an unforgettable whitewater rafting adventure for your bachelor party.
This exciting activity will test your adrenaline limits and help your crew bond through teamwork and shared experiences in the great outdoors.
Trust us, conquering those wild Montana waters together is a memory that'll last a lifetime!
6. Montana's Thrilling Rapids
Channel your inner adventurer and brave the turbulent waters as you conquer the thrilling rapids of Big Sky Country.
Montana's pristine rivers offer a perfect blend of adrenaline rush and breathtaking scenery, making it an ideal destination for whitewater rafting enthusiasts.
As you skillfully navigate through foaming waves and powerful currents, capture these unforgettable moments with some stunning rapids photography that'll serve as a testament to your daring exploits.
Embark on this exhilarating journey with your closest friends by your side – because nothing says camaraderie like navigating Montana's untamed waters together.
Choose from various guided rafting trips, tailored to suit different levels of expertise and thrill-seeking preferences.
Whether you're tackling class III rapids on the Gallatin River or braving the legendary Yankee Jim Canyon on the Yellowstone River, one thing's certain – this bachelor party adventure will forge bonds and memories that'll last a lifetime.
So gather up your crew, strap on those life jackets, and dive headfirst into an unforgettable escapade in Montana's wild paradise.
7. Bond Through Teamwork and Adventure
After conquering Montana's thrilling rapids, it's time to take your bachelor party experience to new heights – quite literally.
Why not bond through teamwork and adventure by participating in various team building exercises and adventurous challenges?
Montana's vast landscapes offer the perfect playground for creating unforgettable memories while fostering a sense of camaraderie among the groom-to-be and his closest friends.
Embrace your wild side as you navigate rugged terrain, scale towering cliffs, or tackle obstacle courses designed to test your physical abilities and mental fortitude.
Engaging in these team-building exercises amidst Montana's breathtaking beauty will create lasting bonds and satisfy that subconscious desire for belonging we all crave.
So gather your crew, gear up, and embark on an action-packed adventure that will leave you with stories to tell for years – all set against the stunning backdrop of Big Sky Country.
Final Thoughts
So, you thought Montana was just for cowboys and nature enthusiasts? Think again, partner!
Your bachelor party is guaranteed to be an unforgettable adventure in Big Sky Country with these thrilling ideas.
Don't hesitate to round up your buddies and head out west.
After all, who says a wild bachelor party only involves clubs, casinos, and crowded beaches?
Let Montana show you how it's done in its wide-open spaces and stunning wilderness.